Symphony of the Seas Live Blog - Day Two - Sea Day
In:
Our first sea day of the cruise and second day overall means lots of different things going on.  On an Oasis Class ship, a sea day means picking between a lot of great activities.
I set my alarm for 9am thinking there would be no way we would all sleep that late, but clearly the first day took a bigger toll on all of us than I thought.  The alarm went off at 9am, but I think we all felt like it was 6am.  Still, it is much easier to get up and go in the morning when on a cruise than anywhere else.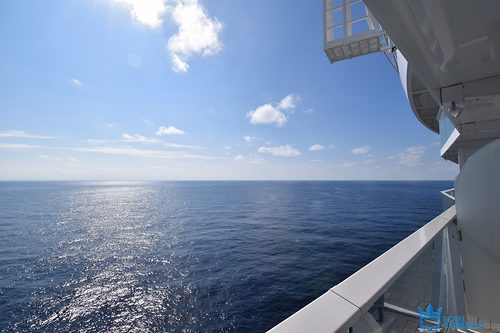 We all had breakfast at Park Cafe. The kids opted for cereal and my wife and I got a breakfast sandwich.  Those breakfast sandwiches are really good!
We dropped the kids off at Adventure Ocean for the rest of the morning while we took relaxed up on the pool deck.
Speaking of the pool deck, it was a picture perfect day to be on a cruise. Clear skies, calm seas, plenty of sun but not too hot.  
For lunch, I headed up to Hooked to try out their lunch offering.  The lunch menu at Hooked is primarily a slimmed down version of the dinner menu.
I went with the grilled halibut, which was fantastic.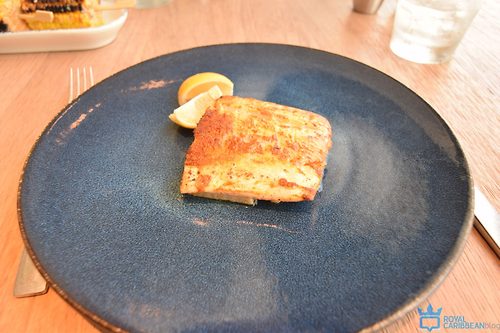 My tablemate opted for the lobster roll.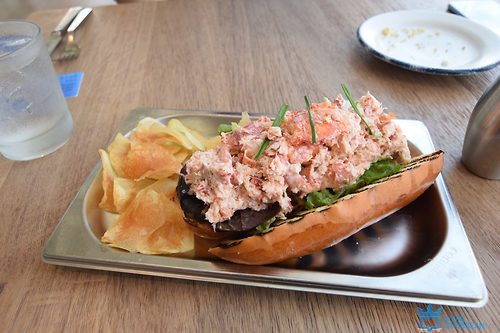 Our first RoyalCaribbeanBlog group cruise event of the day was a welcome aboard event in Dazzles, where we hosted a cocktail hour reception for everyone that booked the group cruise and booked it with our sponsor, MEI Travel.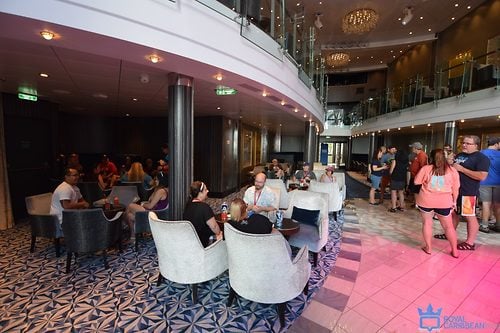 It was great enjoying some drinks and seeing friendly faces.  Plus, Dazzles is such a fun spot.
Next, we headed to the Bionic Bar for a bar crawl.  This has become a regular RoyalCaribbeanBlog group cruise event where we have a drink at about a half dozen bars are so. Great not only for chatting with others in the group, but also for trying out a lot of bars.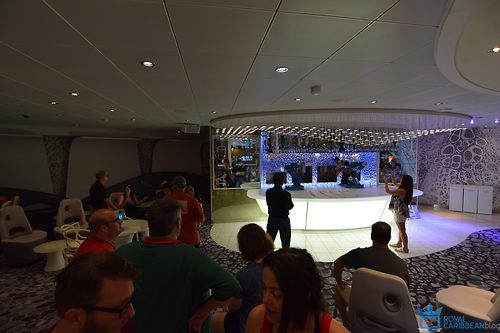 We progressed between Bionic Bar, Schooner Bar, Solarium Bar, Wipeout Bar and Playmakers.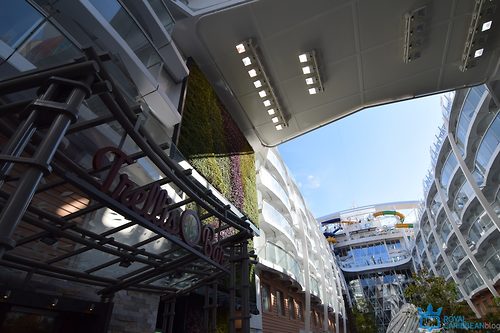 It was great enjoying some afternoon drinks with friends!
Tonight was formal night, so we gathered together for a formal night photo.  I think I nailed it.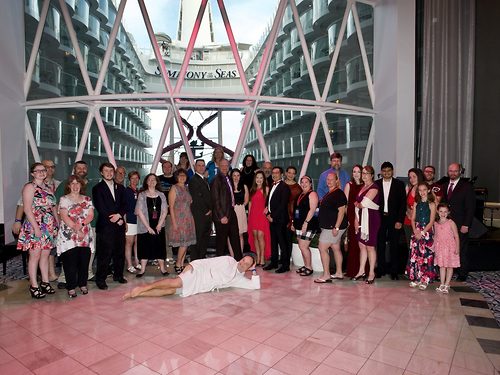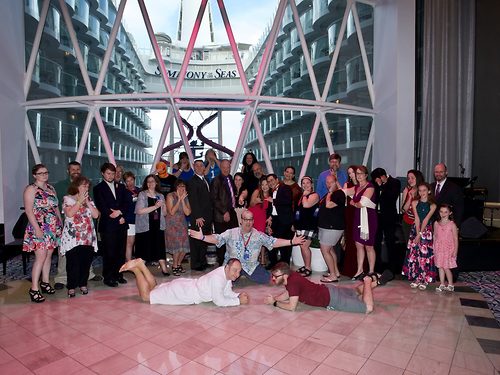 We got ready for our evening out and I enjoyed some pre-dinner cocktails at Wonderland.
Dinner this evening was in Izumi hibachi, and my kids were super excited for this meal.  They tried hibachi on Harmony of the Seas and loved it.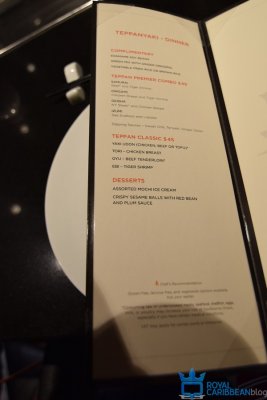 Our chef, Roque (pronounced "Rocky"), was very good and got my oldest daughter really involved.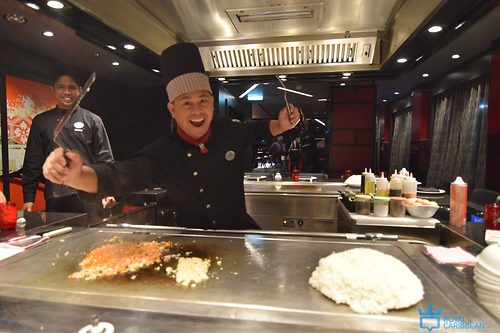 My youngest daughter somehow fell asleep at the start of the meal.
I loved the Izumi hibachi and the meal did not disappoint.  There is no question why hibachi is so popular on Royal Caribbean, and that is because of the top quality product offered, both in food and service.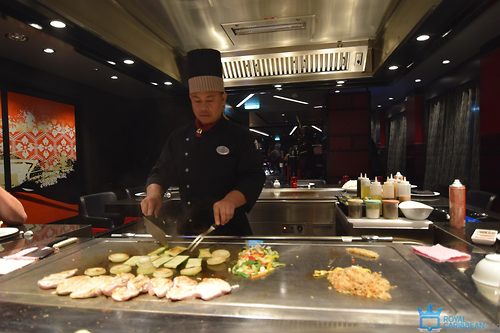 After dinner, the kids did a quick trip up Adventure Ocean and then we opted to call it a night.  We have an early start tomorrow in Roatan.
Stray Observations