Symphony of the Seas 2018 Live Blog - Cruise Preview
In:
Royal Caribbean's Symphony of the Seas is nearly at her new home of PortMiami, Florida, and I will be onboard a few of the first few sailings and LIVE blogging every day of the cruise, to share with you what it is like to experience this amazing ship.
This is a somewhat different type of live blog, and cruise experience, for me.  I will be on three different sailings, separated by two days between sailing two and three.  Our cruise begins later this week, but here is a cruise preview to share with you what to expect on our trip!
The Cruise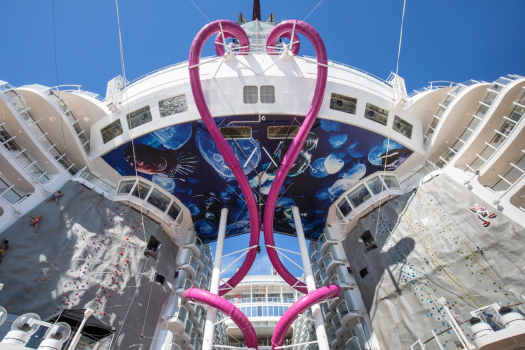 As I mentioned, I will be on three different Symphony of the Seas sailings. Here are the three sailings:
November 9: 4-night Western Caribbean sailing
November 13: 2-night media sailing to Nassau
November 17: 7-night Western Caribbean Thanksgiving sailing
I did not intend to go on three different Symphony sailings off the bat, but I am certainly not objecting to it.  Originally, I booked the November 17 Symphony of the Seas Thanksgiving sailing to make it a Royal Caribbean Blog group cruise.  I figured a lot of other folks would want to not only go on the first full sailing Symphony offered from North America, but also enjoy a fun holiday sailing together.
Then I noticed the quick 4-night weekend cruise Symphony of the Seas will offer when she first arrives and opted to hop on that sailing since living in Florida we could make that happen fairly easily.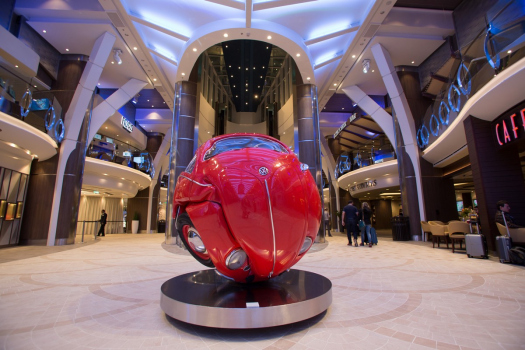 On top of that, Royal Caribbean invited me to come aboard a two-night Symphony of the Seas preview cruise, where members of the media, travel agents and other VIP's are invited to check out this new ship. Royal Caribbean Blog has been lucky enough to have been invited to a couple other preview sailings on Anthem of the Seas and Harmony of the Seas, so to be honored with an invite for this sailing is quite gratifying.
The nice thing about going on these three sailings is that I should sufficient time to conduct research and collect information for future Royal Caribbean Blog content.  The group cruise is the icing on the cake, with the opportunity to enjoy Symphony of the Seas with a group of friends and have a great time together onboard.
Staterooms
We will be staying in three different stateroom categories across our sailings.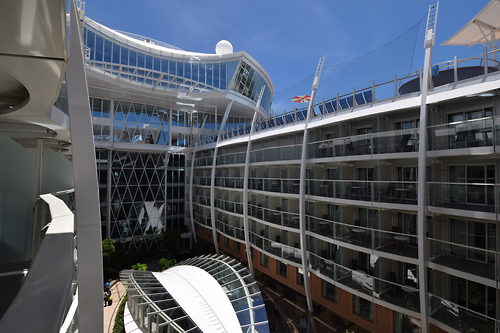 On the 4-night sailing, we have a Central Park balcony stateroom.  I have stayed in this room category multiple times across other Oasis Class ships and it is a favorite of mine.  I love the ambiance you get with this room category and the bonus neighborhood balcony perks really sweeten the deal.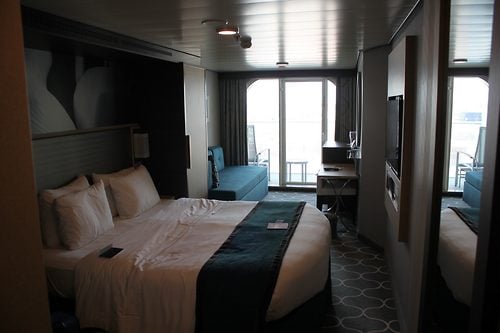 On the two-night sailing, we will move to an oceanview balcony. This is a classic stateroom option.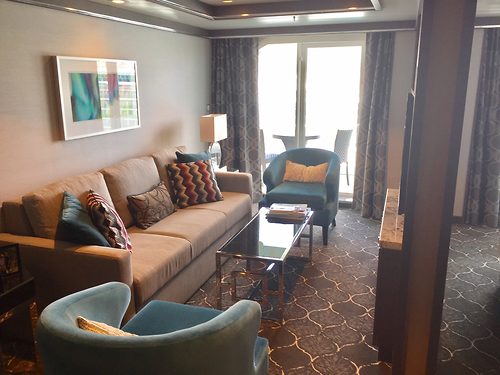 On the Royal Caribbean Blog group cruise, our kids join us and we move up to a Grand Suite.  
I booked the Grand Suite on the first day sailings became available and the price only went up from there.  Having the suite perks is always nice, and we decided to splurge a little for a nicer room.  
Itineraries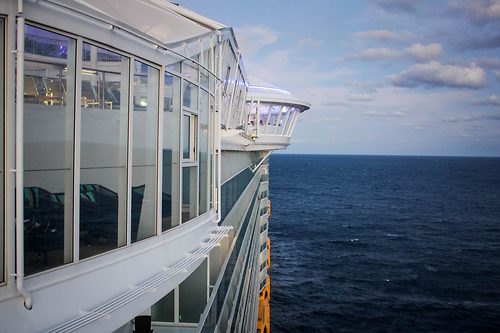 Our first sailing is a 4-night cruise with one port stop in Cozumel, Mexico.
While in Cozumel, we will check out the El Cozumeleno Beach Resort and see how it compares to other day pass places in Cozumel.
Our 2-night preview cruise will visit Nassau, Bahamas.  I am not certain if I will get off the ship or not.  There is usually a lot going on during these media preview sailings, so I may just stay onboard and take advantage of what the ship has to offer.
For the 7-night Royal Caribbean Blog group cruise, we will visit four ports along the way. 
Roatan, Honduras
Costa Maya, Mexico
Cozumel, Mexico
Nassau, Bahamas
Our first stop is Roatan, where everyone who booked with MEI Travel on the Royal Caribbean Blog group cruise gets to enjoy the Mayan Princess Resort Beach Break excursion.
Next up is Ccosta Maya and I get to return to my favorite all-inclusive resort in Maya Chan.  In fact, we're taking all the Royal Caribbean Blog Insiders on the cruise with us! Maya Chan is one of the best all-inclusive day passes I have ever been to, so the day will offer more time at the beach, and unlimited Shirley Temple's for my older daughter.
In Cozumel, we get to try one of the most popular day pass resorts on the island, Mr. Sanchos.  I have never been there, but heard some really good things for many years so I just had to try it.
Our last stop will bring us to Nassau, and we may go with a few friends cruising with us to check out a flight simulator experience.
Three things I am excited to try
3. El Loco Fresh
As many readers of this blog are keenly aware, I am quite the fan of Mexican food and more specifically, Sabor.  Symphony of the Seas does not have Sabor, so this will be my first opportunity to try the new Mexican option, El Loco Fresh.
El Loco Fresh is complimentary and I have heard generally good things.  While it may not match Sabor's excellent margarita collection or its freshly made guacamole, I am hoping it can satisfy my Mexican food cravings onboard.  If nothing else, the fact it is complimentary is a blessing to my SeaPass account (and a curse to my waist line).
2. Laser tag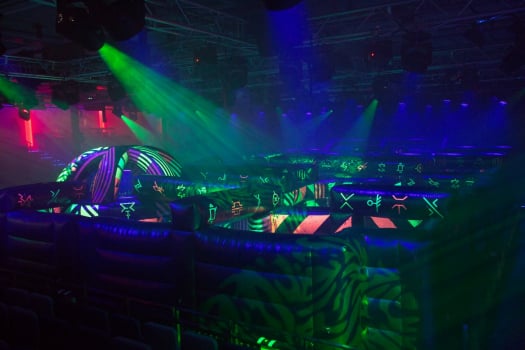 I think it has been roughly twenty years since I last played laser tag, but I am excited to try this out on Symphony of the Seas.  
Laser tag has become a go-to activity that Royal Caribbean has added to its ships, and I am excited to see what Royal Caribbean's version of this game ends up looking like.  
1. Return to Roatan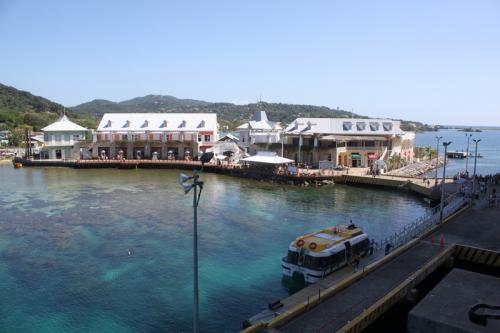 I have not been to Roatan since my Navigator of the Seas cruise in 2014, so this has been a port we have not visited in quite some time.  The opportunity to come back excites me, especially since it has been so long since our last visit that it almost feels like a new port stop.
What's next
Our Symphony of the Seas cruise begins on Friday, November 9th, and I will be sharing the details on the blog, as well as across my social media channels. Be sure to follow me on Facebook, Instagram and YouTube for live updates throughout the day.
I invite you to share in this experience with me, by posting in the comments for any blog post questions and comments you may have. I try to make these live blogs as interactive as I can, so I want everyone to feel welcome to share their thoughts.
Thanks for reading all of this and welcome aboard our next fun live blog experience!