Symphony of the Seas Live Blog - Day Seven - Nassau
In:
The last day of the cruise and the conclusion to nearly two weeks on Symphony of the Seas is here.
Unlike yesterday, I wanted to get up early and take advantage of my remaining time on Symphony.  In fact, we decided to skip going off the ship in Nassau, primarily to get more time onboard.  Moreover, we will be back three times in March on Mariner of the Seas, so there is no shortage of time to explore Nassau in my future.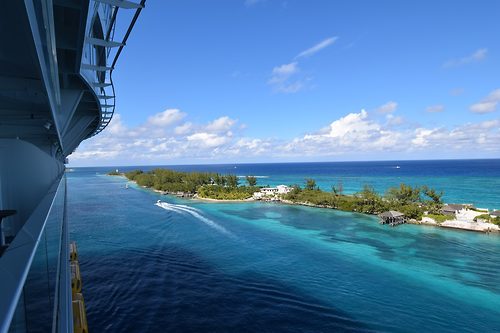 Weather-wise, the day was perfect.  Bright sunny skies and not very hot.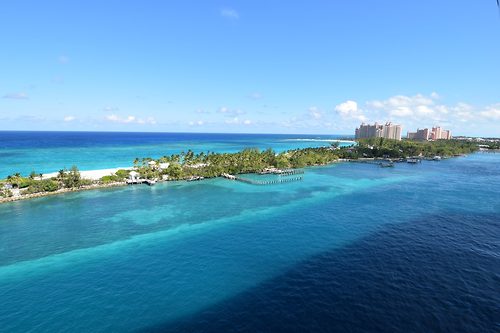 We started off with breakfast at Park Cafe.  Park Cafe is my go-to spot for breakfast on Symphony because it offers the basics, is quick, and rarely crowded.  Perfect for grabbing something as you leave to go on an excursion, or just for a relaxed start to your day.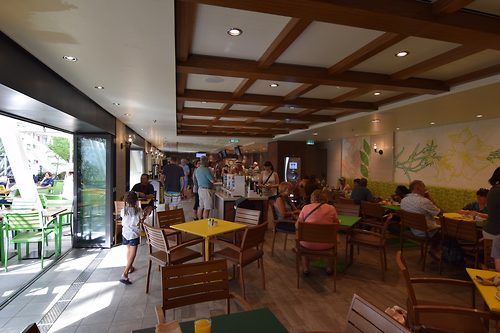 Our goal for today was simple: enjoy as much time on Symphony as possible.  The simple truth of Oasis Class ships is you cannot do it all, but you can certainly try your best to get close.
There are a ton of activities onboard and it is what brings me back time and time again.
After breakfast we went played actor and movie trivia, where you see a photo from a scene in a movie, and have to identify the actor and film title.  I thought we were doing well, but lost badly to another team.  Oh well.
Of course, with it being the last day of the cruise, something everyone has to do is pack.  It is not fun, but I feel it's best to do it earlier in the day so it's not looming over the rest of the day or evening.
We decided to grab a bite to eat for lunch at Playmakers.  I like Playmakers for a casual and quick meal, especially if you are in the mood for pub food.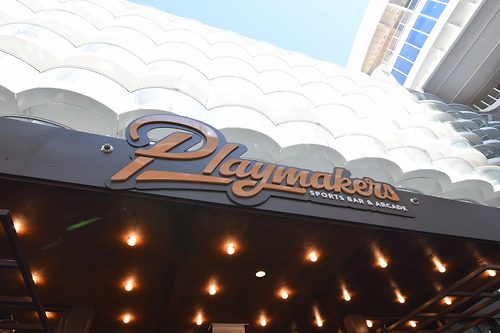 My wife ordered the fresh baked cookie dessert and it was delicious!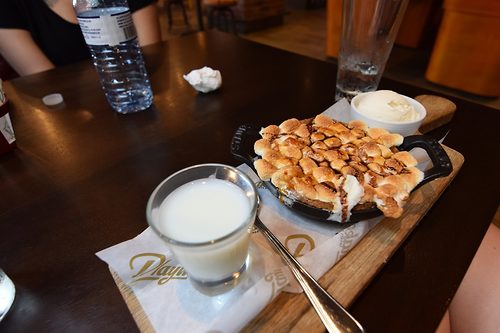 With the beautiful weather in Nassau, we enjoyed our afternoon onboard by spending time on the pool deck.  There is so much focus on the activities on ships like Symphony, but taking it easy and having fun by the pool is a great way to spend time on a cruise ship too.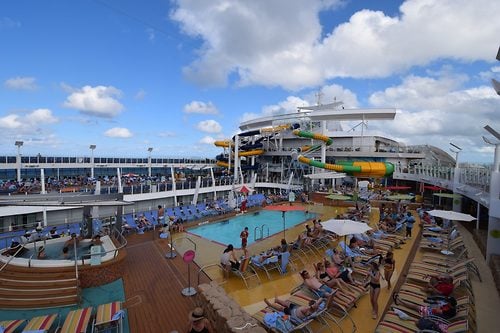 As day turned to night, we enjoyed one last dinner in the main dining room and then bid farewell to friends onboard.
Overall, Symphony was a fantastic ship and I loved every minute onboard.  Symphony continues the tradition Harmony of the Seas started by offering some of Royal Caribbean's best features and dining.  
Between cruising with my family and the friends that felt like family who joined us for the RoyalCaribbeanBlog group cruise, I will look back fondly on my time onboard. 
Thank you to everyone who followed along with this live blog.  It was a real thrill for me to share so much about this ship with all of you.