Symphony of the Seas Live Blog - Day Five - Embarkation Day
In:
When is the last day of a cruise not the last day of a cruise? When you are doing a back to back cruise!
Symphony of the Seas returned to PortMiami and while that meant the end of the 4-night sailing, I was staying on for the next 2-night cruise.
After waking up, I packed up my belongings and got myself ready to go.  My stateroom attendant would move my suitcases and clothes on a hangar to my new stateroom for me, so all I needed to do was get it all together.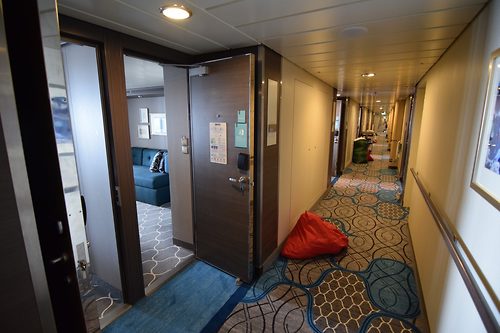 It is a bit surreal being on a cruise ship on turnaround day when it seems everyone else is scrambling to get off the ship and go home.  In the 9am hour, when most guests are off the ship already, it feels like being in a store after they close.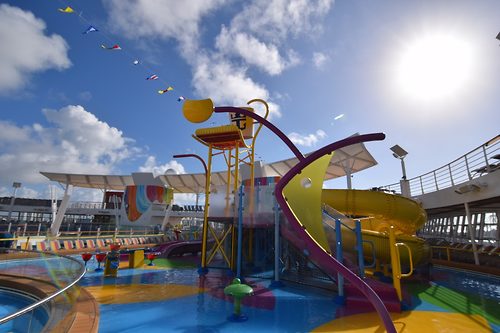 At 9:45am, I reported to the main dining room on deck 4 to meet other consecutive cruisers.  I estimated there were roughly 100 or so of us.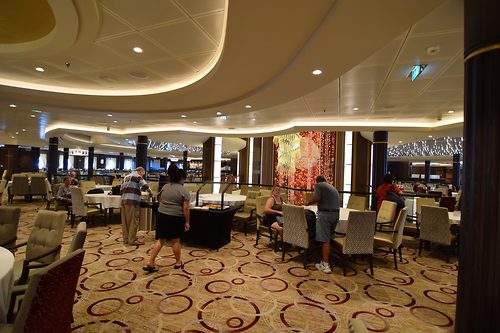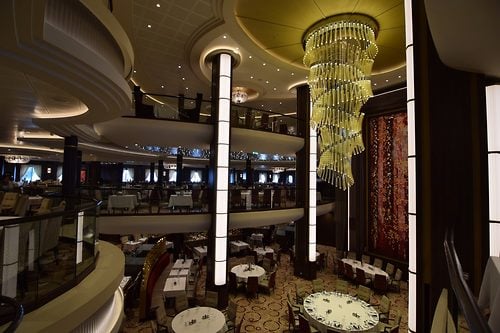 After a bit, we were escorted off the ship and over to Terminal A for U.S. Customs.  Something different here was instead of talking to a Customs agent, we used faceless recognition machines.  You stare at this machine, it processes your face and then lets you go on your way.
After that, we were issued new SeaPass cards and made our way back onboard.
This new sailing is a 2-night preview sailing, provided by Royal Caribbean.  I'm sailing on this cruise as a guest of Royal Caribbean, which means it was provided without cost.  
Back onboard the ship, it felt like embarkation day with lots of new guests exploring the ship and plenty of celebrations going on.
My wife joined me on this sailing, so we spent some time walking around and exploring the ship.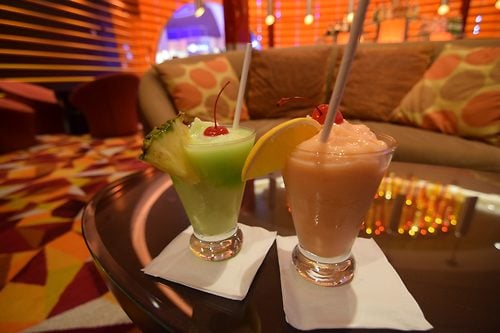 On this sailing, we are staying in a oceanview balcony stateroom.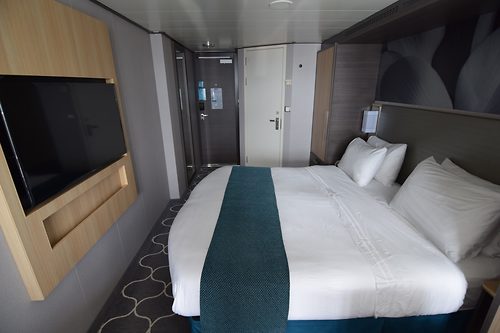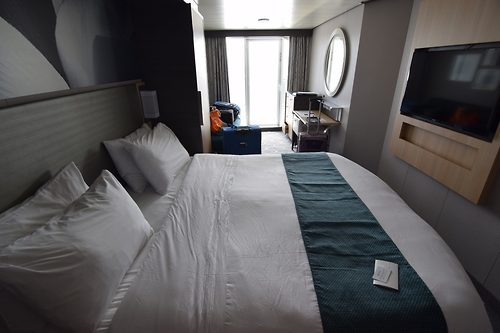 The neat thing about this room is we are somewhat on the "hump" of the ship, so our balcony is a bit deeper than a standard balcony.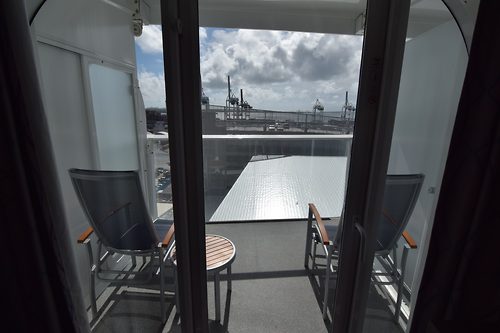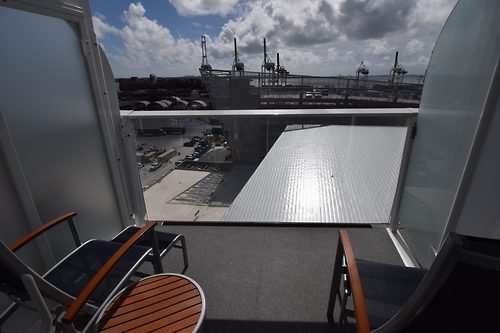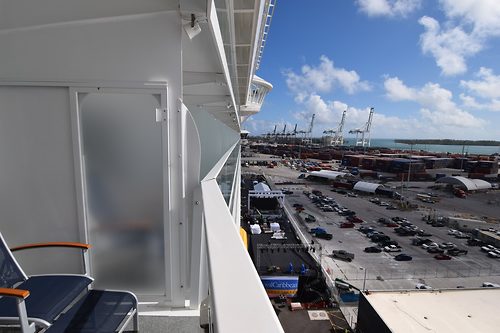 Sailaway brought us up to the pool deck for another dance party with the backdrop of a beautiful Miami sunset.  Say what you will about which port you prefer to sail from, but Miami sailways are among the most scenic.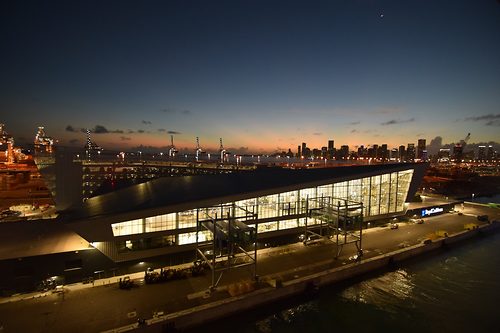 We headed back to our room to get ready for dinner and the evening.
We attended a reception for members of the media in Dazzles, which featured a terrific jazz band performing.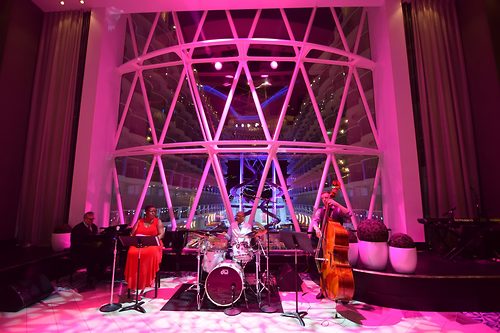 Next it was over to Chops Grill for dinner.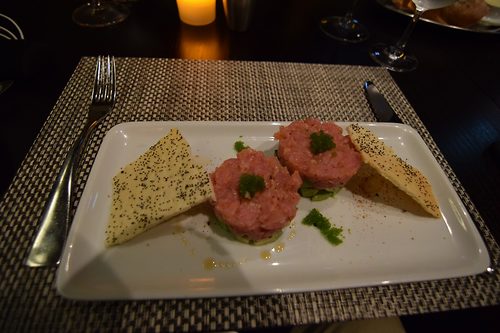 We rounded out our evening on the Royal Promenade and a street party event.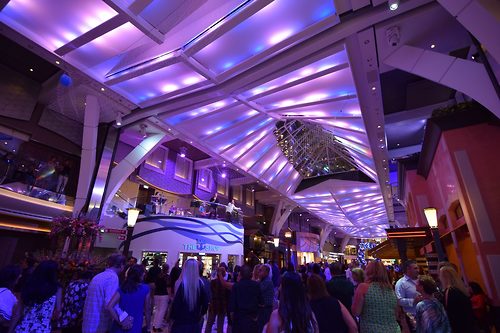 Tomorrow our ship will be in Nassau, Bahamas.
Stray Observations