Symphony of the Seas Live Blog - Day Four- Sea Day
In:
The last day of my first Symphony of the Seas sailing is here, and being that I will be on the next sailing, it certainly feels odd with that notion that this sailing is almost over and yet I am still going back.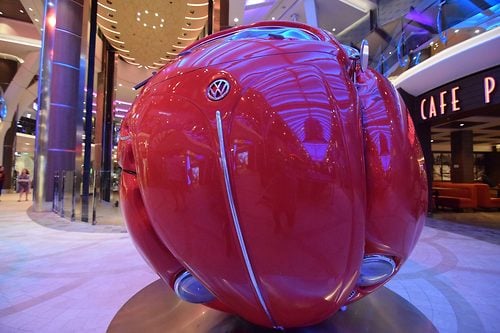 Like every morning of this cruise, I woke up earlier than I probably should have.  Despite some late nights, once I wake up and remember where I am, my mind starts going and sleep is no longer an option.
I spent my morning relaxing by the pool in the shade and with a nice breeze.  One thing I love about Symphony's pool deck is there are so many spots in the shade.
The weather today was noticeably windier than previous days.  There was a slight chop in the ocean, which meant very, very subtle movement sensations onboard. Considering the first two days of the cruise had virtually no motion, today's ocean waves were merely a footnote.
I probably had more grandiose ideas for how to spend my morning, but I decided to take it easy.  As lunch rolled around, I headed down to Central Park to enjoy Chops.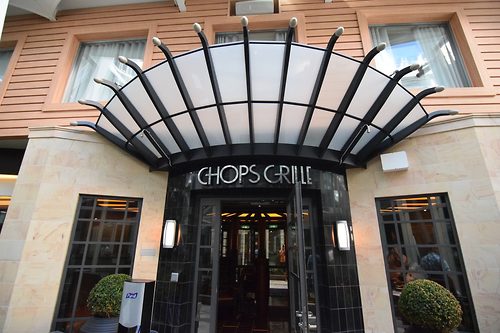 I asked the waitress if I should get the filet mignon or the dry-aged burger.  She recommended the filet.  I suppose the chances of something outranking a filet is quite low.
The entire Chops meal was great, and I was glad to sneak that in.
I stopped by Boleros to notice they have the Coco Loco on their menu.  The Coco Loco is the official drink of Coco Cay, and I suspect perhaps the inclusion on this menu is a tie-in to Perfect Day at CocoCay.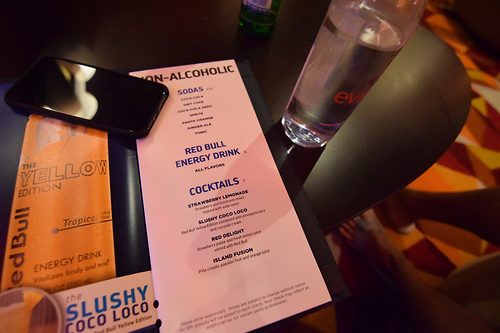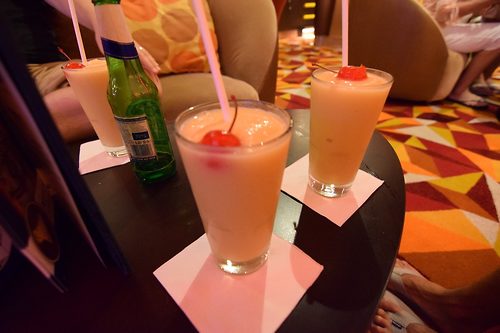 I stopped back in my room to find that I had received my consecutive cruiser letter. The letter explains what to do on turnaround day tomorrow and where to be. Moreover, it mentions Royal Caribbean will move my luggage for me to my new room, which is such a relief not to have to schlep my own stuff around until rooms are ready at 1pm.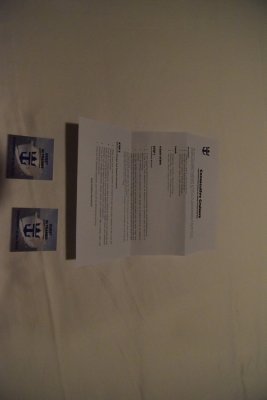 As day turned to night, I spent some time down in Central Park.  Central Park is my favorite neighborhood and evening is the best time of day to hang around.  The contrast of lighting and flora really stand out.
After getting ready for dinner, I walked down to Deck 4 to check out the Diamond Lounge.  Of note, the Attic was being used as a Diamond Lounge overflow space.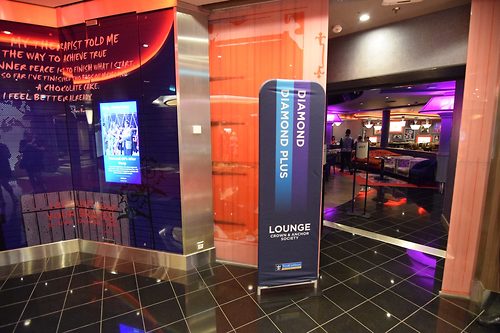 One thing everyone needs to do on Symphony is see the Solarium art piece at night.  So beautiful.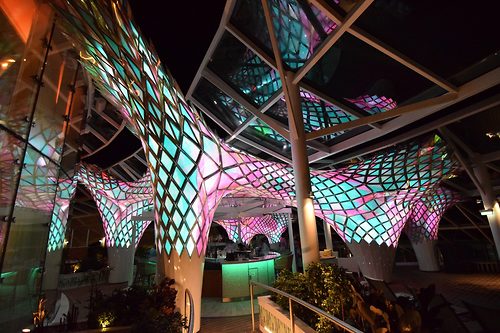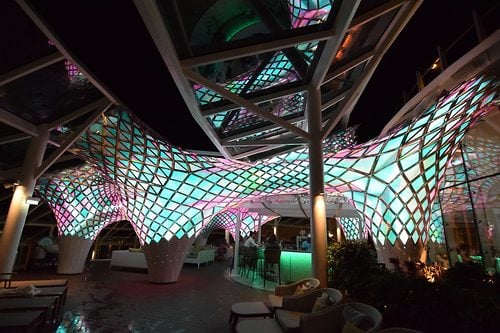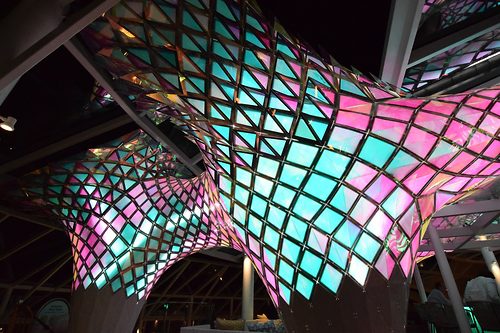 Dinner tonight was at Hooked.  I was excited to try a new restaurant, but I will admit that I was somewhat concerned about the menu options for myself since I do not eat shellfish.
I was happy to see there were a few different options to consider, including the messy fish sandwich in which the staff puts a bib on you.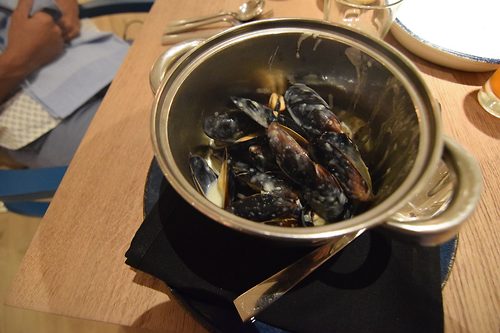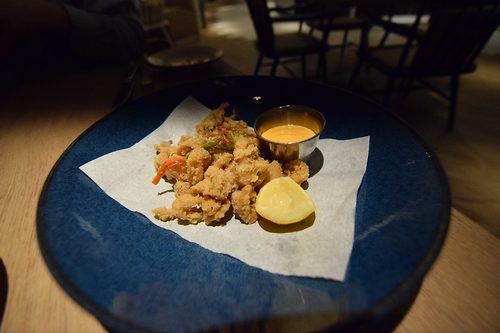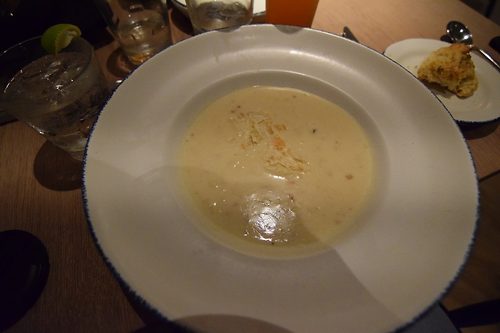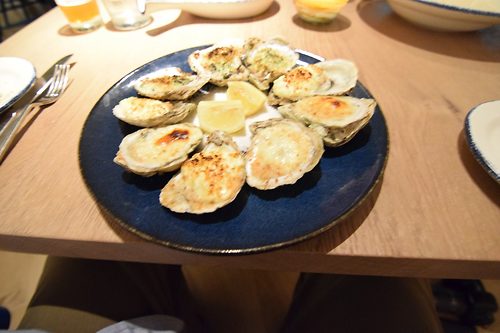 My tablemates indulged in some of the oysters and mussels, while I went with the grilled salmon.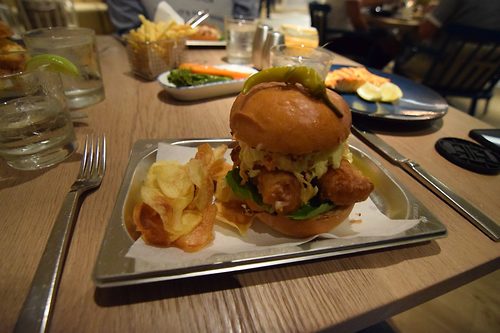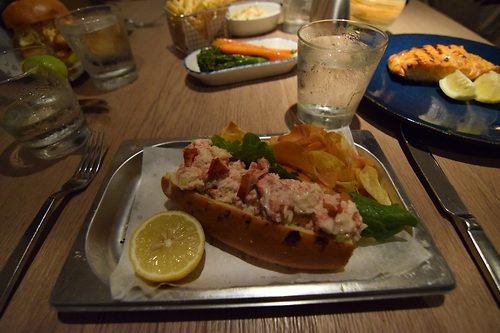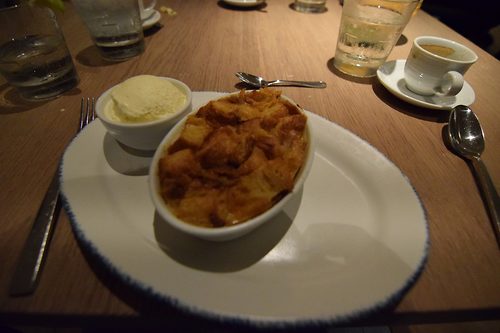 Overall, I thought Hooked was a good restaurant and I certainly did not dislike anything about the meal.  We had a great waiter and I think we enjoyed everything we ordered.  Nonetheless, it just did not stick out as the kind of restaurant I really wanted to go back to again and again.  As I recall, I felt indifferent to Jamie's Italian the first time I dined there and now I love it, so who knows how this will all go.
After diner we grabbed a few drinks in the Pub, but I think 3+ days of fun on Symphony had caught up with us, so we pulled a Michael Poole and called it an early evening.
Tomorrow is day one of a 2-night Symphony preview cruise for media and travel professionals.