Navigator of the Seas Live Blog - Day 4 - Roatan
In:
If you were wondering why yesterday's post was later than usual, it wasn't because I was partying it up and passed out somewhere (unfortunately).  Rather, the internet was essentially out from about 8pm last night until I left the ship this morning.  It appears to be back now so let's cross our fingers it doesn't happen again.
Today we woke up still at sea on our way to Roatan in Honduras.  The Captain gave us an update that we should be in port at about 10:30, which is behind the posted schedule but it's all because of our fog delays back on the first day that were still wreaking havoc.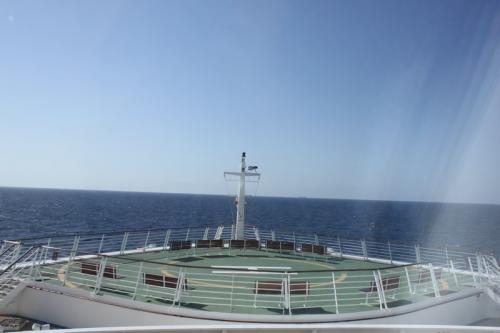 I knew beforehand we wouldn't dock until 10am at the earliest so we slept in a little bit (8:30am!) and then got ready for the beach and headed up to the Windjammer for breakfast.  As we ate, the ship was pulling in alongside Roatan until we reached the port.  There was a Costa ship tendering between us and the dock so the Captain said it would take a few more minutes to navigate around her.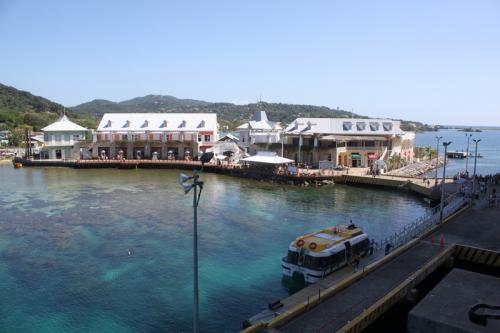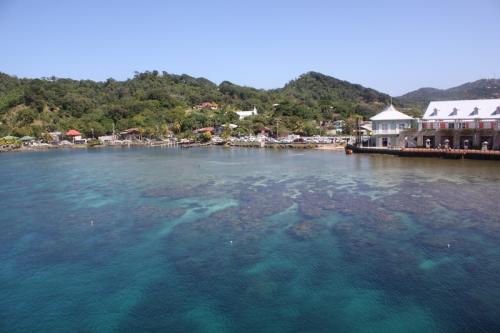 Disembarkation was a mess because everyone and their mother wanted to leave.  The problem with late dockings (late = after 9am) is everyone is up and everyone wants to leave.  The Captain asked everyone to not wait in the hallways or staircases but when the all clear was given, we found the staircases starting at deck 4 jammed up.  
Honestly, the bigger problem was the elevators because the stairs were backed up and then elevators would come in and drop people off that would create an even bigger bottleneck. So the lesson here is you either don't listen and line up in the staircases or you take an elevator down.
Once off the ship, we took a short walk through the Roatan port area which was small and unremarkable.  I don't think there's much worth seeing here unless you need a Diamonds International fix. Gangway to exit is probably five minutes at the most if you don't stop along the way.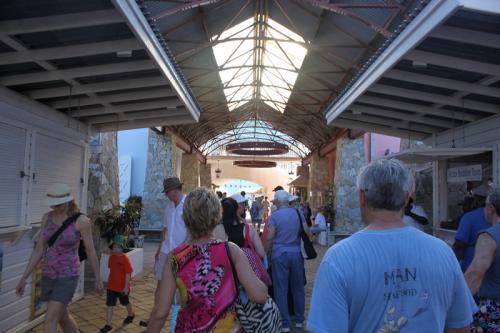 We had arranged beforehand to hire a driver named Herman to take us around the island and be our guide.  He was recommended to me by a blog reader here and I had arranged via email to have him drive us around for the day for $85.  
We met Herman who escorted us through the port area and to the taxis.  He then informed us his brother, Ernesto, would be our driver.  Fine, it was still a private driver and his brother's English was quite good.  I will admit the only problem we had was Herman brought the car around while we waited with Ernesto, and that took around 15-20 minutes for the car to arrive due to traffic. Not their fault because they can't control traffic but I would have preferred to have the car closer so we didn't have to wait in the heat.
Once we got in the car, we were off to Parrot Tree beach.  Herman had recommended it earlier and said it would be good for the family and vastly less crowded than the west end of the island.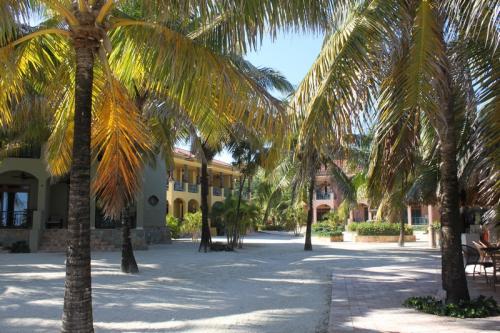 Parrot Tree is basically a resort that allows day guests. Ernesto drove us there (about 40 minutes with traffic, 20 without) and escorted us to a palapa that included 3 beach chairs and an ocean couch.  The cost was $15 per adult ($30 total).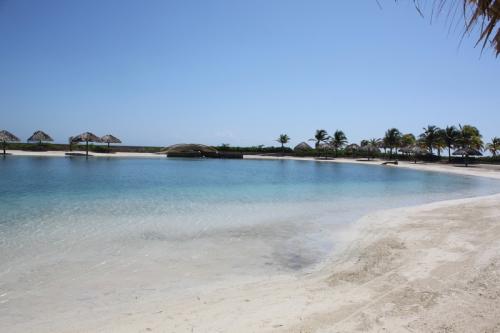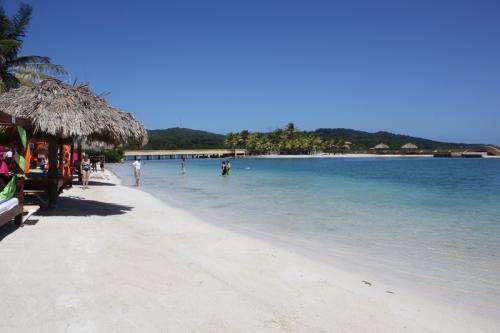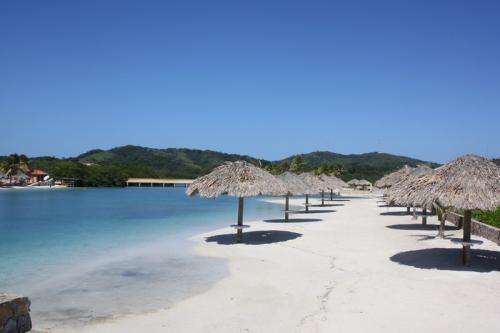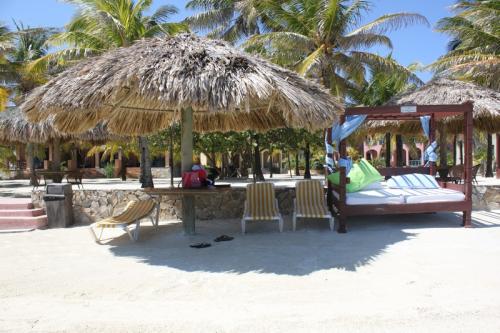 I have to say the beach was quite beautiful and we had great weather.  In addition to the beach, there was waiter service to your palapa that offered food and drink at moderate prices.  For 3 entrees and probably 4-5 drinks, our bill came out to $66 before tip.  Not terrible.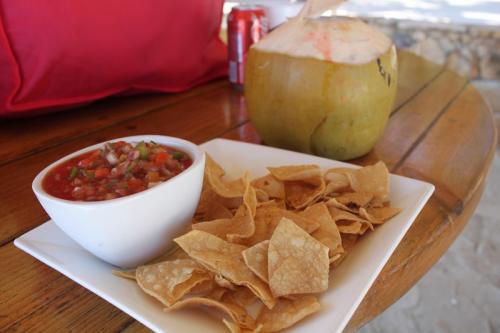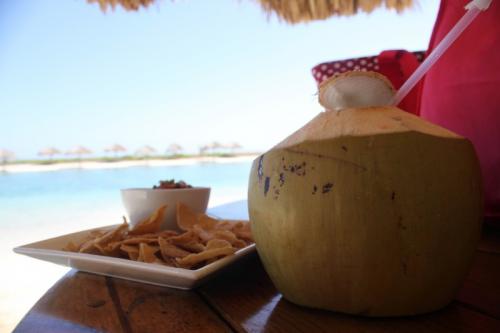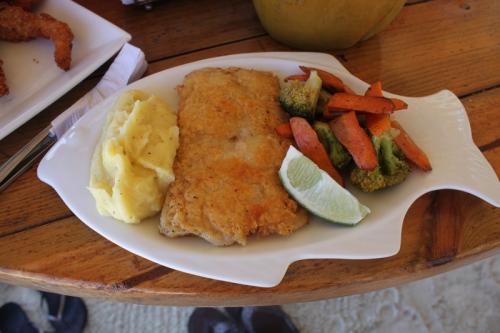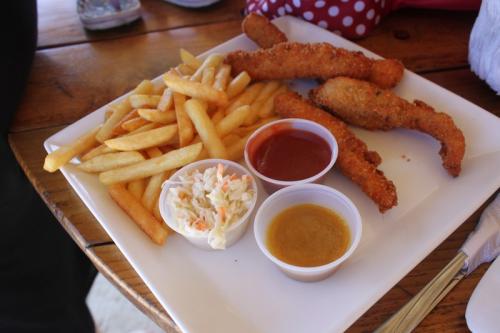 The beach was fun and my daughter had a blast because the cove you are in has no waves and you can wade in pretty far before it becomes deep. I was content with having a few drinks and then falling asleep for the rest of the time there.  I can only assume the rest of my family had a good time too because when I woke up they were also asleep.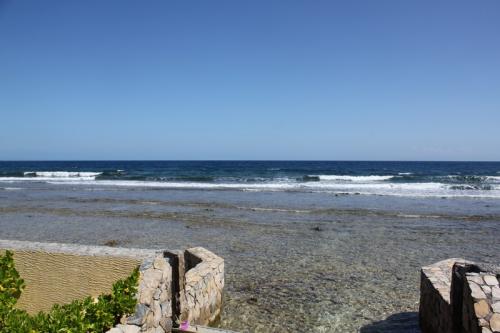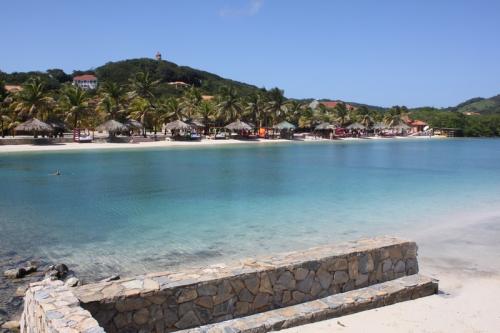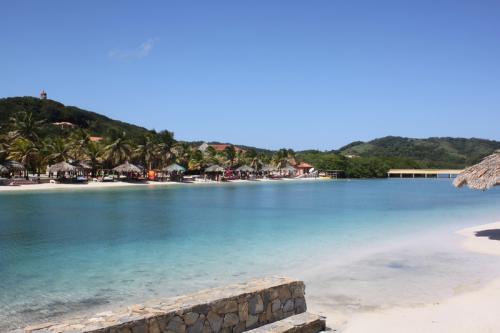 At 3pm we decided to get going back to the ship.  I was concerned about traffic getting back and we wanted to have time to shower and change before our evening activities.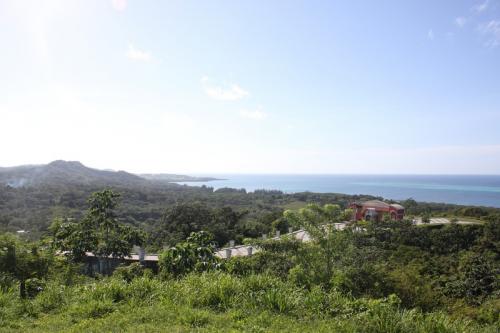 Overall, I really liked Roatan and think it lived up to the hype regarding how pretty it is.  Sure the taxi drivers are aggressive salesmen in the morning and the town doesn't have a whole lot near port to see if you want to walk around, but taking a taxi or bus around the island to a spot or two is the way to go.
Again, we picked Parrot Tree on the east end to avoid the big crowds on the west end.  Even Ernesto admitted the beaches are better on the west end but I'd rather not feel like a sardine on the beach with the crowds and Parrot Tree fit the bill.  For kids, the unintimidating waves really did make for a perfect outing.
Luckily getting back was easy and there wasn't any traffic.  We got back onboard and showered and changed.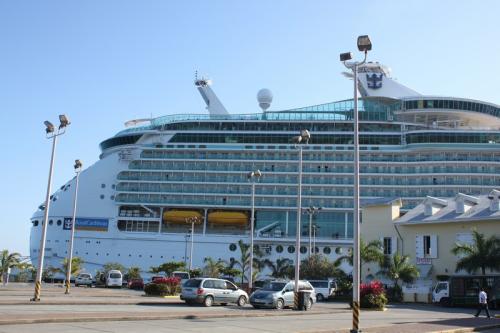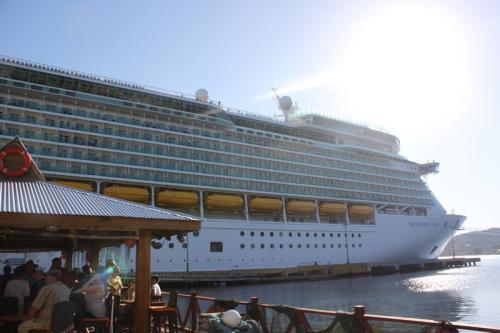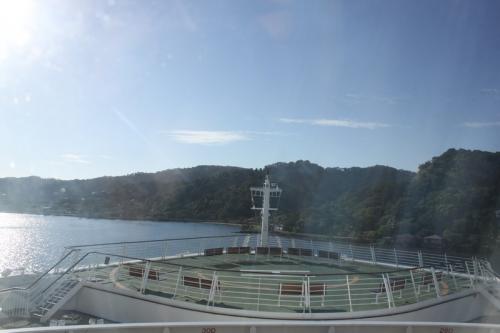 Back onboard and showered and changed, I went up to deck 12 to hopefully catch the sunset.  Good news, I did. Bad news, Roatan was in the way.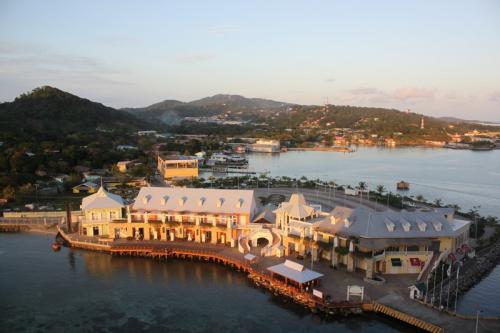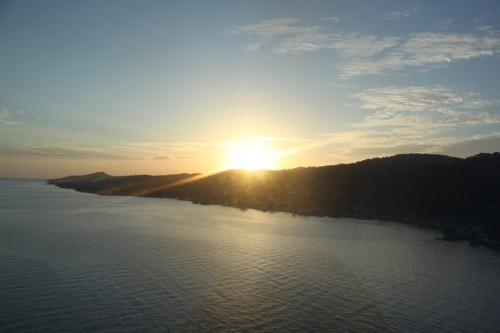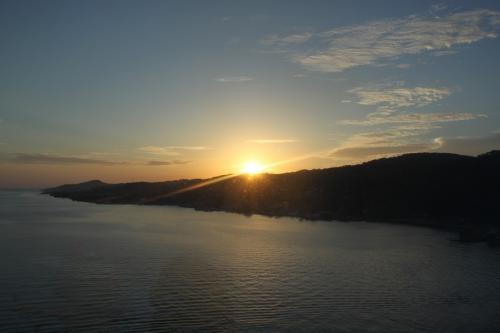 Next up was the ice show, which my wife absolutely loves. I always have the same situation: I roll my eyes at going and then really enjoy it. Sure enough, same situation here.  The performers are really good and I particularly enjoyed their interpretation of the song "Roxanne" by the Police.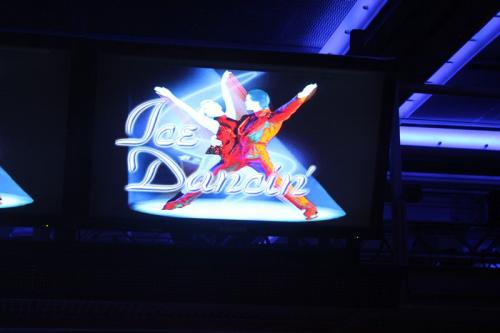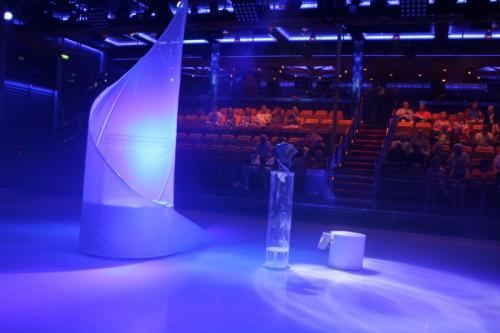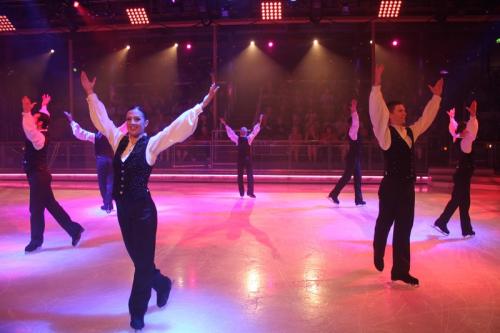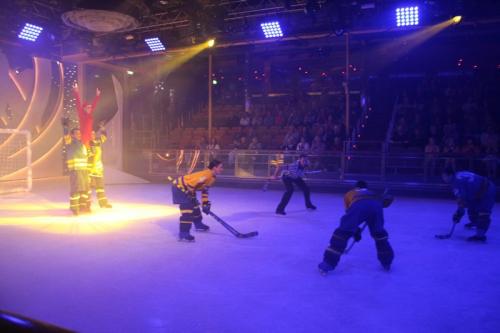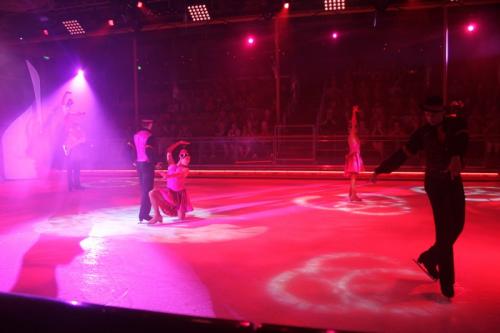 After the ice show I quickly made my way across deck 3 to make it for the Crown & Anchor Society welcome back party. I seem to recall these events being far more interesting from a "what's next" perspective.  The loyalty ambassador did mention Allure of the Seas booking options for her European itineraries but otherwise nothing new.  
The real reason why most people go to the welcome back party is to get the free booze, which was plentiful.
Royal Caribbean did recognize two Pinnacle members, one who had over 1000 points and another Pete, who just got to Platinum and gave away his free cruise to the Make A Wish Foundation! Way to go Pete!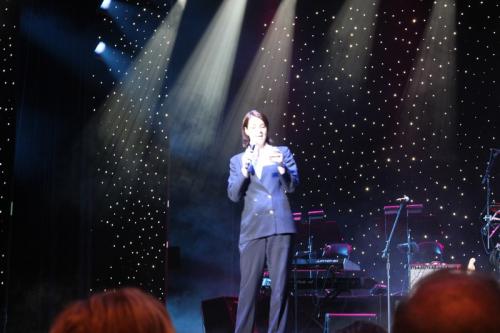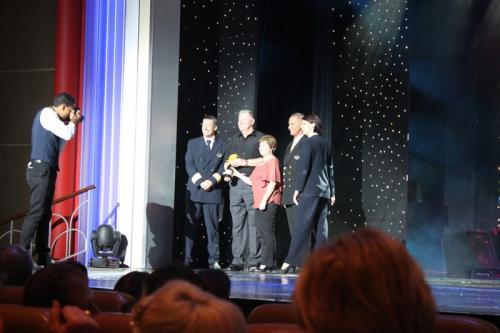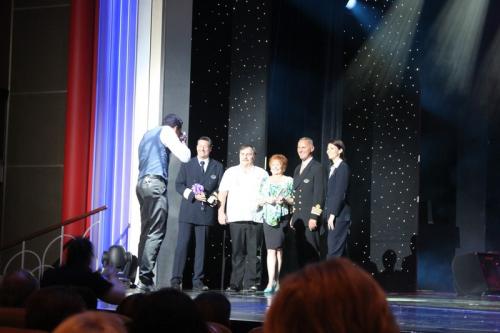 Dinner was next and we were in the main dining room.  The highlight for me was the moussaka, which was one of the best I've ever had.  Once again our waiter Daniel was quite funny. We told him we wouldn't be in the main dining room the next couple of nights because we are going to specialty restaurants and he took out his wallet and offered to give us a photo of himself so we could remember him.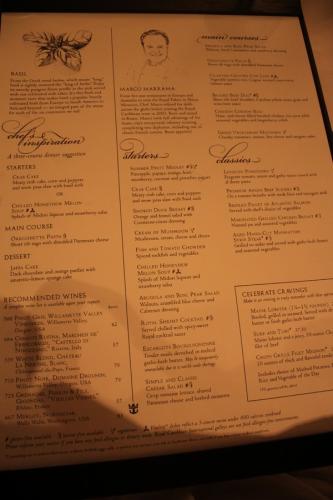 Dinner was a little light and I was kind of craving a burger so I suggested to my wife we make a Johnny Rockets run and she agreed so we raced up to deck 12 to try it out.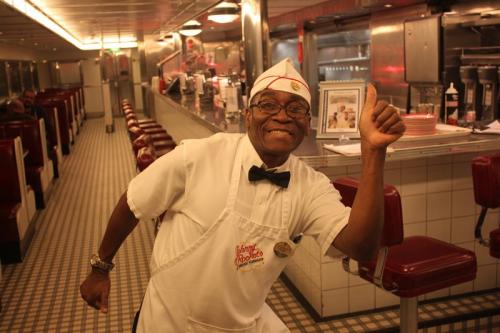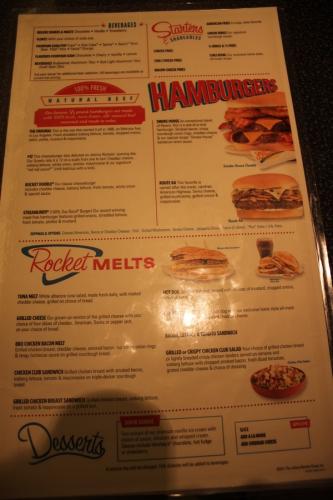 If you've read this blog long enough, you may know my recent reviews of Johnny Rockets has not been favorable but I am happy to say Johnny Rockets on Navigator of the Seas bucks that trend! The food was fresh and did not taste like it was under heat lamps.
We ordered a grilled cheese, double burger and grilled chicken sandwich.  Everything was piping hot when we got it and it just tasted better than our previous experiences.  The "icing on the cake" was the fact there was no wait and walked right in and sat down in a booth.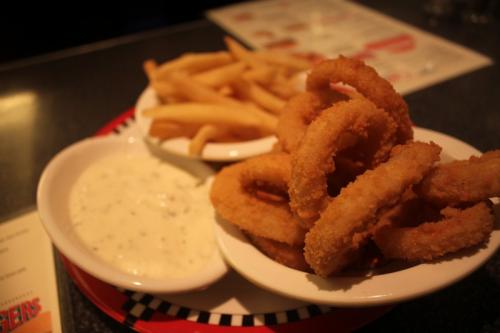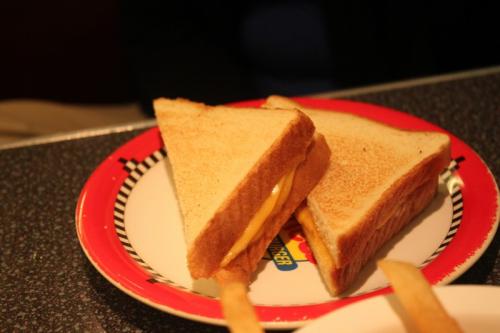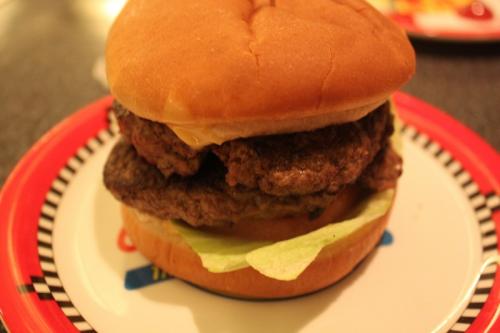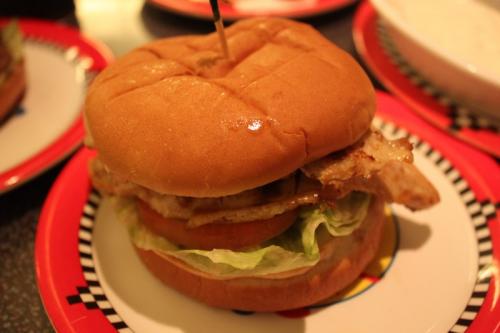 As I write this I realize I did not go to R-Bar today, which is a travesty. I must make up for it tomorrow.
Tomorrow we are going to Belize City in Belize.  I'm mentally preparing for tendermageddon with long delays but hoping our day ends up being fun.  Weather may be iffy with rain but only one way to find out!