Navigator of the Seas Live Blog - Day 5 - St Kitts
In:
Welcome to the island of St. Kitts, which is our third port stop and it is my first time here.
We were scheduled to arrive at about 10am, so there was not much rush this morning.
The 1-year-old woke us up too early again, but we did get a chance to enjoy the view of us sailing into St. Kitts from the comfort of our balcony.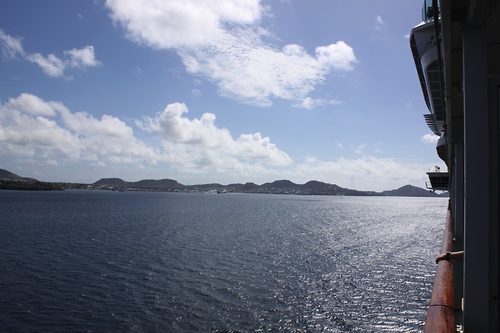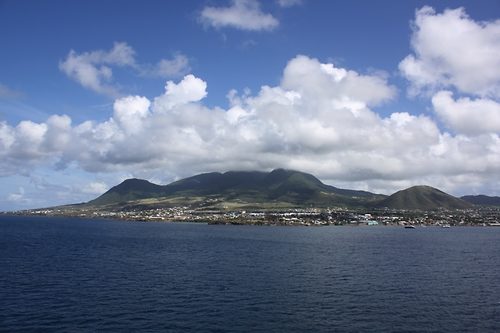 Prior to disembarkation, I made a Starbucks run and noticed a sign at Cafe Promenade advertising the rarely seen, but often discussed, drink card!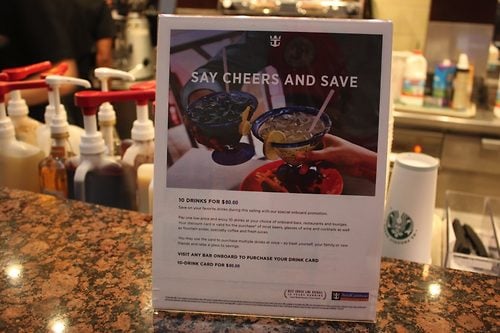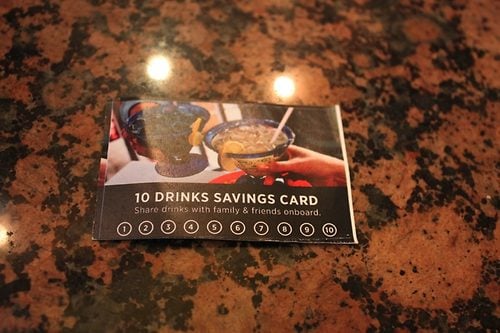 These drink cards are special promotions that a particular Royal Caribbean ship will offer on a particular itinerary, but there is no way to know or guarantee it will happen on your sailing.  Essentially, the ship's revenue manager will want to boost revenue and offer a drink card.
The drink card costs $80 and that gets you 10 drinks (beer or wine), including gratuity.  You can share the drink card and use it just like the Premium drink package.  It basically works everywhere, except for room service, mini-bar and does not include some of the crazy-expensive liquors.
I am generally not a fan of the unlimited drink packages because I, personally, cannot drink enough to "break even" on them over the course of the cruise, but a 10 drink card that I can share with my wife is a no-brainer.  That means all my drinks will cost $8, and with most cocktails at $10-12, it will be easy pickings for me!
Once we were docked, we headed off the ship for our excursion.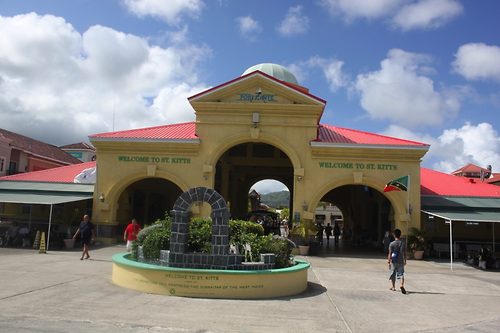 We had booked prior to the cruise the scenic railway excursion, where we would tour part of St. Kitts on an old train that used to be used for transporting sugar cane.
The excursion cost $109 per adult ($59 for kids, the 1 year old was free) and we boarded a bus to bring us to the train.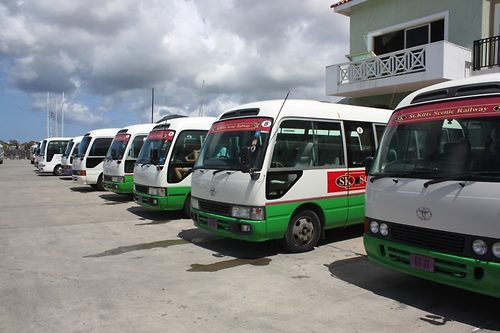 The bus driver gave us a tour of the island as we made our way to the train, giving history on the island as well as pointing out various points of interest.
You will board the train at one of two positions, depending on where the train happens to be from the last ride.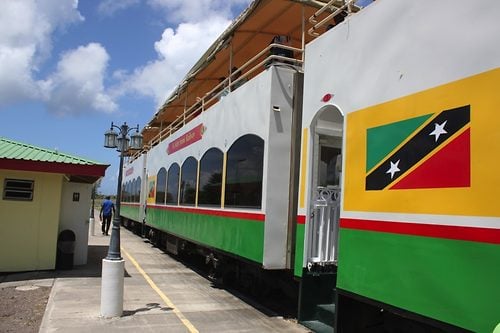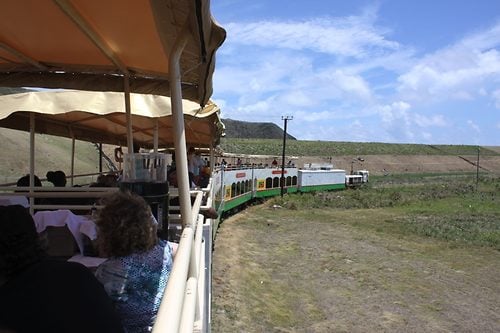 I will write up a formal review of the excursion for a future blog post, but essentially, you tour the countryside by train and get a chance to see a lot of the parts of the island that many excursions do not go.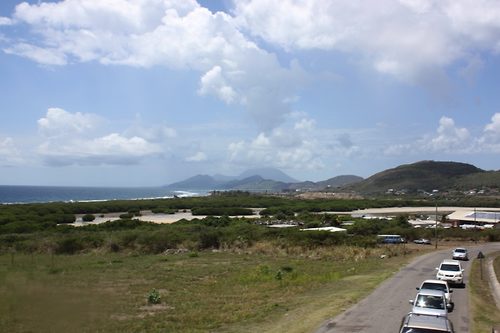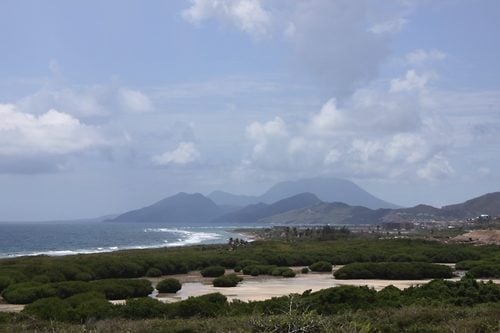 Also included in the excursion is unlimited mixed drinks, sodas and water.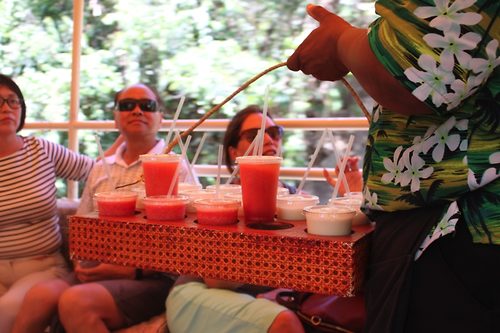 We picked this excursion because it was something completely different than we had done before and we thought it would low-impact for the kids.  I think the kids enjoyed it, not sure it was their favorite thing ever either. The one-year-old got stir crazy by the end and scenery is largely lost on her, but overall it served its purpose of doing something different.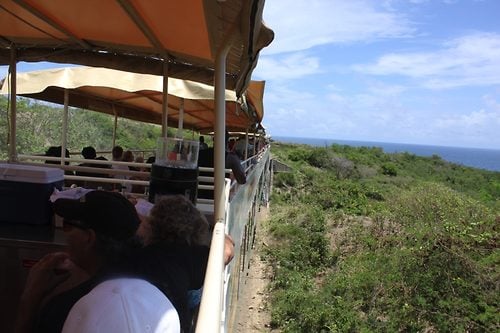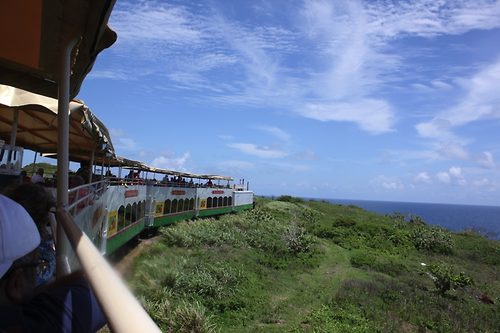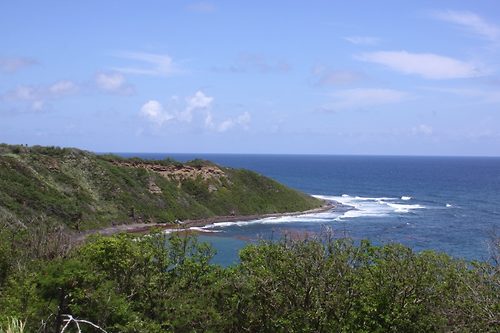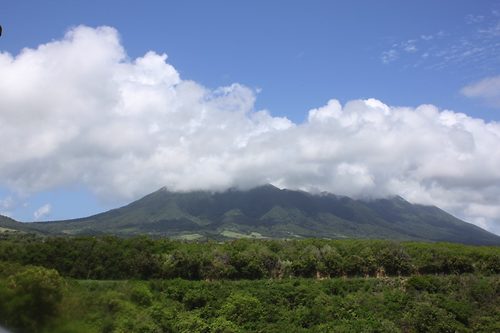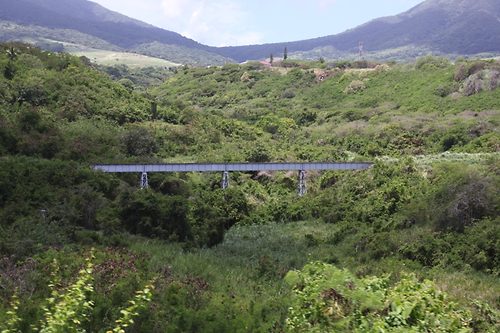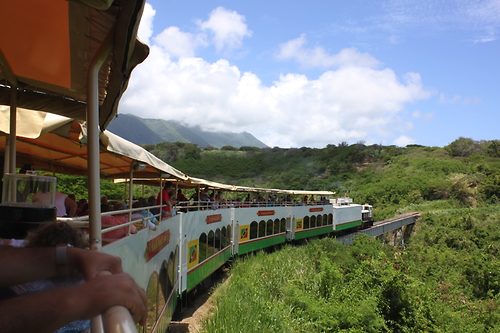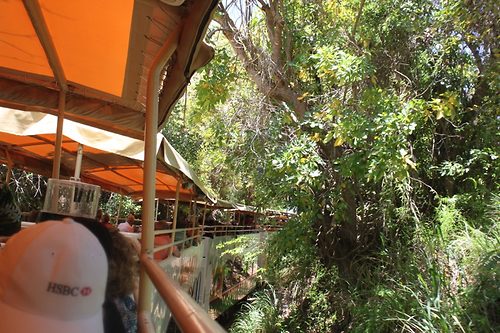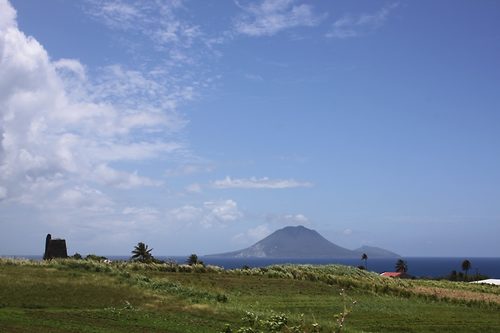 We returned to the port area and I did a little perusing around the port area.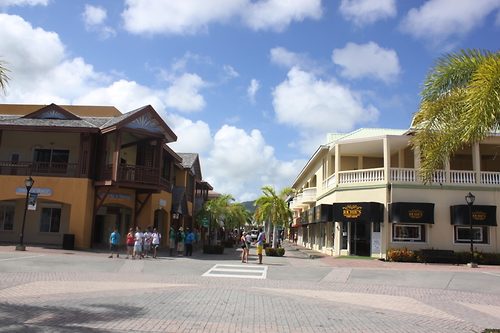 We left the port area for a bit, but unlike Cozumel or Grand Cayman, there was not a whole lot that I could find that a tourist would find worthwhile purely on our own while walking.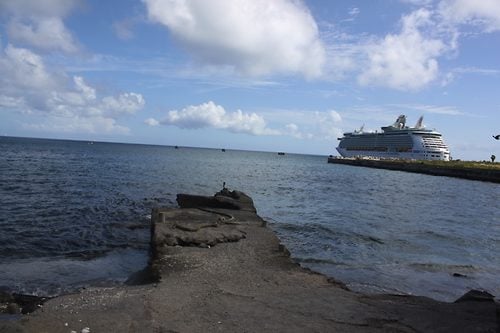 I would like to return to St. Kitts so that we can do more exploring of what there is to do.  I think next time we will do more of a potpourri approach, hiring a driver, and checking out a few quick spots.
Back on the ship, it was nap time and Adventure Ocean time for the kids.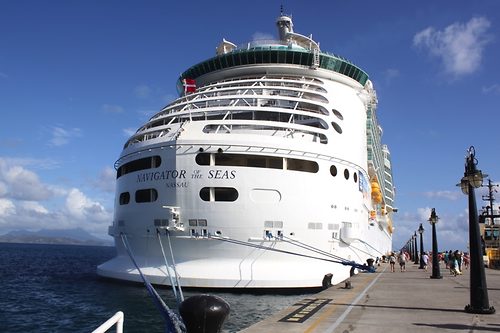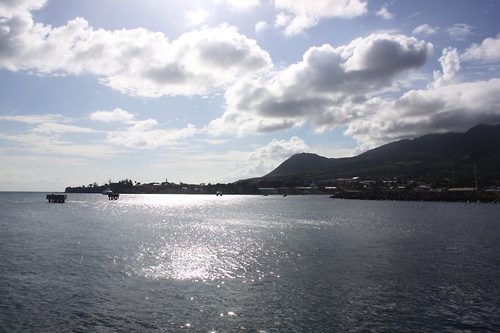 As afternoon turned to evening, I was compelled to try something new, yet still old.
I noticed the other day there was an "Izumi to go" option and wanted to try it out.
Essentially, it is take out sushi that is available, where you call Izumi, order anything off the menu and then go to the restaurant to pick it up.
I could see a variety of reasons this would be useful, especially for evenings when being on the balcony is preferable or the kids are not in the right mood for a restaurant.
I ordered my go-to DX Sushi Combo and it was ready in about 10 minutes.  They will actually call your stateroom to let you know it is ready to be picked up.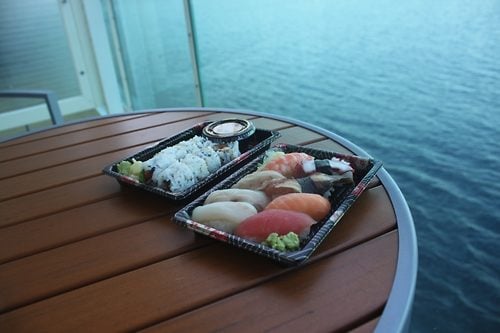 Hard to beat sushi on my balcony!
We got dressed for dinner and dropped my youngest off at the Nursery.  My wife and I headed up to the Diamond Lounge to check out what was happening there.
In addition to the usual drinks, here is a look at the food available.  Some nice snacking options and I really like being out in the outdoor section, where there is a nice breeze to enjoy.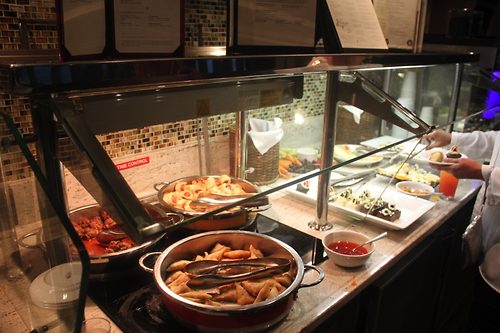 In the time leading up to dinner, we wandered around and tried some drinks from Boleros.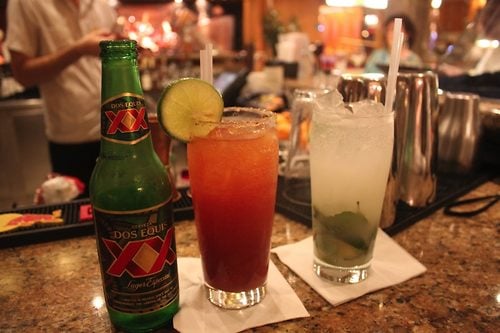 At dinner, I had a cruise first when a waiter from Sabor came to our table and told us our regular waiter was sick and he would be waiting on us.  
We rounded out our evening with music at the pub. Jimmy is the guitarist there and is very entertainment.
We had a very nice moment this evening, when we picked up my 5-year-old from Adventure Ocean and they had a backpack full of goodies for her as a present.  They said it was "for being cruising with them so much", but it was such a kind gesture.
The Adventure Ocean staff, both in the Adventure Ocean and the Nursery, are the hardest working folks I see on any Royal Caribbean ship.  They genuinely care about the kids and their well-being, and we have had such excellent crew members over the years. Tonight was just the icing on the cake.
Tomorrow is our last port stop and we will be in St. Maarten.  We have lots planned, so hoping everything (mostly the children) cooperates!
Stray Observations
The Cruise Compass and the Captain both told us the high temperature would be about 73 to 75 degrees today.  My sweaty clothing tell a much different story.
The tour guide told us there some 20,000+ monkeys on the island, but the only ones we saw were the monkeys you can pose with in the port area.
The Port Zante area is similar to many other Caribbean port facilities, with tourist shops, a few bars and even fewer restaurants.  
The distance between St. Kitts to St. Maarten is something like 90 miles, so we are going extremely slow.  I cannot remember a cruise where we went this slow, for this long a time.  
Someone asked about the blue car on the Royal Promenade, so here it is!

We have used 3 drinks so far from our 10 drink coupon.  I think it will be most useful at our specialty restaurant reservations, especially Sabor.
For those keeping score at home, no naps for me today!
May the Fourth Be With You!
Live Blog Index
Day 6 - St. Maarten
Day 7 - Sea Day
Day 8 - Sea Day
​