In:
Royal Caribbean's Navigator of the Seas has been a favorite cruise ship of mine since I first cruised on her in 2014, and it is time once again for me to return onboard for what I am certain will be an amazing journey.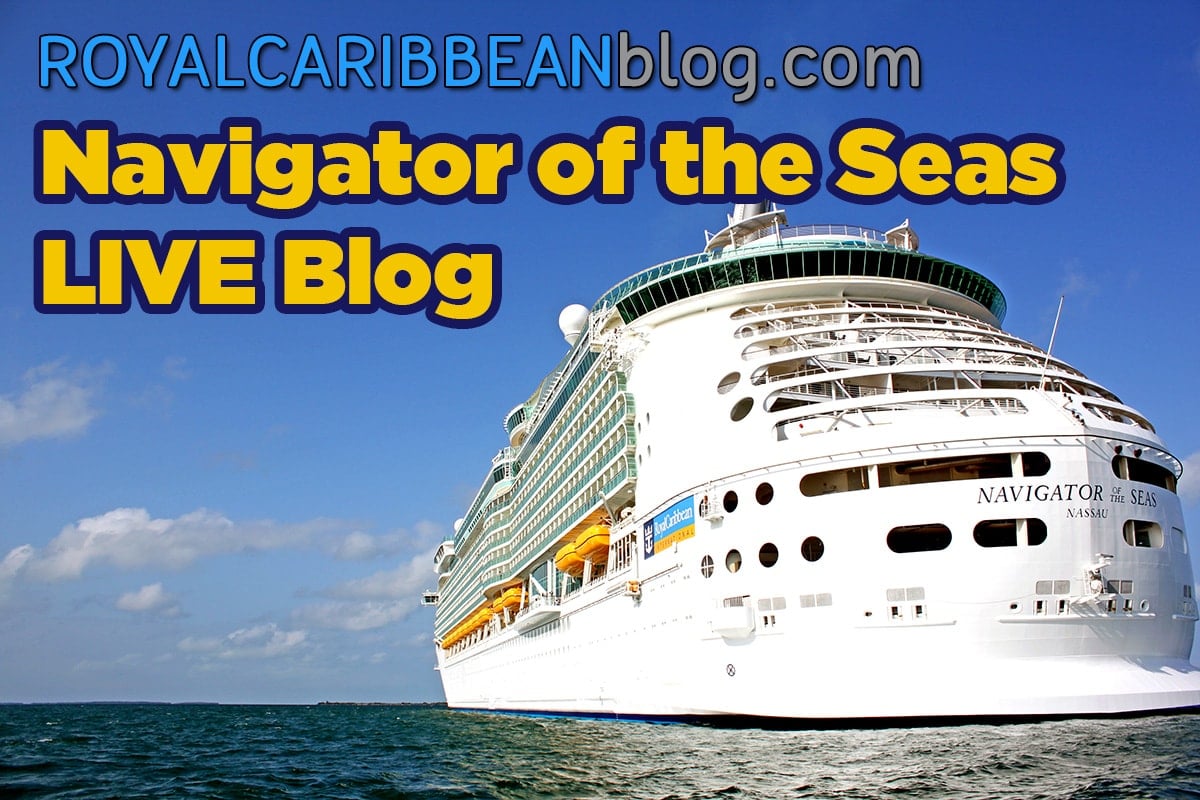 My cruise on Navigator of the Seas coincides with the first Royal Caribbean Blog Group Cruise of 2017, with a great group of fellow Royal Caribbean fans as we enjoy a 9-night journey to the Southern Caribbean from Miami, Florida. Throughout the cruise, I will share a daily update of everything I did onboard to provide you a "virtual" escape with me.
The Cruise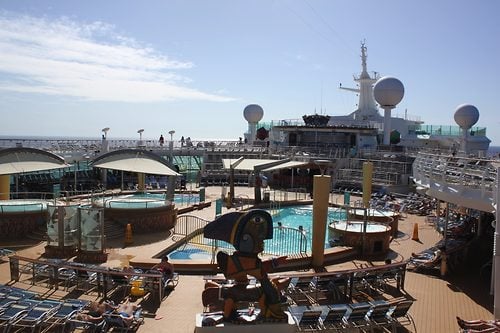 As mentioned earlier, this is a long 9-night cruise that will take me to a destination I love and three ports that are brand new to me.  Anytime I get a chance to visit somewhere new, it is a real treat.
The story of booking this cruise goes back a few years ago when I was looking for a group cruise idea.  If you are new to Royal Caribbean Blog, it is important to mention my name is Matt, and I run Royal Caribbean Blog.  Twice a year, I put together a Royal Caribbean cruise plan, where I invite everyone who enjoys reading Royal Caribbean Blog to join me on a cruise together. I figure everything is better with friends, and we fellow Royal Caribbean fans love nothing more than any excuse to book another cruise.
This sailing stood out to me for two reasons. First, it is aboard Navigator of the Seas, one of my favorite Royal Caribbean ships in the fleet. Royal Caribbean refurbished her in 2014 and added a number of new options and I loved it all.  Navigator is large enough to be a "big ship," but she still retains a lot of character and I have been lucky enough to sail on her twice.  With lucky number three, we get a chance to spend more time onboard and this time, bring friends. We started planning this cruise back in December 2015, so it has been a long time coming to be able to finally get onboard.
The other really intriguing aspect to this sailing is the itinerary.  We sail out of Miami, Florida (a port I have never sailed out of), and will visit Royal Caribbean's private destination of Labadee and the ABC islands (Aruba, Bonaire and Curacao) in the Southern Caribbean. It is rare to get the opportunity to sail to the Southern Caribbean from the mainland United States, and the timing worked out perfectly over President's Day holiday.
I will be sailing with my wife and two children, who are 2 and 6.  This will be my oldest daughter's first time in the Explorer's room of Adventure Ocean and she is very excited to try it out.  My youngest daughter will be spending time in the Royal Tots and Babies Nursery, and she has already told us she is excited to "play with the babies" onboard.
Of course, this is a group cruise too, which means we have a large contingent of fellow Royal Caribbean fans joining me and I could not be happier.  There is just something so fun about seeing friendly faces all around the ship, and being able to share in the experience in person is second-to-none.
Stateroom
We reserved two staterooms for this cruise, one for my wife and I and one for my kids.  I love my children and enjoy cruising with them, but we have learned that when it comes to sleeping and children, it is ideal to have a second room.  Plus, it provides an additional full bathroom. 
For this cruise, we have reserved a Grand Suite and connecting standard balcony room. Depending on who you ask, the story of why we booked this arrangement differs. I will offer both and let you decide.
My account of the booking: Being the loving husband that I am, inbetween sweeping the floors and preparing another gourmet meal for the family, I suggested to my wife she should get, nay deserves, a suite for once. After we could have danced all night in jubilee, we happened to find the perfect suite option that provided me and my wife the opportunity to book a Grand Suite and the kids in a connecting room next door.
My wife's account of the booking: She was fine with two balcony rooms, but it was all my idea to book the room, which proves it is better to ask for forgiveness than permission.
Whichever tale you prefer to believe, the bottom line is we are staying in our first true suite on any cruise. We have stayed in a Junior Suite on multiple occasions, but never the real deal. We happened to book this cruise under the then-epic Cyber Monday deal of 2015, which netted us quite a bit of onboard credit on top of the great rate. 
Our concierge emailed me this past weekend with the usual welcome letter (shoutout to Nadja), and we are really excited to see what a suite experience is all about.  Personally, I am looking forward to the smaller perks which I think will make a big difference. Namely, the reserved area for suite guests near the pool, priority embarkation and private beach in Labadee. 
Itinerary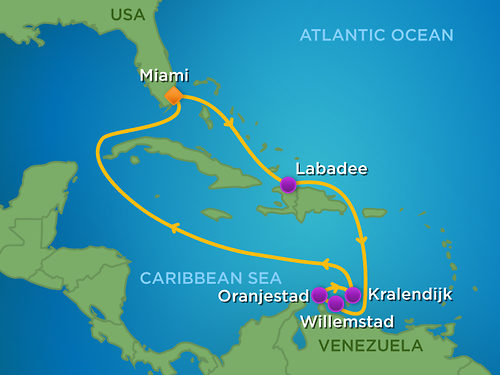 As excited as I am about the ship, where we are sailing is even more impressive.  A blend of sea days and port days, we will get a chance to explore a part of the Caribbean I have yet to see.
Being a nine-night cruise, this will tie my longest cruise ever, and provide us plenty of time to explore onboard and on shore.
Three things I am excited to try
3. Barefoot Beach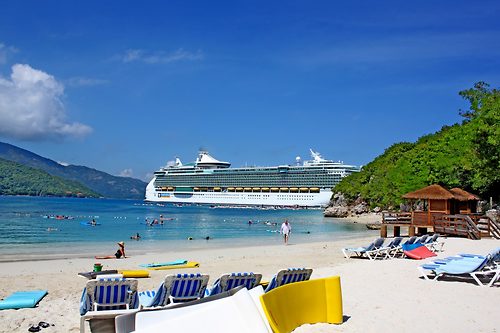 I love Labadee because of the absolutely beautiful serenity this private destination offers.  I am also a self-described cabana junky and on this cruise, we will be trying out the Barefoot Beach cabanas.  The fact of the matter is I did stay in a Barefoot Beach cabana once many cruises ago, but that was not as a suite guest and I barely remember it.  
There are a few cabana types to choose from in Barefoot Beach, and we opted for the Beachfront cabana, which I hope will provide my kids easy access to the ocean.  Plus, it looks to be a great spot and the same cabana experience we have come to love.  Yes, the cabanas are pricey, but given the price breakdown of how much it costs per person, per hour over the course of the day in Labadee (and the privacy and service), it is worth every penny in my opinion.
2. Private Journeys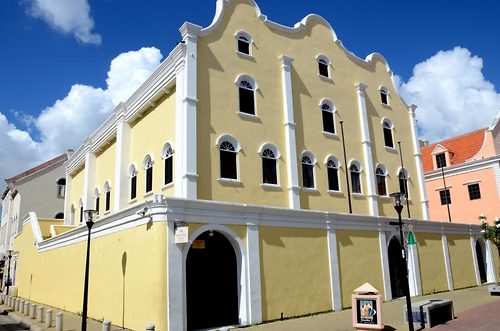 Royal Caribbean created a new shore excursion option just about a year ago, where guests can create customized shore excursions to do what they want, without having to compromise on the benefits of taking a Royal Caribbean shore trip.  It is called Private Journeys, and in the name of research, I decided to try this out for myself.
While in Curacao, we booked a Private Journeys trip to take an historical tour of the historical and cultural Jewish sites of the island.  The tour includes private transportation with our own private guide to visit historical Jewish locations, such as the Jewish Cemetery, Mikveh Israel Emanuel Synagogue with photo stops at Jewish village Mahaai and New Ashkenazi Synagogue.
I will post a full review of experience with Private Journeys, but we are excited to try out this new service and discover some really intriguing historical landmarks.
1. Suite Life
I would be remiss if I did not say I am really excited to finally be able to stay in a suite on our cruise. My wife and I have dreamed about staying in a suite for a long time, but we were never able to jump at the chance.  This time, we managed to make it work and it is really exciting.
Personally, I am most interested in taking advantage of the subtle benefits, such as reserved chairs by the pool and in the theater, priority embarkation and disembarkation.  I think it will be a nice change of pace for this sailing, and with it being an even longer sailing than normal for us, we get to enjoy the suite just a little bit more.
What's next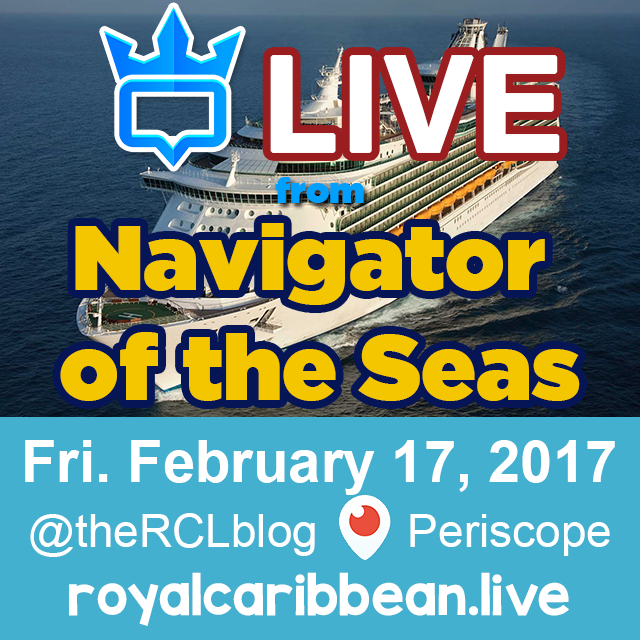 Our Navigator of the Seas cruise begins on Friday, February 17th, and I will be sharing the details on the blog, as well as across my social media channels.  Be sure to follow me on Twitter, Facebook, Instagram and Periscope for live updates throughout the day.
I invite you to share in this experience with me, by posting in the comments for any blog post questions and comments you may have.  I try to make these live blogs as interactive as I can, so I want everyone to feel welcome to share their thoughts.
Thanks for reading all of this and welcome aboard our next fun live blog experience!