In:
Our last port of call on this cruise brings us to Puerto Vallarta.
Interestingly, we changed time zones again and are essentially on Central Time, even though we are still on the west coast of Mexico.
Navigator docked right on time at 8am. Our tour didn't begin until 11, so we let the kids sleep in a bit before getting everyone ready to go.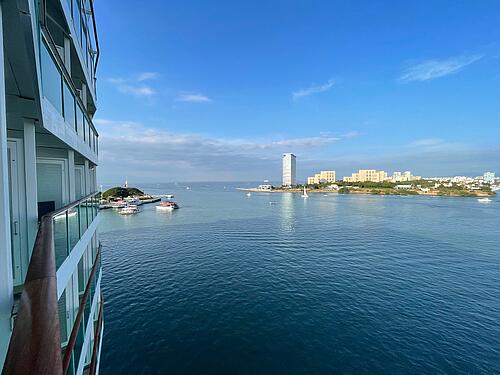 I had arranged a tour through Royal Caribbean's Private Journeys program for today, which means we have a private shore excursion booked through the cruise line. The plan was to visit Sabal Playa, a beach resort on the north side of Puerto Vallarta.
I went through Private Journeys because at the time, I wasn't sure if my kids would be vaccinated or not. Royal Caribbean doesn't allow unvaccinated people to go on their own tours, so by booking an excursion through Royal Caribbean, I was able to get around the problem.
We walked down to the Royal Theater, just like any shore excursion, and they took us right off the ship to meet our guide in the port area.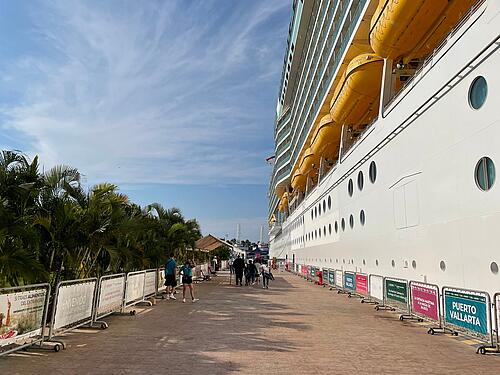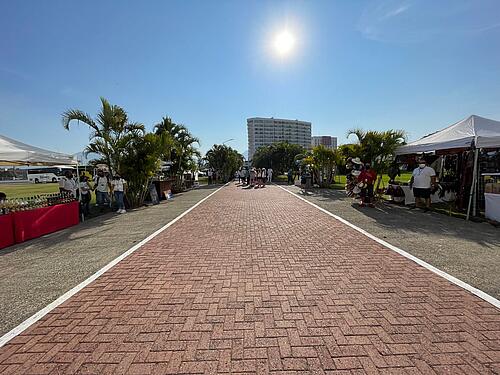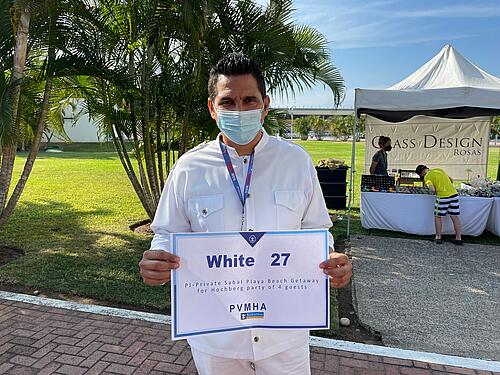 The tour included a driver for the day that spoke fluent English, an air conditioned van, and admission into Sabal Playa. The tour did not include food or drinks.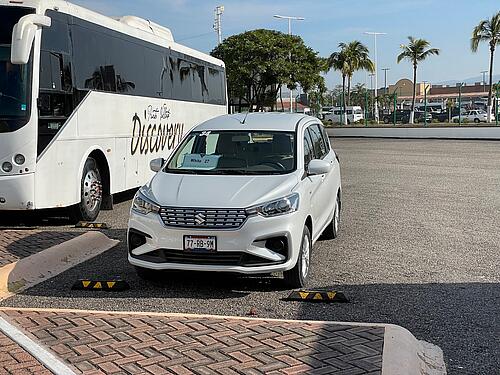 Sabal Playa didn't open until 11:30, so our guide took us on a tour by car of Puerto Vallarta to burn up time.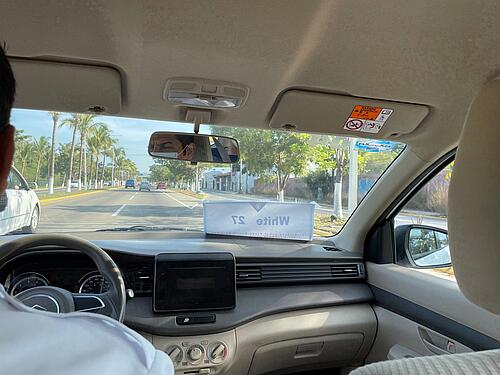 Along the way, we stopped at a Mexican shopping mall and treated the kids to gelato while I got a coffee.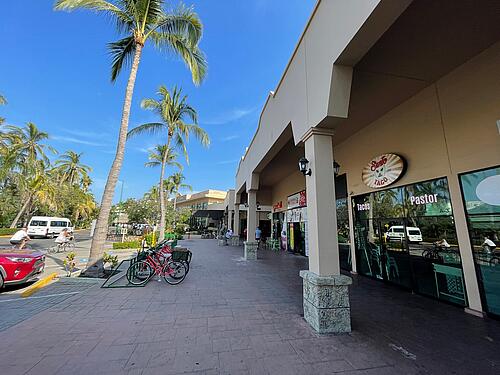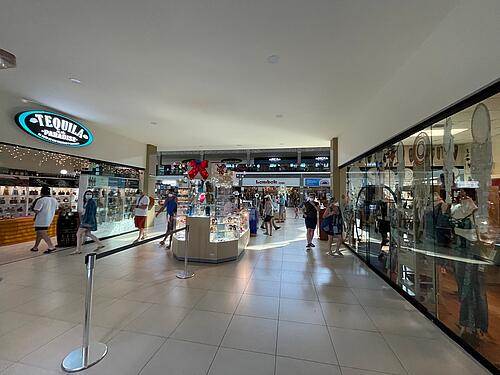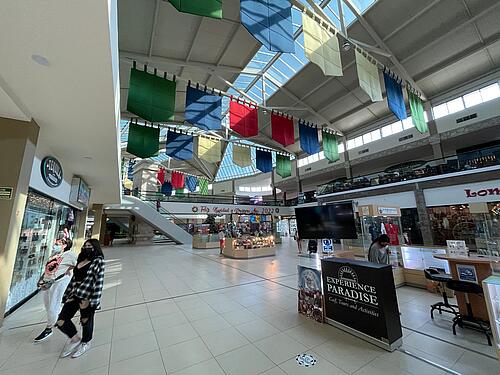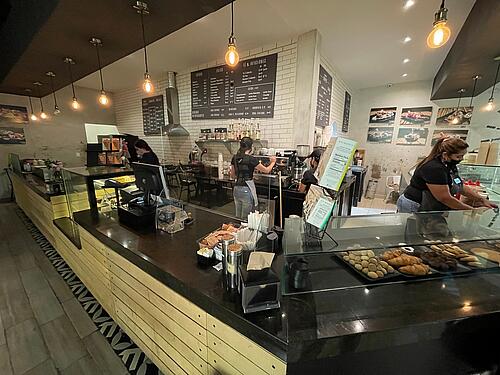 Back on the road, we headed to Sabal Playa.
Sabal is a combination pool and beach resort, similar in setup to Paradise Beach in Cozumel: pay an admission fee, and get access to the facilities. Food and drink are a la carte.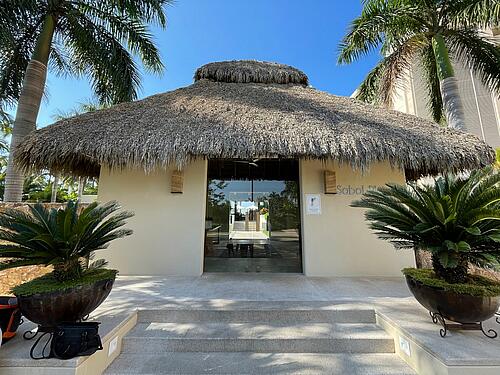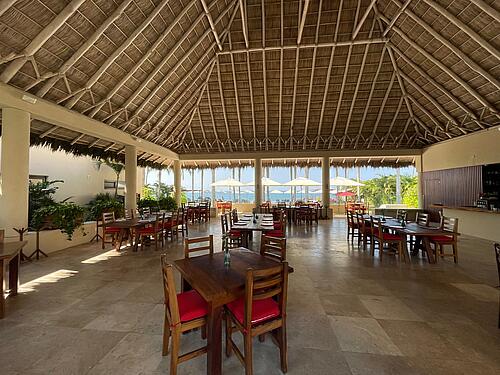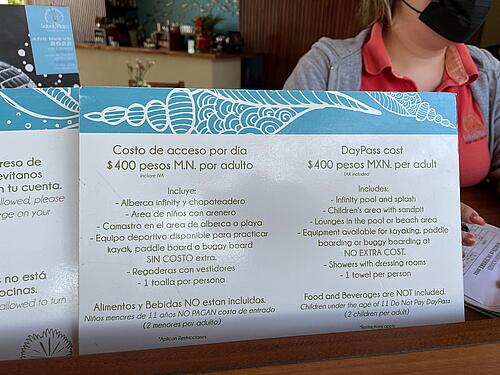 The grounds were lovely, and their infinity pool was plenty large and heated.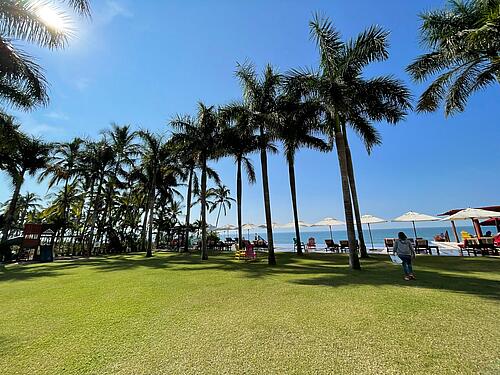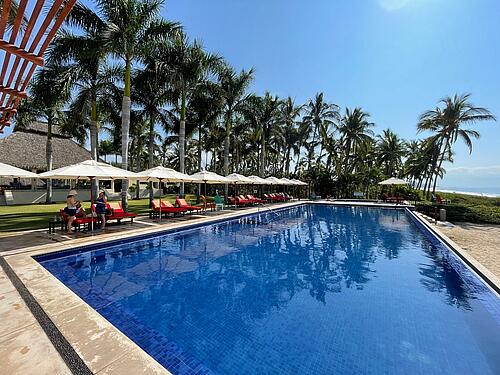 The staff set us up on the beach, which is a short walk beyond the pool on the "lower" level. They gave us chairs and umbrellas to use.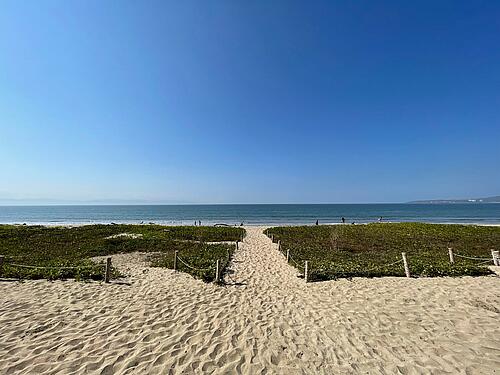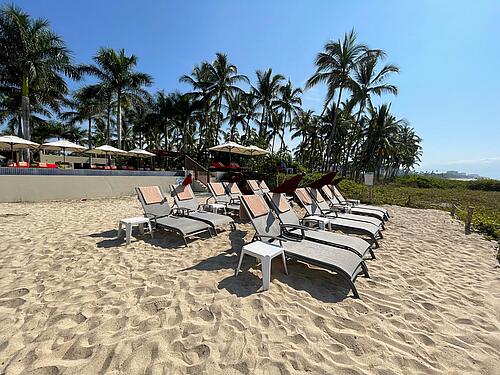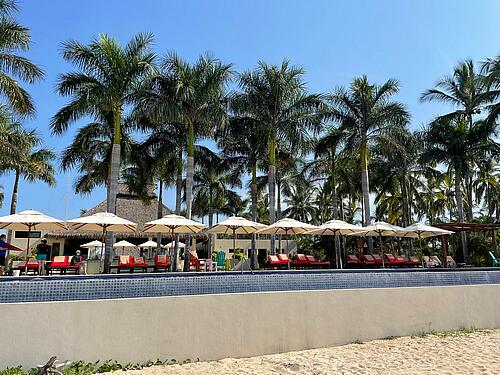 This was our opportunity to go for a swim in the Pacific Ocean, and the sea water was a little chilly, but you got used to it quite quickly.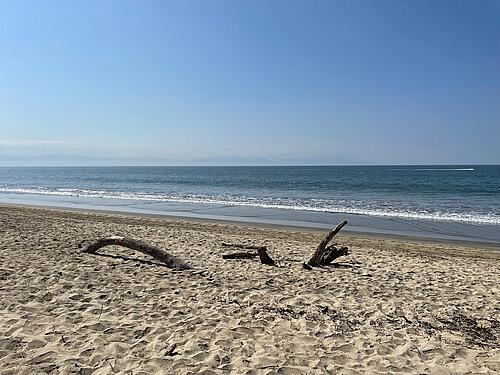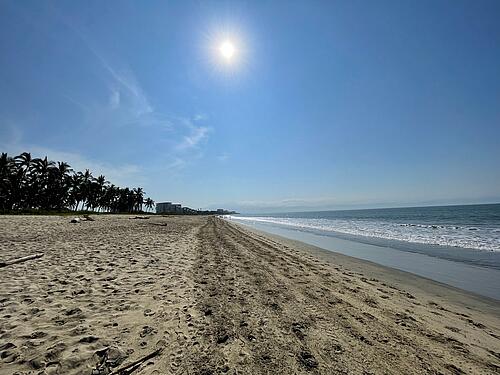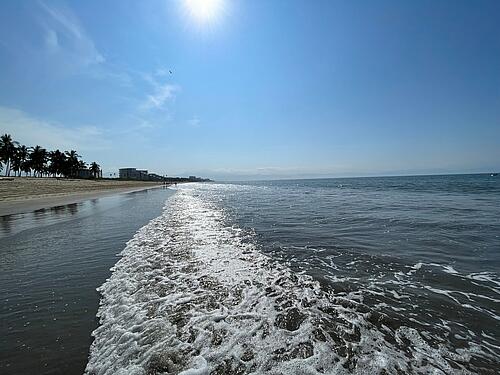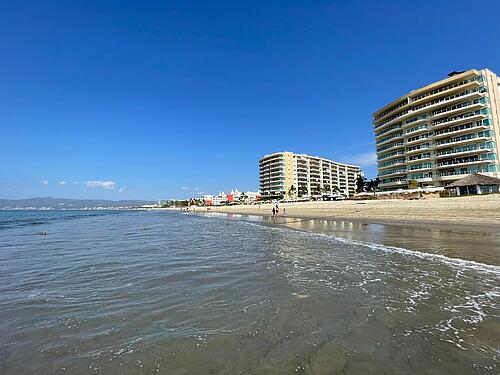 The views around were stunning with mountains surrounding much of the area. 
There is a good assortment of food and drinks, with mostly Mexican food to choose from. During our stay, we had a couple beers, some drinks for the kids, guacamole, two orders of tacos, and quesadillas and spent $50 for it all.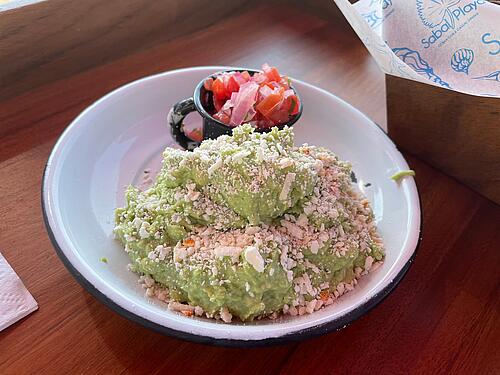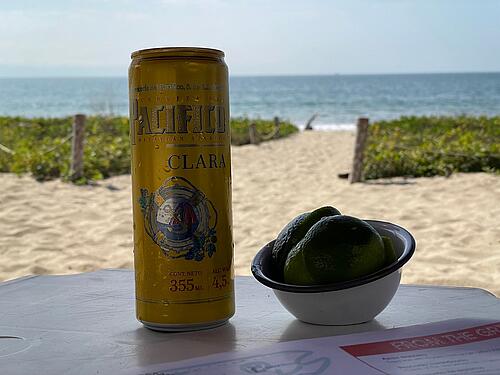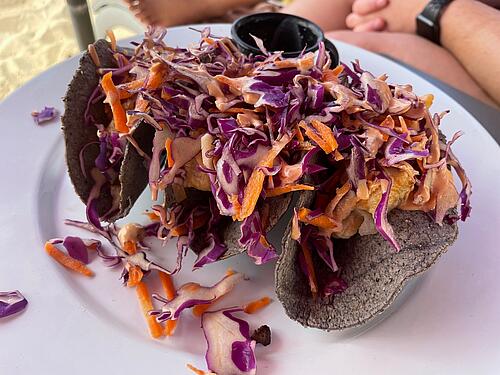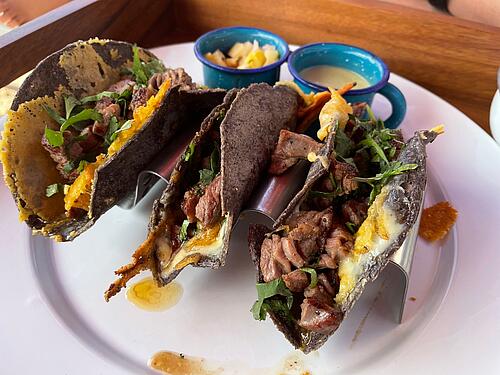 The food was pretty good as well and freshly prepared. 
Overall, I really liked our visit, and the kids wanted to stay longer when we told them it was time to go.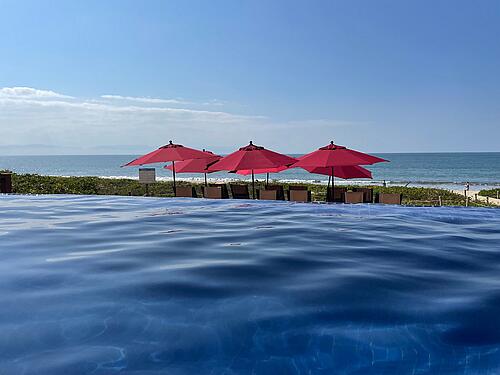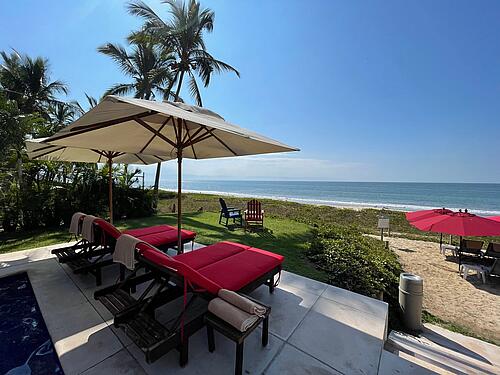 At the pre-arranged time, our driver took us back to the ship.
The port area in Puerto Vallarta is close to Costa Maya as being the most annoyingly long path to get you through as many shops as possible.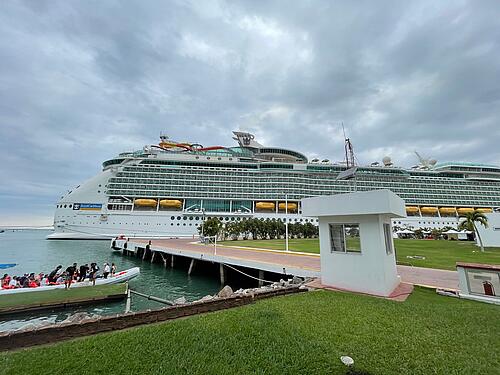 Back on Navigator of the Seas, we showered and got changed for dinner.
For dinner, we went back to the main dining room. They had my favorite variety of Indian curry this evening, aloo gobi.
We dropped the kids off at Adventure Ocean, and then discovered that while the ship departed Puerto Vallarta around 6, the casino did not re-open until 8:15. 
We spent some time in the Schooner Bar to wait the casino out. Eventually it re-opened, and me and my money were quickly separated.
We finished out our evening in the pub.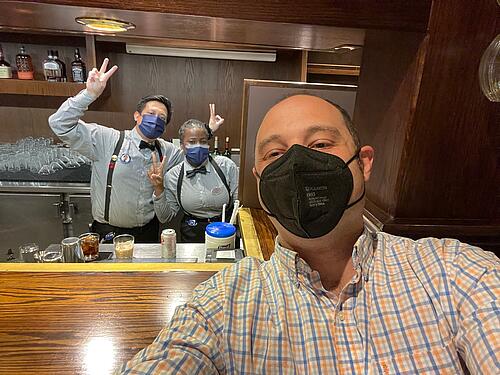 Tomorrow is a sea day.