In:
The last day of our cruise is another sea day as we travel back to Los Angeles.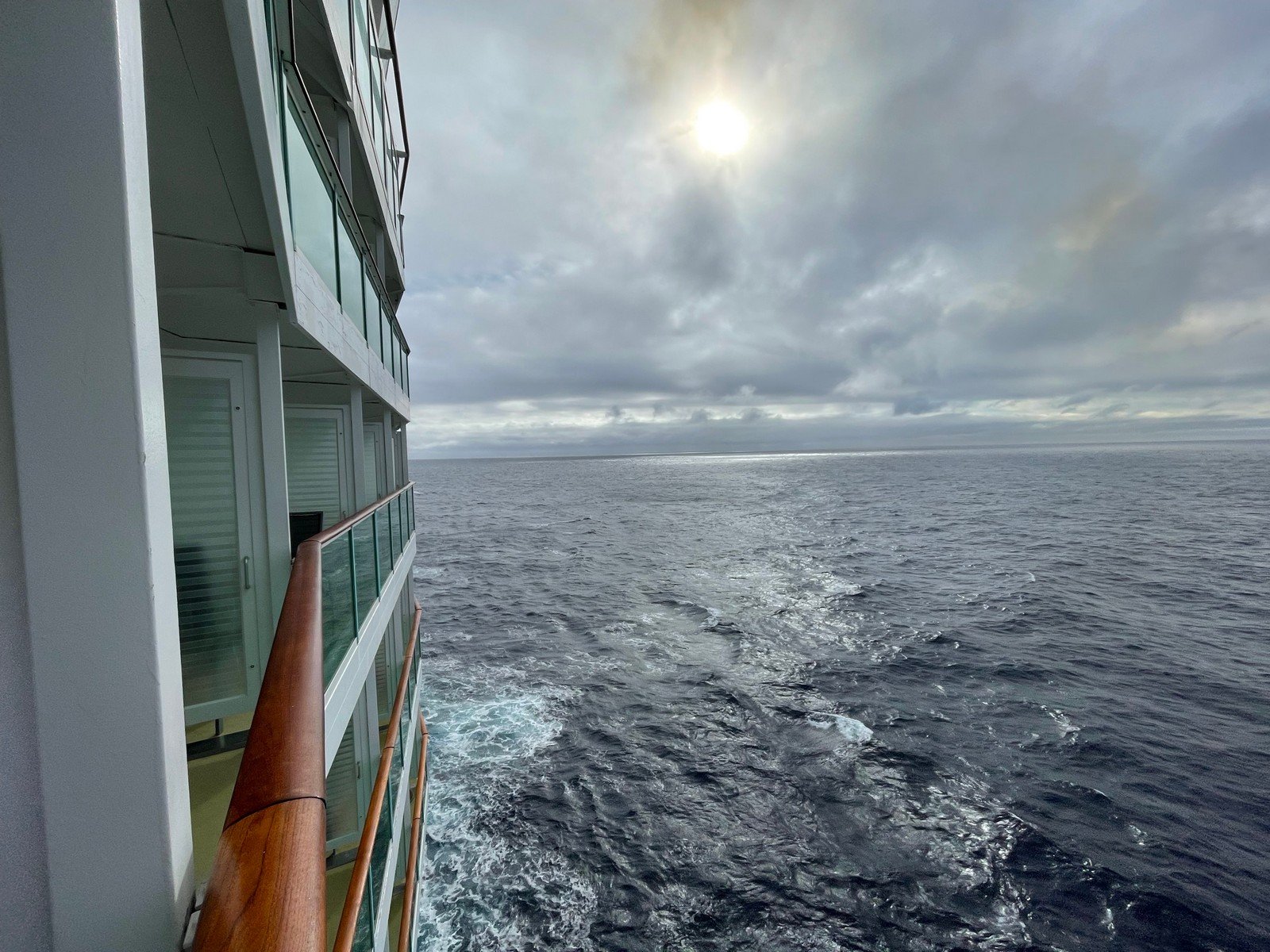 The weather today was not nearly as nice as yesterday, with cooler temperatures, clouds, and on and off rain showers.
I woke up and spent some time in the Solarium while catching up on the cruise news from yesterday.
Eventually, I met up with my family for breakfast in the Windjammer.
Mid-morning, there was an event for Top Tier Crown and Anchor members featuring the entertainment staff in the Royal Theater.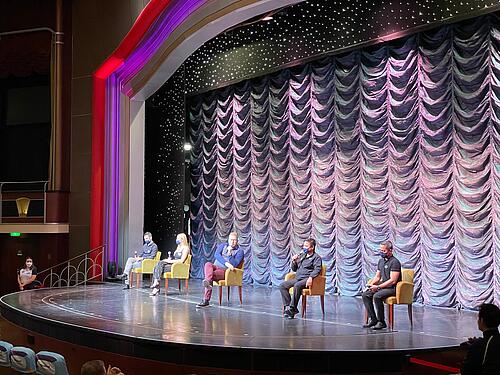 This is a Q&A type event, where the Dance and Ice Captains, along with the tech leads explain what it takes to put shows together on a cruise ship.
After I got back to my cabin, I found a casino voucher waiting on my bed, which is the first time I've gotten one of these.
When lunch rolled around, we had hoped to go to Playmakers but it was full with people actually eating there and overflow from Cafe Promenade. Instead, we went to the main dining room.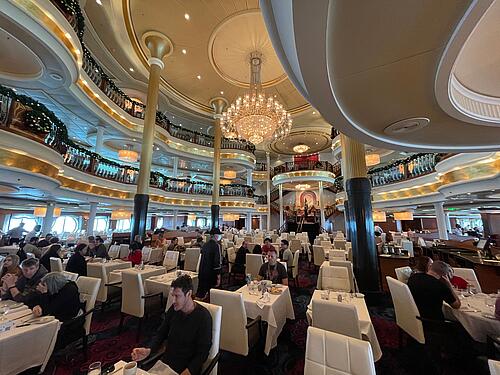 I enjoy sea day lunches in the dining room, mostly because there is a different menu and I usually find something I like.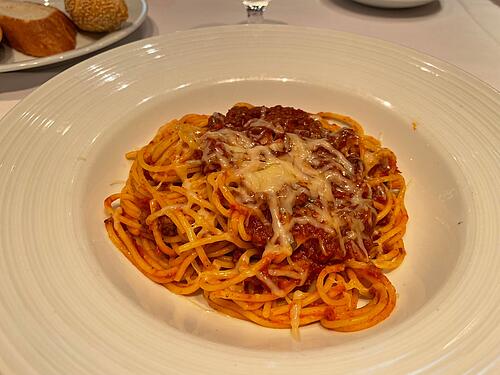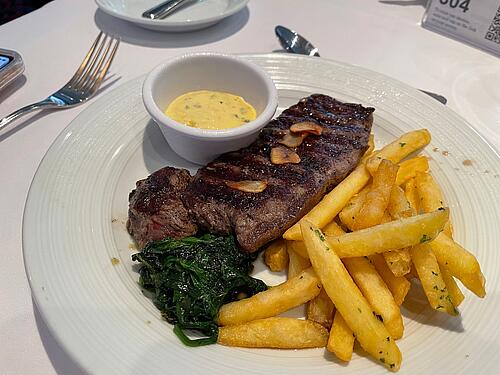 I had hoped the weather might improve, but the best we got was a few peeks of the sun before clouds returned.
Frankly, I was content to just relax in the cabin.  We grabbed Starbucks coffee and then chilled out in the room.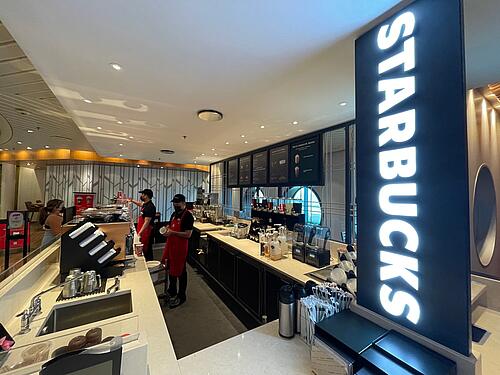 I went up to the pool deck in the afternoon just to mix things up, but it was still chilly.
Dinner was back in the main dining room, where we said goodbye to our wait staff and thanked them for a great week.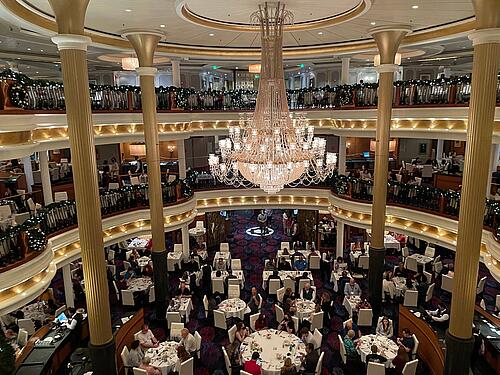 Overall, I loved this itinerary.  There is so much to see in each of the Mexican Riviera ports, that I think it's worth flying over to see it all.
Certainly the Omicron concerns were an extra layer to this cruise that even a week before I'm not sure we anticipated being an issue. 
As the cruise went on, I adopted a "que sera, sera" mentality. I took all the precautions I could, including wearing my mask many more places than I might have otherwise, such as sometimes outdoors and keeping my mask on in restaurants until I had food.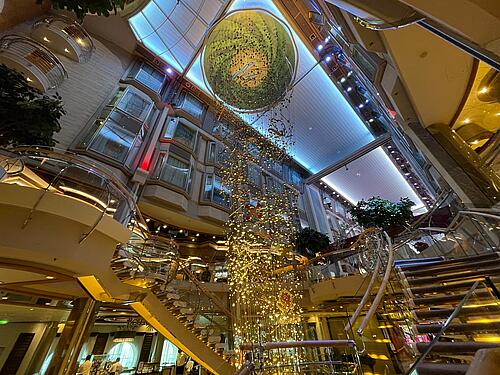 Ultimately, I wasn't going to let Covid stop me from enjoying my vacation, but I wasn't going to be too cavalier about it either. As I write this on the final morning while waiting to disembark, everyone feels fine and no common signs of Covid.
I have far more concern about going to the airport and on my flight with little to no health protocols than I did at any point in this cruise.
Many thanks to everyone for following along.  I wish everyone a very happy new year and my deepest gratitude for all of your support reading Royal Caribbean Blog.