In:
Royal Caribbean serves its guests thousands of meals and snacks across every ship on a daily basis, including a few items that may make you raise an eyebrow when you see it.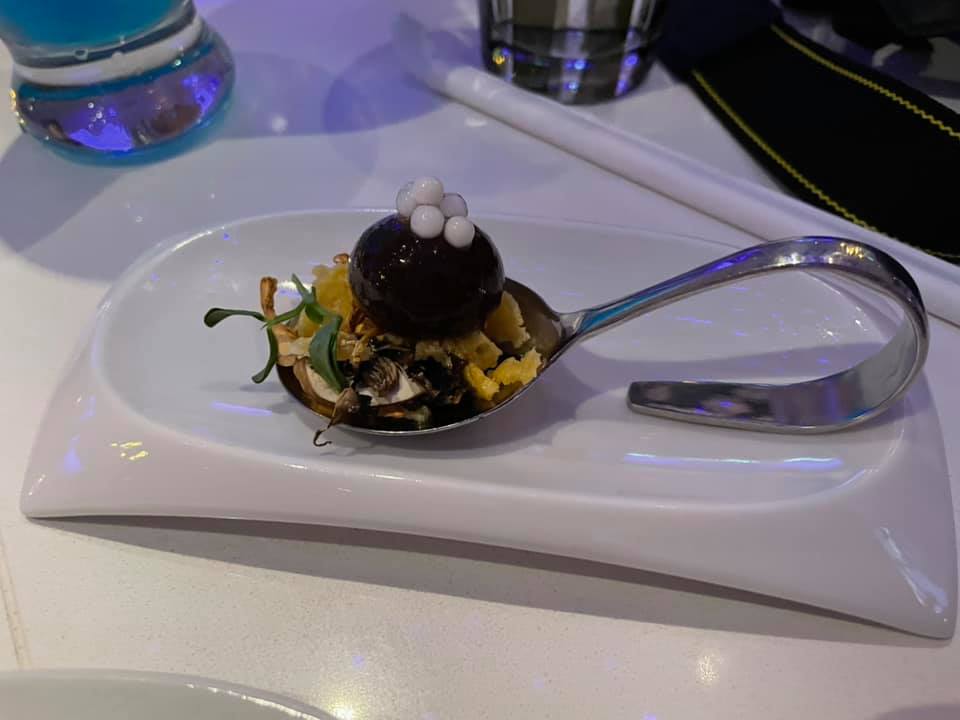 Liquid mushroom truffle risotto
Because Royal Caribbean serves an international clientele, there are going to be things on the menu that are not what you are used to. Expanding your palate is one thing that makes going on a cruise fun, but every so often there is a dish that is so different you can't help but think, "that is weird."
I try to be as open minded as possible when I go to any restaurant, but I've run across a few foods on Royal Caribbean that are just too much out of my comfort zone to give a try. I'm certain there are plenty of people who love these foods, but it seems like those foods are at best an acquired taste.
Whether you want to be an adventurous eater, or just want to gawk at what else there is, here is my list of five weird foods served on Royal Caribbean cruise ships.
Truffle & Eggs pizza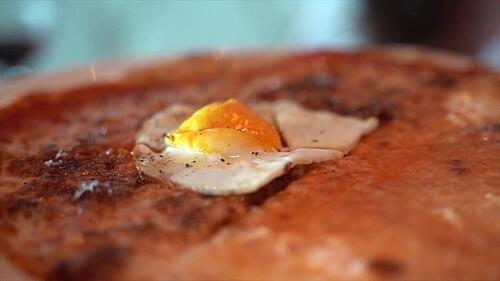 I love the new menu at Giovanni's Italian Kitchen, but the Truffle & Eggs pizza is something I thought about a lot and could never get myself to try.
This pizza has a fried egg on it, which evidently is a very common thing in Europe.
Linken D'Souza, Royal Caribbean's Global Vice President Culinary, Dining & Beverage, told me when Giovanni's launched about the decision to include a fried egg on pizza, "We've gone back to recipes traditionally seen in Europe. So, for example, it's very rare for you to see a fried egg on a pizza."
"That's actually very common in Europe. There's actually restaurants and every pizza they serve will do a fried egg on it."
I know they say, "When in Rome, do as the Romans do," but I think I'll stick to one of the other eight other amazing pizza options on the new Giovanni's menu.
Tomato water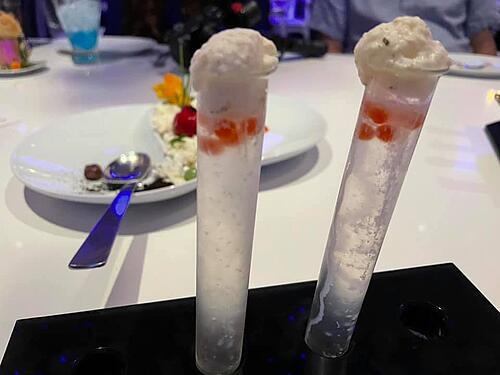 This article could have been almost entirely made up of foods from Wonderland specialty restaurant, but I decided to pick just one that stood out as the weirdest, which is the tomato water appetizer.
Let me start off by saying I love tomatoes, but the tomato water serving is just strange in its taste, serving, and texture.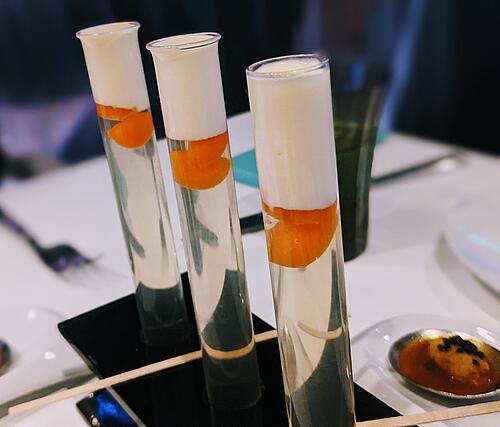 Essentially, each guest is given a test tube of the tomato water to drink as a shot. Tip your head back, close your eyes and look out stomach, because here it comes.
Besides the presentation being odd, not even an ardent tomato lover like myself really wants nothing but straight tomato essence. 
Escargot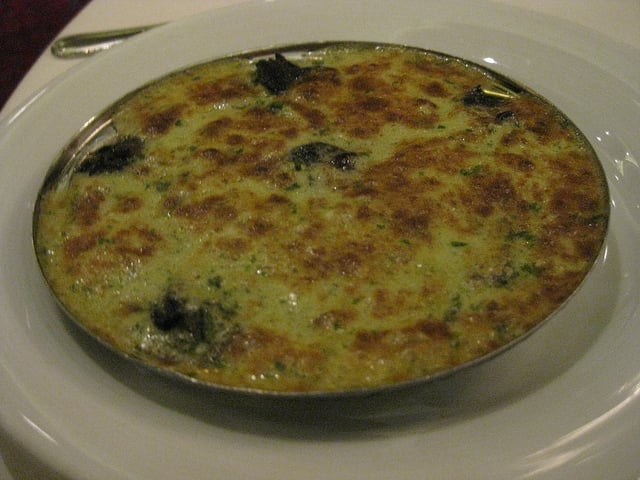 While a staple of Royal Caribbean's main dining room menu, the first time anyone sees escargot on the menu is almost certain to evoke an "eww" after hearing what it is.
Escargot is baked snails, and it is indeed a delicacy.
The menu describes the escargots bourguignonne as, "tender snails drenched in melted garlic-herb butter."
This is one weird dish that I've grown to enjoy, mostly because it's more garlic and butter than anything else. But I also try not to think too much about what I'm about to eat when I eat it.
Beetroot & Dill gravlax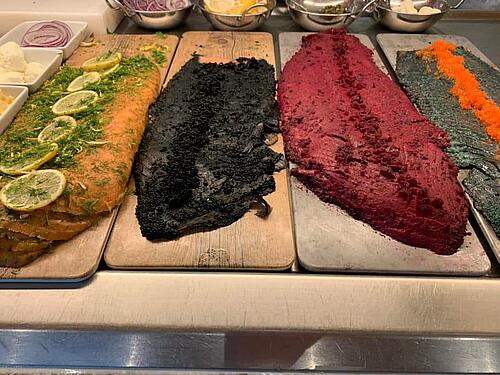 Something I only saw for the first time a month ago was variations of gravlax in the Windjammer on Odyssey of the Seas.
Gravlax or graved salmon is a Nordic dish consisting of salmon that is cured using a mix of salt and sugar, and either dill or sprucetwigs placed on top, and may occasionally be cold-smoked afterwards.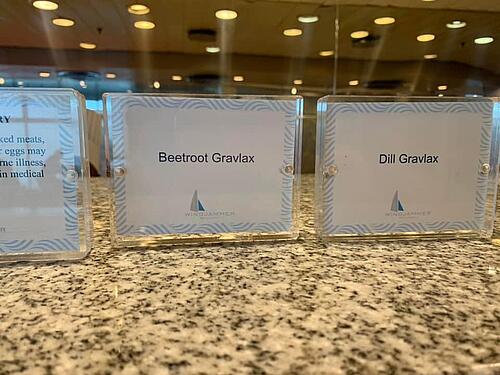 While I've seen plenty of smoked salmon in my day, the beetroot and dill gravlax made me stop and stare.
Nick Vitani posted photos in the Royal Caribbean Dining Facebook group of the gravlax that was served on Navigator of the Seas and it elicited quite a few comments.
British foods (if you're not from Britain)
We have many readers here from the United Kingdom, and while I appreciate all of your support, there are some weird British food in the Windjammer I have always shaken my head at as I walk by for years.
Royal Caribbean will offer traditional British foods in the Windjammer, such as bangers and mash or Yorkshire pudding. You see these foods on European itineraries, but they also show up on North American sailings as well.
I am the first to admit it's only weird because I'm not British (and even as an American, grits are equally weird), but I have yet to find the motivation to try "English Bacon" or "English Bangers".