In:
Next up in our Mexican Riviera cruise is a visit to Mazatlan. Unlike Cabo San Lucas yesterday, we have a full day here.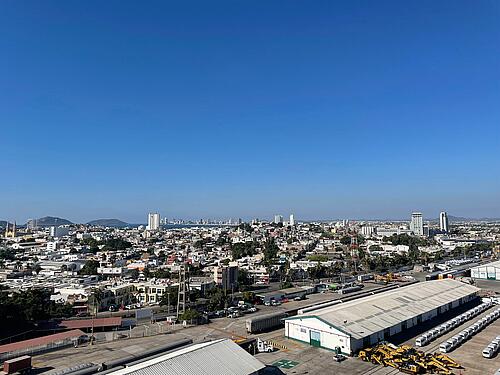 We woke up to the ship already docked and cleared for passengers to disembark. Our tour didn't begin until a little later in the morning, so we got everyone up and ready for breakfast.
After the usual family morning routine of wake up, get dressed, wake up again, wait, wake up one more time, and then up to the Windjammer for breakfast, we disembarked the ship.
The ship docks in a shipping port, so there's nothing but shipping containers to see.  Passengers take a very short tram ride to the other side of the port facility, where there is a typical shopping area to walk through before being able to exit the port.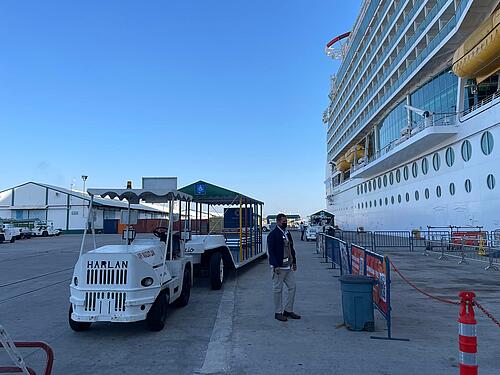 We did a little bit of window shopping before it was time to meet our tour.
We booked an ATV tour through MazatlanTours.org. Royal Caribbean had very few tours here, so we booked on our own.
The tour guide met us in the port area parking lot and after waiting for one other group, took us on an open air truck ride to the ATV spot.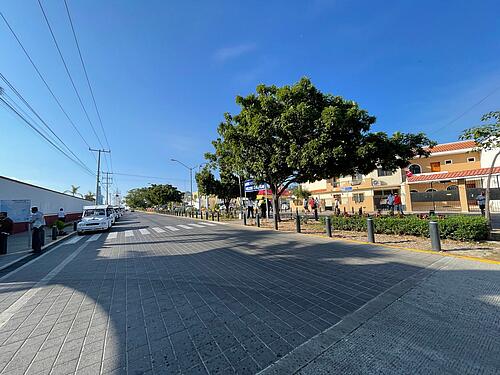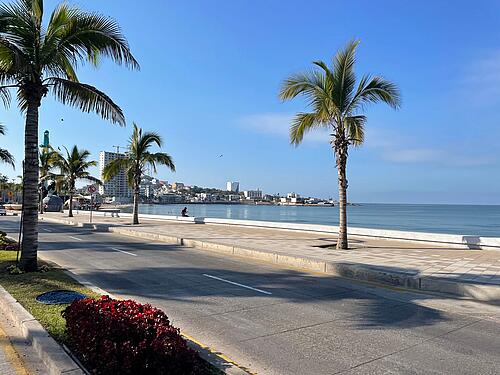 Navigator docks in "old Mazatlan", and the ride to "new Mazatlan" is about 15-20 minutes.  There is a stark contrast between the two areas, with the ATV location right in the heart of shopping, dining, and things to do. 
We had booked a private ATV tour for the four of us in a 4-seater ATV. Things did not get off to a great start, as the guy working there had to check in everyone that was arriving, as well as set everyone up in their vehicle. Eventually other help arrived, but it was slow going.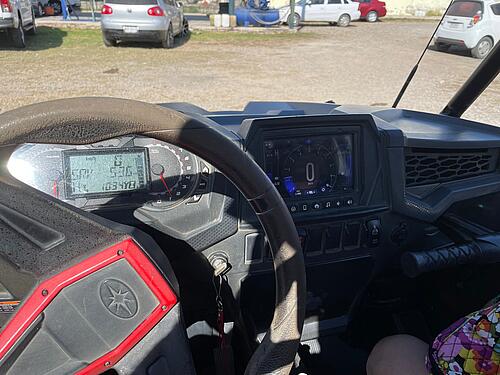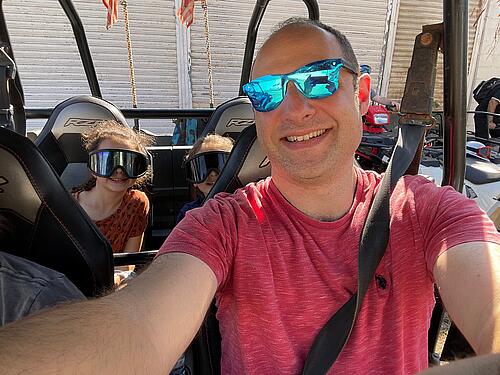 Compounding the problem was they didn't know we had a private tour. After realizing the issue, they quickly took one of the guide's out (I think he was going to stay at the shop) and he was our guide.
We got going at this point, and took a ride through Mazatlan to the countryside, where we found off-road trails.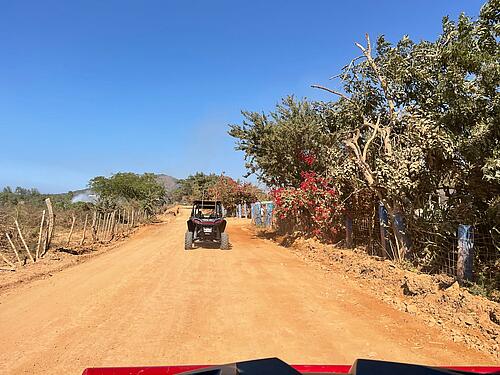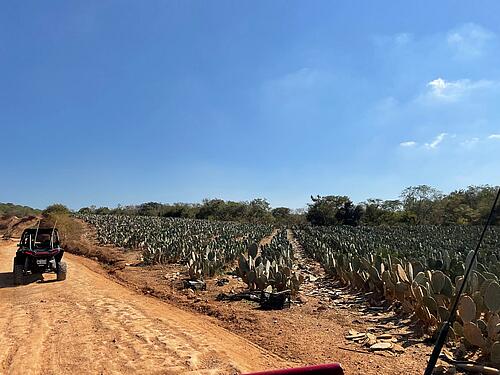 The trails took us through cactus fields, up and down steep "jungle" hills, and eventually to the ocean.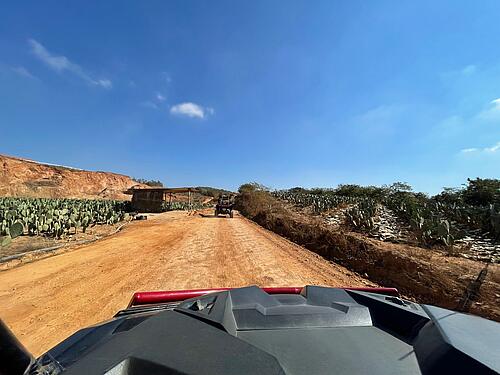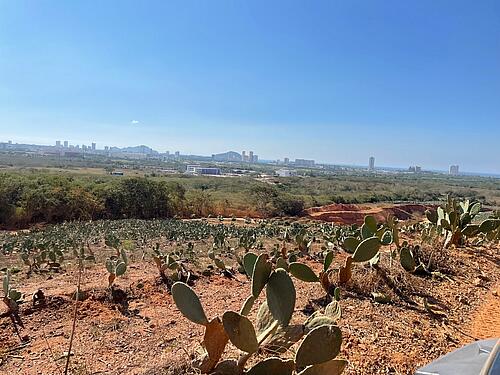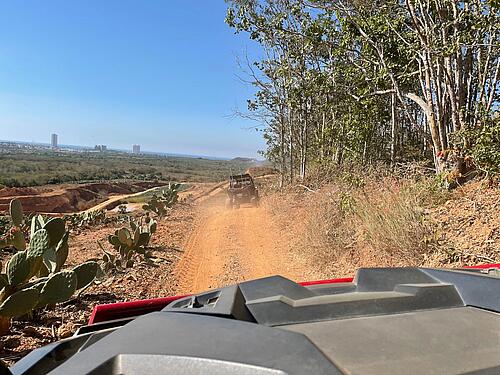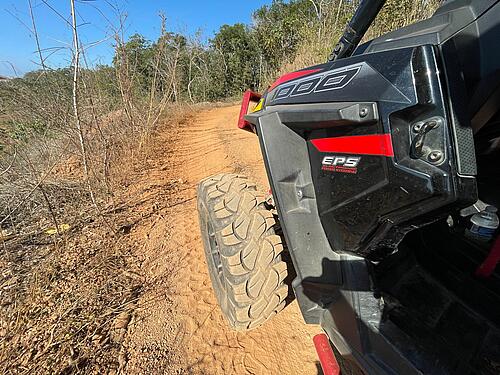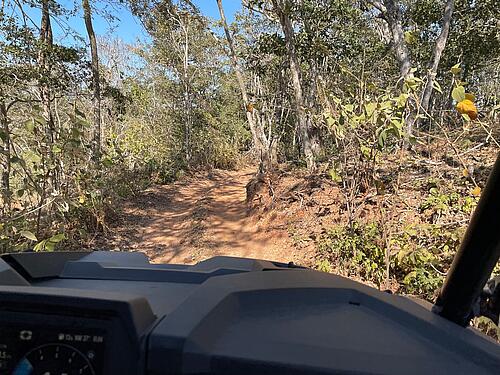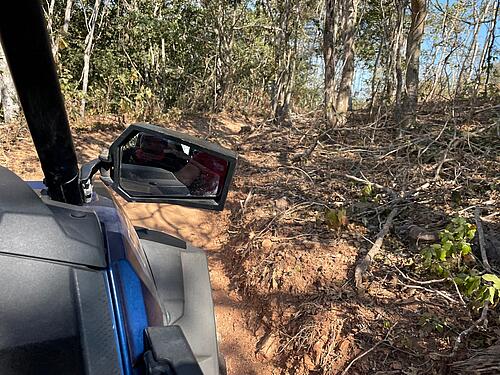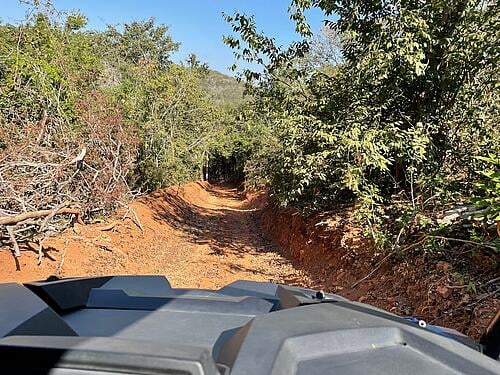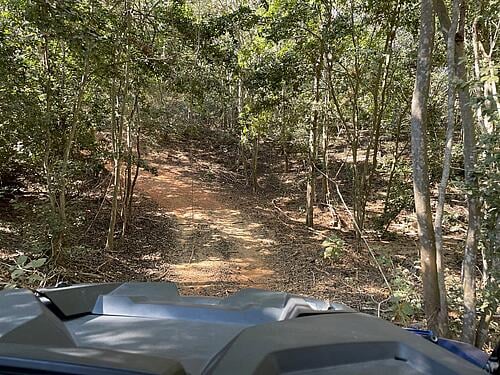 Unfortunately halfway through, our vehicle stopped working.  The guide looked it over, tried a few things, but it would not start back up.  He called in the problem, and we switched to his vehicle while he took a scooter to finish the tour.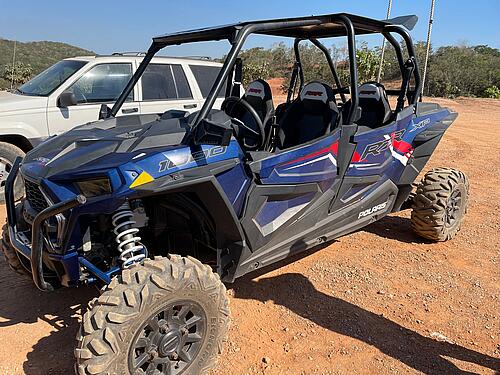 We made three (scheduled) stops: at the top of a mountain overlook, at a horse farm for the kids to ride a horse, and at a scenic beach stop.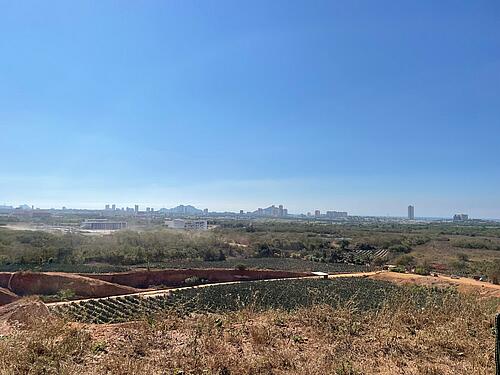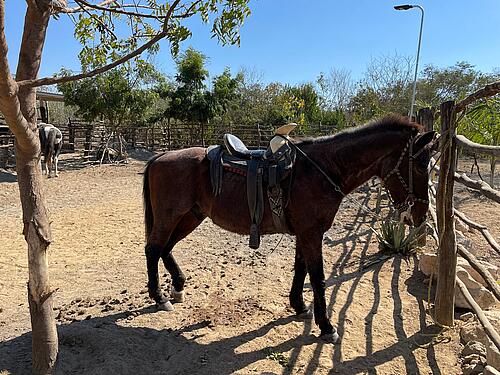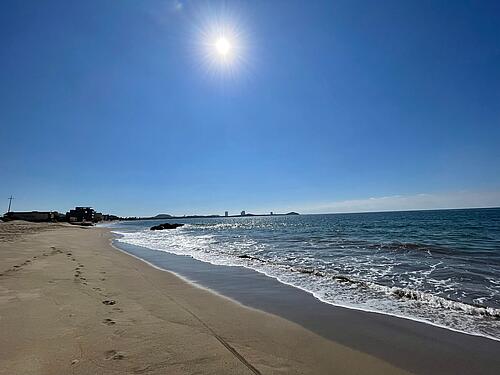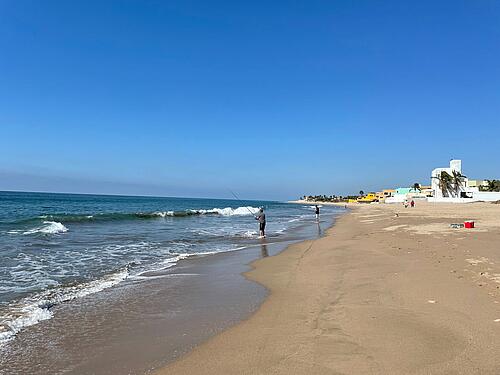 Overall, I enjoyed the tour, and the kids liked our pit stops more than the ride itself. There wasn't any narration or anything, just an opportunity to drive ATVs and see some of Mazatlan.
After the tour was over, we were ready to eat lunch and I wanted something more authentic than El Loco Fresh. We walked down the main road and found an outdoor restaurant serving tacos, quesadillas, burritos, fish and more.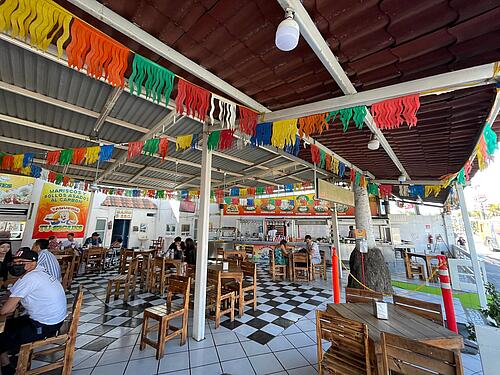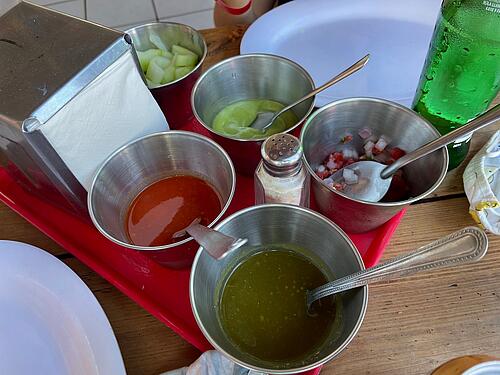 Everything was prepared on the spot, and it tasted great. Twenty dollars for 5 quesadillas, 3 tacos, a beer, and a few sodas.
We hailed a taxi, which resembles the Hanna-Barbera Speed Buggy animated series vehicle.
On the drive back, our taxi driver pointed out a few sights, including cliff divers.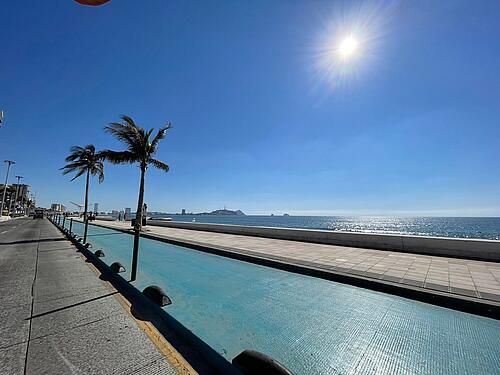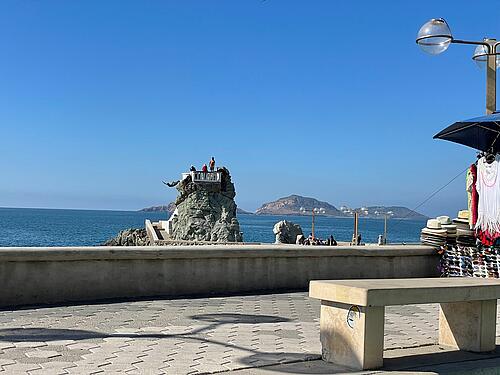 We got back on Navigator of the Seas and decided to put on bathing suits and take the kids down the water slides.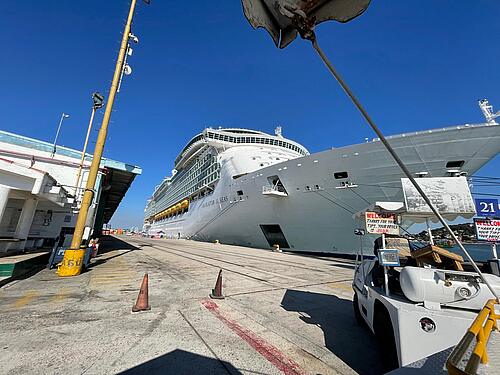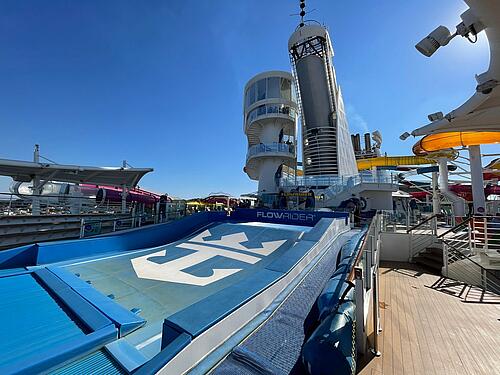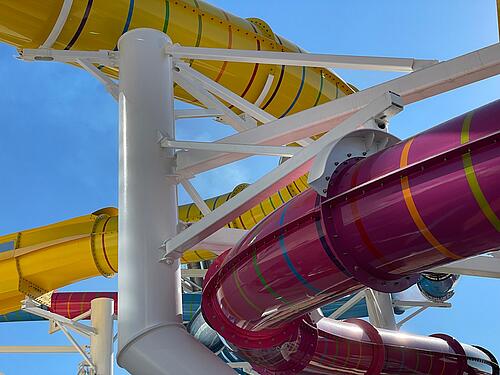 Navigator of the Seas has two water slides you wont find on any other Royal Caribbean ship: a mat racer slide and a water coaster slide.
My kids liked both slides, but preferred the water coaster.
Back in the room, we took showers and got ready for dinner.
Dinner brought us back to the main dining room.
After dinner, we dropped the kids off at Adventure Ocean and then went to the casino where once again, the Blackjack gods did not smile upon me. I've never seen so many hands where I have 12 and the dealer has a face card showing.
I stopped by the Bamboo Room for a drink before taking a walk outside. The evening weather is so comfortable out, with low humidity and a warm breeze.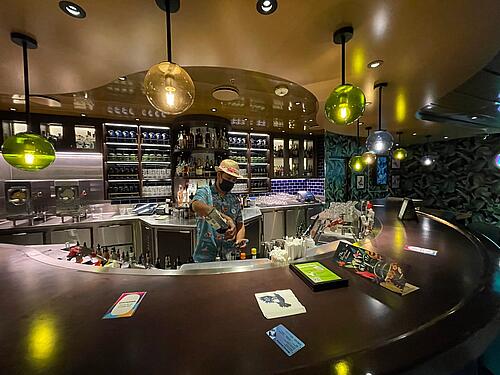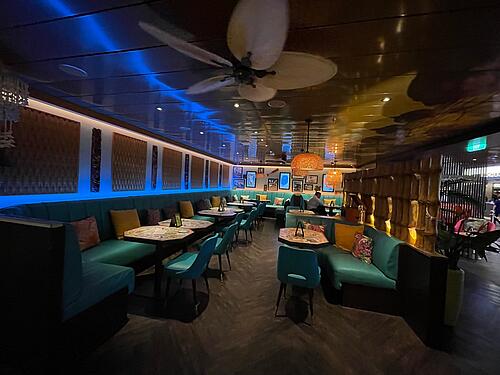 We weren't sure what to do next, so we went back to the cabin to do something different: binge a few episodes of Hawkeye. To my surprise, the ship's internet was able to handle the stream without an issue.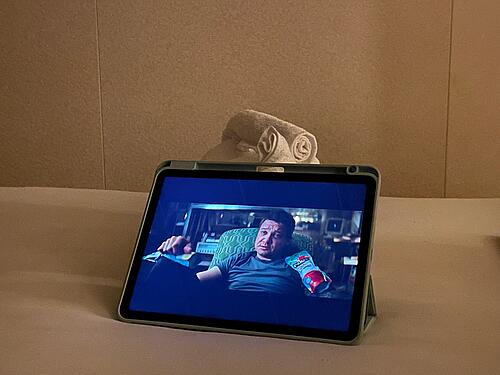 To round out our evening, we headed back to the pub for a few drinks and music.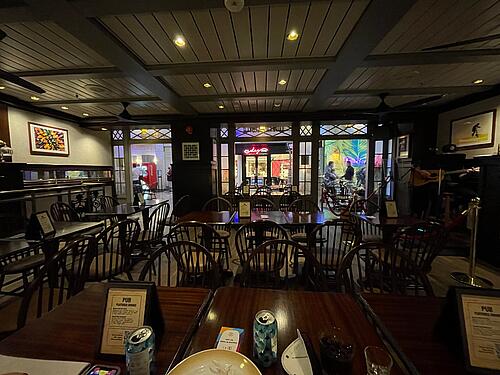 Tomorrow we will be in Puerto Vallarta.
Stray Observations
I'm not the bah humbug type, but the non-stop Christmas music everywhere on the ship is starting to reach a point where I'm getting sick of it. 
I did a speed test of the ship's wifi and as I said earlier, it performs quite well.
Our dining room waiters gave us a belated Christmas card they make every year for the people at their table. It's incredible!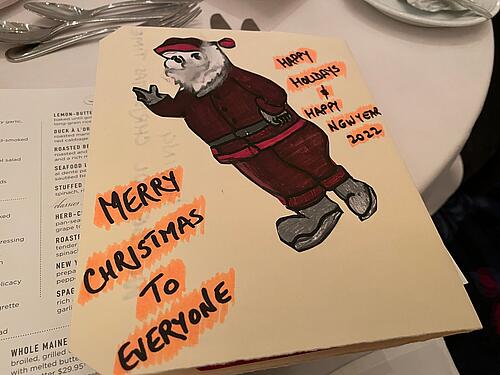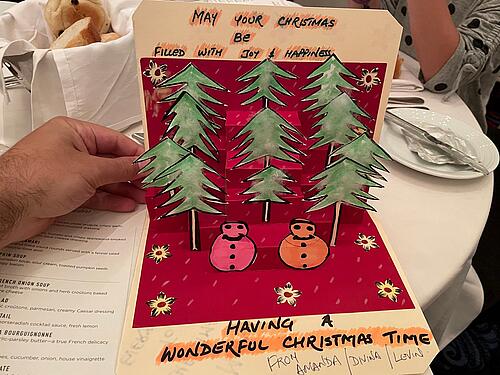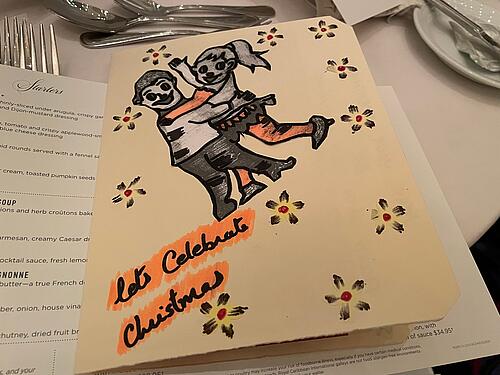 NextCruise has not been staffed/open at all this cruise (or at least, never staffed/open when I've been near).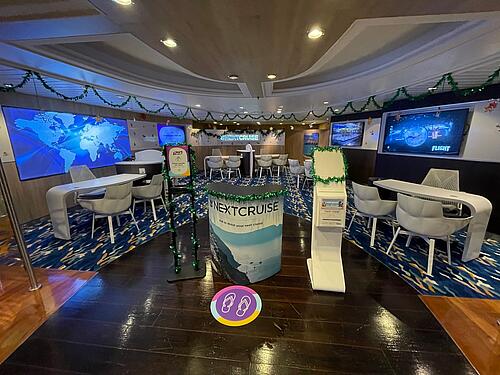 In the Captain's daily announcement, he commended guests for the very good adherence to the mask protocol onboard. Halfway through the cruise, I have seen nearly every guest following the rules about mask wearing, even wearing masks outdoors in large quantities. It's good to see passengers who understand not only is it the cruise line rules, but the importance for everyone's health.