Navigator of the Seas Live Blog - Day 4 - San Juan
In:
Today we visit our second port of call, San Juan, Puerto Rico.
If memory serves me correctly, we were drawn to this itinerary because of the San Juan stop.  We love Old San Juan for its amazing culture, history and food.  
We let the kids dictate what time we woke up today, which meant the 1 year old was up at dawn and the 5 year old wanted to sleep until noon.
We managed to get everyone out the door by 8am for a breakfast in the Windjammer.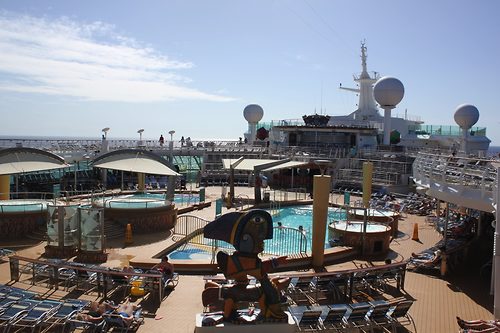 Today was kind of a mashup of sea day and port day.  We were not due to dock in San Juan until 2pm, so the morning was effectively a sea day.
After breakfast, we went to the Nursery for a parent and child activity, where kids can play with all sorts of instruments.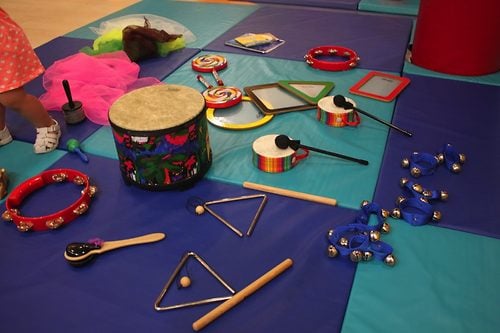 They had maracas, drums, triangles and lots of other instruments that the kids could "play" to their hearts content.
It was 45 minutes and a great way for kids and parents to do something together and something just for the youngest children.
By about 10am, we were all feeling the effects of getting woken up at dawn, so headed back for a nap.  The theme to this cruise is napping is the best vacation ever.
We awoke at 11:30 to see we were entering San Juan harbor, signigicantly earlier than we were planning.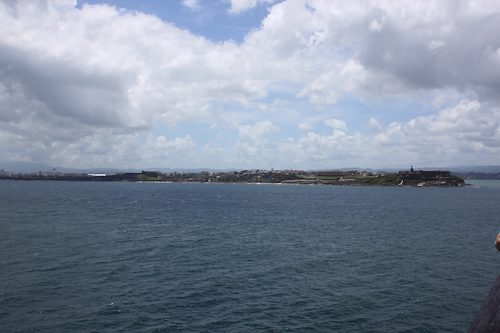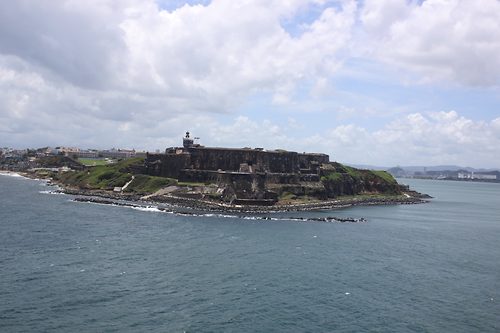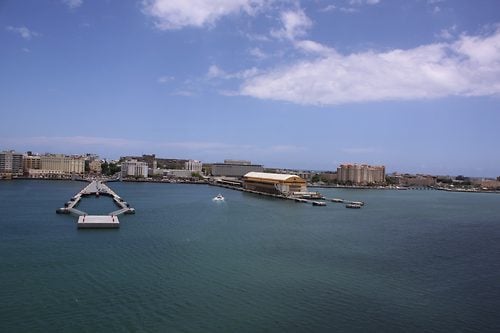 The Captain informed us that there was a medical emergency, and so the ship got to San Juan much sooner.  They took care of the guest and by about 12:30pm, we were cleared.
Ordinarily this would be great news to get an extra hour and a half in port, but we were dependent on Adventure Ocean and the Nursery being open, and they were still on track to open at 2pm.
We took it easy onboard until both facilities opened up, dropped both children off and then were on our way.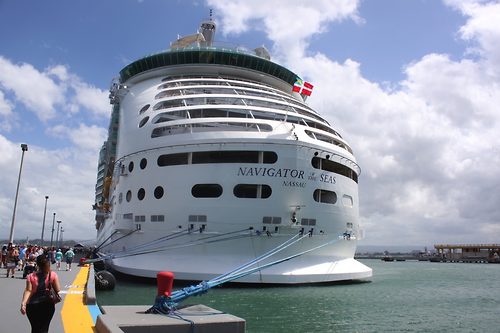 My wife and I had a simple plan for Old San Juan: there was no plan.  We would just explore the city and see where it took us.
The most sensible strategy for walking Old San Juan is to head to the forts first, which are at the top of the hill that San Juan is built on, and then work your way down.
We began at Fort San Cristobal, because my wife had never been there.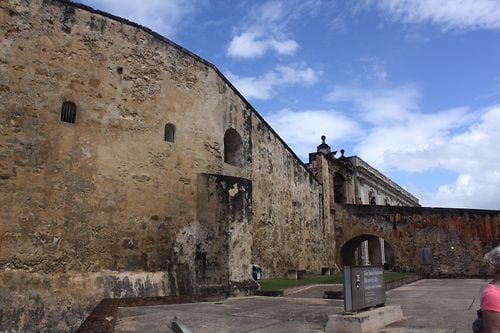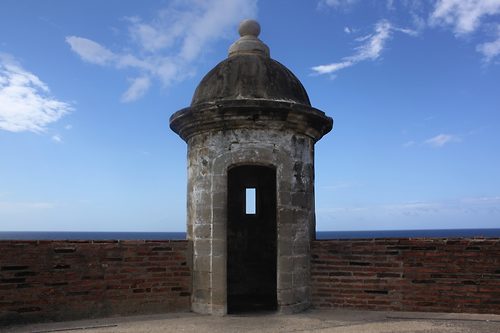 Admission to the fort is $5 and admission to one fort gets you admission to both forts for that day.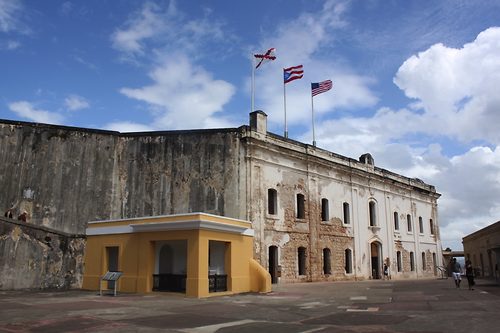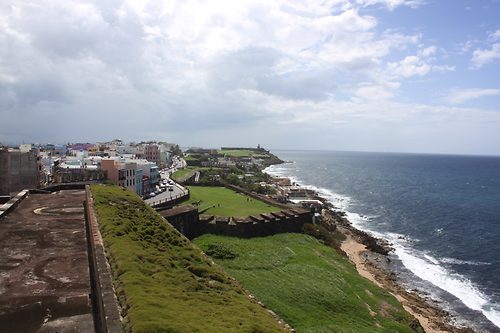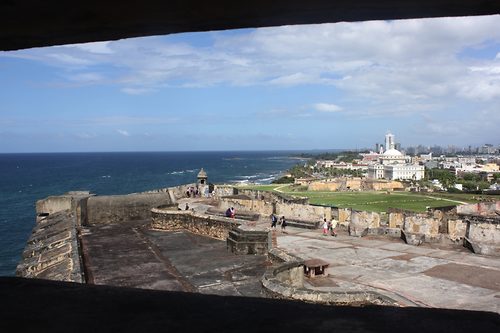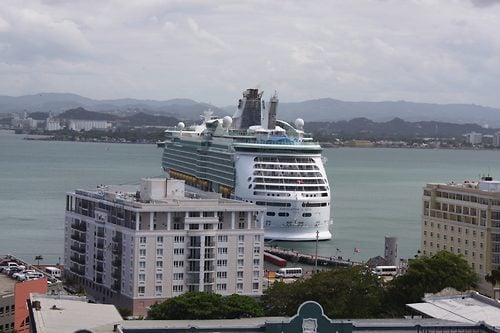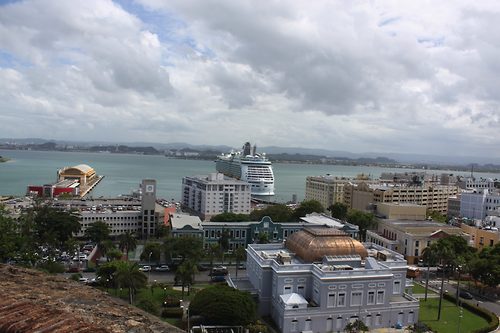 Both forts are impressive in their architecture, history and views.  Even if you do not care about the history at all, the views you get of the city from these forts is quite impressive.
After exiting the fort, we wandered the streets and stopped here and there to see art, window shop or grab a drink.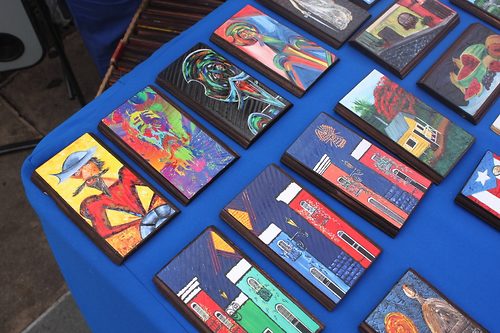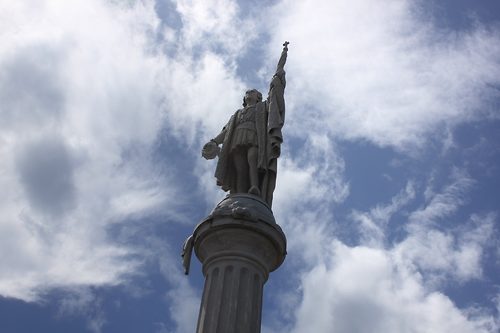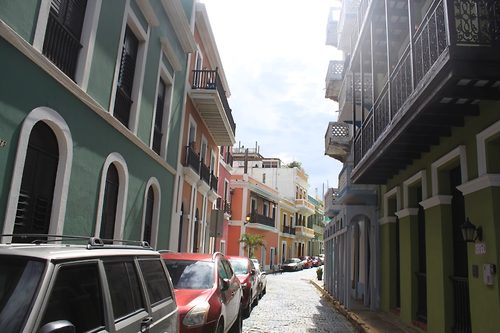 The weather was hot and humid, but not oppresively so.  Had this been a few more months from now, it might have been awful but today was just hot.  Luckily, there clouds and a decent breeze, so that helped.
Nonetheless, we took opportunities to stop, sit down and sip on something tasty.
We ran across Las Palmas restaurant and had their mojito and pina colada, both of which were excellent.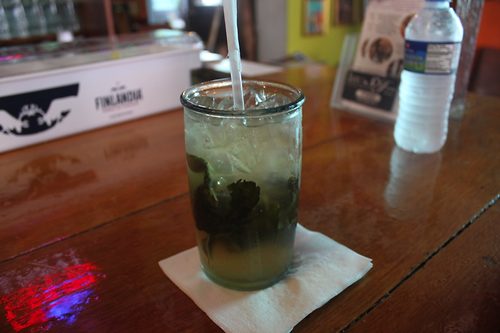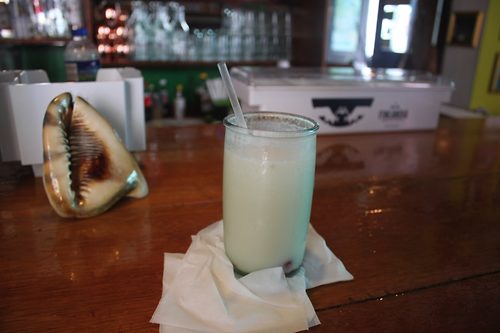 You forget what the real thing tastes like after having so many mixes.
In short, we did a lot of walking and just meandered.  For us, this is what makes Old San Juan fun and it is great to see the city on foot.  It is a gorgeous as it is hilly!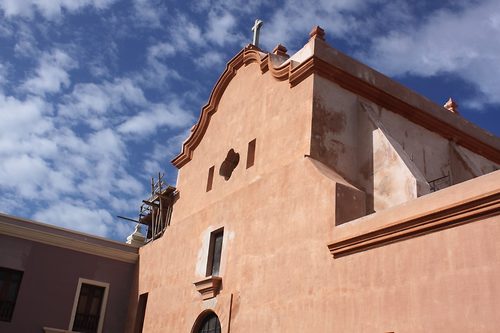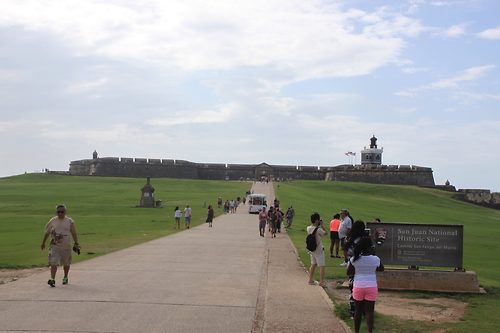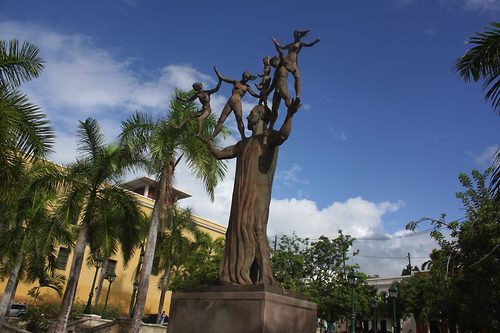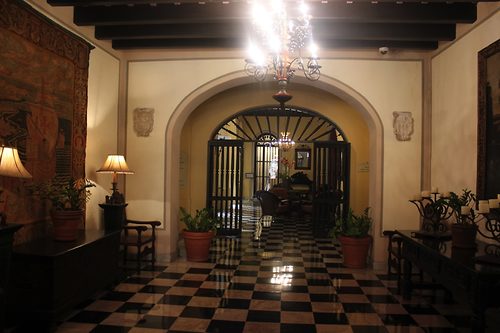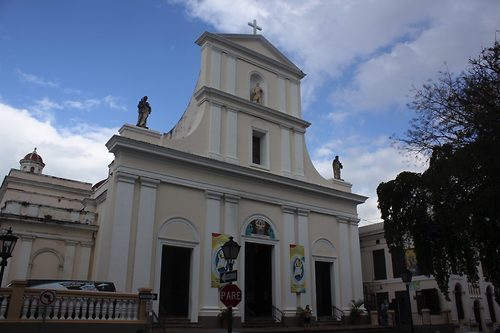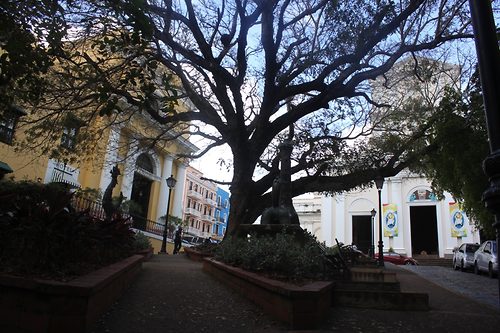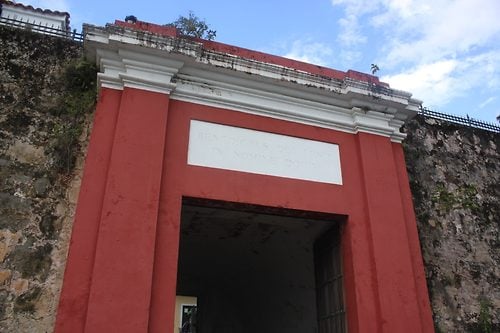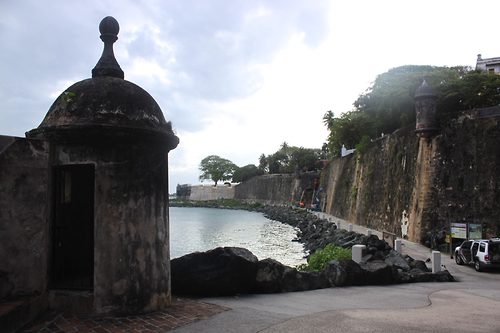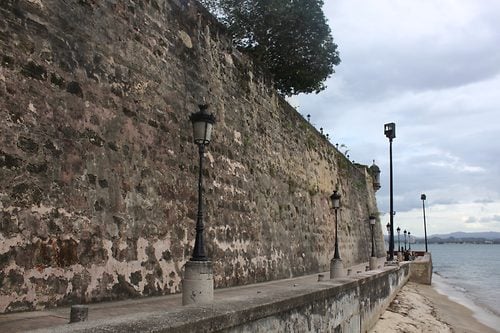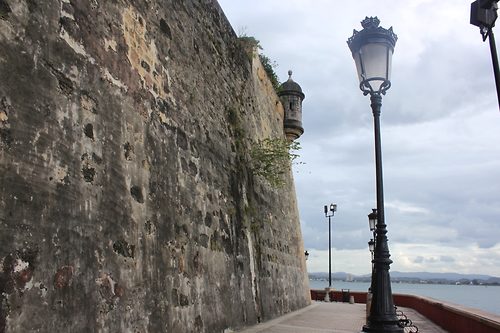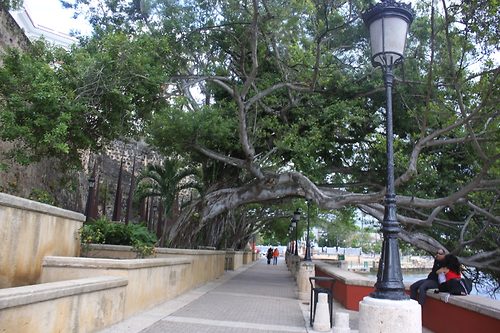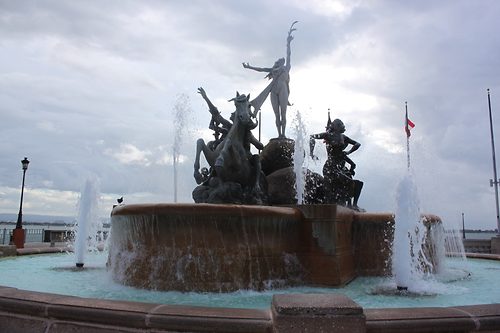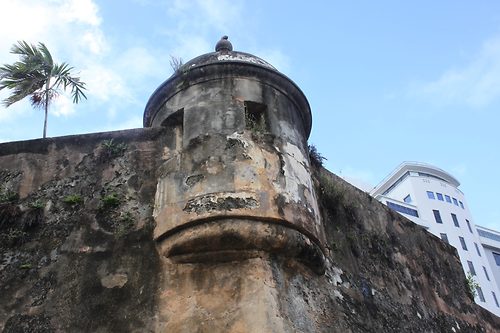 For dinner, we ended up in El Jibarito because the reviews were too good to pass up.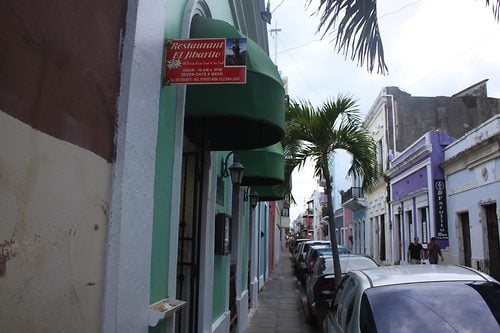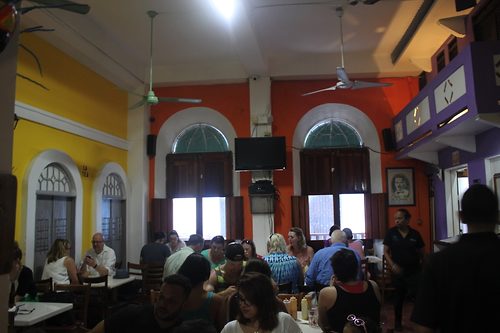 Naturally, I opted for the mofongo and chicken in garlic sauce.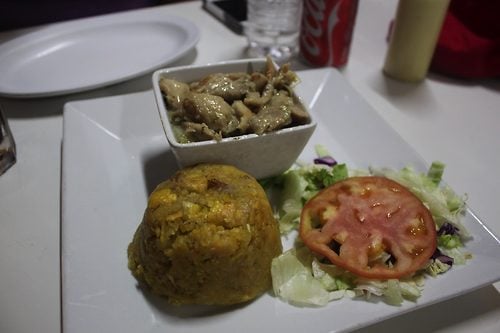 I love mofongo, which is the national dish of Puerto Rico, and is essentially mashed plantains.  It tastes really good.
We made one last walk up to El Morro to see the sunset, which was quite lovely, despite the clouds.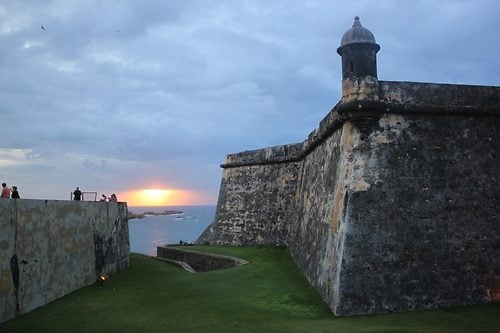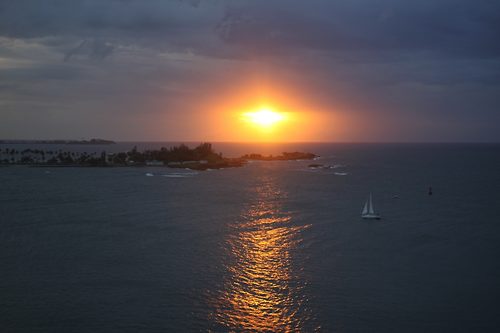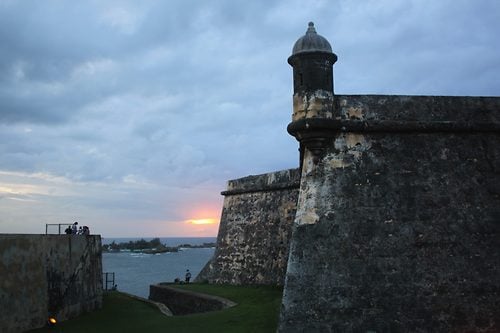 Next it was off to 3 convenience stores in search of swim diapers (neither Walgreens or a local market carry them, but CVS had it) and then it was back onboard.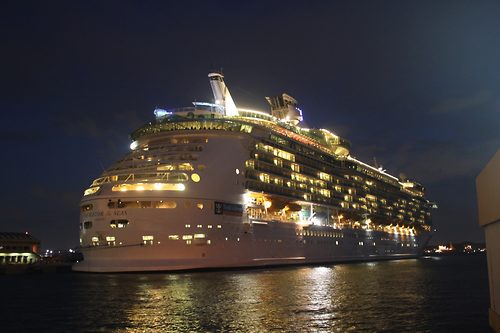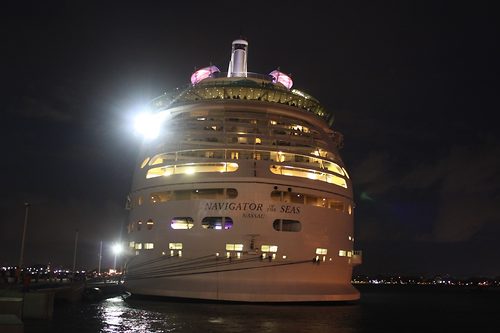 Since we had eaten dinner on shore, we skipped dinner on the ship and enjoyed sailaway from the helipad.
Tomorrow, we are headed to St. Kitts, which will be our first time ever there.
Stray Observations
According to my iPhone, I logged 17k steps today.  Evidently San Juan is great for walking off those drinks.
I admit, it felt really good to have a cell connection and high speed internet once again.  
There is a complimentary shuttle from the port area to El Morro and another complimentary shuttle that brings you from the entrance of El Morro all the way to actual fort. Your feet will thank you for being able to use them.
The Captain indicated many taxis were on strike today because they were protesting Uber coming to the island. 
I love visiting ports, but I would love to have a sea day tomorrow just to get a break from the excursions.  Four port days in a row is tough!
There was not as much street food as I was expecting, unfortunately.  I made up for it in drinks and mofongo!
The nursery also offers everyday a self-play option in Optix, where parents can go anytime 9am-5pm to play with toys. We liked doing this on Allure of the Seas, and will be using this more going forward.
I joked that San Juan must mean, "land of many hills and equally as many cats"
Live Blog Index