In:
We are in St. Maarten today, and it is our last port to visit on this cruise!
Navigator of the Seas arrived in port right on time and we were across the dock from Freedom of the Seas.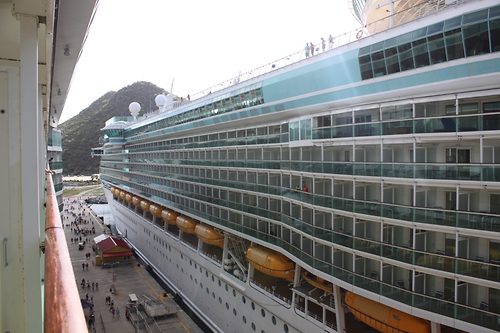 Independence of the Seas and a Carnival ship were also in port with us today.  This was the only day where we had any other ships in port with us, which is kind of odd.
We got ourselves ready and gave the kids just a banana and some milk to start with because we wanted to have breakfast/brunch on the island.
We disembarked and walked through the port area to find our driver.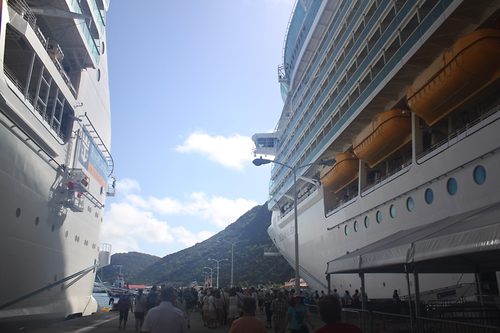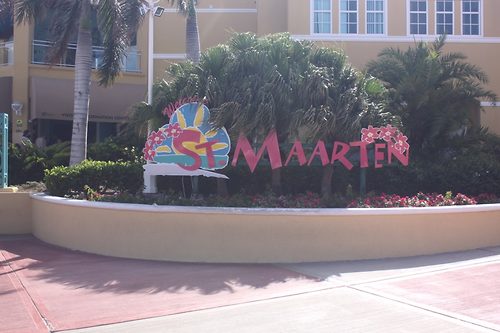 We made a pit stop for sunglasses, because the youngest broke my wife's sunglasses the other day.  Sadly, we had to find the first souvenir shop we could find and pay the $15 asking price for them.  C'est la vie, I suppose.
We had made arrangements with a driver named Leo Brown prior to our cruise to drive us around for the day.
Leo is someone we met many cruises ago and have used every single time in St. Maarten, because he is knowledgable, well-versed on what is available to see/do/eat/experience on the island and very reasonably priced.
We met Leo at the entrance to the port and we were off.
We made a quick pit stop at a supermarket on the Dutch side to pick some cheese and drinks.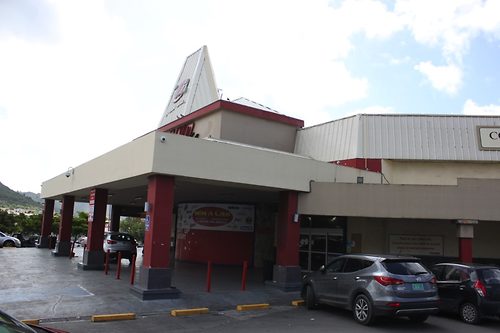 We then headed to the French side of the island and to Marigot, to have some breakfast.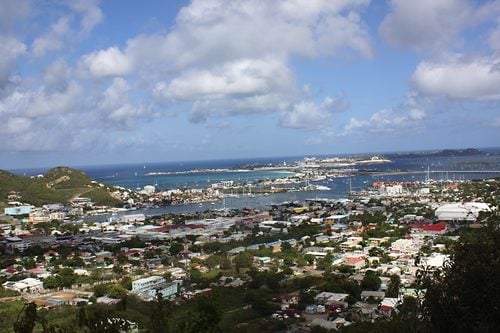 Leo brought us to this wonderful French bakery, where they had amazing freshly baked baguettes, croissants and other pastries.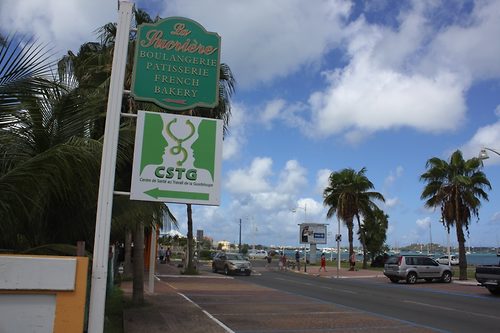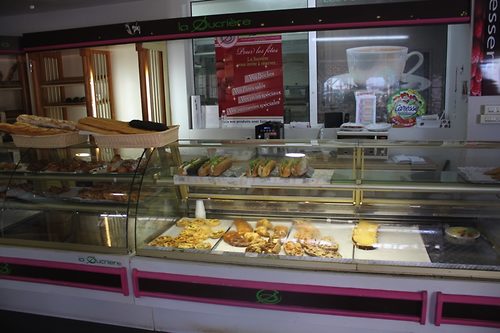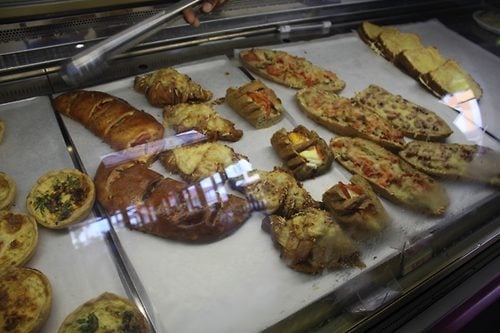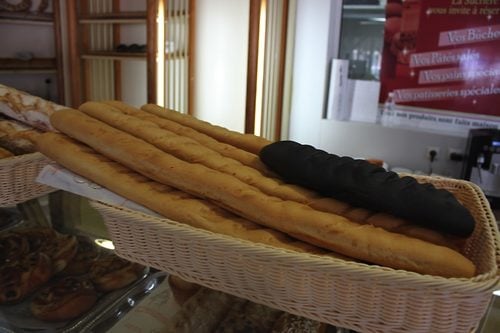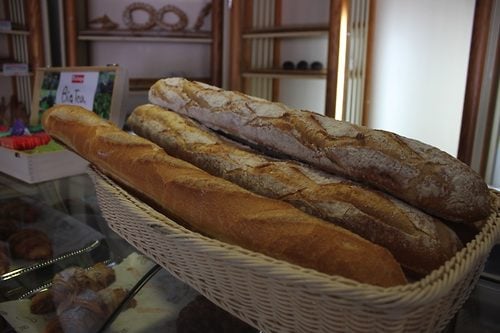 We ate it with the cheese we picked up earlier in the outdoor seating area, close to the ocean. Magnifique!
We walked around Marigot a little bit, and stumbled on an outdoor market, where we perused the various items for sale and got the girls some ice cream to cool down.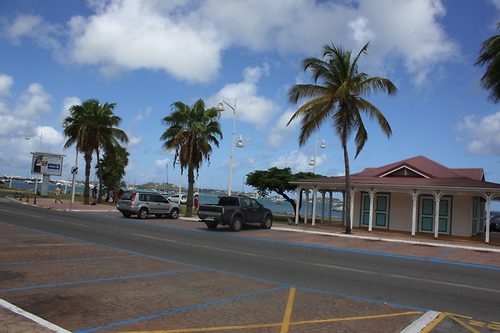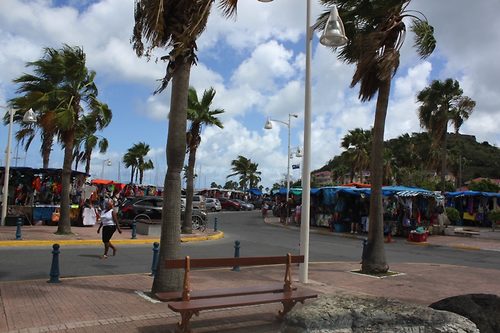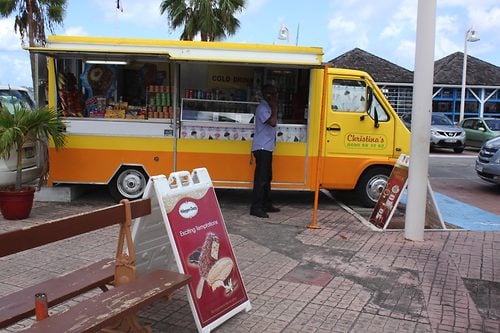 Next, it was back in the car to head to the beach.
We made a pit stop at Friars Bay to see the beach there.  It looked lovely, but we wanted a beach that was a better fit for the kids.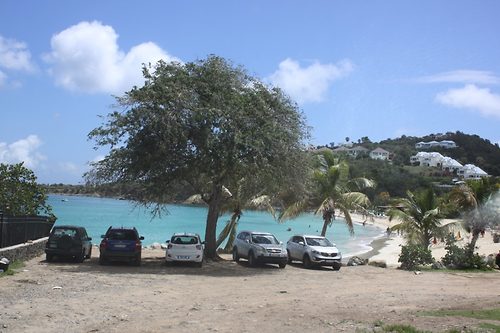 We drove to Le Galion beach, which is a beach that is a protected cove, which means there are no waves.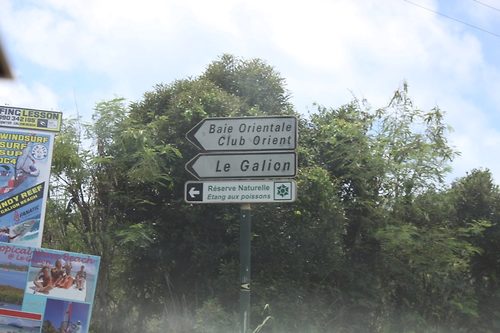 The beach is beautiful, and you can get a beach chair and umbrella for 5 euros each.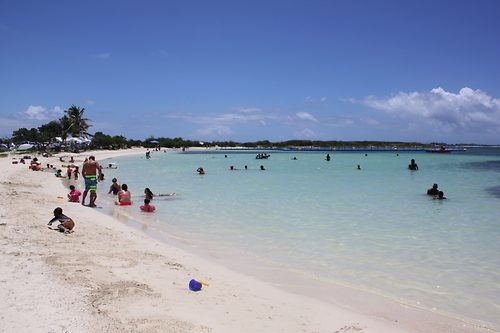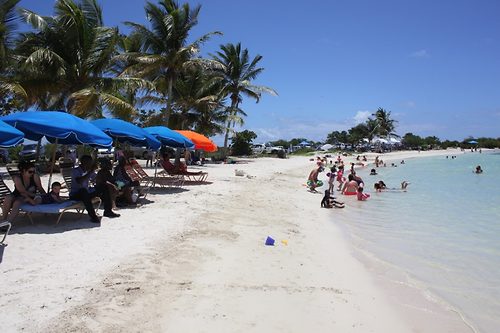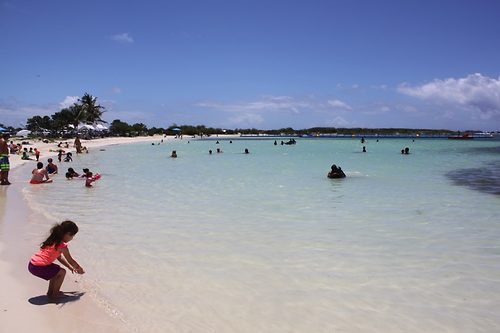 The reason we go to Le Galion is because the ocean is so calm here, the kids can run in and out of the ocean without concern of a wave knocking them down.  It is also super shallow for a long time, so our 5 year old can wade deeper than usual.
It was a great time playing, but the kids started to get tired so we packed into the car.
Our plan was to grab something to eat before going back to the ship, but the kids fell asleep in the car, so we just had Leo take the long way back to the ship to let them nap a little.
We bid adieu to Leo and thanked him for his services once returning to the port. It was then back on the ship for Sorrentos Pizza and showers.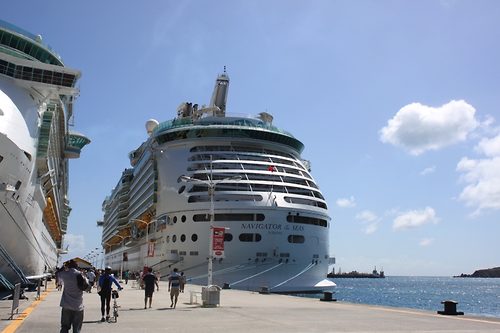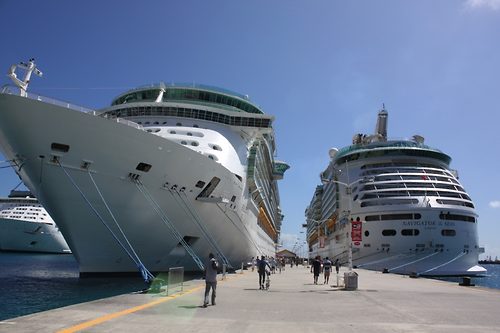 Back on Navigator of the Seas, I was very hungry and decided to not only have something to eat, but enjoy a classic Royal Caribbean dish.
I ordered from room service the honey stung chicken. It may be gone from embarkation day lunch menu at the Windjammer, but its legacy lives on in your staterooms (20-45 minute waits at a time).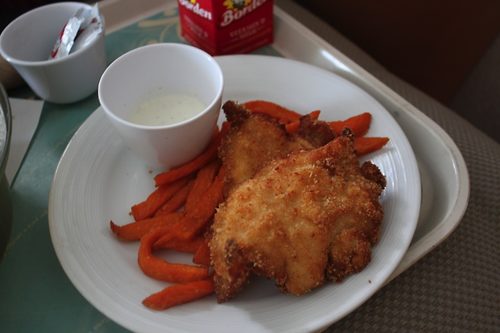 After showering and getting dressed, I took my oldest daughter for ice skating in Studio B.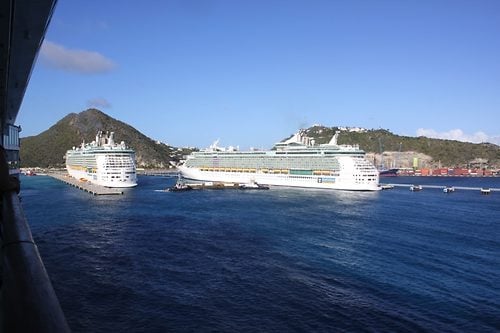 It was her first time skating and I am not sure she really loved it, but she did not fall once (thanks to a death grip on my hand).
We dropped both children off at Adventure Ocean and then made our way to deck 4 for an all-time favorite.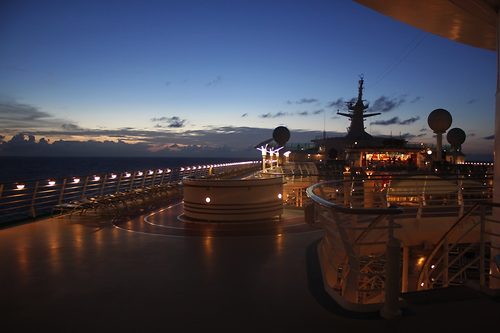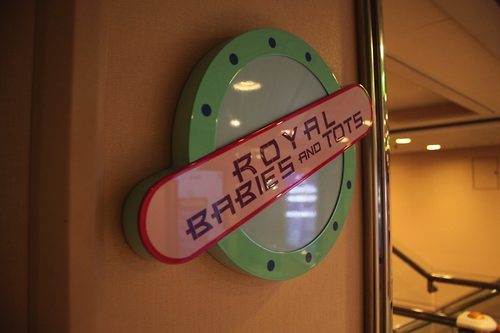 For our pre-dinner drinks, we grabbed a drink at R-Bar.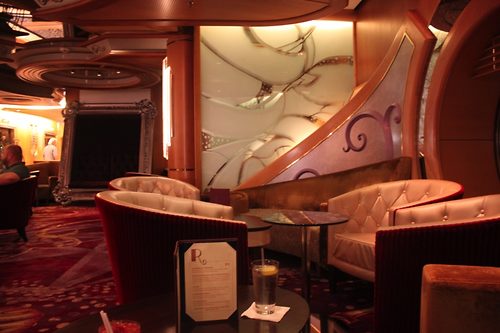 Seeing as it was Cinco de Mayo, we had made reservations at Sabor Modern Mexican.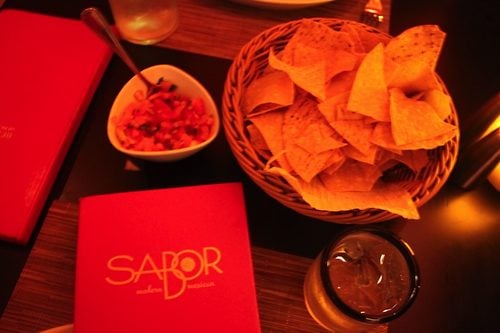 My wife made reservations online months ago and for good reason, considering the place was packed.
We have enjoyed Sabor on every Royal Caribbean ship it had been offered and have loved it.  Amazing food, highlighted by even better guacamole.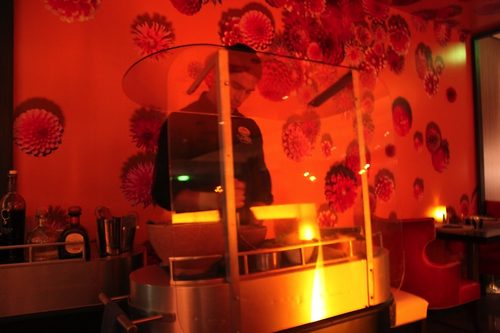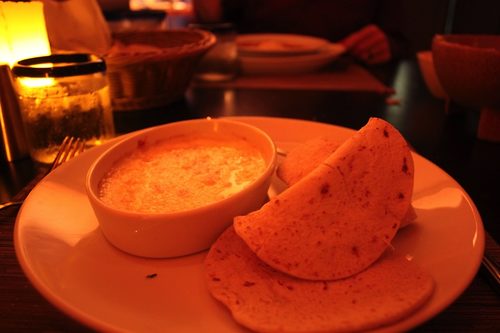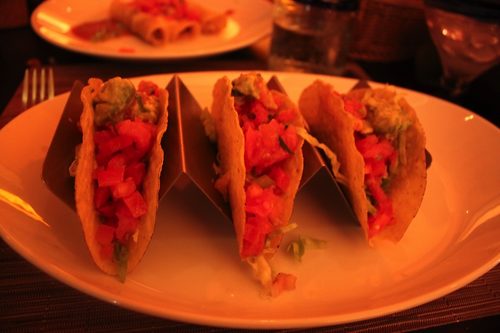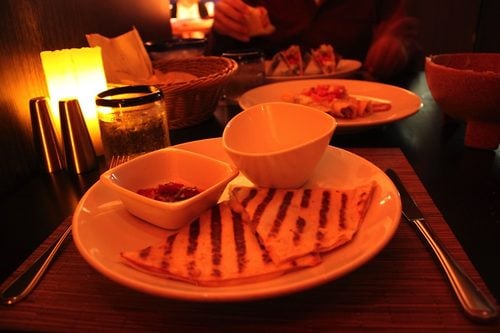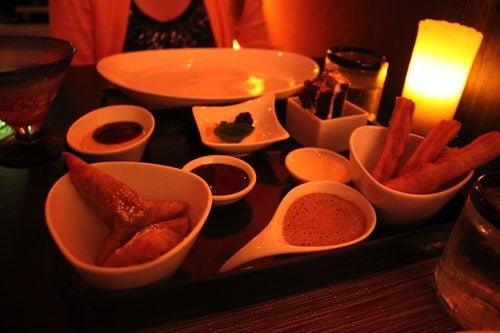 One aspect that is wonderful about Sabor on Voyager- and Freedom-class ships versus Oasis-class ships is there are select margaritas that are hand-crafted in front of your table.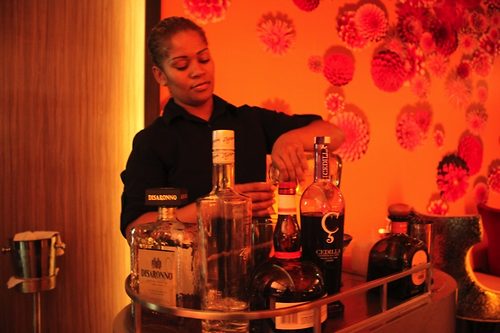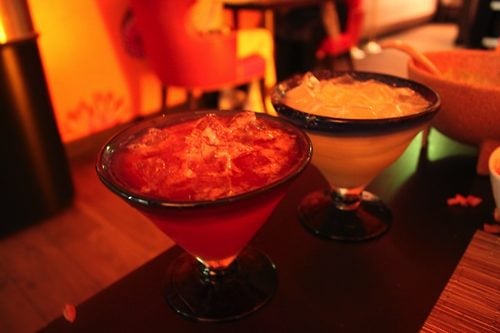 These are really great and were the perfect value for my handy, dandy drink card I purchased yesterday!
The meal was amazing and I ate much too much, but loved every bite of it.
Given all the fun we had in St. Maarten, lack of naps, and ungodly amount of food consumer at Sabor, my wife and I were really feeling quite tired.
We collected the children and called it a night early so that we could start tomorrow fresh (fresh is like 11am, right?).
Tomorrow is a sea day, and only our second sea day since day 2. Seriously.
Stray Observations
Marigot has some great food and I would love to have spent more time there.  
Leo informed us much of the Dutch side was closed today, because there was some holiday.
There was literally not one empty table at Sabor tonight.  Clearly, Cinco de Mayo is a big deal, or at least a pretty good excuse to try Sabor.
Knee pads are provided in addition to helmets for guests doing ice skating.
The SeaPass card readers have the option for WOWBands.  I suspect it is more a coincidence that the POS provider Royal Caribbean partners with offers one model to all ships than a hint of what is to come to Navigator of the Seas.  But I could be totally wrong.
No naps, no casino visits and no Diamond drinks. Clearly, Bizarro Matt is here.
Live Blog Index