In:
Our first full day on Navigator of the Seas and I started things off by sleeping in.  I was so tired from not sleeping well the night before the cruise and not getting to bed until about 1am, that I needed to get a few extra hours of sleep to be semi-functional.  
My oldest daughter seemed to have the same idea, as she slept later than I did and we had to coax her to get her going too.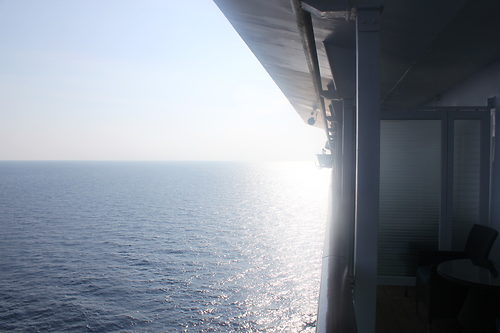 For breakfast, we headed up to the Windjammer.  It was about 9:45am, so we were hitting it at peak time, but the crowd was quite manageable.  As usual, I opted for a custom made omelet and it hit the spot.  
We dropped the oldest daughter off at Adventure Ocean.  She is six years old and it is her first time in the 6-8 year old group in Adventure Ocean.  She had no issues last night, but this morning they mixed Voyagers (9-11) and Explorers and my daughter told the counselors she was not enjoying the antics of the largely boy-dominated group that was there.  The staff allowed her to go down to Aquanauts (3-5) and she did quite well.  When there are not a lot of children on a sailing, the groups are often merged, but this is the first time my daughter had any kind of issue with the mixing.  I think she will end up with the Aquanauts since it is what she would prefer and we will give Explorers another shot on Anthem next month.
My youngest daughter spent some time in the Optix teen club, where during the day there is open play toys for the toddlers to enjoy.  She loved being in there and there were a few more toddlers for her to play with too.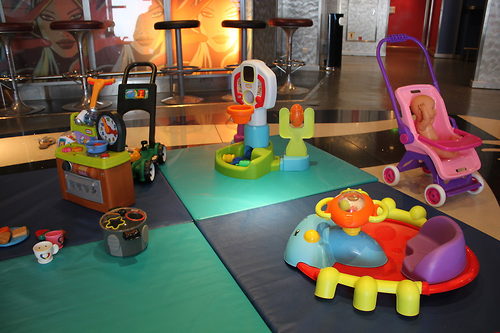 For lunch today, we decided to take advantage of our suite benefits and ordered the main dining room lunch menu to be delivered to our room.  All we had to do was call room service and order off the lunch menu provided in our suite.  It was wonderful letting the kids play in the room, but not compromise on the food my wife and I got to enjoy. The turkey parmigiana was awesome!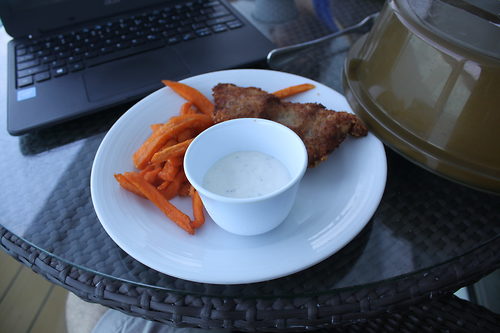 One of the oldest debates among cruisers is the decision to splurge for a stateroom with a balcony or not, and I believe if you have one, you spend more time in the room than if you do not.  With that in mind, we spent our early afternoon enjoying a gorgeous day outside.  It was sunny, high in the upper 70s and just a few clouds in the sky.
By about 2pm, Adventure Ocean reopened, so I brought my oldest daughter up to Adventure Ocean while my wife let the little one nap.
This afternoon was our Group Cruise bar crawl meet, where many of us in the group sampled some fine concoctions at a few bars around the ship. We started out at the Two Poets Pub and made our way to R-Bar, Boleros, Schooner Bar and the Sky Bar.  A fine time was had by all!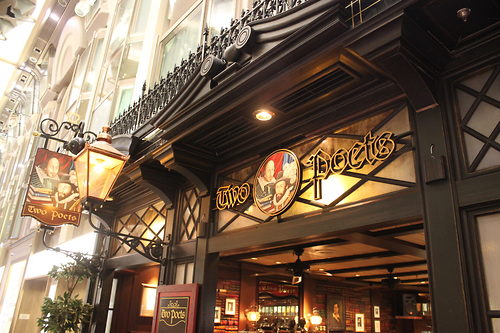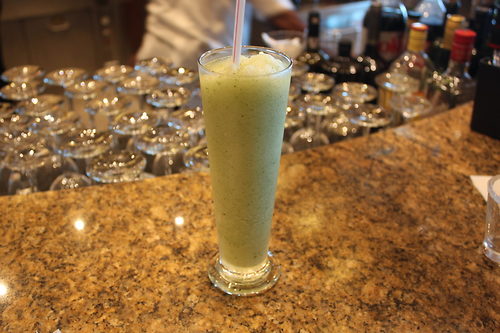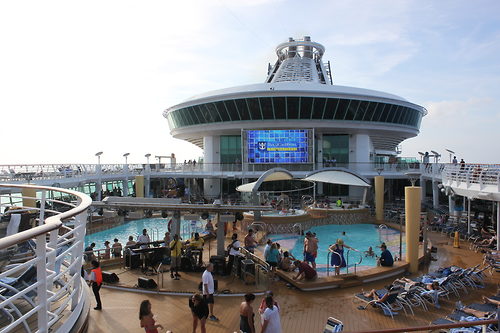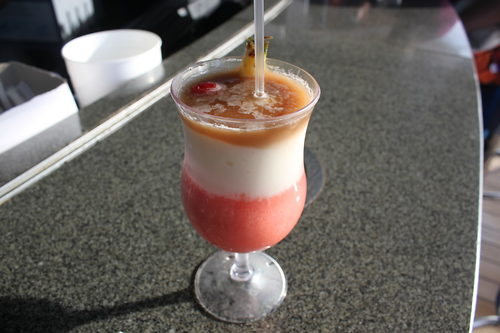 I managed to sneak in pre-dinner at Izumi. I opted for crispy spicy tuna with an eel sashimi.  I then combined the two and it was amazing. Eating it on my balcony may have contributed to it tasting even better.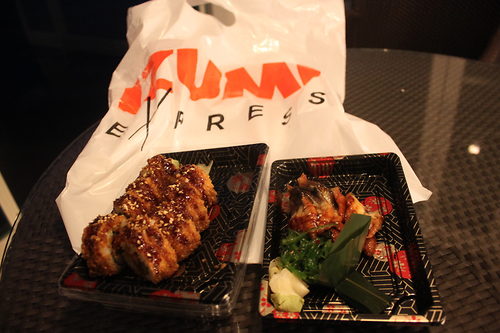 It is formal night tonight, so I collected my daughter from Adventure Ocean and then it was back to the room for showers all around and getting our hair done (mine takes especially long to make perfect).  For us, formal night represents the best opportunity for family photos and we take advantage of the opportunity.
After taking some nice family photos, we checked out the Concierge Lounge for the first time.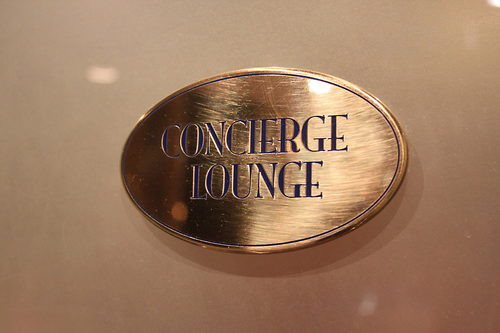 The Concierge Lounge is for suite guests to enjoy, similar to the Diamond Lounge.  It is smaller, but a very nice spot for meeting friends.  And like the Diamond Lounge, there are snacks and complimentary drinks served.
Tonight was formal night, and took a formal night group photo, complete with a pinkies up fun shot!
Dinner was in the main dining room this evening and a great meal.  There was a red snapper on the menu that was quite good.
We spent our evening at the bars along the Royal Promenade.  There was live jazz music at first and then the pub guitarist returned again this evening.  Love bar hopping around the ship each night!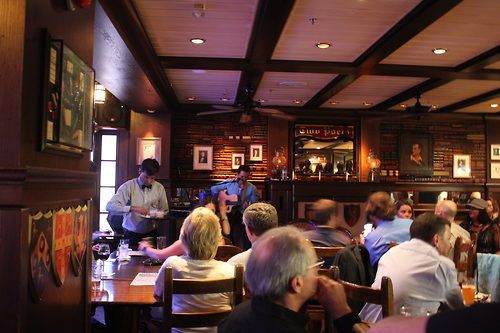 Stray Observations 
Prior to the cruise, someone asked about noise from the pool deck above us.  No issues with noise above us sleeping last night, and even on the balcony, you do not hear much.  The noise and music tends to go up, and so I can vouch for it being quite lovely out here.
Each evening during the Diamond members reception, the Viking Crown Lounge area is closed off for exclusive use of Diamond members as a spillover space. Evidently there are a lot of Diamond members onboard.
Tomorrow is our first port stop at Royal Caribbean's private destination of Labadee. Excited to return to paradise!