In:
Our second port day brought us to Aruba, another island I have never visited on any previous cruises (or land vacations).
Our ship docked at 7am, and we got the kids up and ready right around that time. Our plans today were to join everyone else that booked into the RoyalCaribbeanBlog.com group cruise for a tour of the island. I try to give back to folks that support our group cruise endeavors anyway I can, and on this sailing we opted to take everyone on a bus ride around Aruba, followed by a beach stop in Palm beach.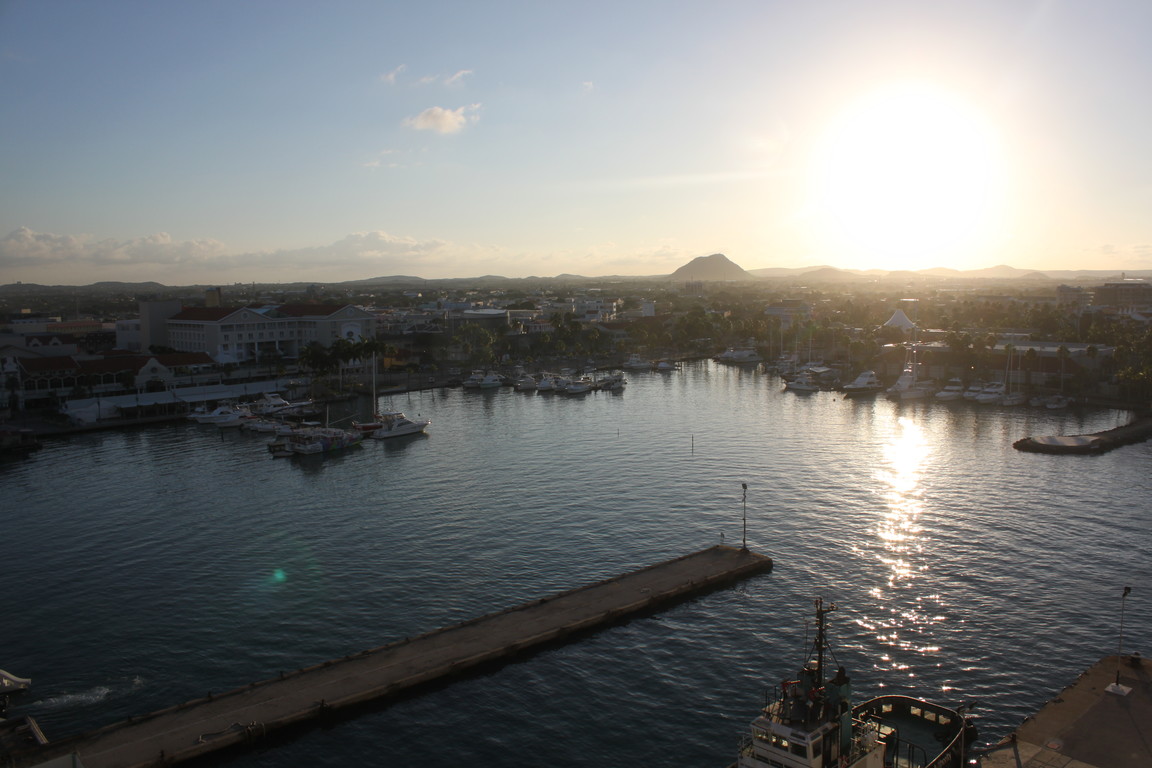 We met at a few minutes before 9am and boarded the Kunookoo buses. These buses are designed for a fun time, with maracas available to make noise, plenty of classic party songs to sing along to and a colorful and eclectic bus experience.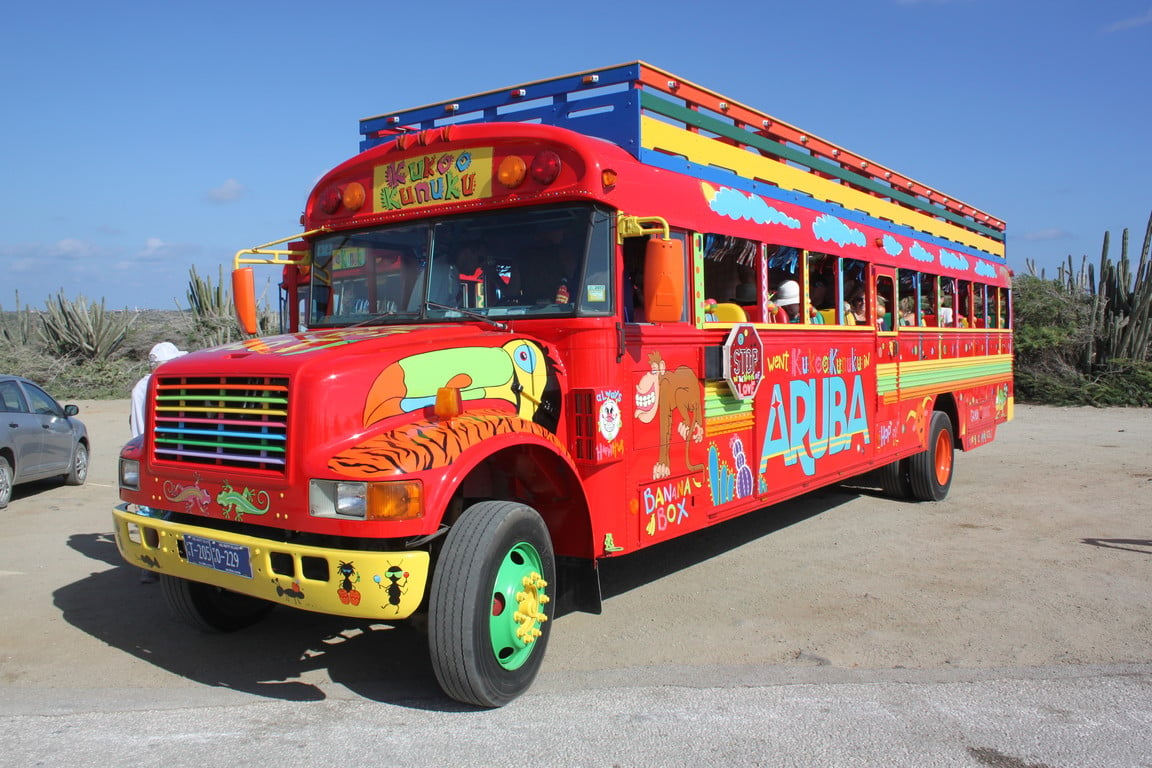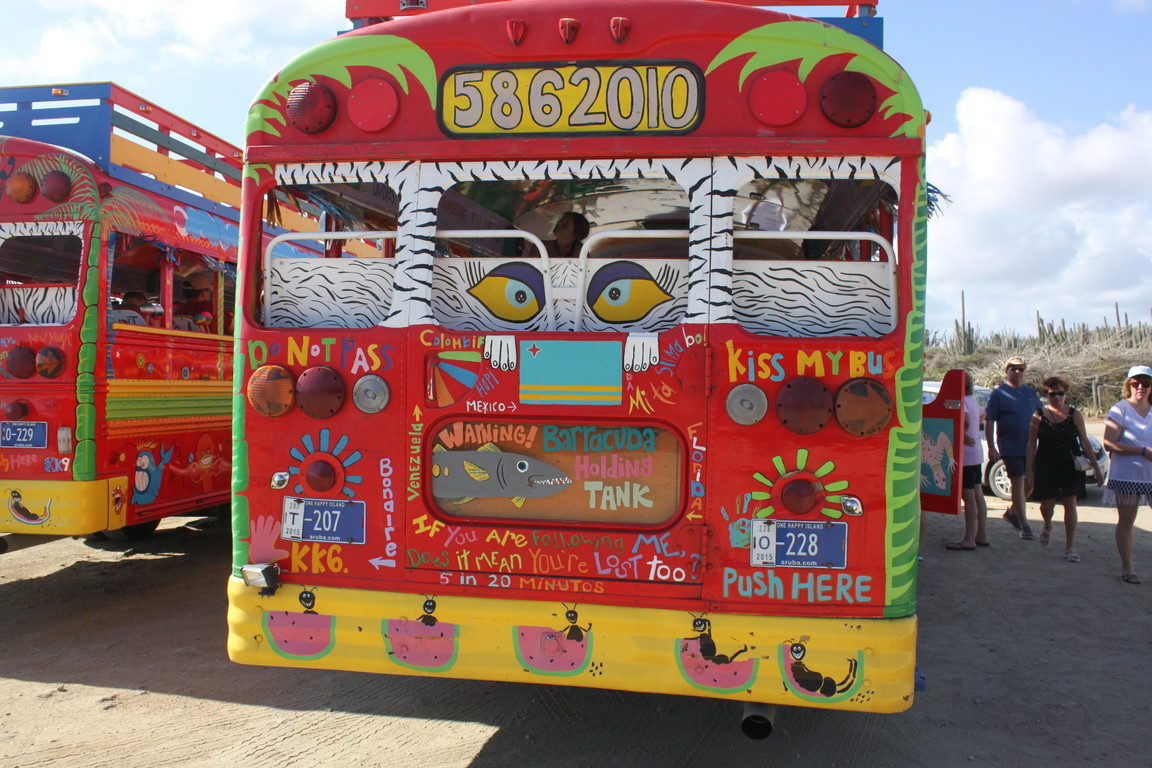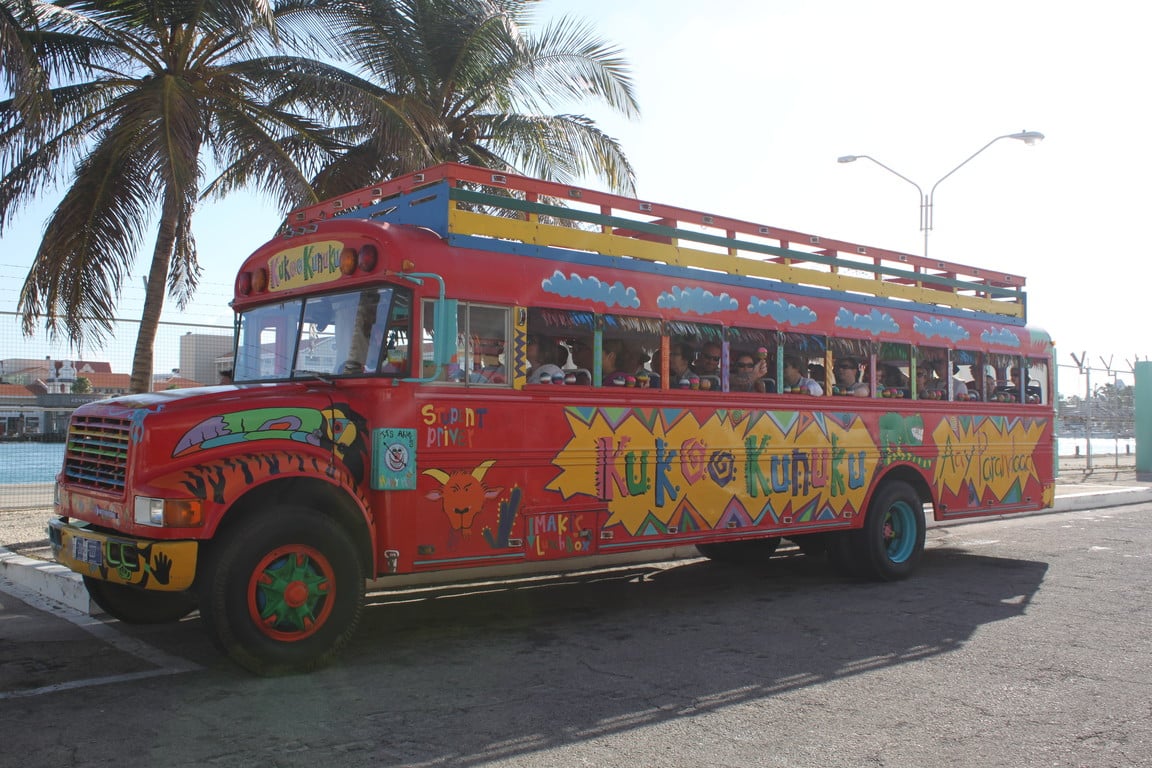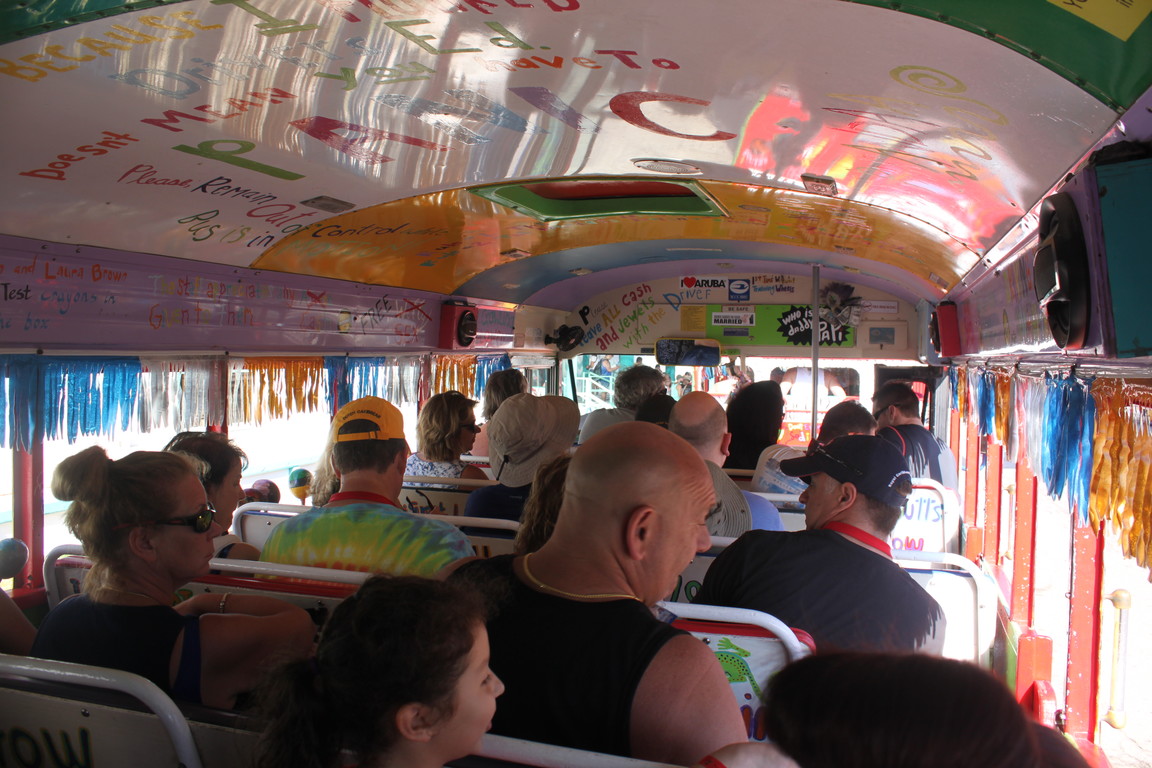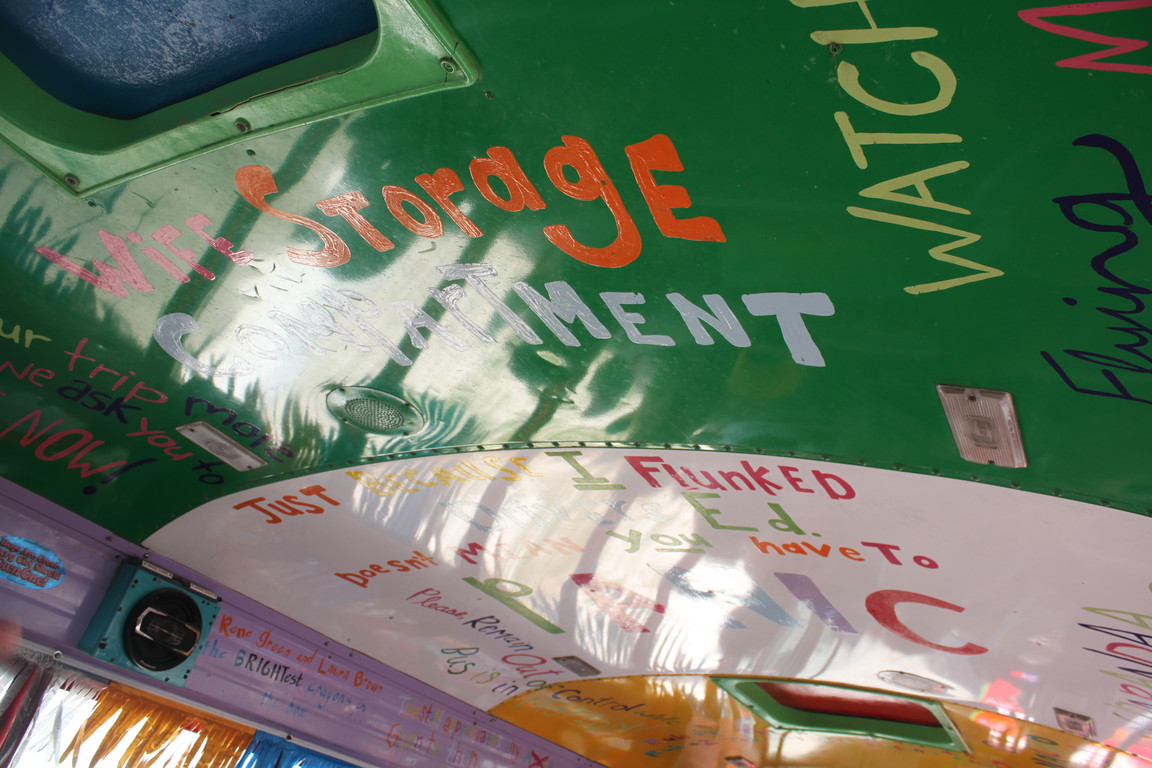 Our excursion took us to the California lighthouse and Alta Vista church for brief stops there, before heading to the beach.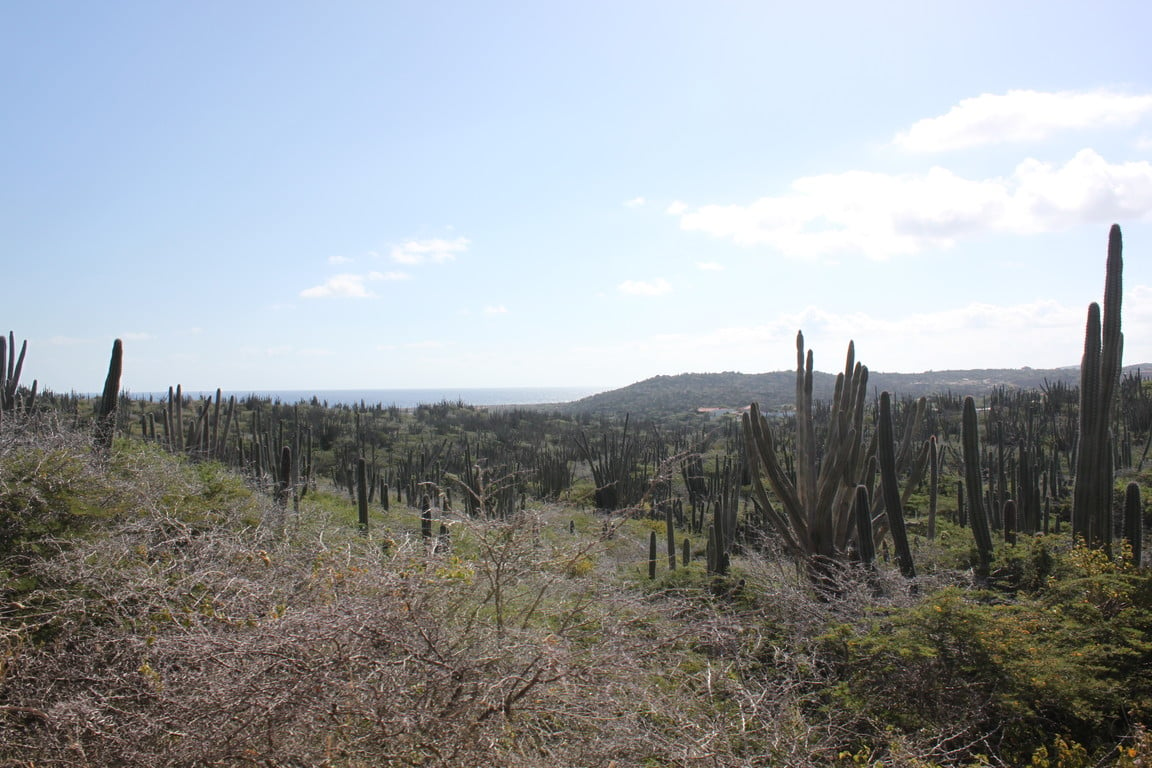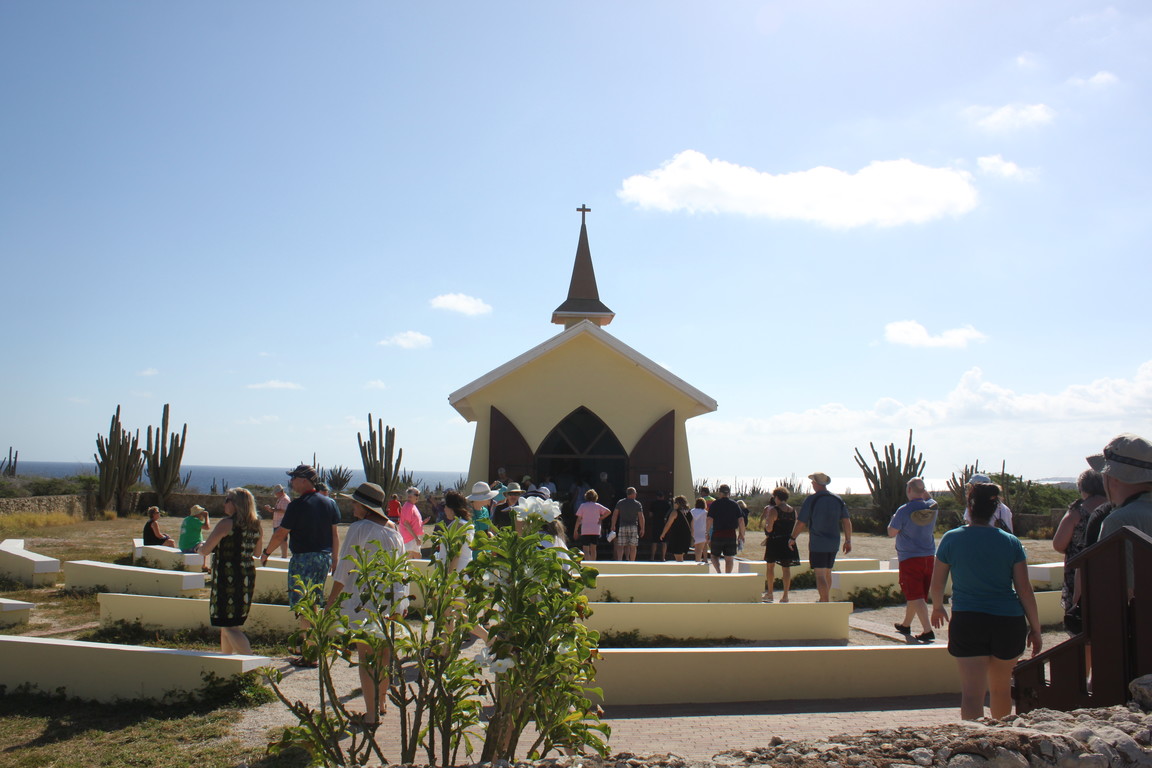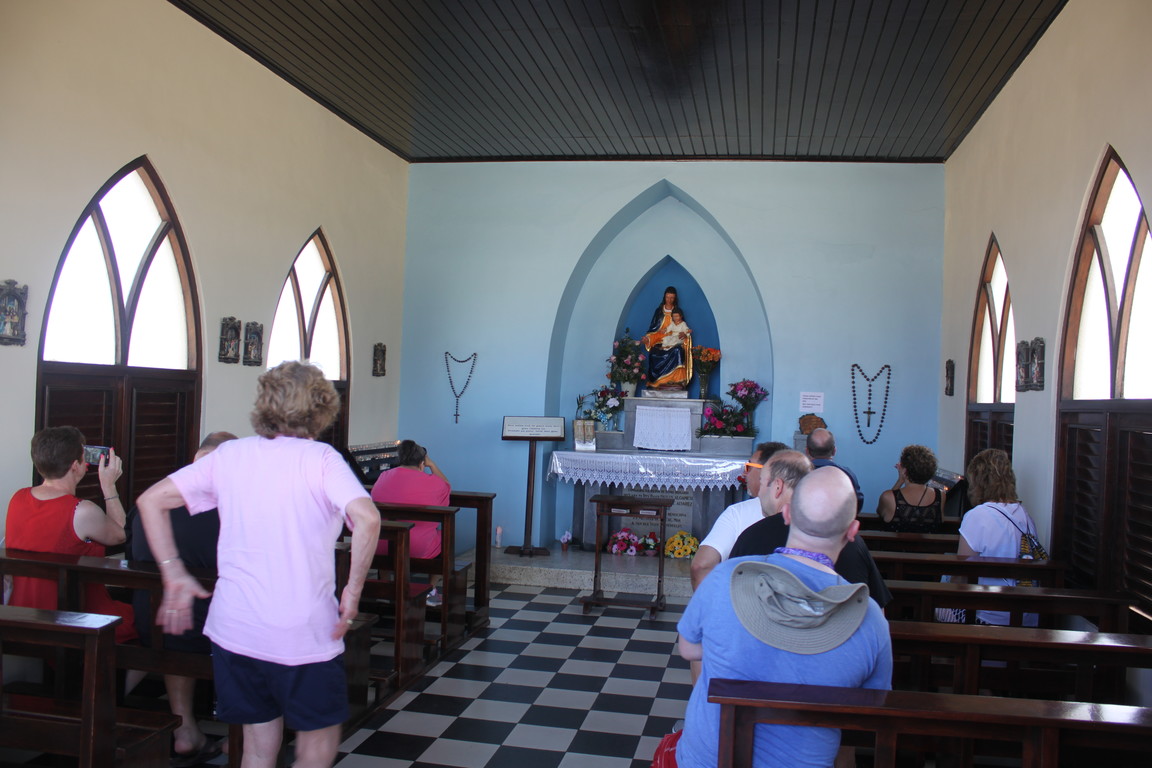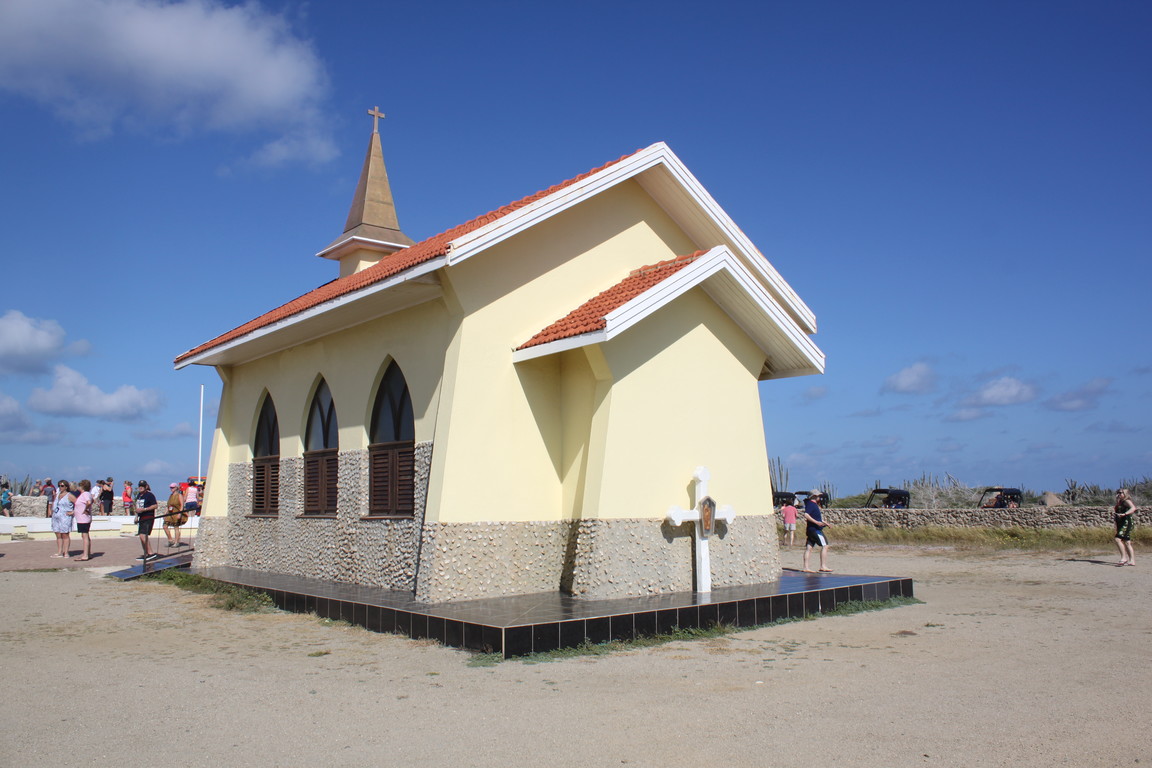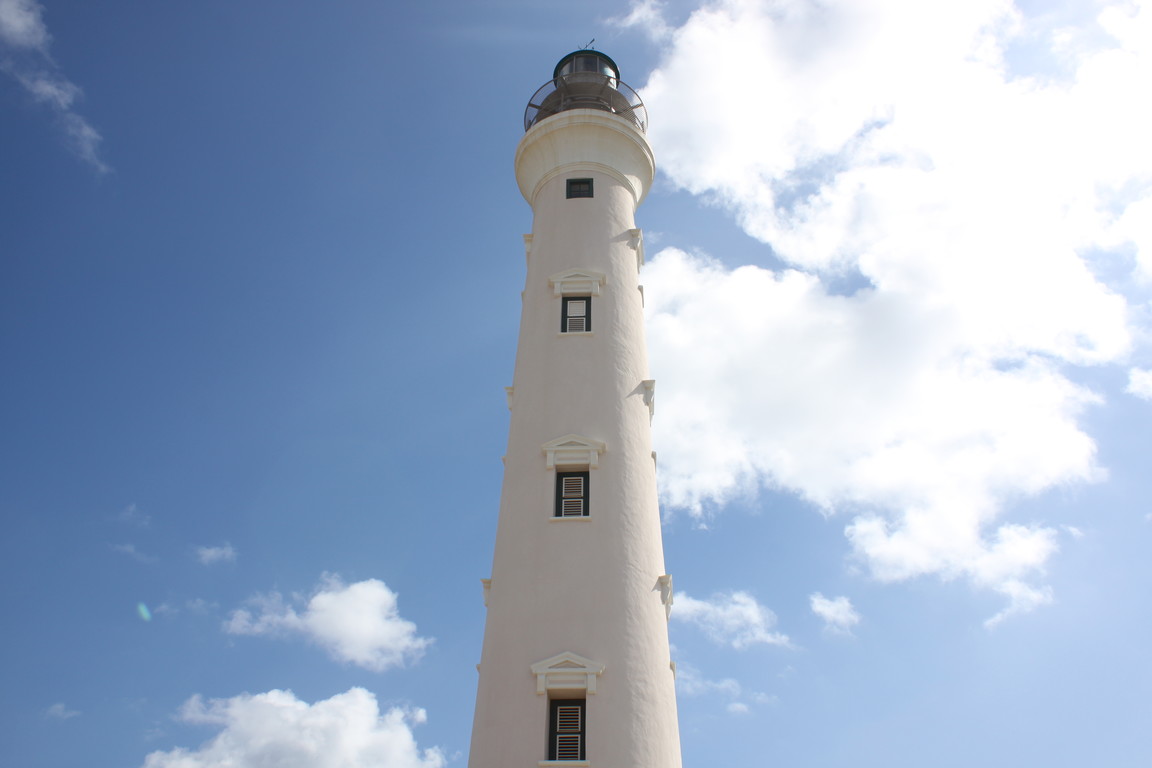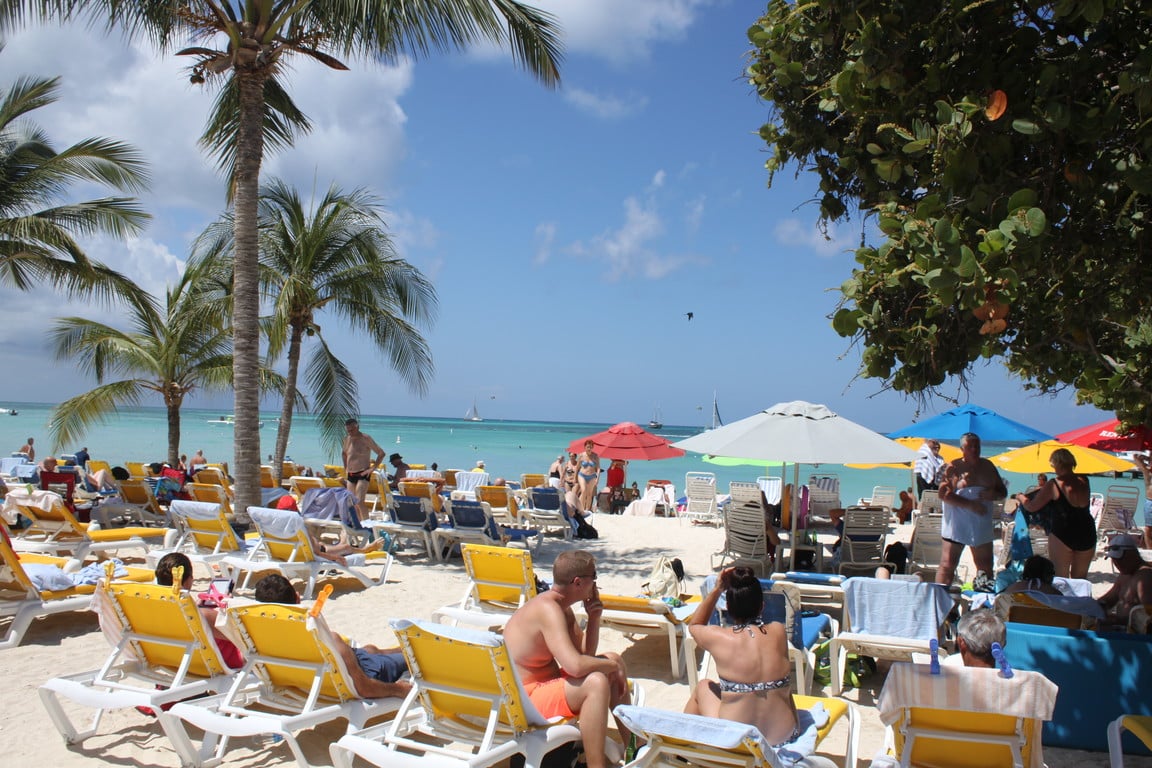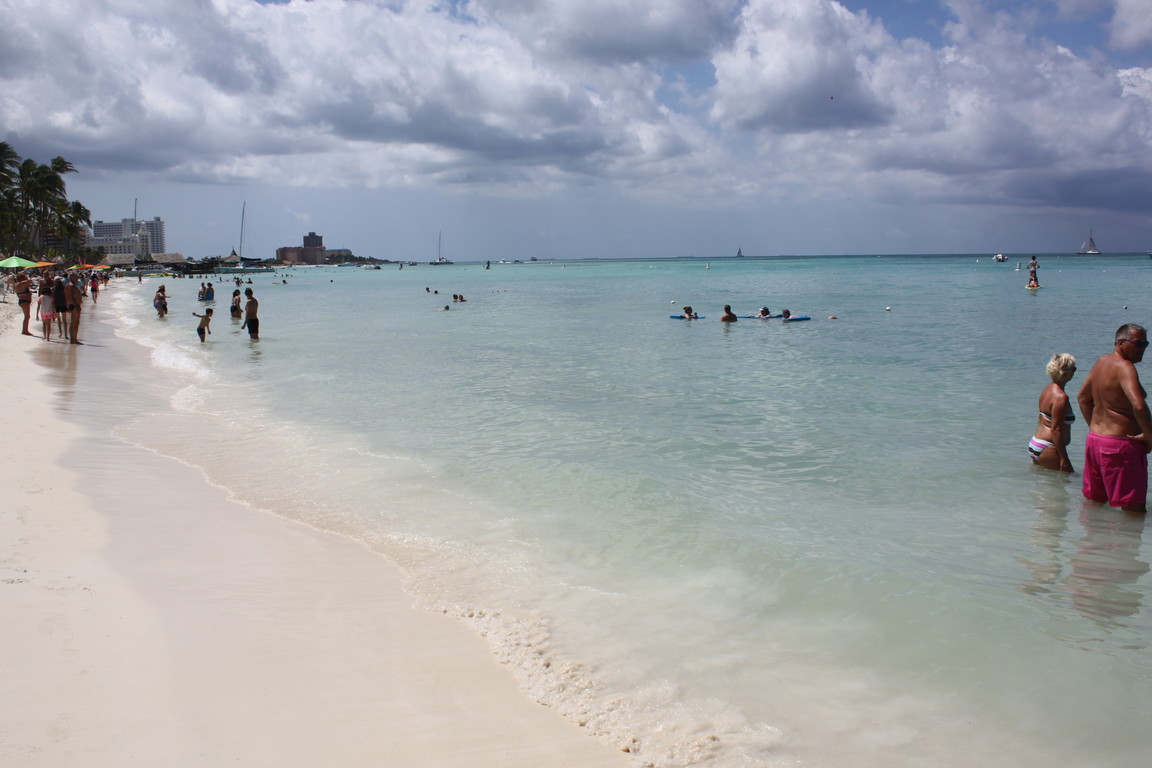 I was blown away by how much fun this excursion ended up being, because it was such a great time all around. Traveling with friends always makes for good times, and we all had a blast on the two buses we filled. I am guilty of overusing the phrase, "friends make everything better" but in this situation, it is well deserved. Singing along to "Sweet Home Alabama", shaking maracas and spending time at the beach made for a very fun day.
The bus brought us back to the port and we decided to head back to the ship. We had a few hours left before sailaway, but the walk to town was a bit long and I also hesitate being away from the ship more than a couple hours before all aboard time.
Onboard the ship, we took some time to relax onboard and enjoy the afternoon and evening. It is a great feeling to have a port day and sea day experience on the same day.
Many of us in the group enjoyed the sailaway out of Aruba from the pool deck and reflected on our time during the day.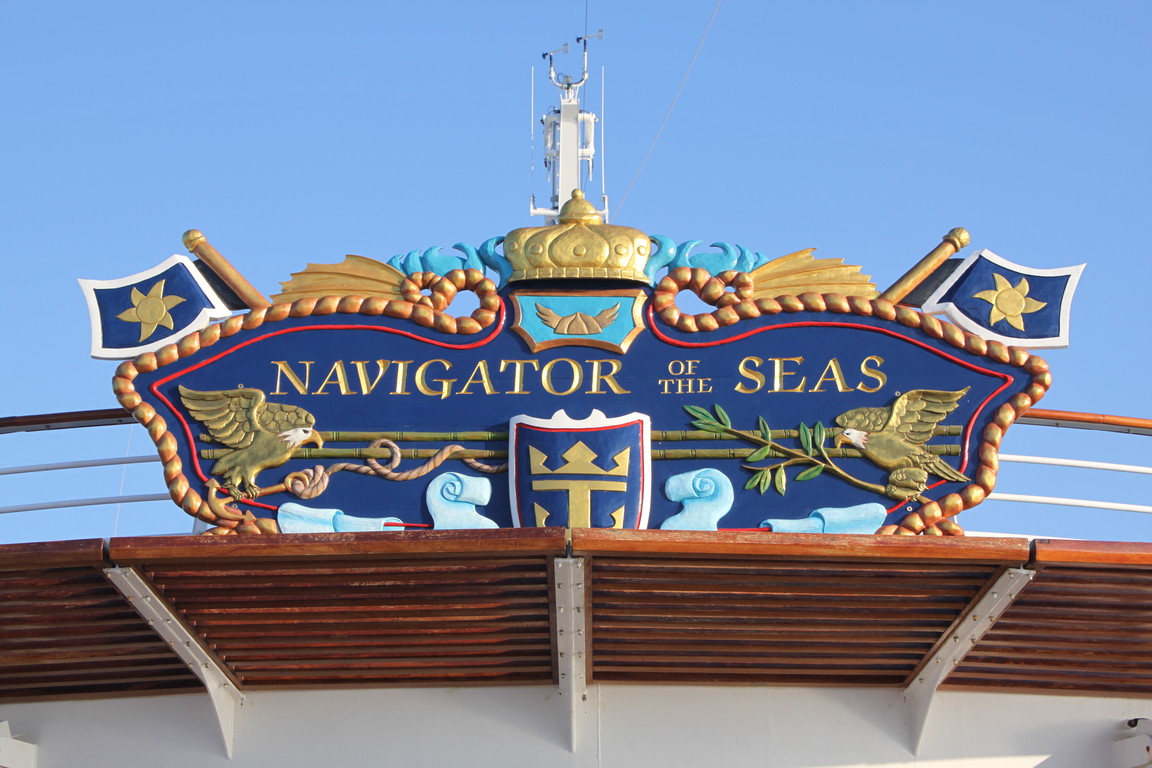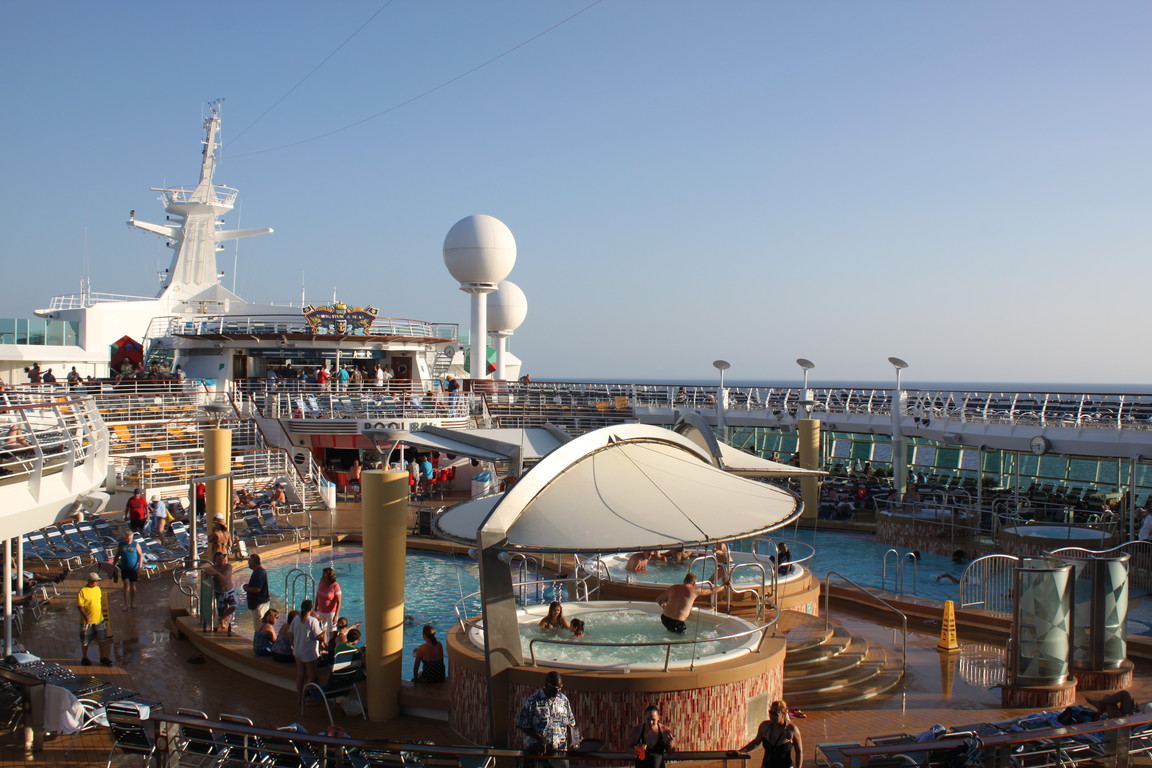 For "pre-dinner" I once again visited Izumi for a sushi "fix" this evening. Izumi offers a take-out option when they are open. I simply call up and about 10-15 minutes and pick it up from the restaurant.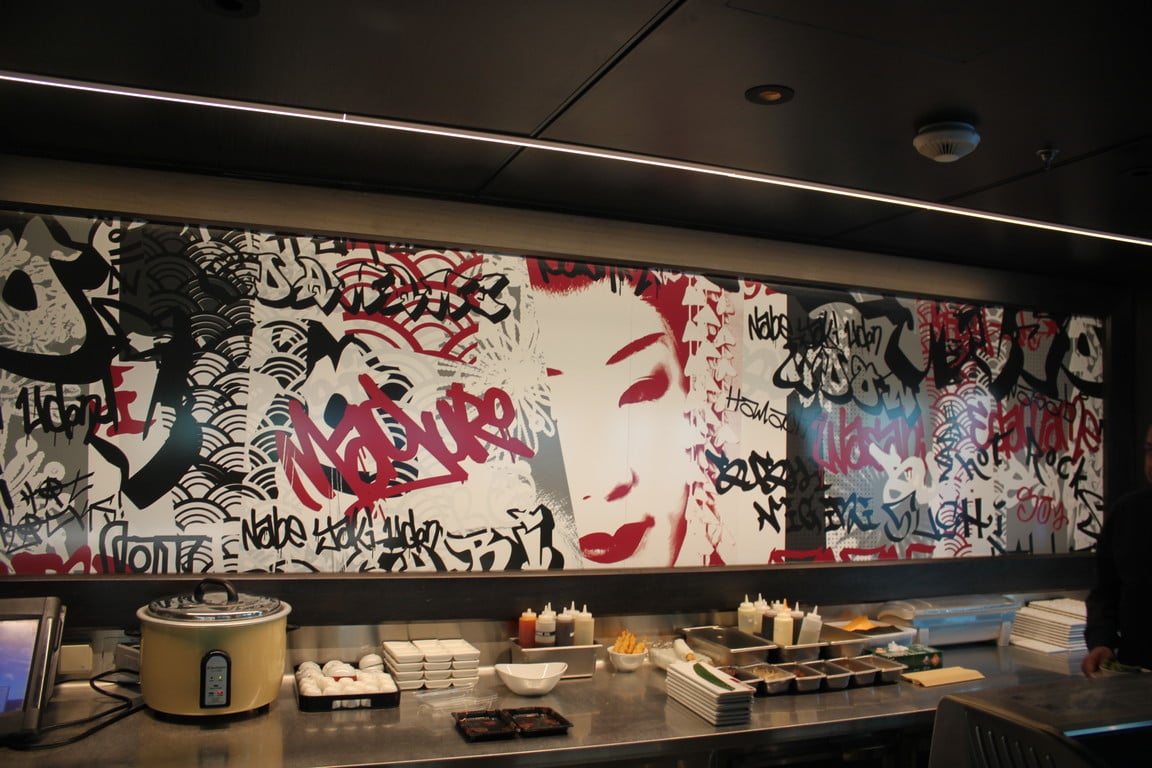 For dinner this evening, we wanted to take it a little easier and had dinner in our suite. It was nice to have a relaxing meal in our room for one evening.
Tomorrow is our last port day and we will visit Bonaire.