In:
Today was our second port of call in Costa Maya, this was one of the main reasons I booked this cruise because I've never been here. We docked at 7AM alongside Freedom of the Seas, around 9AM Empress of the Seas also pulled in. It was like a Royal takeover in Costa Maya.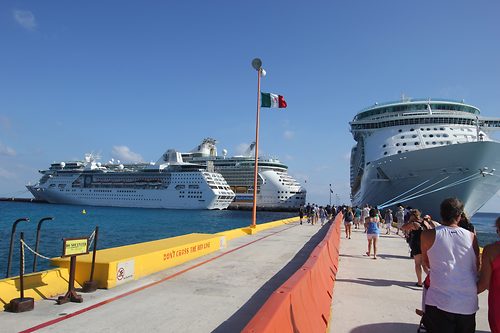 We walked off the ship at 9:30AM it seem like the walk off the dock was a little longer than normal. It was also very busy since three ships were all disembarking at the same time. Once we got into the pier area I couldn't believe how nice it was. You could spend the whole day in this area without ever leaving.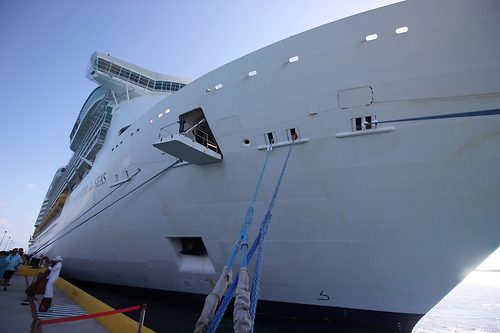 They had a very large pool with swim up bars, which are completely free to use. It reminded me of the pier area in Falmouth, Jamaica but three times the size.
Once you step out of the pier area they have a city trolly that will take you into town for $3 per person. Someone in our group had been here before and knew if you kept walking you could get a taxi for $2 per person and no stop along the way. So we went out of the gates and about 100 yards down they had a taxi area with cars lined up.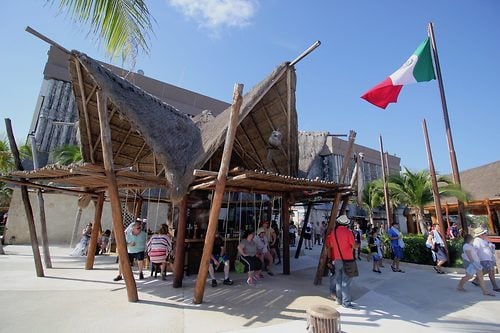 I had done a little research online and everyone kept saying they went to the Krazy Lobster in Costa Maya. This place is free to enter; they also don't charge anything for beach chairs. We also had a few tables together in the shade and enjoyed our day. The beers here are only $1 so we ordered buckets for the table.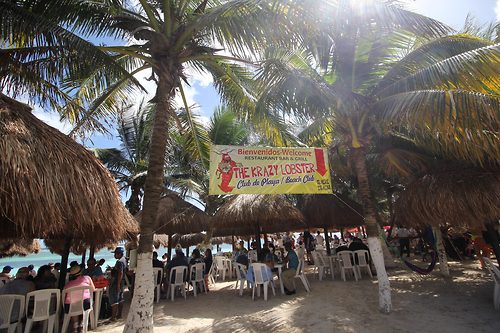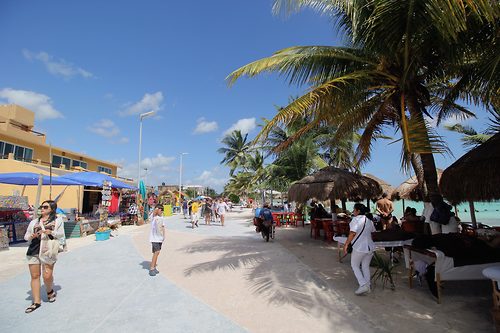 For lunch I ordered the shrimp tacos and I couldn't believe how much shrimp they came with. My brother ordered the nachos and they were not that great, so I'd recommend sticking with seafood here.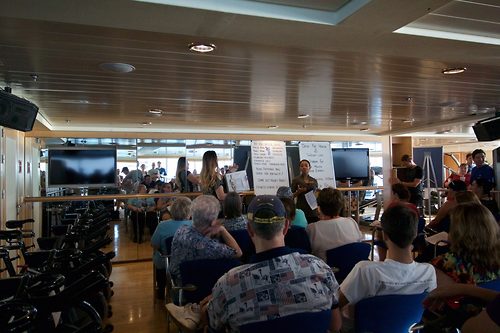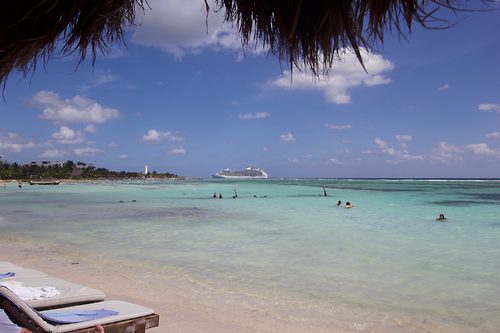 We stayed here until late afternoon just enjoying the beautiful weather, all on board was 4:30PM so we left around 3:15PM. Our tab for 8 people eating and drinking all day was $200 – you just can't beat that.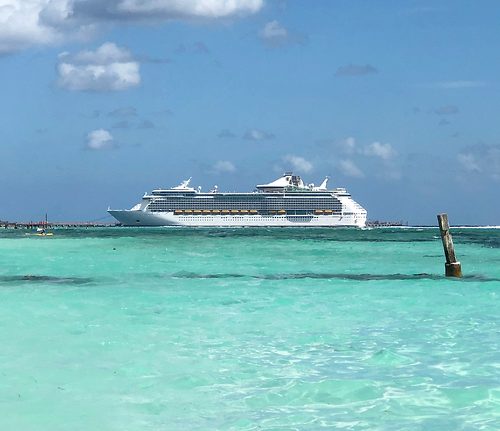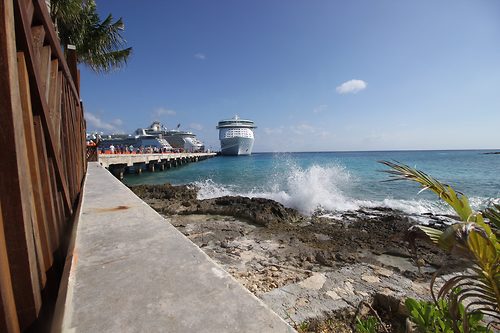 Afternoon on board
We went to the top tier event at 7PM and they went over all the Crown and Anchor numbers. The totals were: 155 Platinum, 86 Emerald, 185 Diamond, 130 Diamond Plus, and 19 Pinnacle members. They were also handing out free drinks so we grabbed a few for the event.
Directly after the top tier event we had made reservations for Sabor. First thing I noticed was they had some new items on the menu. I had never seen the steak quesadilla or mahi fish tacos. In the name of research, I ordered both! They were both so good, so much flavor.
The steak quesadilla is their most popular ordered item now our waitress said. We had pull our month together and purchased the 10-drink card to use at Sabor for our margaritas. Really great idea, 5 of us total put in $17 that covers us for two each. The meal was outstanding, really great service and the food maybe the best I'd ever had. I can't wait to go back again tomorrow!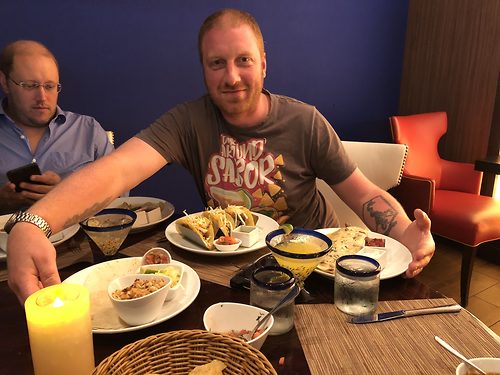 This evening was the 70's street party on the Royal Promenade. We enjoyed the music and dancing the night away. I had ordered a $15 bucket of beers, so I had a table at the pub. Right after the party, the singer came in the pub and I loved him so much we stayed until he quit signing. The pub is a little smaller than those on Oasis class, but it was a full house!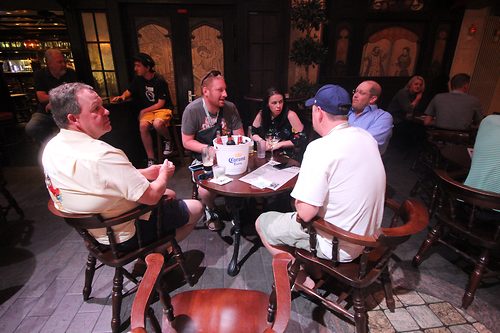 Tomorrow is our last sea day, as we head back to Miami, Florida.