In:
Back in March 2018, Royal Caribbean announced its plans to expand its private island in the Bahamas, CocoCay, and since that day, I have been among many that have been quite excited to see it open.  Today, that dream was realized.
I woke up much too early and got ready for a full day of fun.  We were scheduled to be in port from 8am to 8pm, so roughly 12 hours (cleared for disembarkation and all-aboard eat some of that time) of fun in the sun, exploring the island was ahead of me.
I caught a quick breakfast in the Windjammer and then walked off the ship.  There was continuous tram service provided on the pier so I managed to save a walk and get to the island even faster!
Once on the island, I made a beeline to Thrill Waterpark to experience all the slides there.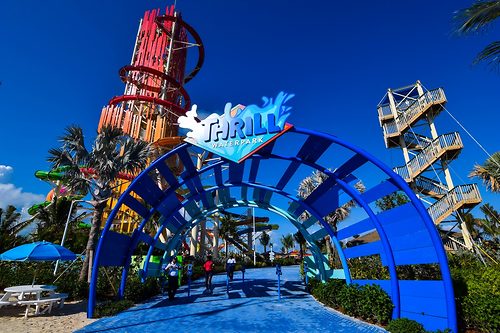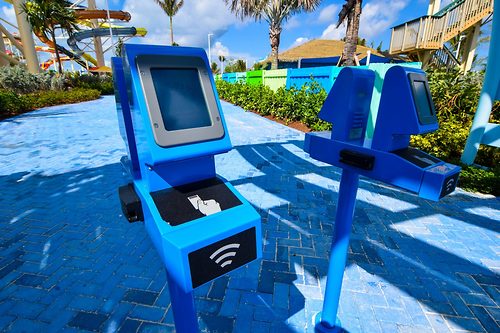 There are about a half dozen slides on Daredevil's Tower, which encompass the most thrilling slides available.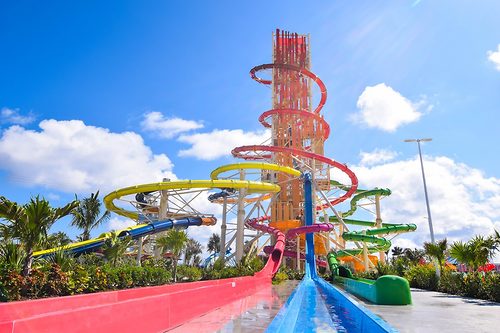 In the name of "research", I tried all the slides and think Daredevil's Peak was my favorite for sheer ride length speed.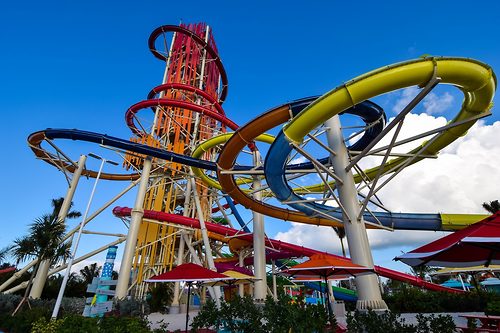 The Dueling Demons drop slide absolutely, positively scared me to death. You stand vertically on a platform and then the lifeguard counts down until the slide opens up and you fall vertically before beginning the slide.  If he had stopped at one and asked if I wanted to get off, I would have.  It was exhilarating, but I found my limit.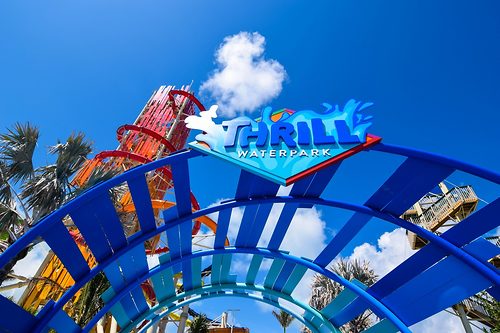 I made up for it with the other great slides that each offer a different kind of thrill.
Over at Splash Summit, you have another three types of slides. These are more family-friendly, although I saw plenty of kids hit up Daredevil's Tower.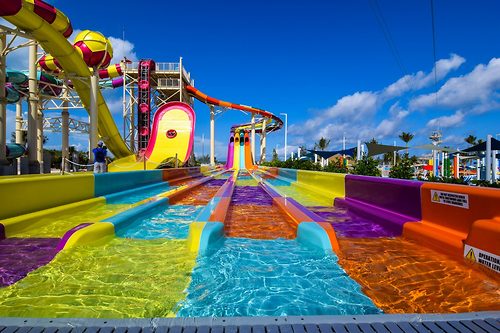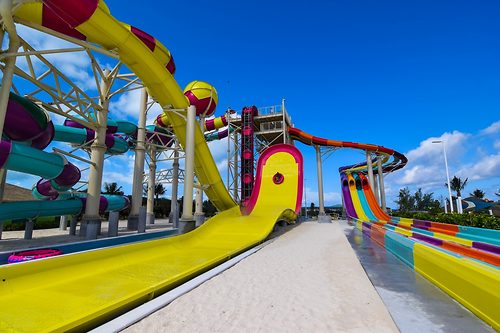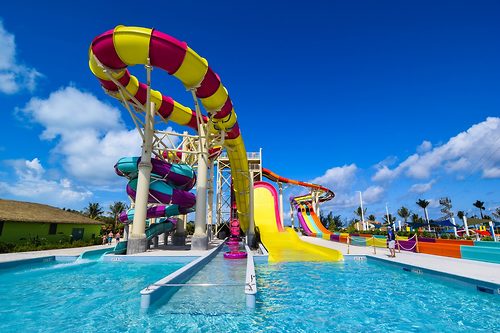 You might be wondering about lines for the slides, and there were barely any. The longest wait is for the Slingshot raft slide (for 2-4 guests). But even that maxed out at about 20 minutes.  Nearly all the slides I rode had little to no wait.
Next up was the wave pool. The depth is not very deep, so it allows families to enjoy this and I think my kids would love it.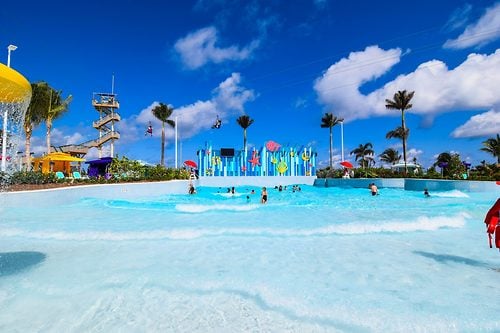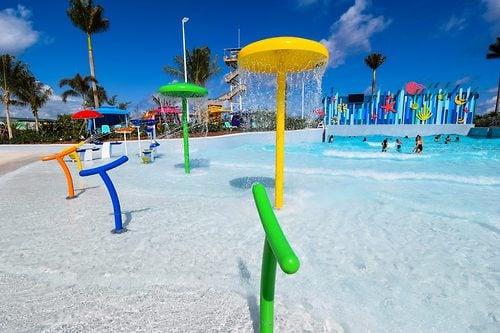 If that is not enough, Thrill Waterpark also has the Adventure Pool that is designed for kids to traverse the obstacles, climb around and otherwise find a new way to splash around.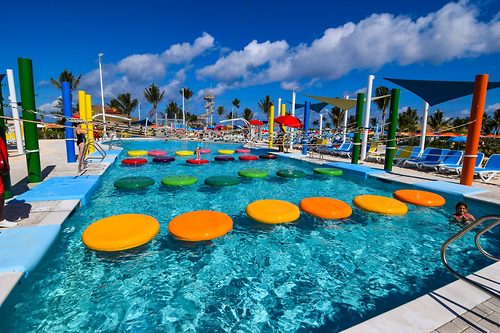 The water park did not disappoint and my advice is to hit the slides either before 11am or after 3pm. If your ship stays late (past 5pm), you will find you have the water park to yourself by mid-afternoon as families head back to the ship for dinner.
For lunch, I ate at the Snack Shack, which is home to the absolute best food on the island (and rivals a lot of the food on any Royal Caribbean ship): the Crispy Chicken Sandwich.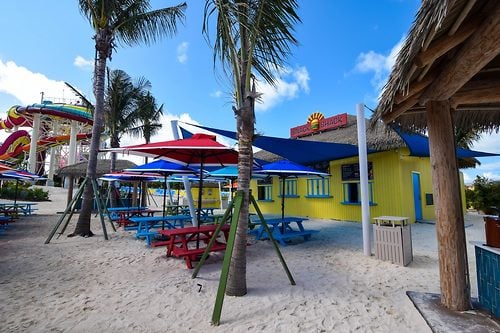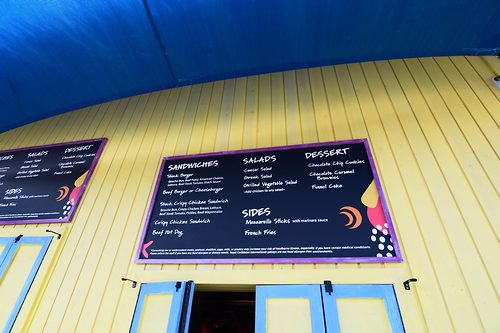 Continuing my "research", I did a lot of walking around the island to check out everything.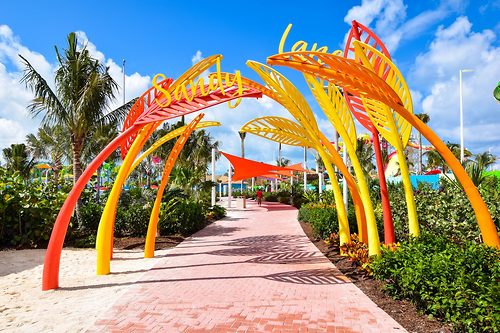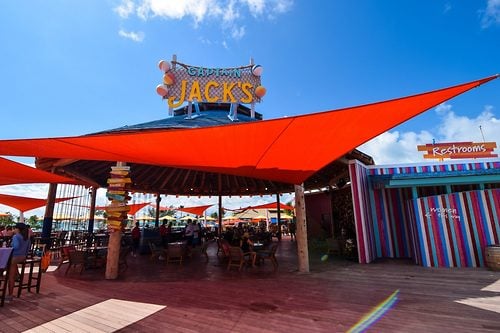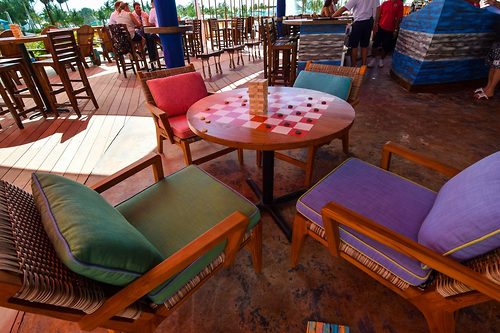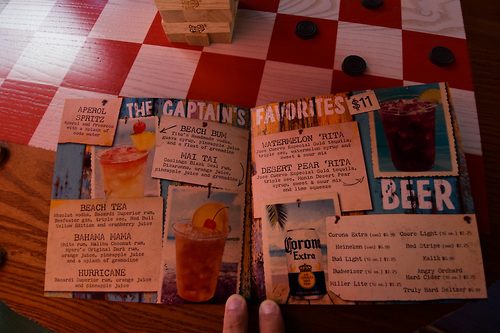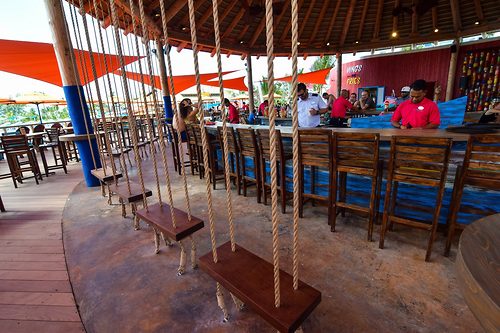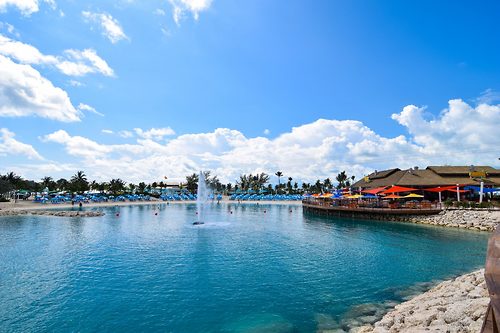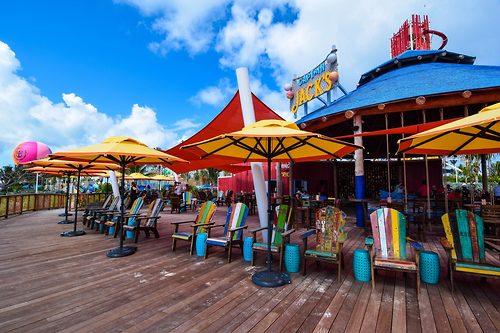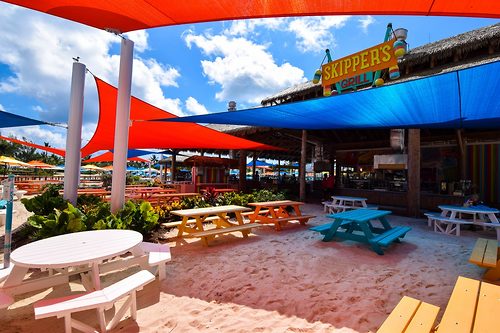 Oasis Lagoon continues to be an incredibly fun spot and the pool bar area was super popular with guests, as a newly added DJ has proven to be a big hit.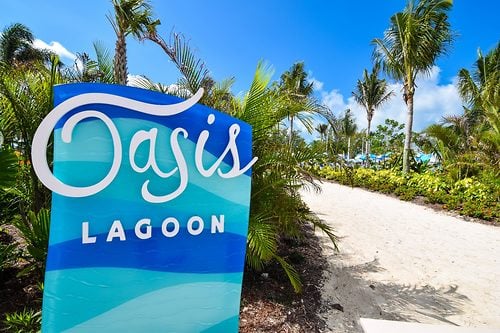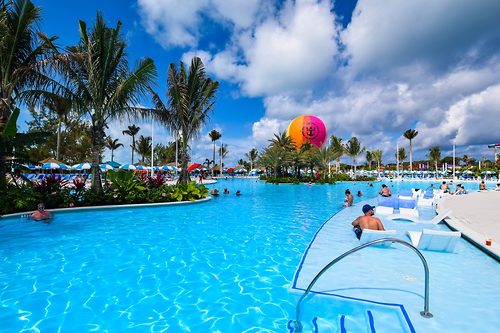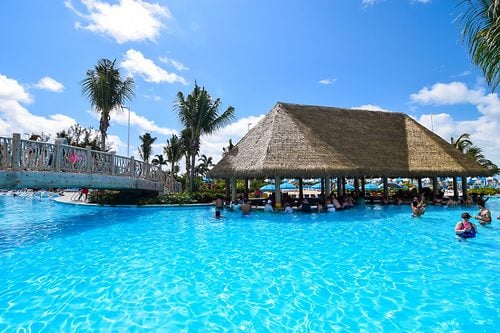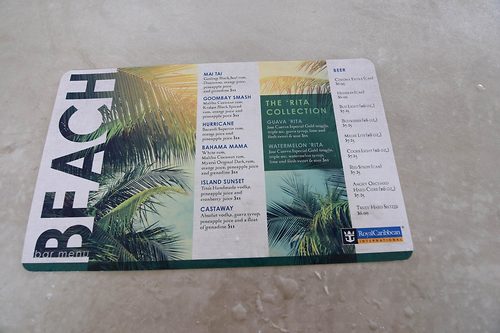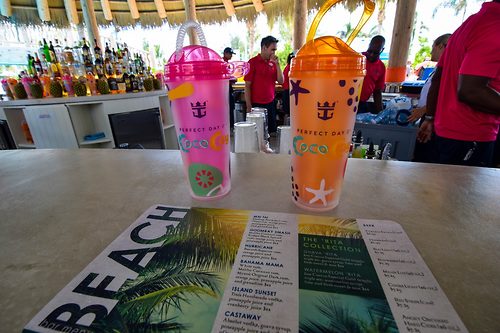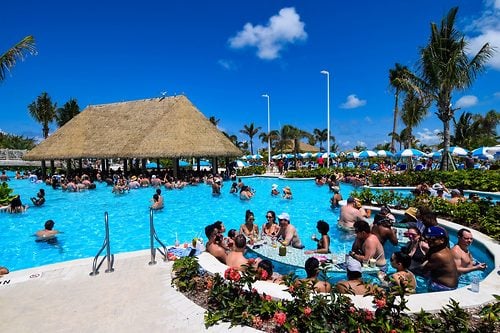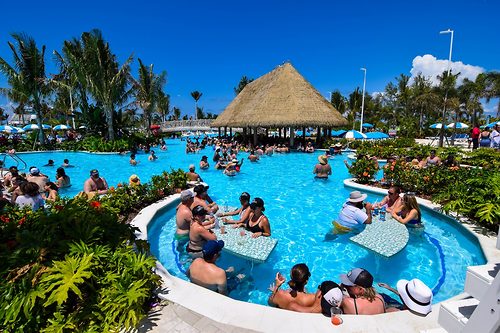 As noted in my other live blog post, I was invited to go on this cruise as a guest of Royal Caribbean (along with a number of other members of the media). Royal Caribbean provided complimentary rides on the zip line and Up, Up and Away helium balloon.
The zip line involves three towers, so that means three different zip line rides in total. The views were fantastic and I loved the thrill of going over other areas of the waterpark.
My helium balloon ride took me up 330 feet to provide some incredible views.  The exact height you hit will depend on wind conditions.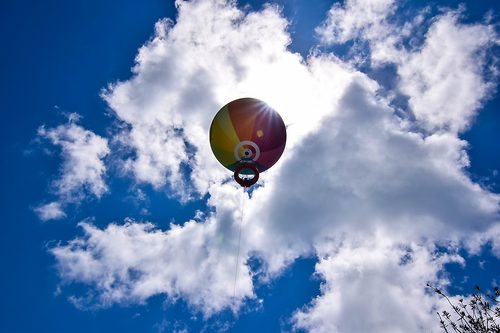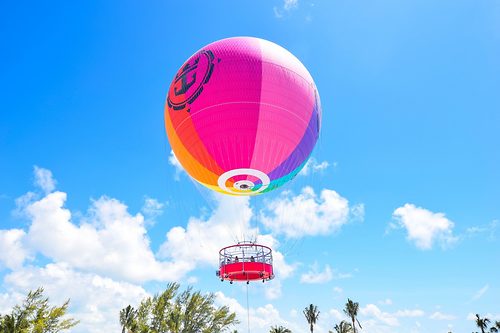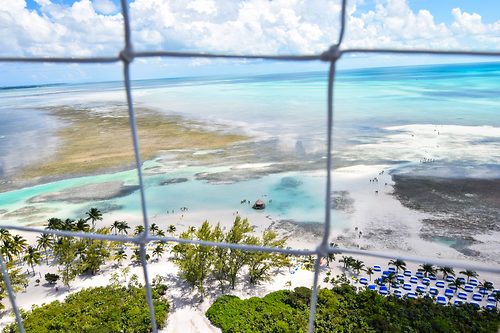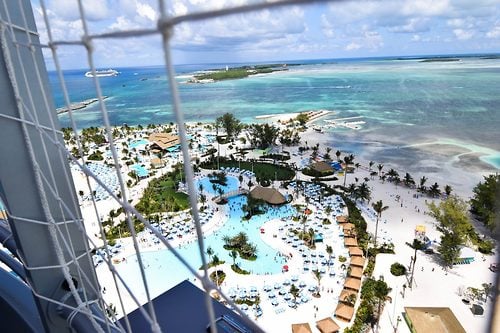 Of course, Perfect Day at CocoCay still offers that fantastic traditional beach experience at Chill Island and South Beach. I walked both beaches and if you want a beach day with no noise other than the waves splashing, then Chill Island is the spot for you.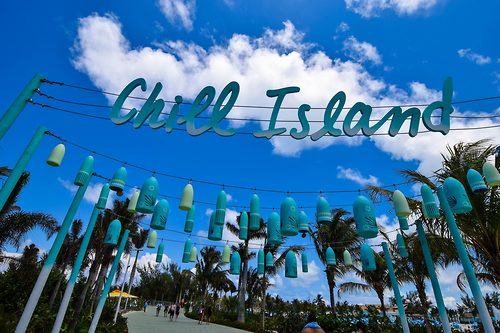 Traditionalists will find Chill Island a true to form beach day experience.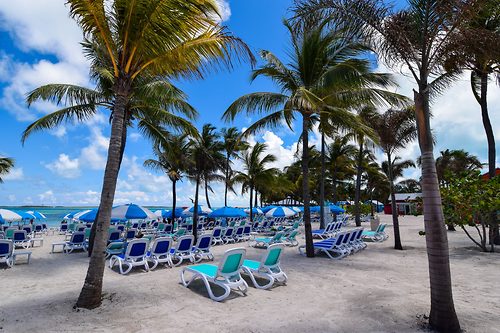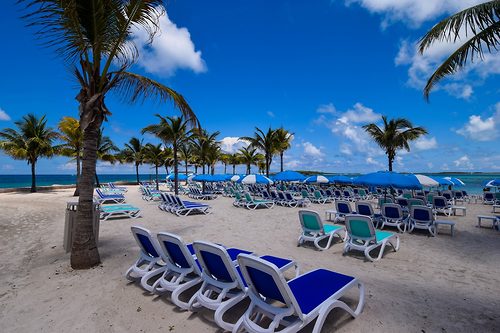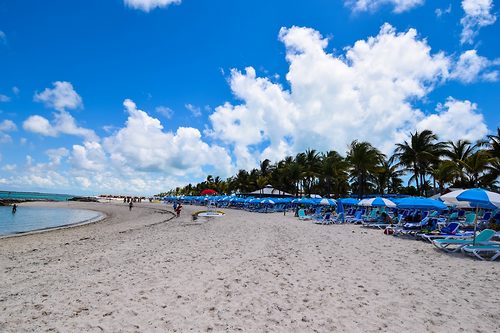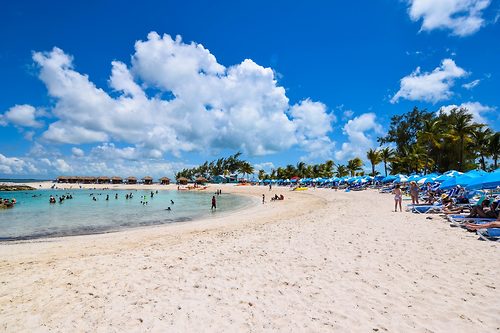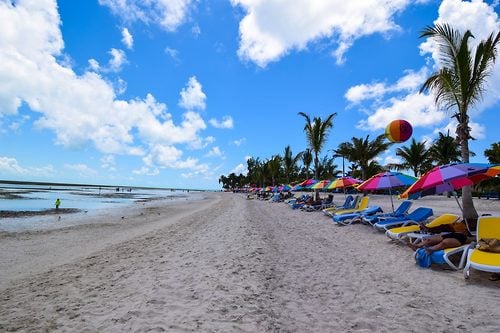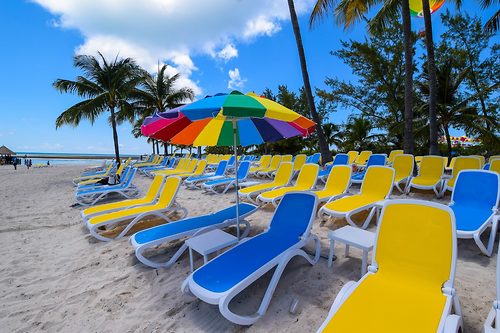 My kids were not with me, or I would have probably spent time at Splashaway Bay and Captain Jill's Galleon.  The kids I saw there looked thrilled to be running around.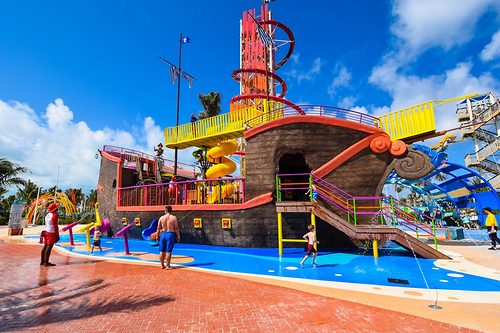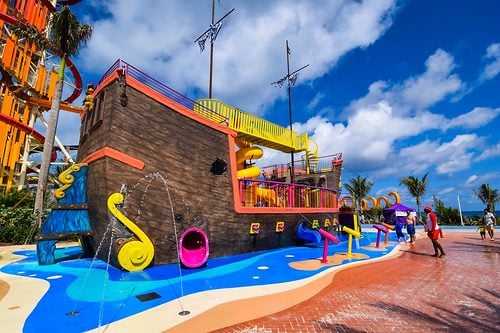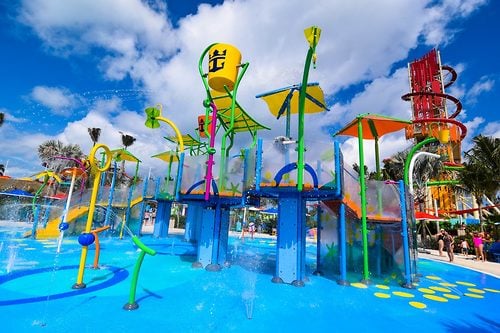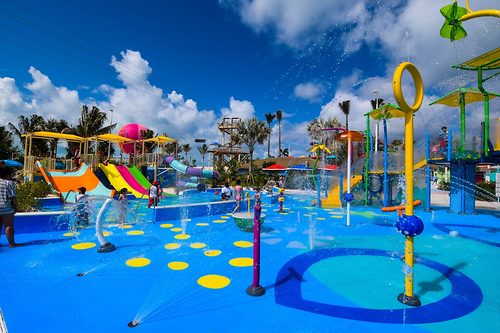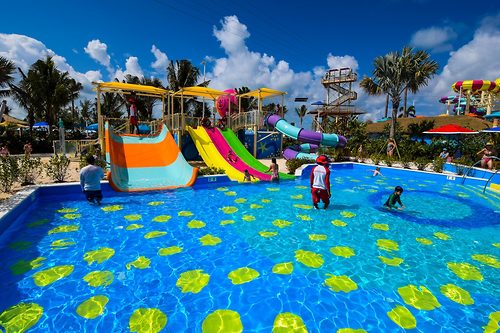 I asked the lifeguard and adults can do down the slides at Splashaway Bay and Captain Jill's Galleon.
Many blog readers wanted to know what each type of cabana on the island looks like, so here they are...
Thrill waterpark cabana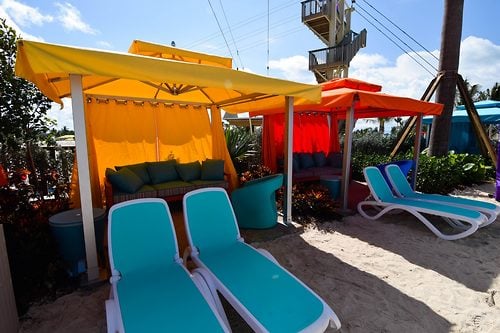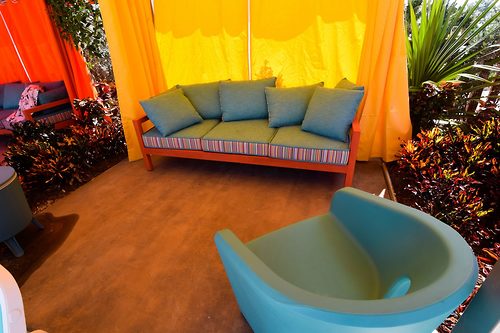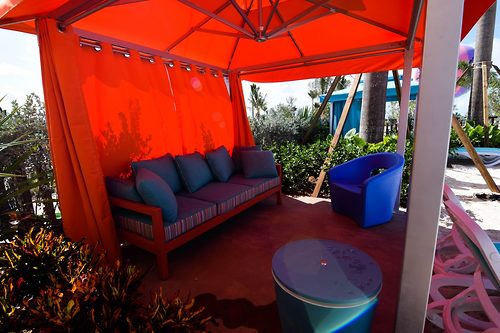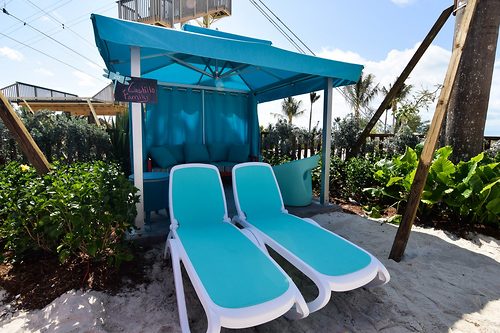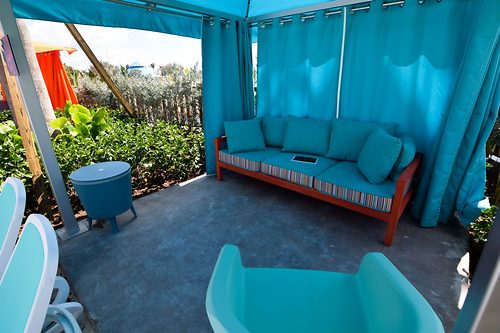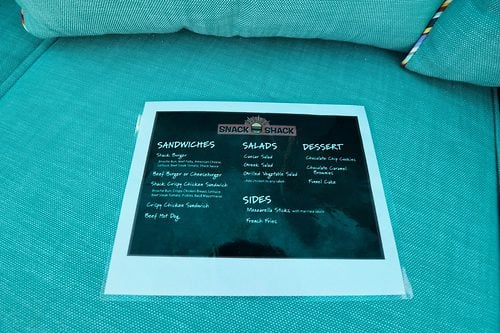 Chill Island cabanas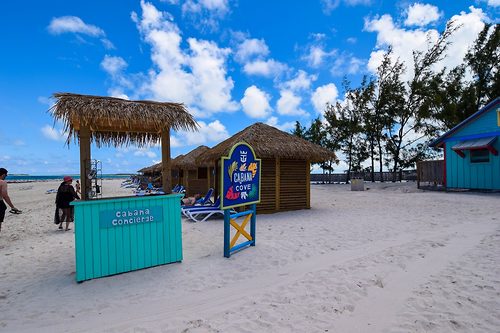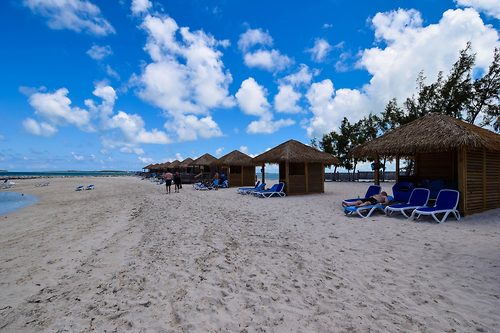 Oasis Lagoon cabana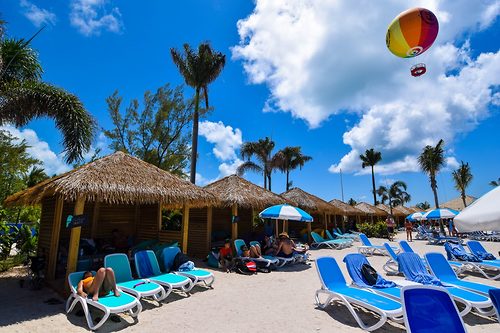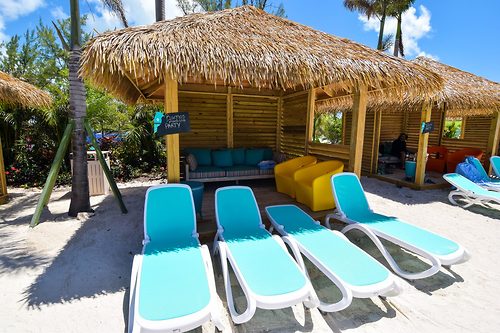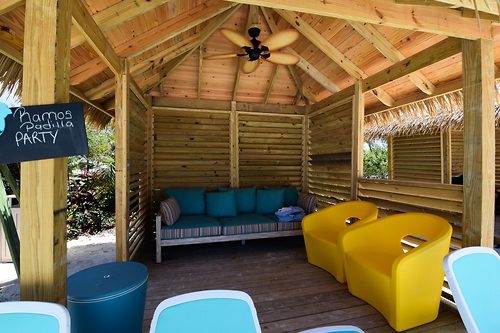 There was also Perfect Day at CocoCay merchandise available for sale at a few kiosks.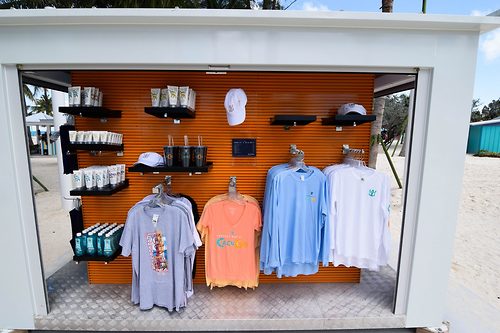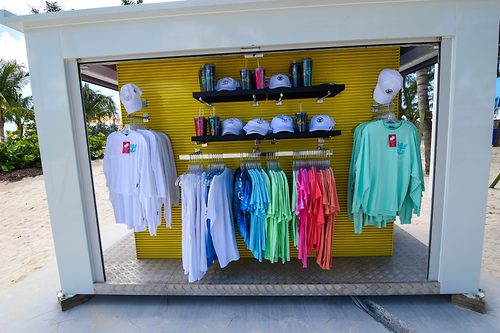 I had an incredible day, and I had to take a little time in late afternoon to simply relax in the pool after a day of running around and trying it all. Royal Caribbean designed Perfect Day to offer a blend of "thrill" and "chill" and it is not just marketing speak. The island delivers both in ample supply.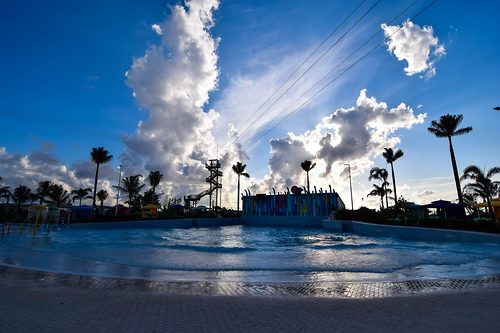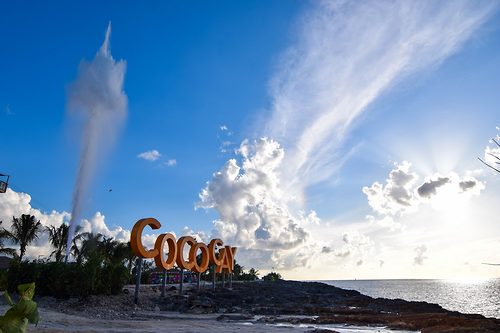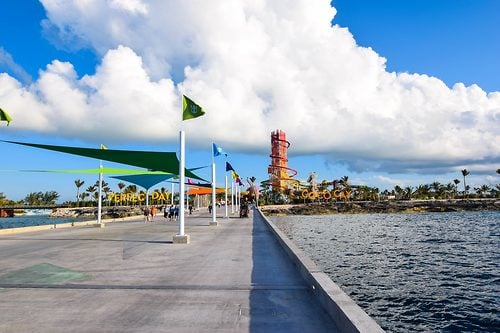 I got back onboard the ship around 7pm and prepared for dinner, which tonight would take me to Chops Grille.
Chops was busy, but the service and food were excellent. After a day of walking around Perfect Day at CocoCay, it was nice to just sit for a while.
After dinner I headed down the Bamboo Room for some after-dinner cocktails, followed by Royal Caribbean's Red nightclub experience in Studio B.
Tomorrow is our last day, and it takes us to Nassau, Bahamas.