In:
As we head north from Mexico, we had the first of two sea days on the return journey home.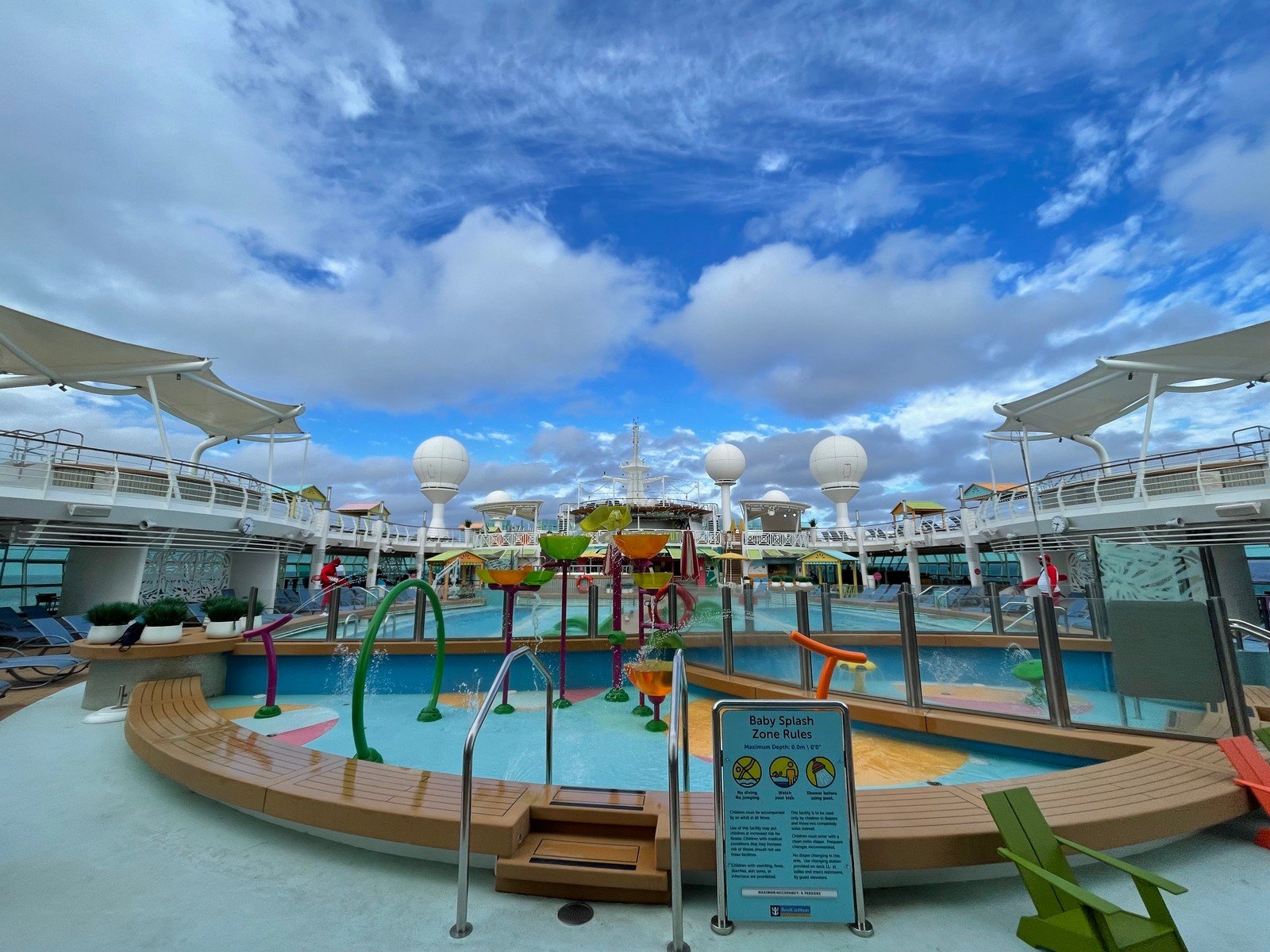 The last three days has had lots of fun on shore, but today we decided to take it easy and relax.
I got up before the family and hung out in the Solarium for a bit.  The sun was shining, but there was a strong breeze that made it feel chillier.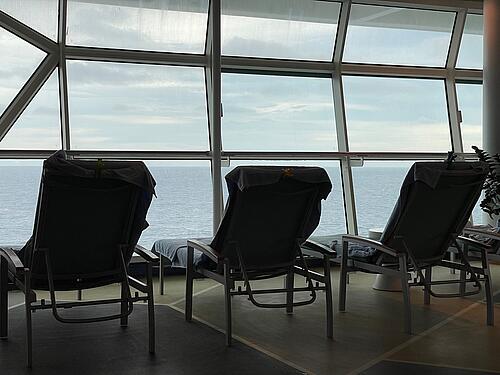 Something nice offered is you can borrow blankets from the towel station.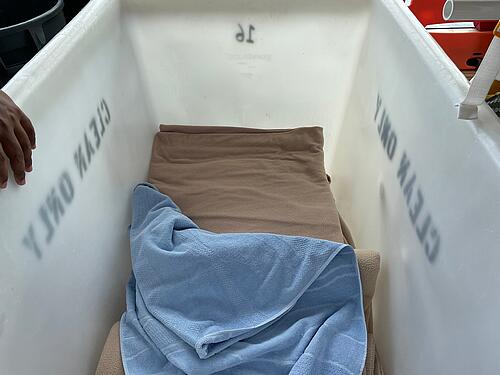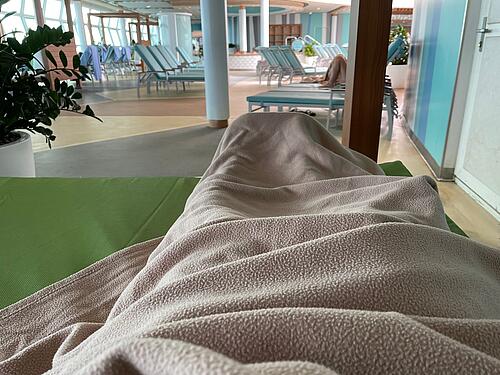 Eventually the family woke up and got going, so we headed to the Windjammer for breakfast.
Being a sea day, we just took things easy. A lot of the indoor activities were busier than normal because the cooler temperatures outside forced more inside.
I managed to get my first nap of the day in the late morning.
While the wind may have made the pool deck a little chilly, our balcony felt great with the abundant sunshine and protection from the breeze.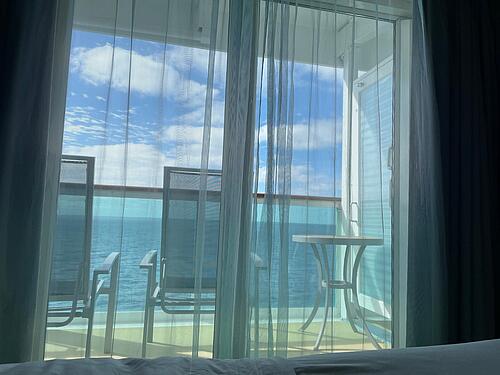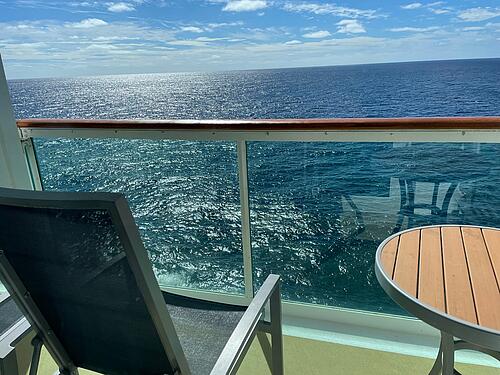 For lunch, my kids got El Loco Fresh while my wife and I went back to the Windjammer.
By this point, I needed another caffeine fix, so I grabbed Starbucks.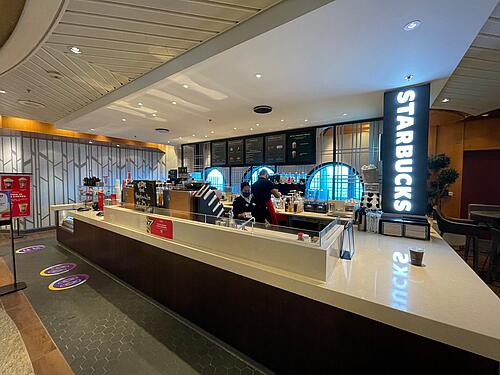 Something neat about the Starbucks location on Navigator is the not-so-well-known seating area behind the bar. It has large windows that look out to the ocean and promenade deck.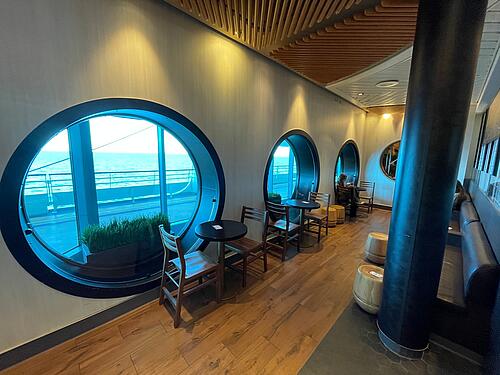 A few readers have wanted to know about the gym situation, so I took a walk up there.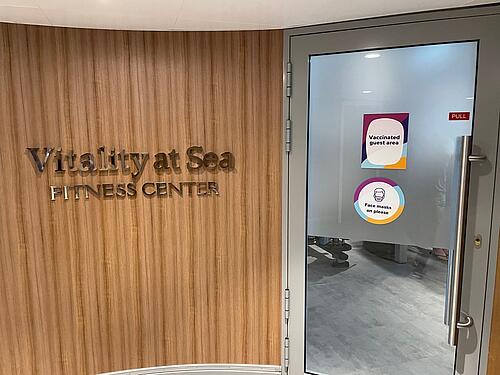 I couldn't find a crew member to ask directly, but it appears as though face masks are required while working out. There was signage indicating it, and every guest I saw in the gym had their mask on.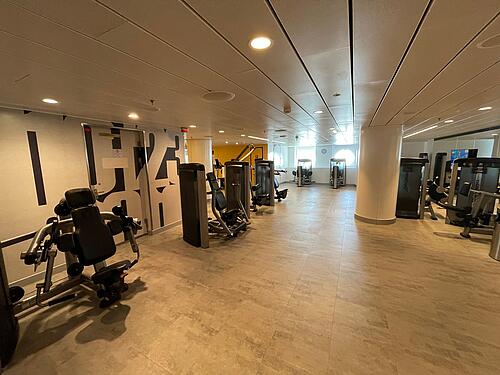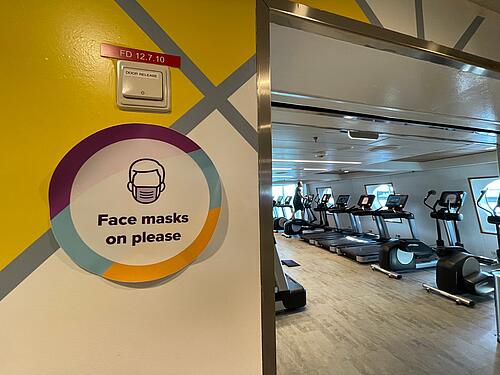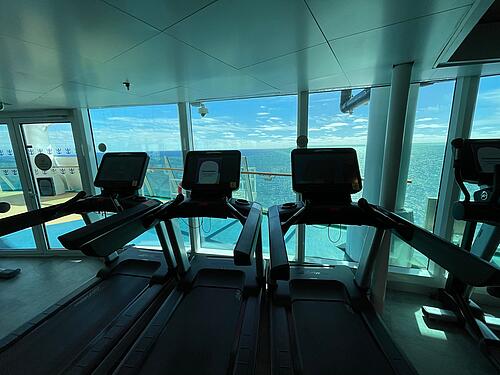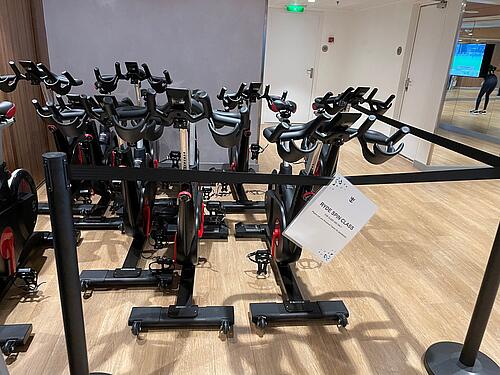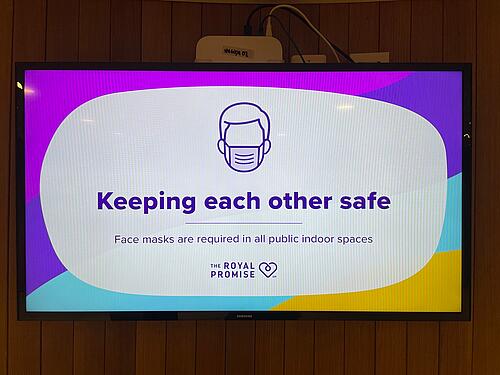 When I got back to the room, my kids reminded me I had promised them milk shakes at some point in the cruise, and like any dad, I told them I don't recall promising anything fun like that. They didn't buy it.
Johnny Rockets on Navigator of the Seas is a counter-service location, where you order and go.  Most other ships have Johnny Rockets as a sit down restaurant.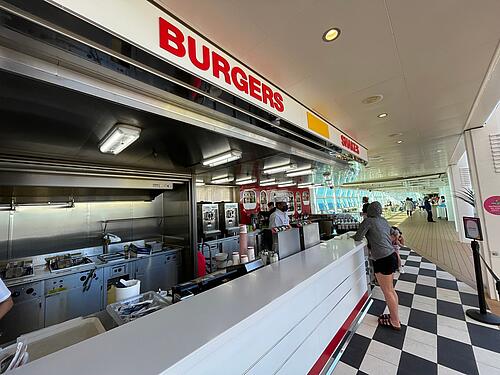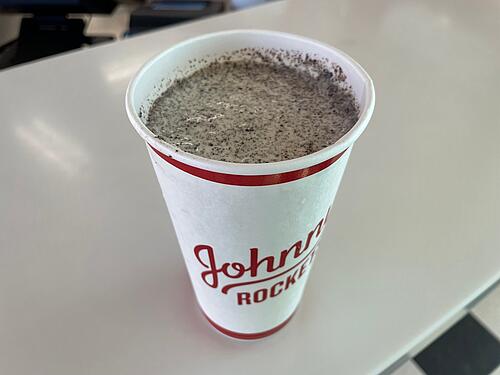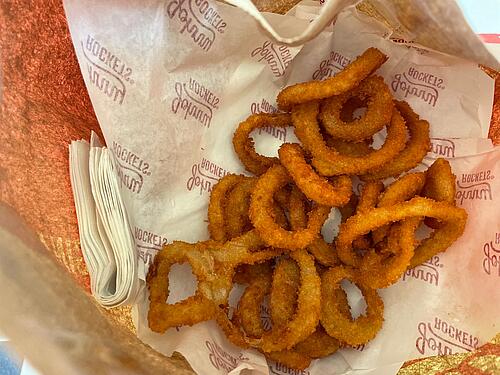 I got the kids milk shakes and onion rings for my wife and I to share.
Back to the room, I started watching a documentary and ran right into the second nap of the day!
I woke up to a lovely sunset right off our balcony.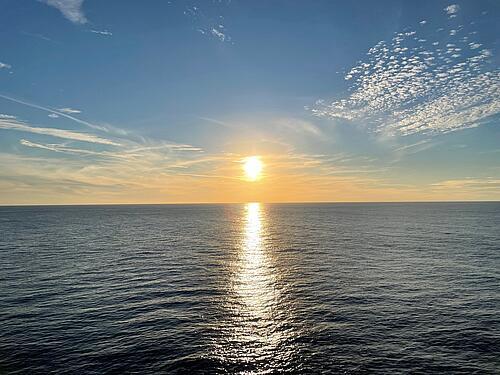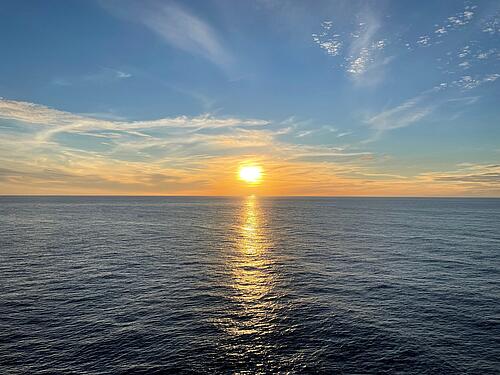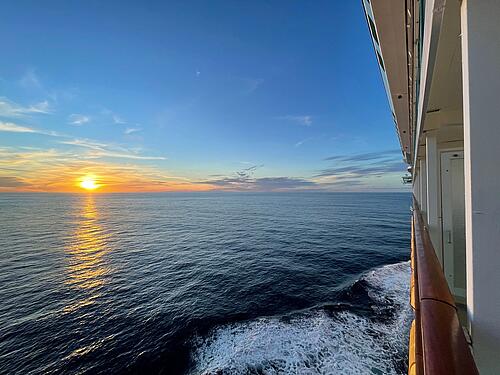 Dinner tonight was the last of our 3-night specialty dining package, and we went to Jamie's Italian.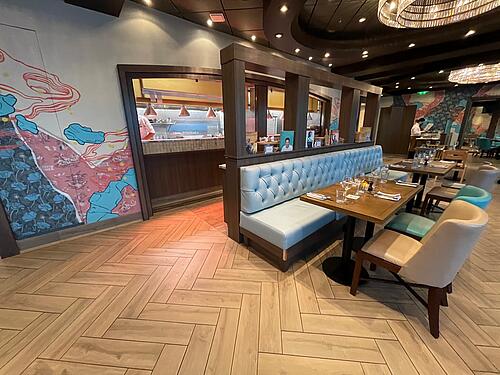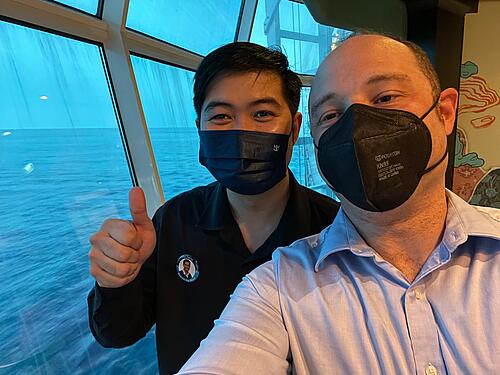 The kids love the pasta here, and I decided to try the Jamie's Burger just to mix things up.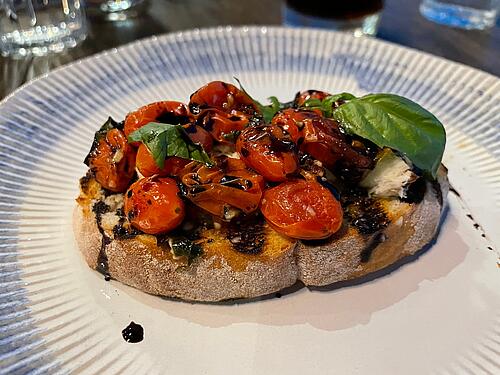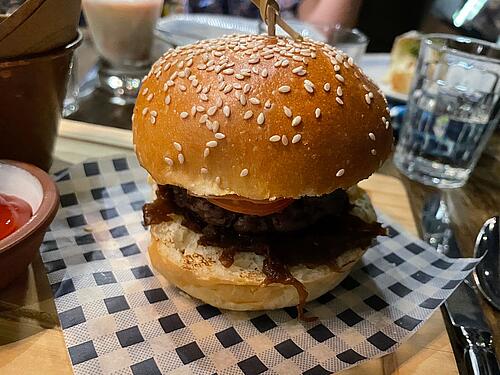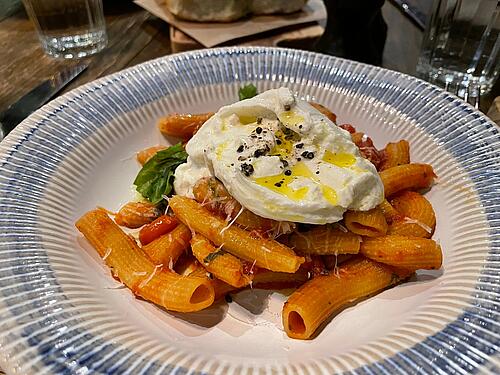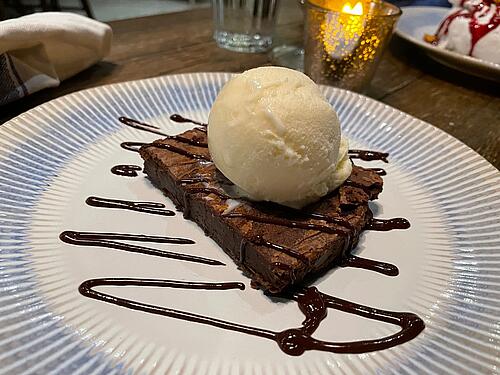 We were unable to get the kids into Adventure Ocean, so we left them in the cabin for a little bit to play on their devices.
We rounded out our evening with guitar music in the pub.
Tomorrow is one more sea day.