In:
Our last day on Navigator of the Seas, and while I cannot say I was excited for today, I also was glad to have one more day onboard. Being a nine-night sailing, this felt like a significantly longer cruise and I think that made the last day slightly less depressing.
We slept in and went up the Windjammer for breakfast. Even rolling in around 9:30am, there was not much of an issue finding a table. In fact, crowds were rarely a problem. Even going later in the evening to Guest Relations desk in the evening of the last night had no line.
We had a few group meets this morning, including a podcast recording and stateroom crawl. In fact, even the cruise ship's hotel director and food and beverage manager joined us to say thank you and answer some questions.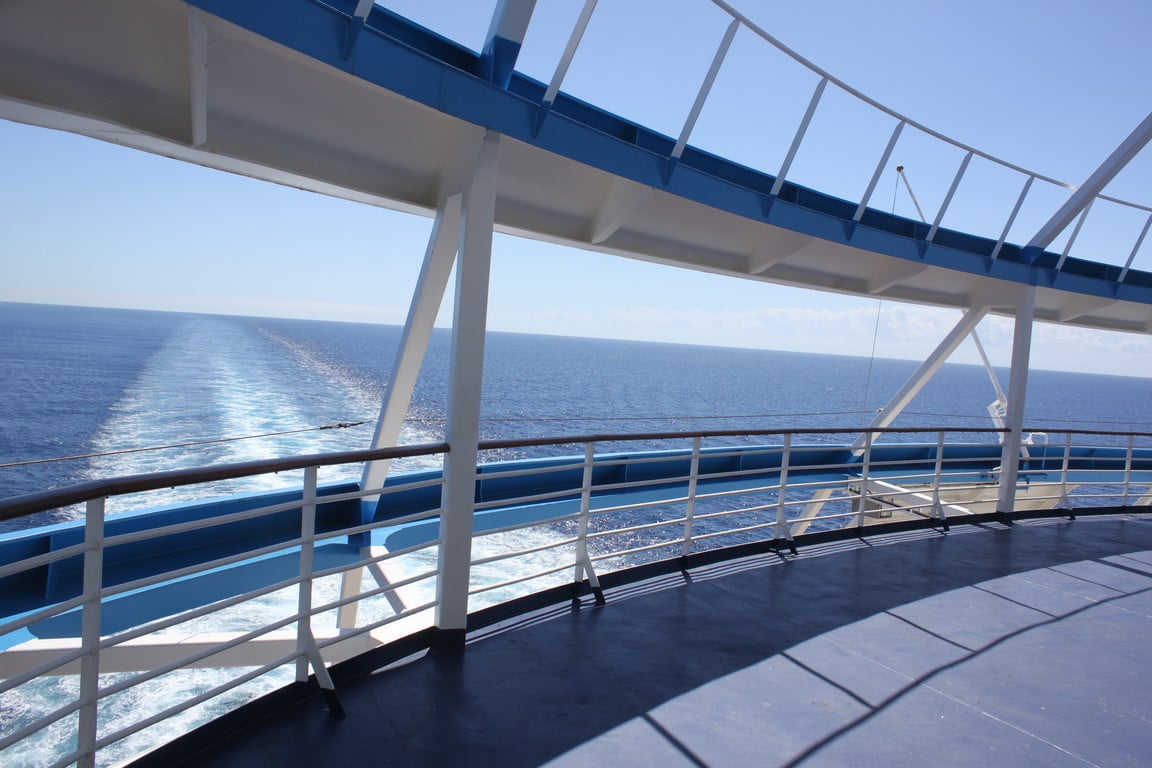 We decided to order lunch to the room one last time. Of all the suite perks we have, the lunch in the room was very convenient for a family.
Speaking of family, I took my oldest daughter ice skating. I had promised her I would take her again and so I took her for a few laps. She insisted before the skate that she wanted to skate without me holding her hand but that did not really hold up. We had fun and I'm hoping when we go on Harmony of the Seas in September, she will continue to improve her skating skills.
I may have also made a stop at the NextCruise office and inquired about a sailing or two. More details to come once I have some firm details.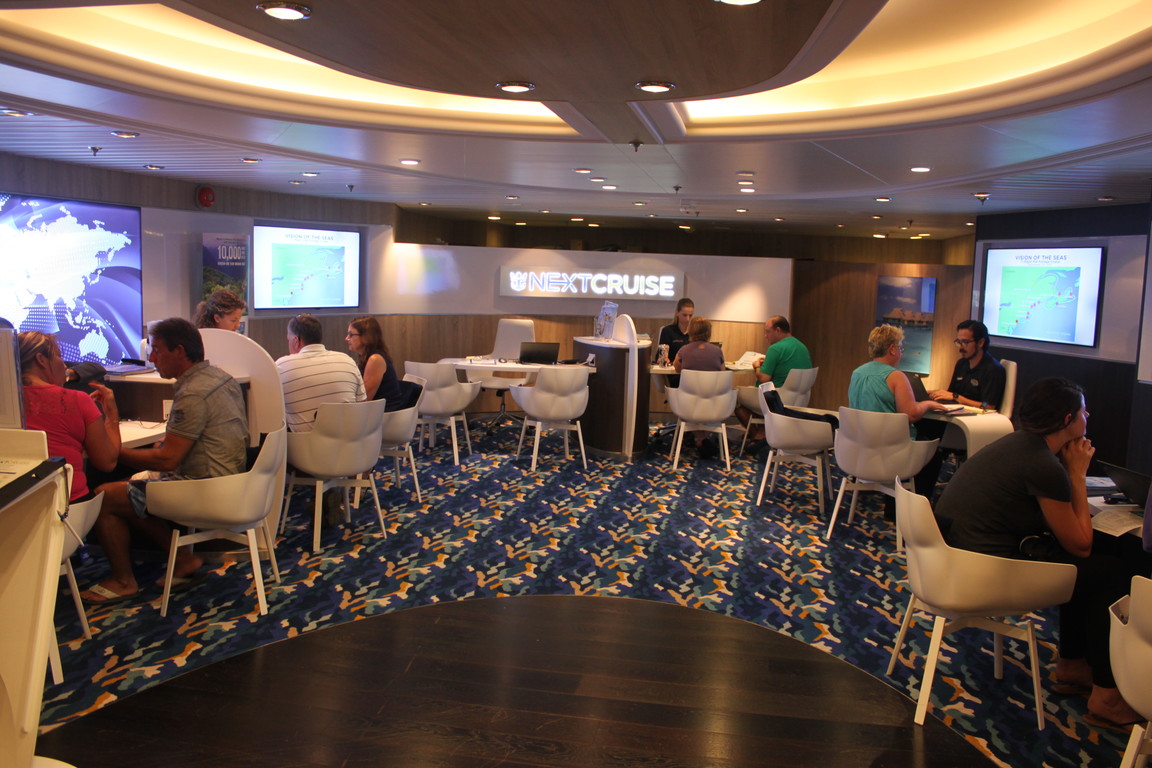 We had dinner at Sabor, in what has become a pseudo-tradition on group cruises to enjoy, "one last guac". The meal was terrific and I can say that I will sleep better tonight with that food consumed.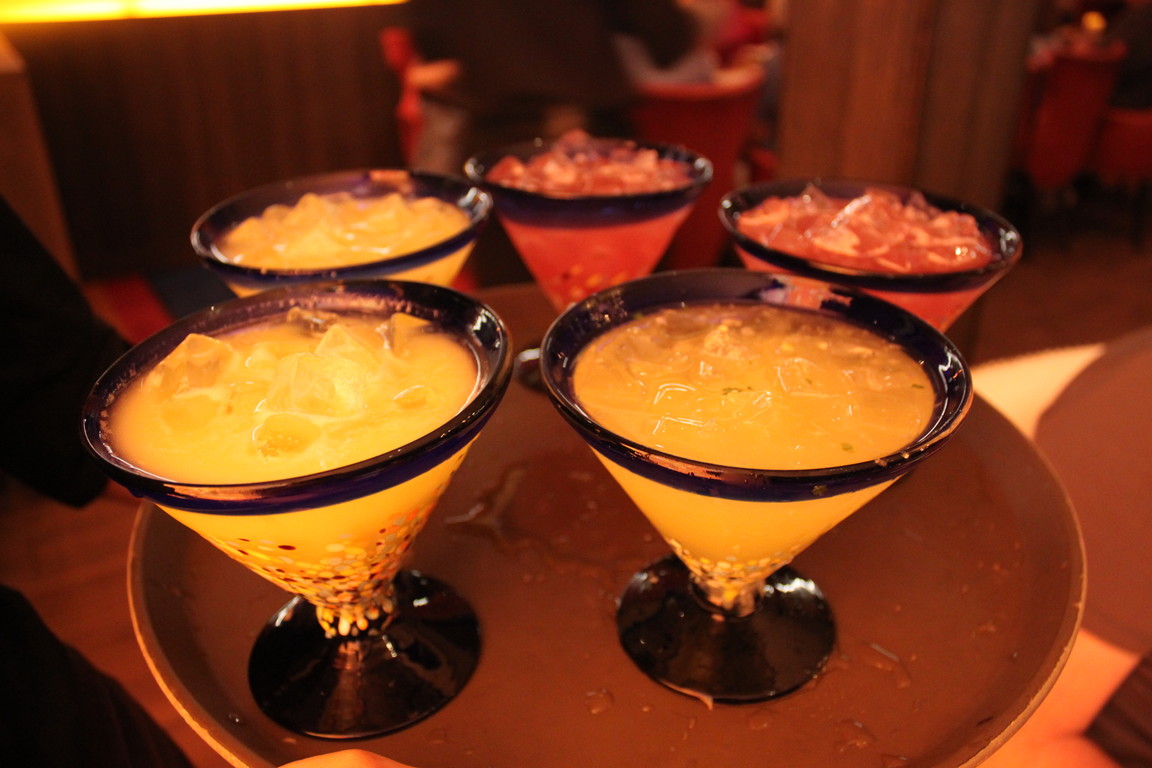 Overall, this was a phenomenal cruise. The weather was absolutely perfect and the friends that joined me on this cruise were so much fun. Going on a Royal Caribbean is always fun, but when you have friends join you, it makes the experience so much better. I am grateful to everyone who took time out of their lives, and spent their vacation time on a cruise with us. I know everyone had a good time onboard because of the great personalities, and everyday was better than the next.
Our next group cruise is in September 2017 on Harmony of the Seas and I will take this opportunity to invite you to join us for that sailing. I cannot wait to start that journey and even more excited to see the friends I made on this sailing and meet new ones.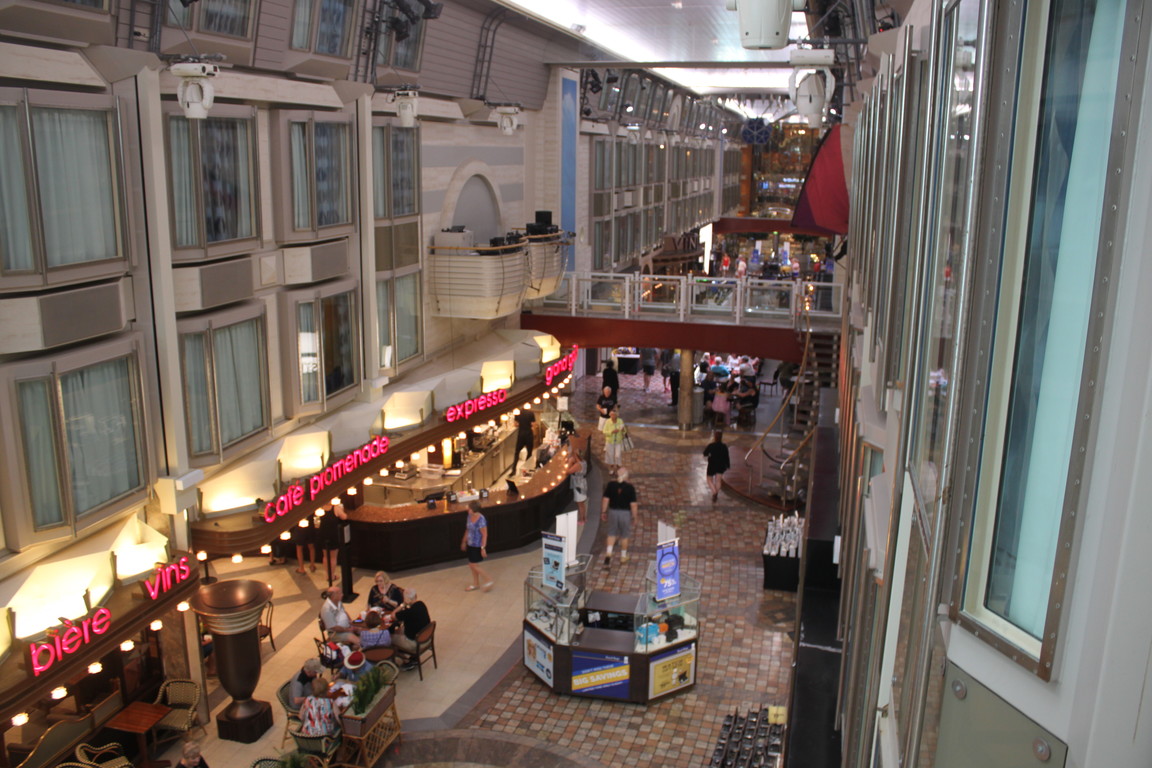 Thank you to everyone who followed this live blog. I never had so much fun staying up late to write blog posts!
Stray Observations
Interestingly, Allure of the Seas appeared nearby this morning and we seemed to follow each other all day.
As per usual, there were a number of souvenir glasses for sale around the ship. One table was set up at the Windjammer entrance and another on the Royal Promenade.

The ocean was as calm as a pond. Impressive and beautiful.