Navigator of the Seas Live Blog - Day 7 - Bonaire
In:
Today is our last port stop, and it is in the island of Bonaire. Completing our tour of the "ABC Islands," we had the least planned for this day. And by least, I really mean no plans.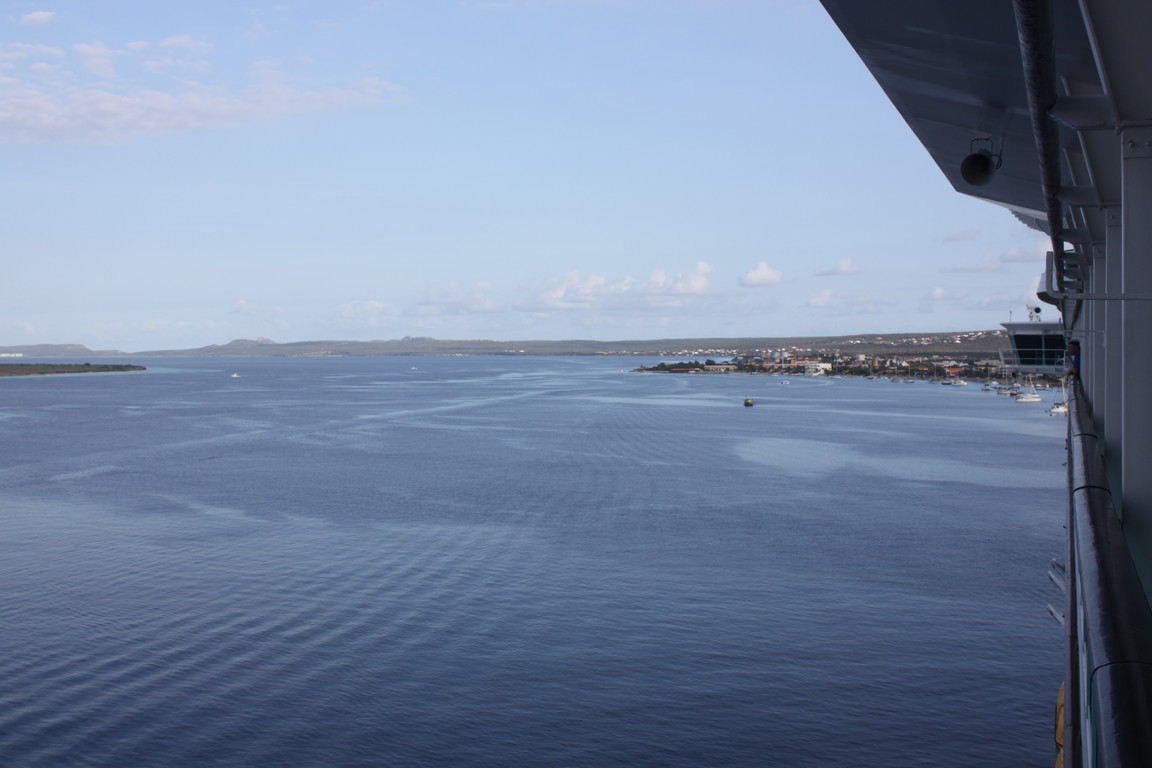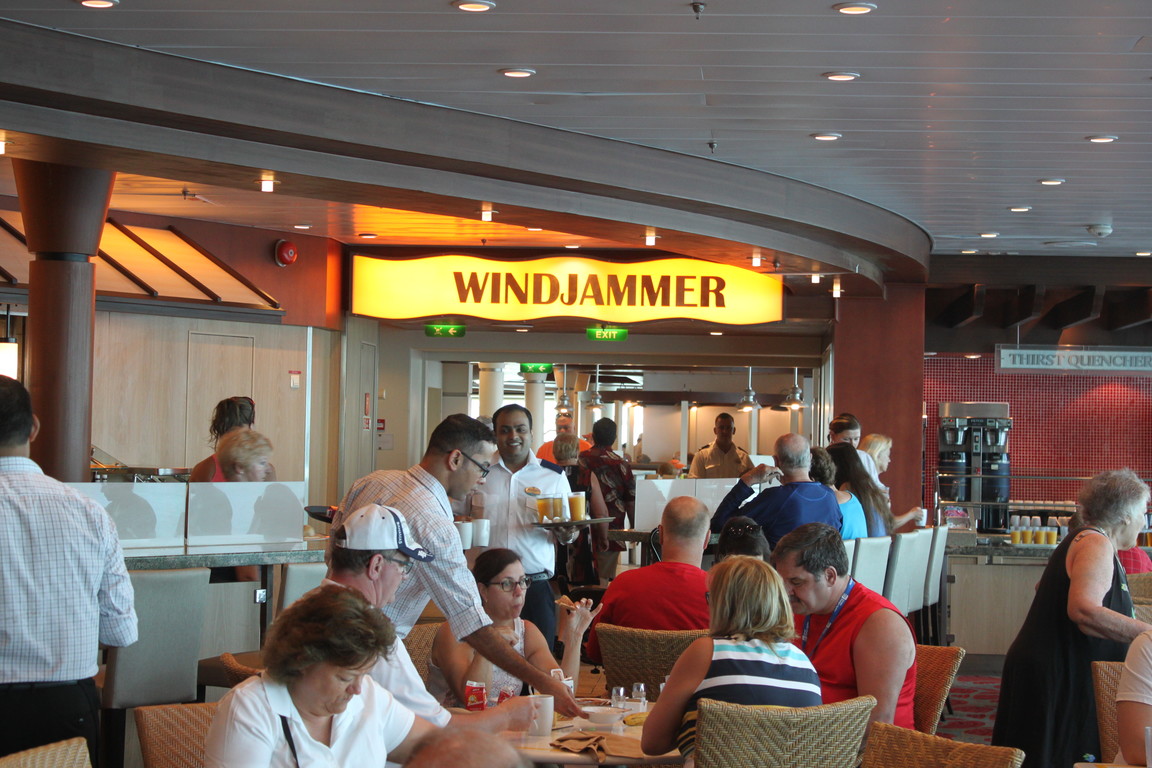 Our ship docked at 7am, just as it did in other islands, and we enjoyed breakfast in the Windjammer before dropping both children off at Adventure Ocean. We decided to leave both children onboard for this port stop so they could have a fun day and my wife and I could enjoy some time onshore.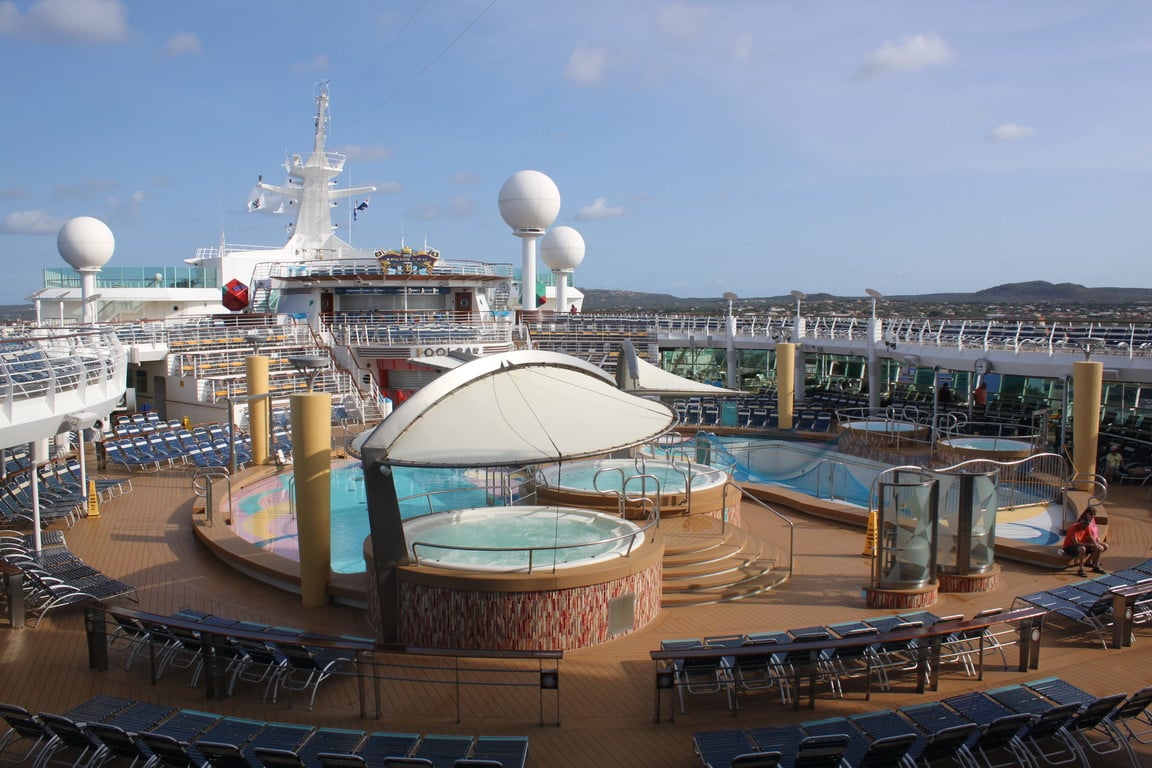 Bonaire seems to offer the least things to do of the ports we visited near the ship dock. It is a nice, small town that has a few restaurants and some open air markets, but it is not like Cozumel, Curacao or St. Thomas in terms of having a lot to offer in town.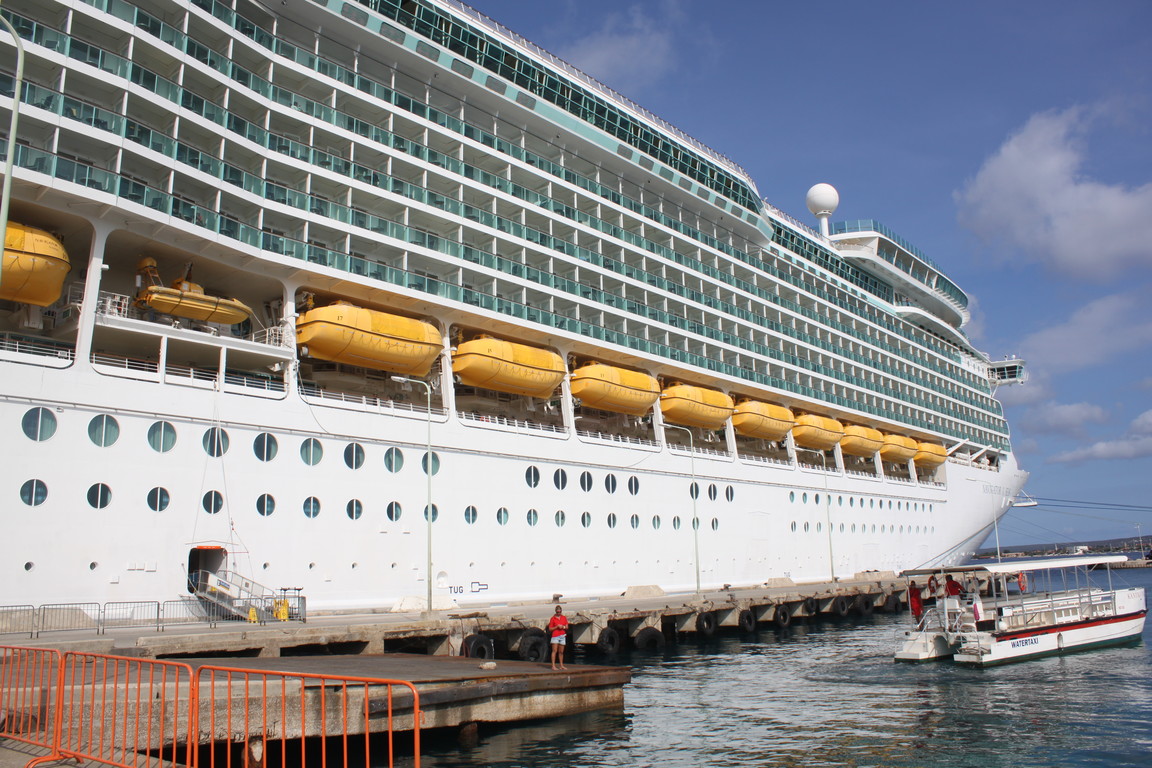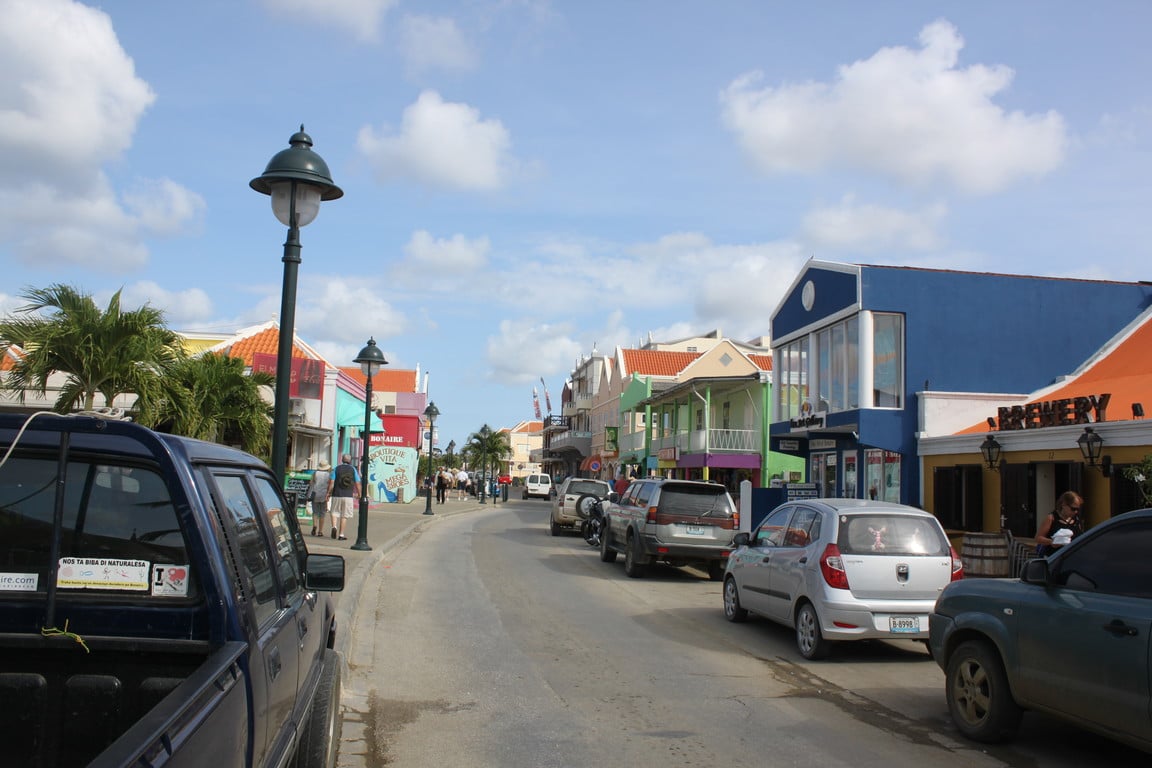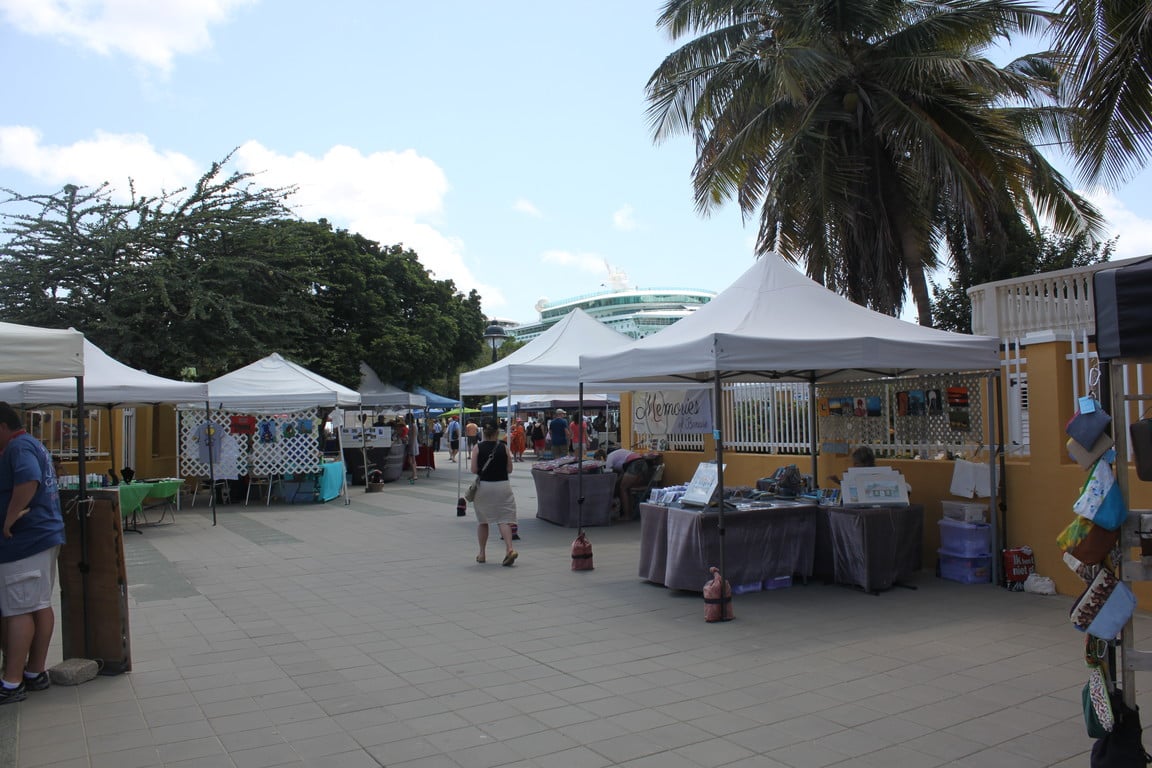 We made the best of the day, with a quick stop in a coffee shop and then started walking around to see what was available.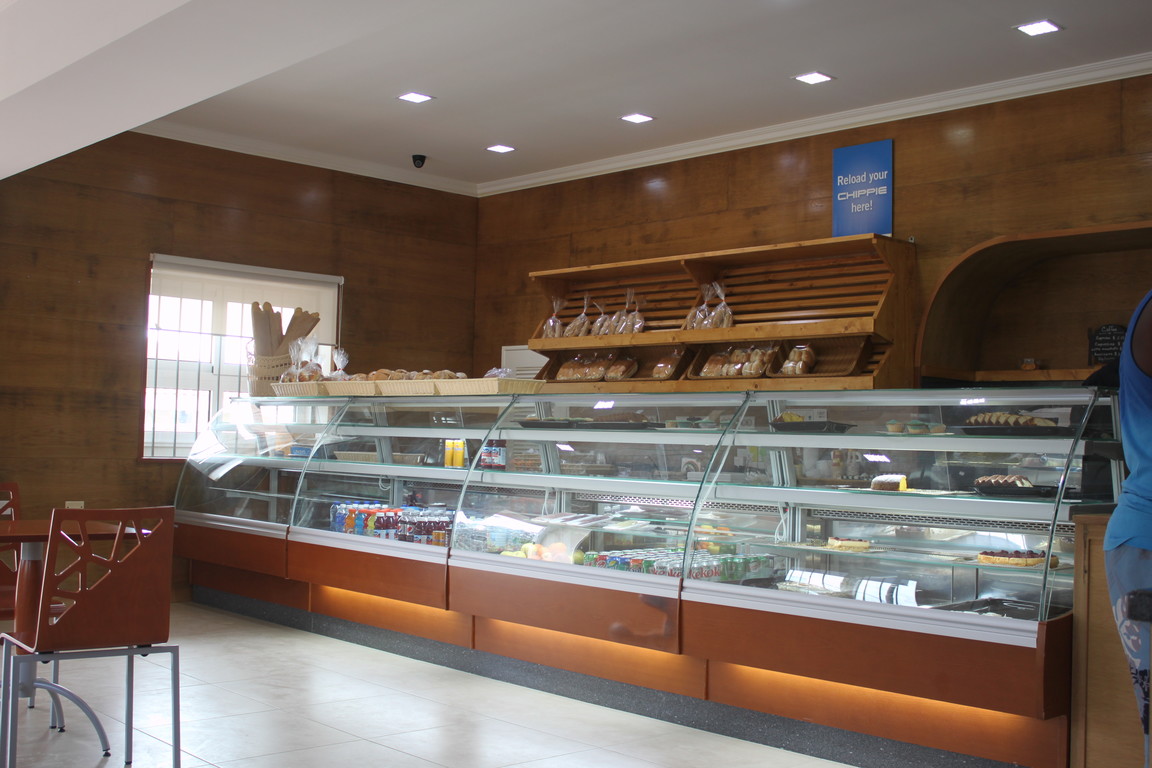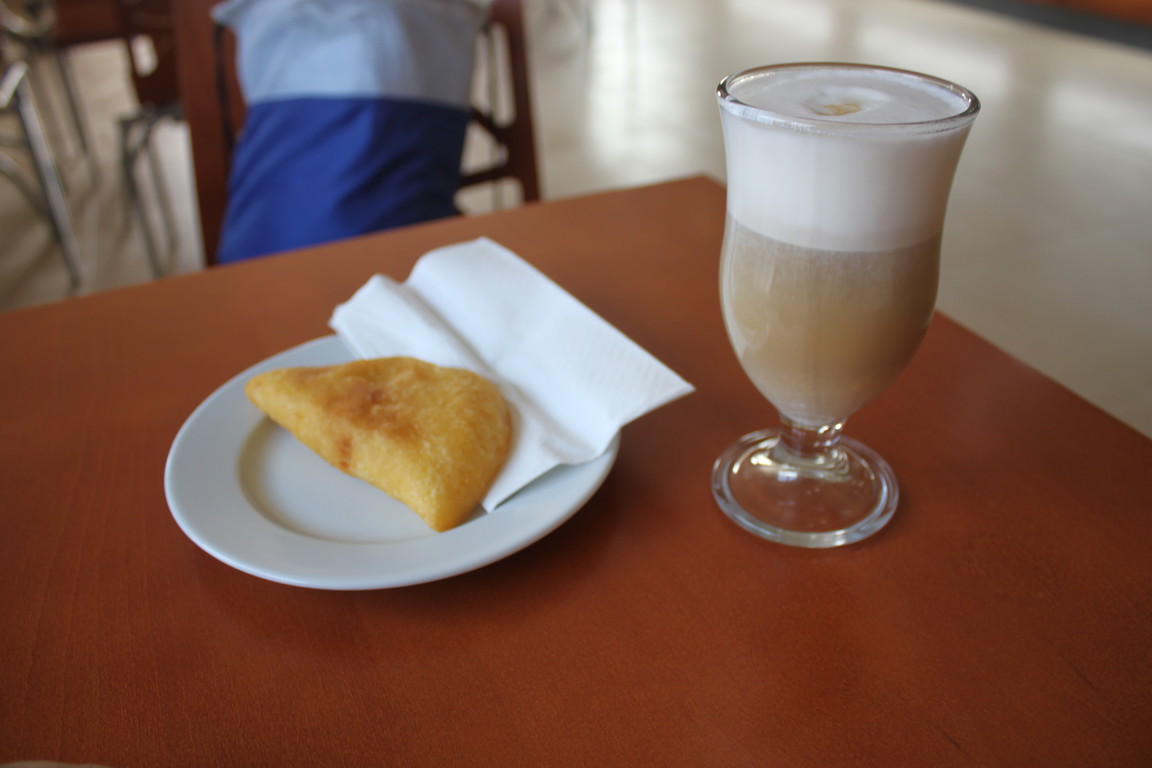 We had hoped to find a nice beach that we could walk to, but came up short in that endeavor. We did enjoy a nice water taxi ride back to the dock ($5 per person) and then a good lunch in town.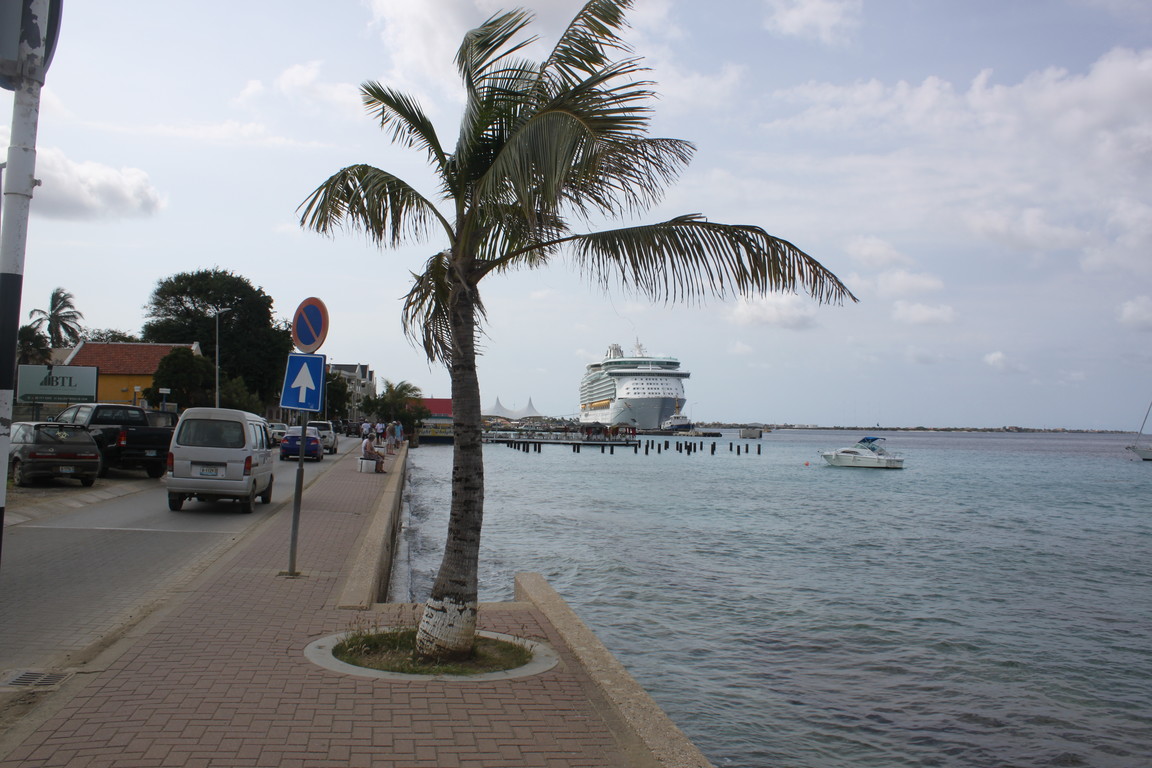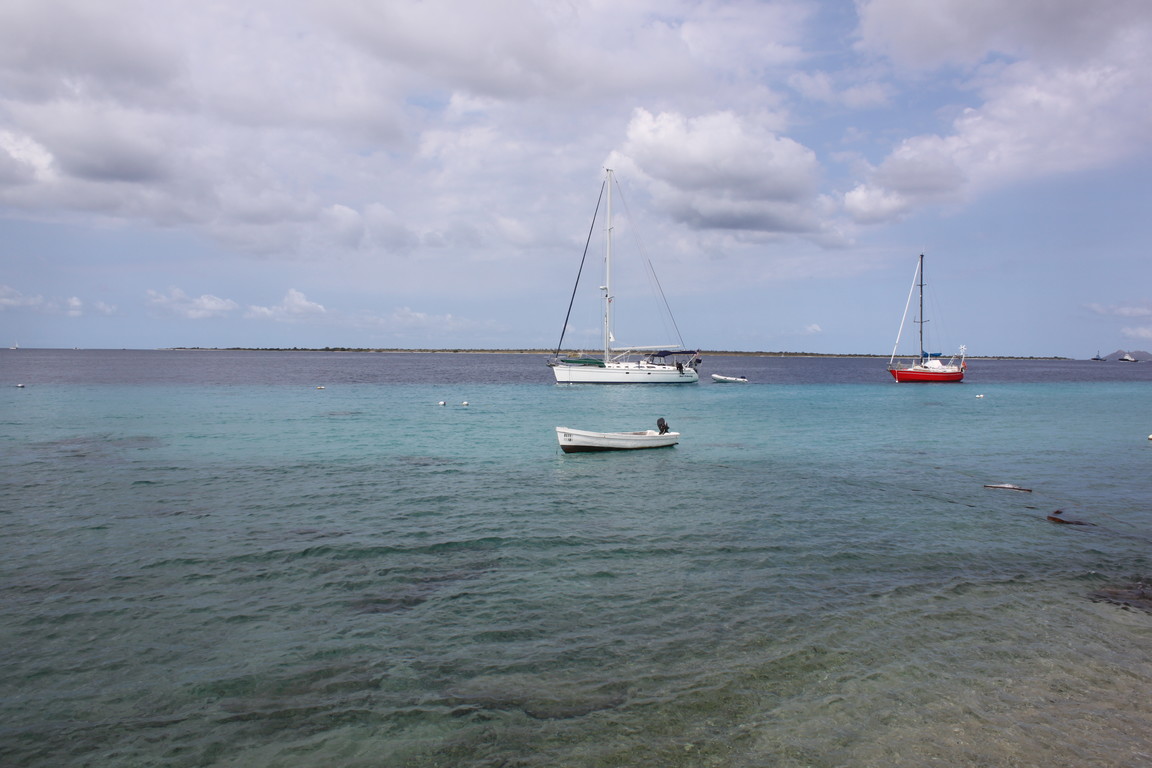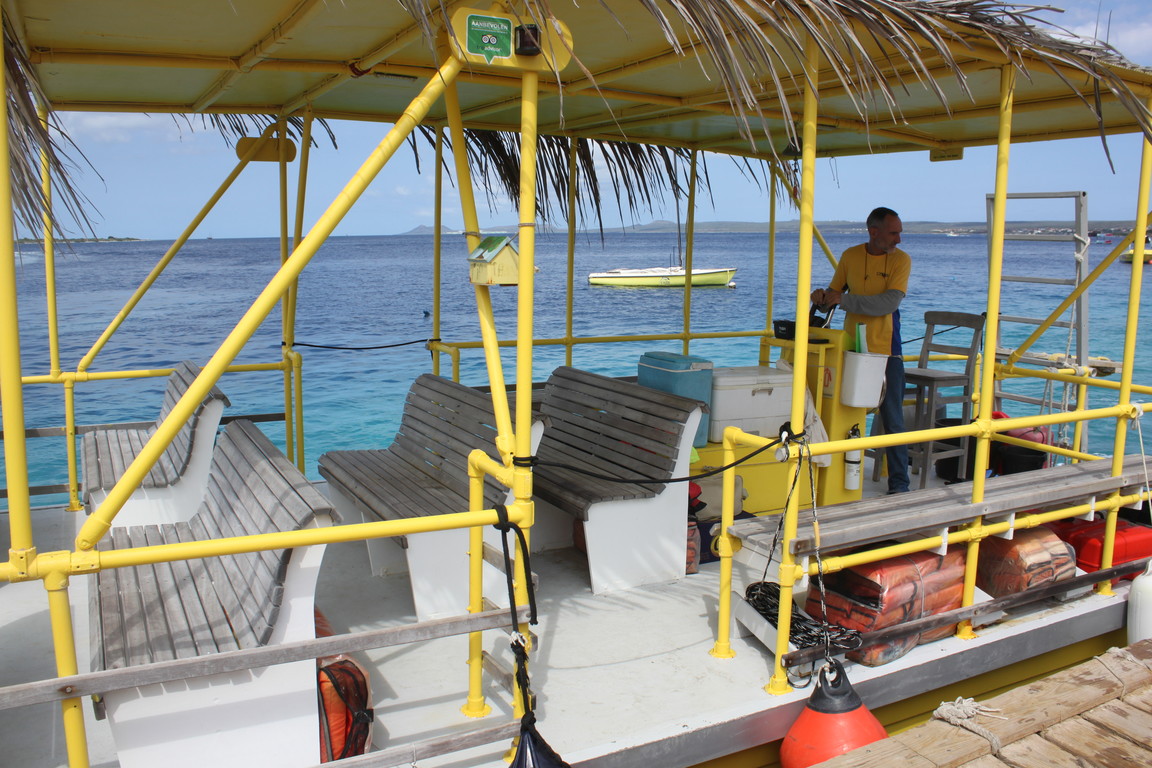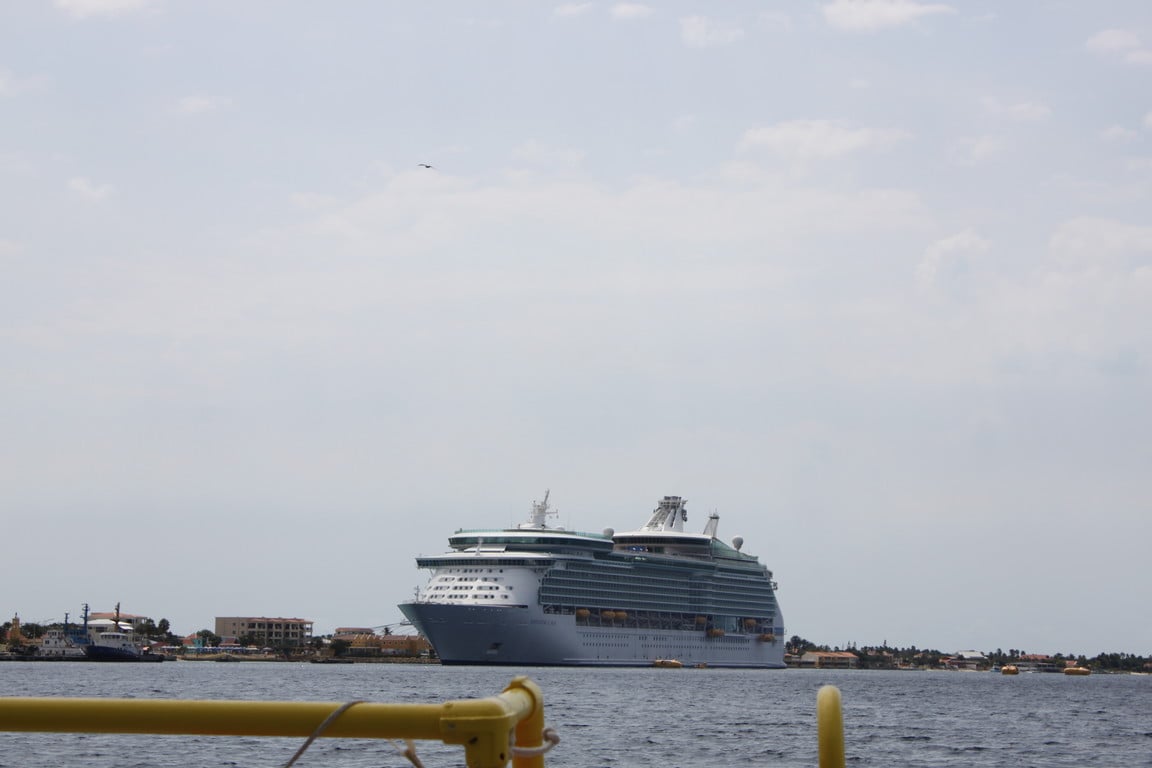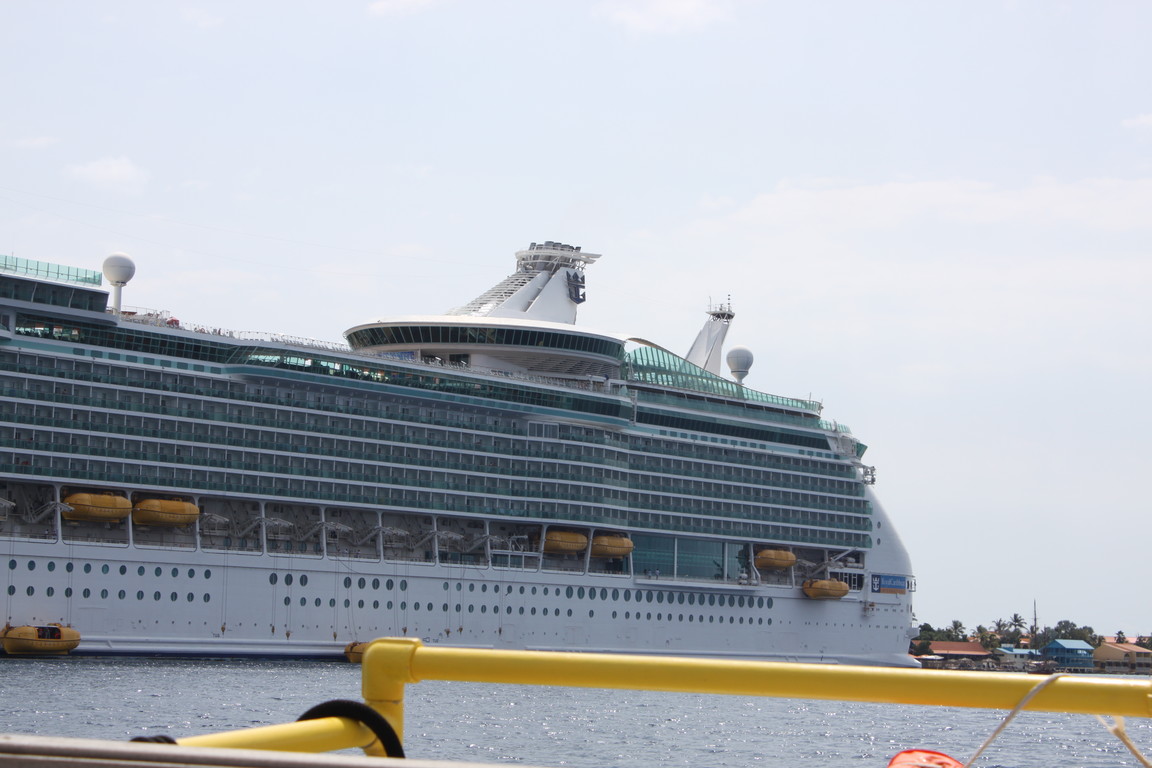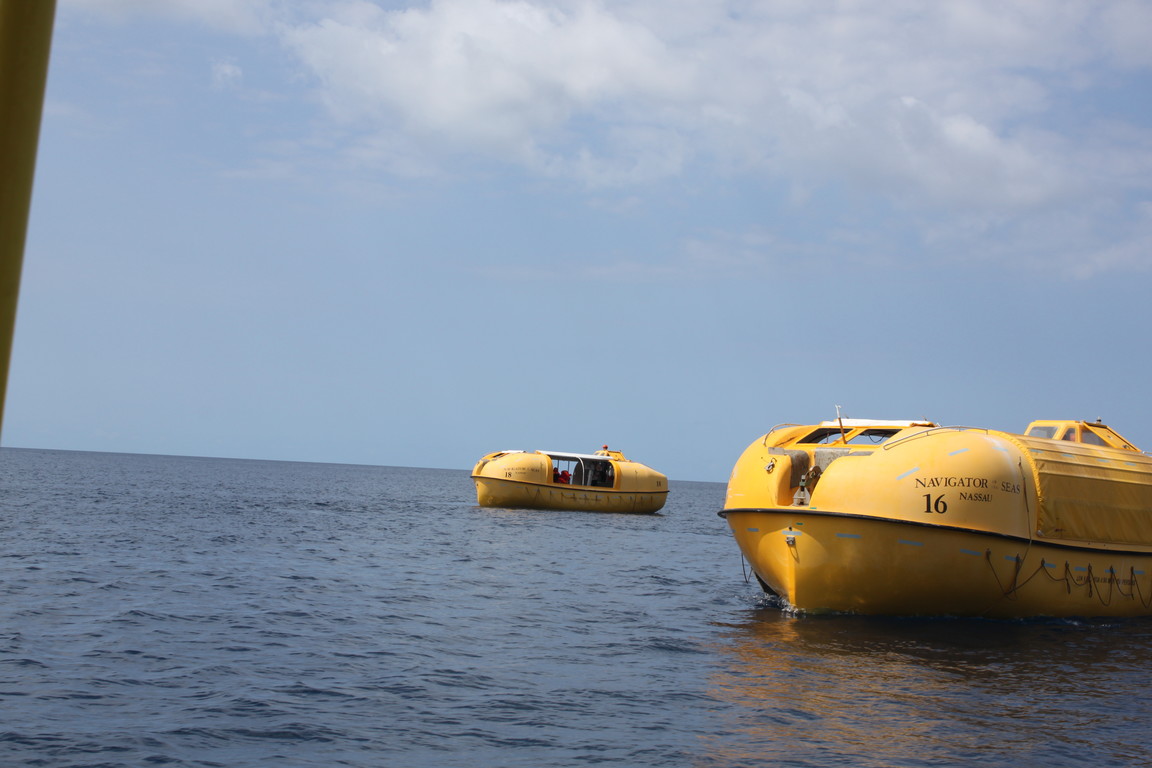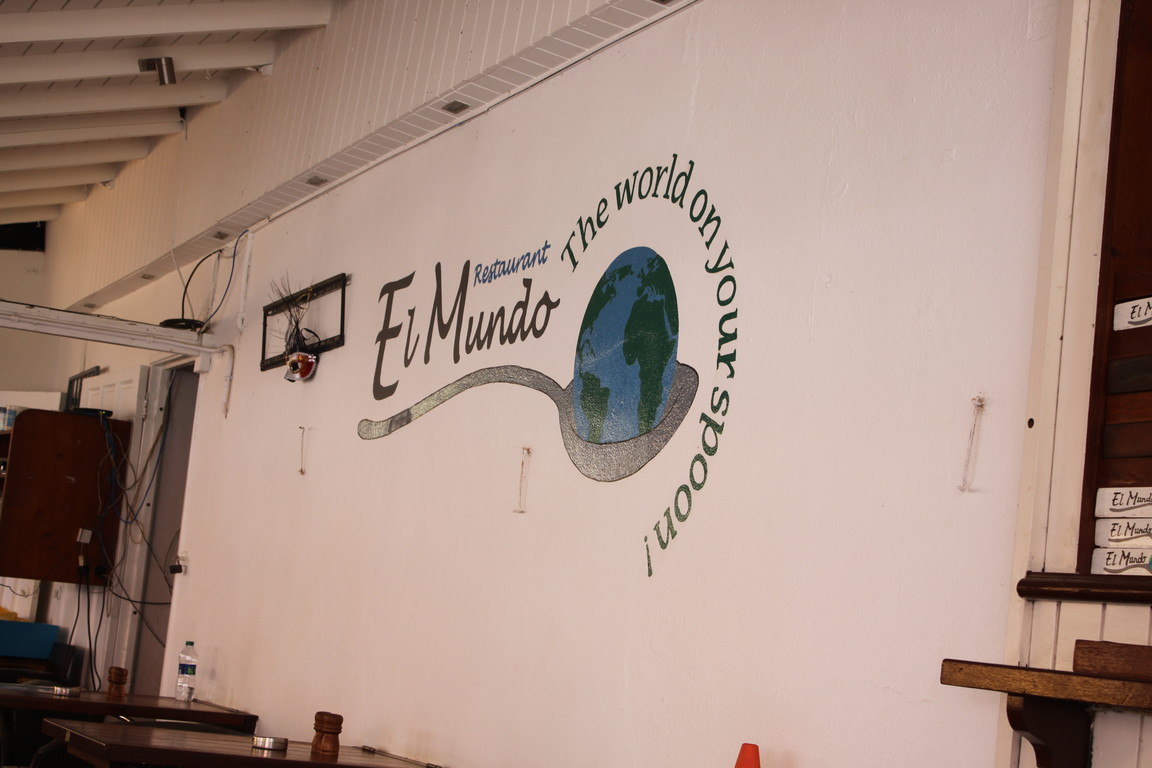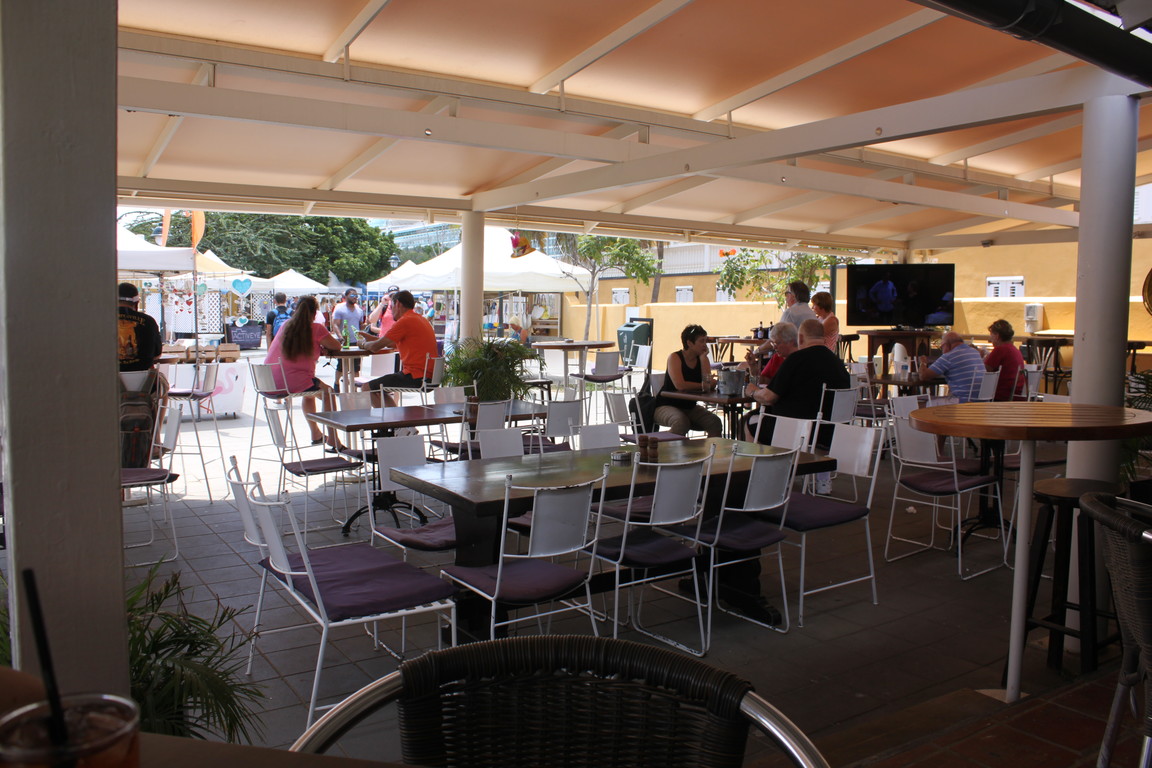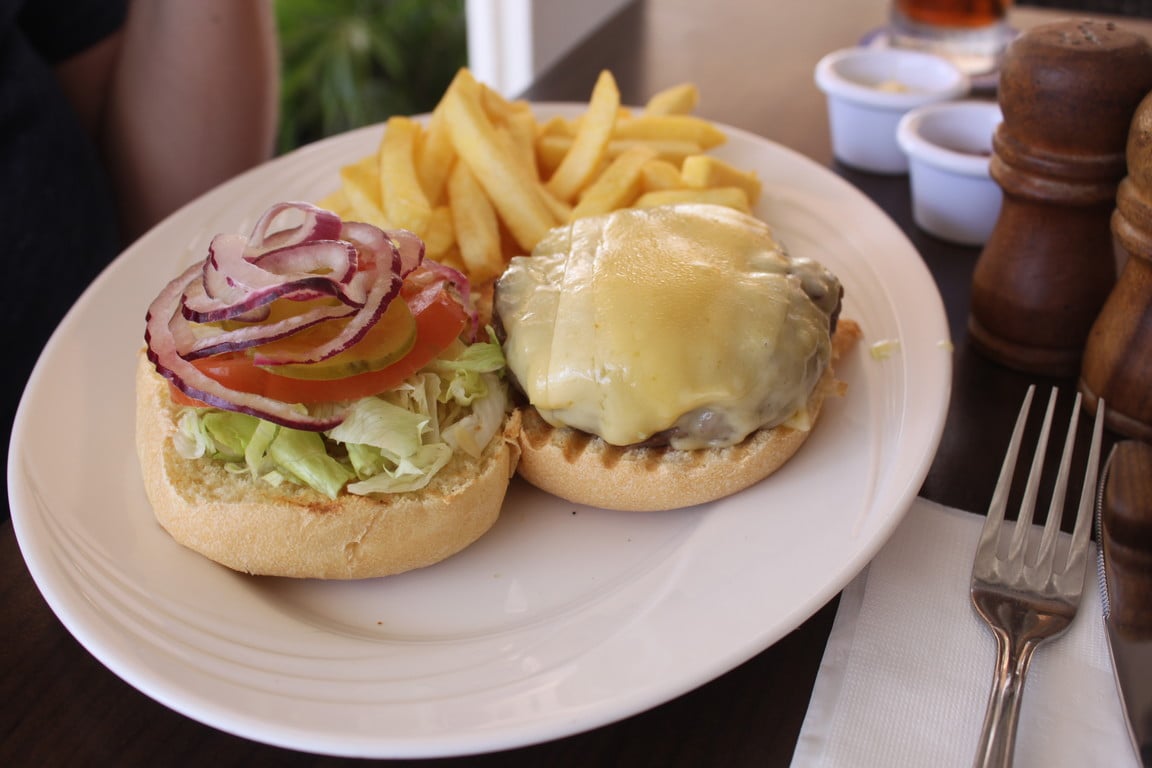 With no children in tow, we decided to cut our losses and head back to the ship for swimming. Believe it or not, we had not gone swimming on this cruise yet. So my wife and I enjoyed some time in the Solarium. It was glorious and in case you are wondering, the Solarium pool water is salt water.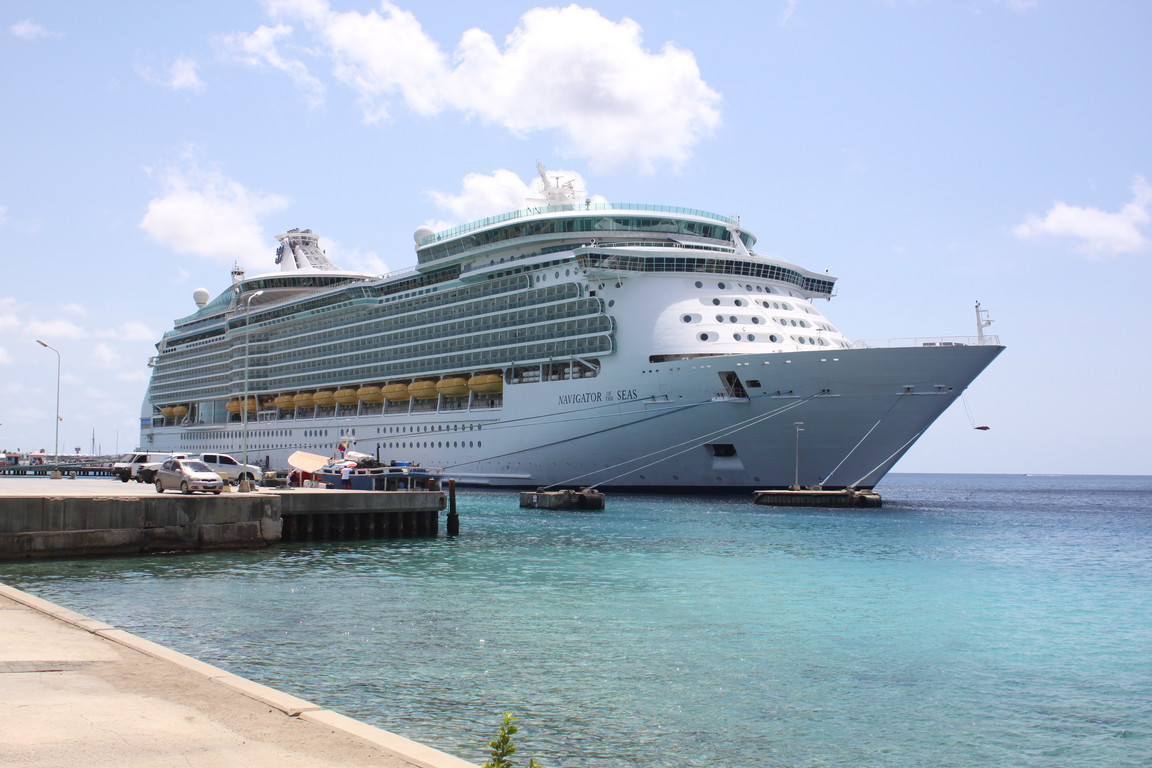 We watched sailaway from the pool deck and wished adieu to Bonaire on another stunning evening. Each evening has been perfect weather wise.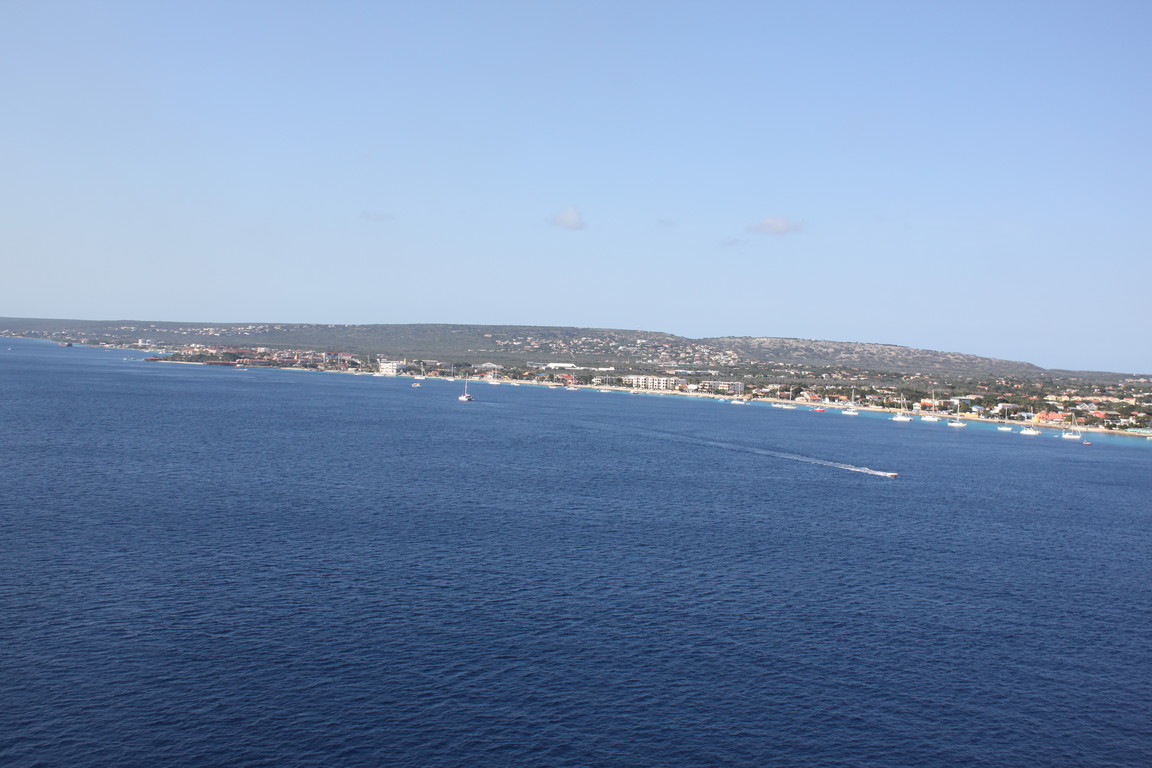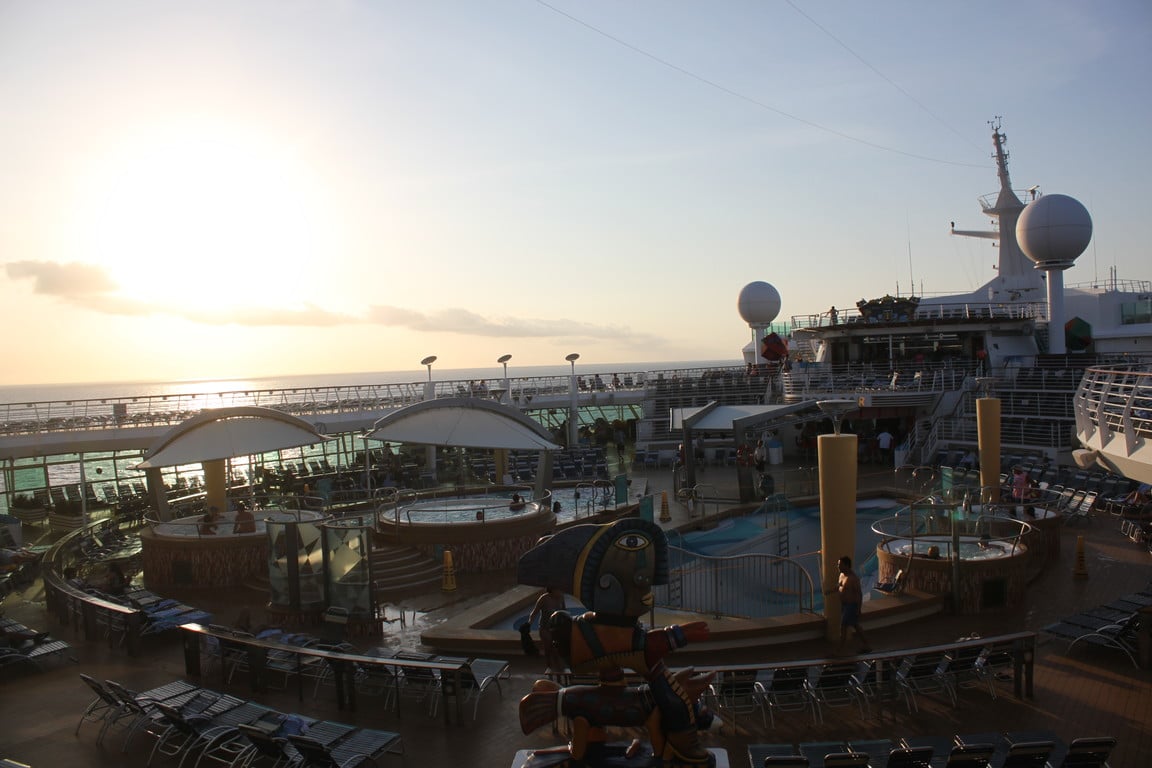 We had planned to go to the main dining room for dinner, but decided to try out Izumi. As many of you know, I had eaten Izumi takeout over the course of the cruise, but we wanted to full experience.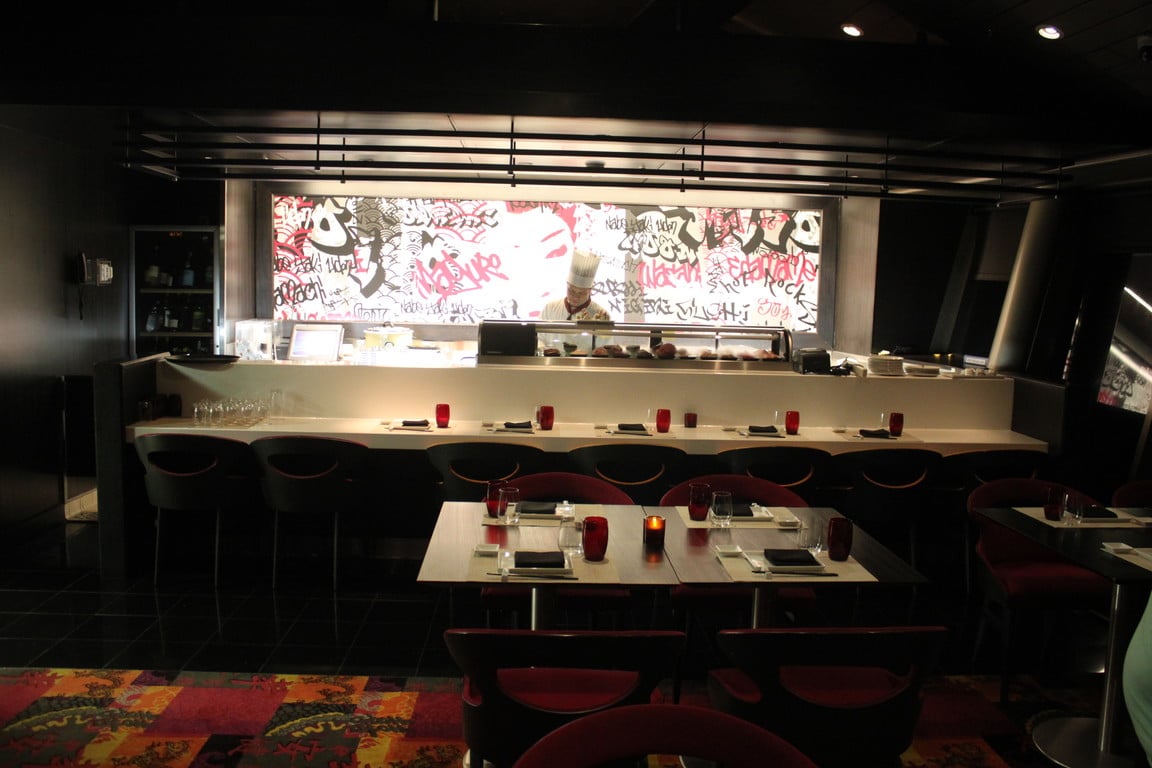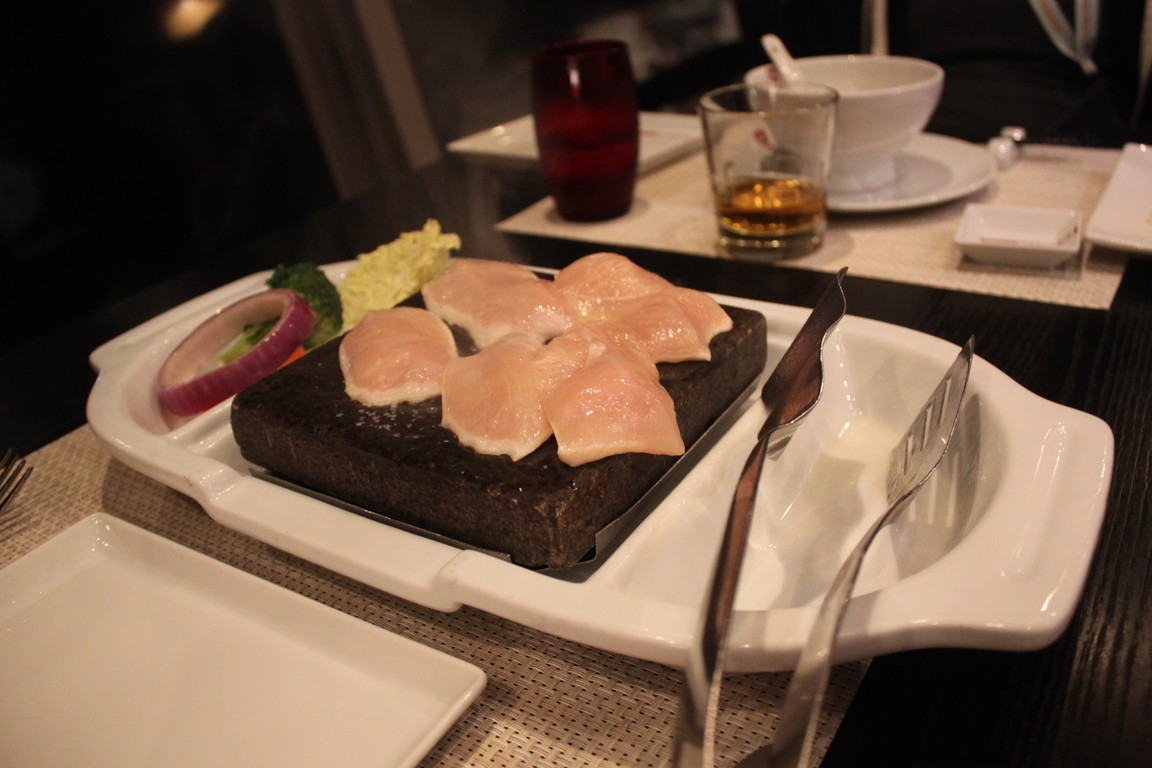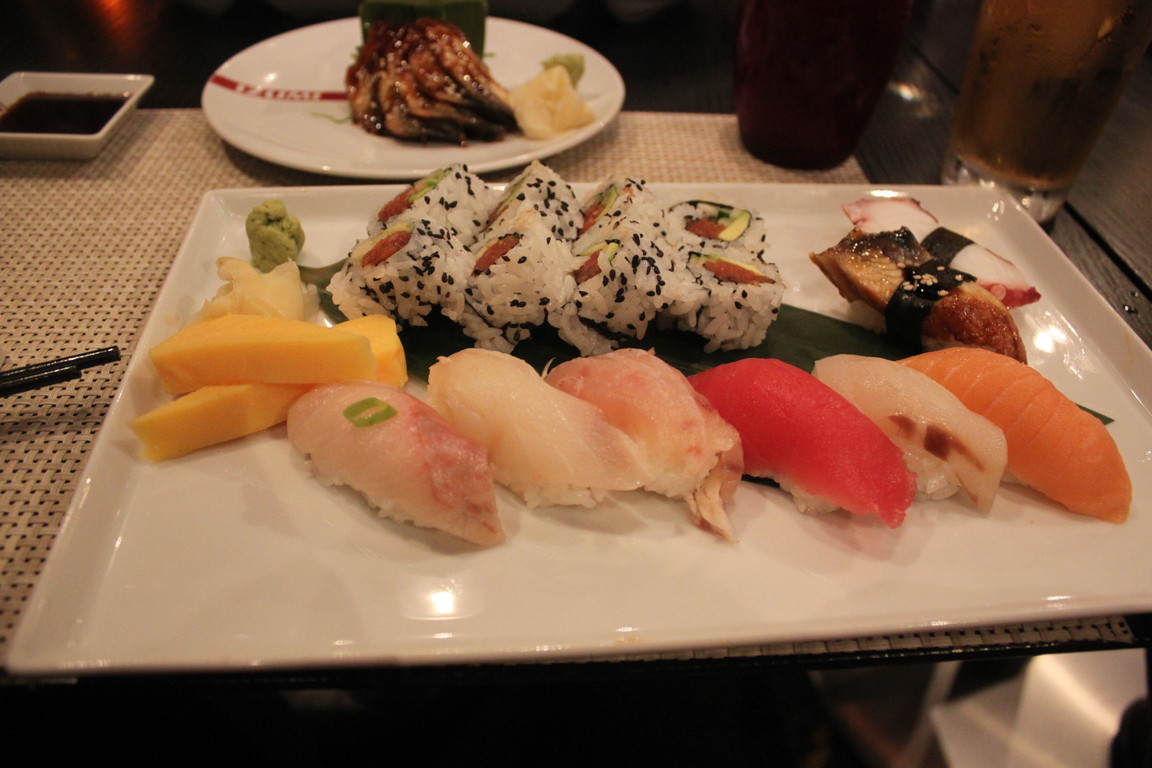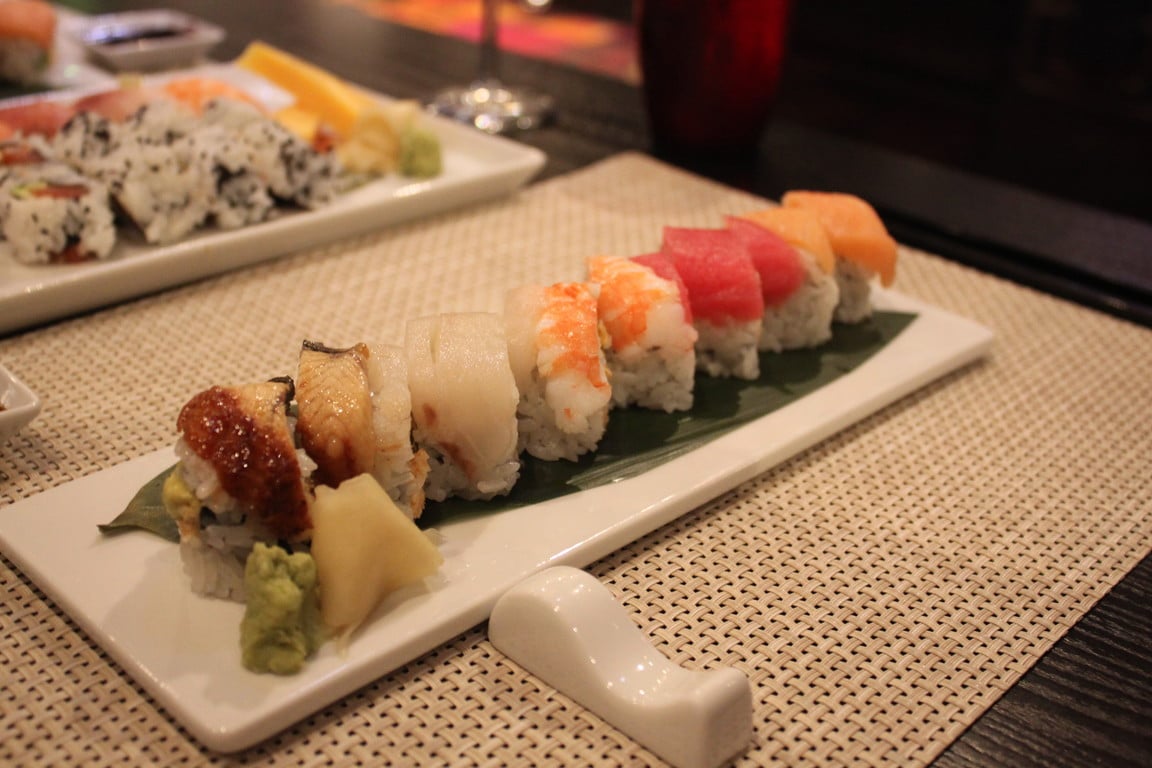 Izumi is on deck 14 and we had really good waiter service with Glen. Glen has been working at Izumi since 2013 and I remembered him from past cruises. I went for sushi while my wife tried the hot rock.
I do not remember the hot rock having various sauces to cook the food in, but our waiter Glen assured us it was not anykind of recent change.
Izumi was a really good meal, and I think its strength is not just the amazing sushi, but the other items on the menu are excellent as well. The hot rock is a fabulous option for guests who prefer not to eat sushi, and is a fun experience in and of itself.
Stray Observations
We spotted the drink card! $85 for 10 drinks. Any takers?

The view from the men's room on deck 11, near the Windjammer, is amazing.

Points for these folks who were creative in how they made it known they will return to their pool chairs.

Tomorrow is a sea day and no firm plans.  Plenty of fun still to go!