Navigator of the Seas Live Blog Day 1 – Embarkation Day
In:
My cruise day has finally arrived, but not before a quick 35-minute flight to Ft. Lauderdale. I decided to just take an early non-stop flight down the morning of the cruise from Tampa.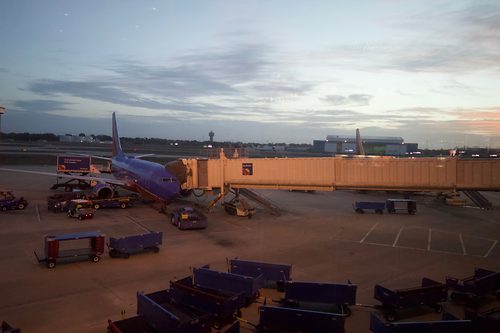 I had a pretty uneventful travel day that went as smoothly as I could have asked for. Once I landed in Ft. Lauderdale I waited on a few friends to arrive and then we jumped into an Uber down to Miami. I called a ride and within a few minutes they arrived. We made a quick stop at Publix for some wine to carry on board and off we went. The total fare was $46, not bad splitting three ways.
Boarding
We arrived in Miami at 11am and they had just started boarding, so we checked-in and went right on board. I honestly don't think we could have planned that any better. Once on board we did some exploring and grabbed our first beverages of the cruise.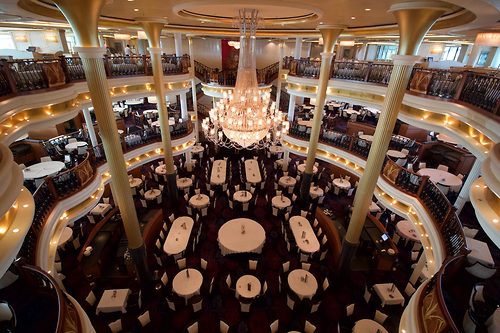 I was temped to get the drink package with my Diamond Plus discount of 30% off, but I held strong and didn't do it. The ship is 16 years old, but you would never know it. The promenade looks outstanding with the LED lights and modern décor at the shops.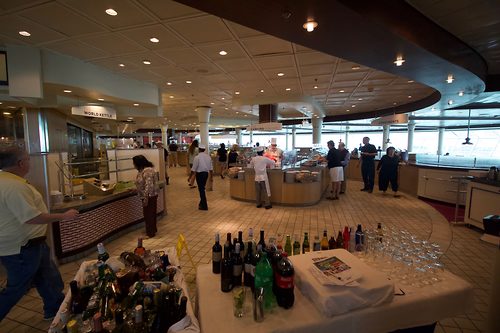 For lunch we had the signature Matt's day 1 lunch special, also known as the Windjammer. I recommend if you are sailing on any Royal Caribbean ship to eat lunch right when the Windjammer opens. At 11:30am we headed up and found the area to be quite empty. We had some more friends joining us, so we grabbed a large table and waited on them. By noon the Windjammer was so busy, lines in every direction. So just a half hour really makes the difference in the amount of people eating.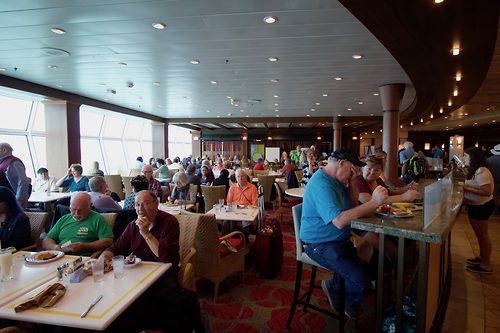 After lunch we headed to the pool deck bar, it was an overcast day so not many people were swimming. The bar had 20oz draft beer for $6.00, so I was happy with to see this, without a drink package. I found the pool deck to be in really great shape with little signs of wear.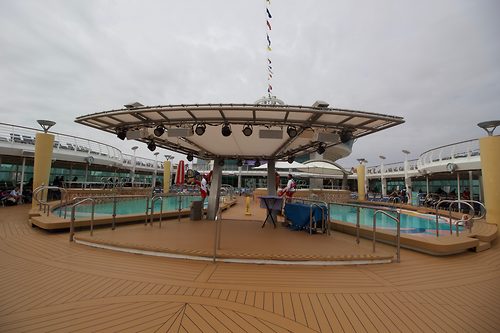 They were selling the drink package for $57 per day at the pool bar, once again tempted but held strong. I found this price to be a little lower than I've seen on other ships around the fleet.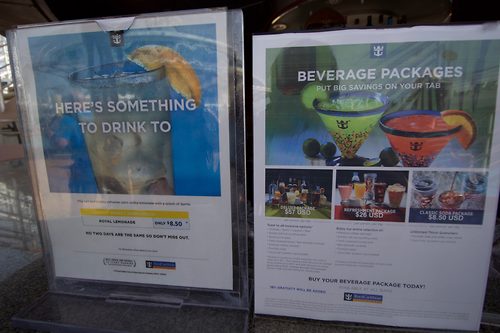 Cabin
1:30PM our cabins opened up and I couldn't be more excited to put all my bags down. Our cabin was on deck 9 – inside virtual balcony, cabin 9297.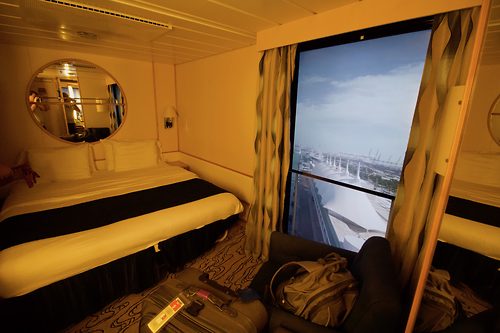 This was my first time to stay in a virtual balcony, so excited to at least try something new. My first impression of the cabin was this is pretty small, but I had to remember it's still an inside cabin.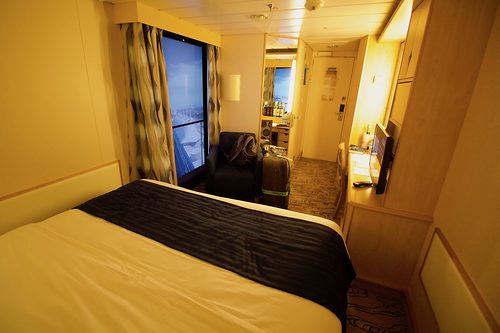 The virtual balcony is pretty neat to see what's happening outside, it's a long LCD from ceiling to floor. Personally, I don't think I would ever pay extra for this option, but happy to at least try it on this sailing.
Sailaway
We had muster drill at 4PM on the outside decks. Thankfully it wasn't that hot, but it did seem to last longer since they said everything in English and then again in Spanish.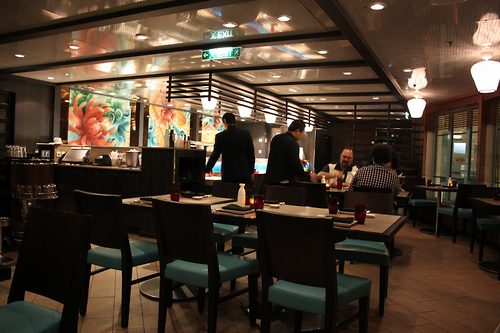 At 5PM we set sail from Miami, Florida. This is always that moment I'm so excited because you are officially on vacation!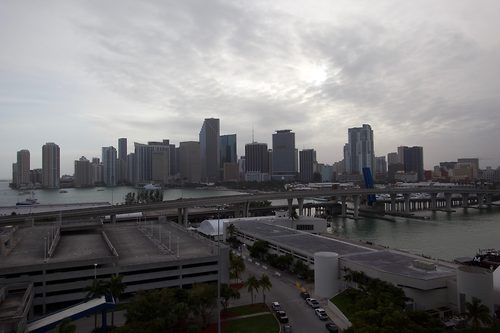 We passed the new terminal Royal Caribbean is building for Symphony of the Seas. It's being called the Crown of Miami or also known as Terminal A. They had the classic line dancing music at sail away, but let's be honest that just never gets old.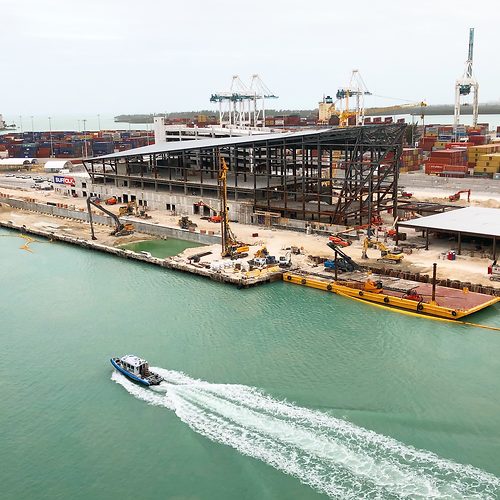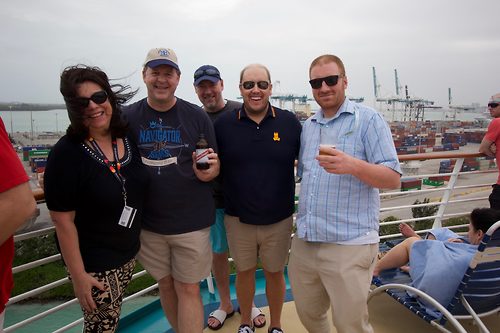 Dinner
I had made reservations for Giovanni's Table for 8PM. Around 7PM I was getting pretty hungry, so we went to the restaurant to see if they could seat us early and they did. Tonight I was using my BOGO coupon and treated my brother to my free plus one. I order a sausage soup to start with and it reminded me of tomato soup with little pieces of sausage, needless to say it was amazing.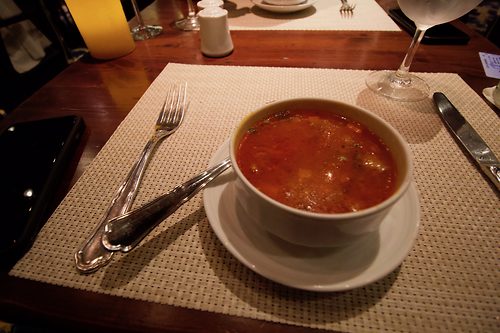 Next, I ordered octopus, I know most are a little hesitant of trying this, but just ordered it trust me!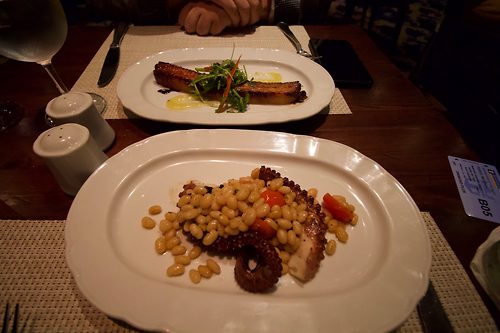 The main course I had the filet, it came with a side of the red wine sauce and mashed potato's. Wow this steak was great, so much flavor and if you ask me the same one they serve from Chops Grill.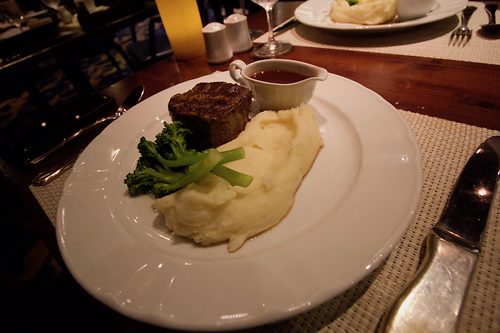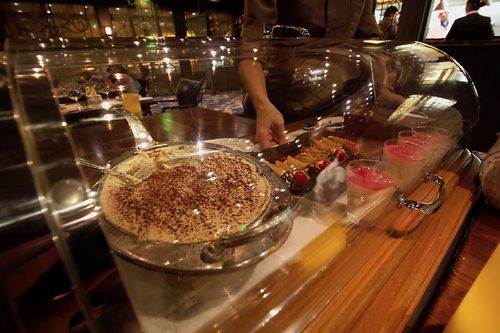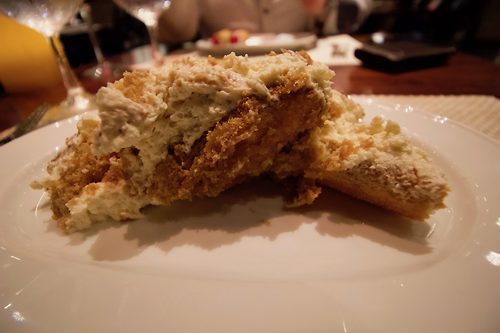 After dinner I decided to head to bed, I know it was only 9PM. I got up at 3AM with excitement and in fear I didn't over sleep for my flight. It was starting to catch up with me, so I just decided to grab some sleep. My day 1 without the drink package worked quite well. My bar tab for the first day is $6.00, let's see how tomorrow plays out since it's our first sea day.