In:
Royal Caribbean announced today a new program, where guests can create their own personalized shore excursions to immerse themselves in local culture, cuisine and adventure across 288 ports of call in 77 countries.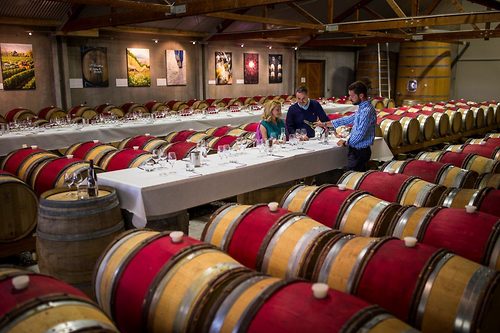 Private Journeys will allow guests to connect with one of nine concierge-style represenatives, known as Destination Insiders, to plan their shore excursions.
Destination Insiders will design personalized activities, programs and adventures for individual guests, couples, families and small groups.
To make a custom experience as part of an upcoming cruise, guests must complete and submit a Private Journeys request form online, at least 30 days before their sailing date.
Private Journeys bookings will require a $100 deposit applicable to the final cost of the destination experience.
In celebration of the new launch, Royal Caribbean is waiving the required deposit for all Private Journeys booked before March 31, 2016. Guests with confirmed cruise reservations can begin planning their Private Journey with a dedicated Designation Insider by calling (844) 571-7851 or (801) 666-3031.
 "Private Journeys is a natural evolution of Royal Caribbean's renowned shore excursion program that allows us to offer guests the bespoke travel destination experience of their dreams, even if they don't know exactly what that is yet," said Roberta Jacoby, Managing Dirictor, Global Tour Operations, Royal Caribbean International. "As travelers continue to seek out more personalized and immersive destination experiences that can be intimately shared with only their family and friends, Private Journeys empowers guests to make that a reality and a seamless element of their Royal Caribbean vacation."
Examples of Private Journeys
Misty Fjords & Crab Feast 
Ketchikan, Alaska
Explore Misty Fjords National Monument from a de Havilland Beaver float plane, followed by a sumptuous Alaskan fireside meal. After a narrated journey soaring above the Alaskan wilderness, guests will land either on an alpine lake or remote fjord. Then, sit by the fireplace, sip Alaskan Amber beer, wine, or champagne paired with smoked salmon, followed by steaming Dungeness crab.
Lunch at Belgium's Michelin-Starred Restaurant Jardin 
Bruges, Belgium 
Go behind the scenes at one of the world's acclaimed restaurants. The owner will show guests the kitchen, where Belgian recipes and the bounty of the North Sea come together. After the tour, savor a gourmet lunch served in Jardin's exquisite dining room.
Yachting in the Dubrovnik Riviera 
Dubrovnik, Croatia
Journey by private yacht into the untamed and unspoiled reaches of Croatia's Dubrovnik Riviera. Cruise down the rugged coastline and go ashore to explore the Old Town of Dubrovnik itself. Then, climb back aboard and set off exploring this archipelago of 14 pristine islands and islets. Go ashore to explore the 15th century ruins on the island of Kolocep. Swim in secluded lagoons and soak up the sunshine in five-star style.
Rostock by Vintage Auto
Berlin, Germany
Guests can settle into the seat of a vintage beauty and have a personal driver show them the German countryside. Rumble to the resort town of Heiligendamm for a snack of Canapés and champagne overlooking the Baltic Sea. Guests can even take the wheel on the scenic stretch to Rostock, and enjoy a guided walk through narrow streets lined with 15th-century gabled homes. Finally, board a sightseeing vessel and unwind on a lovely cruise back to port.