In:
A cruise vacation is about enjoying a family experience together, and Royal Caribbean shared its top picks for family friendly excurions in the Caribbean.
Here is the list of Royal Caribbean's favorite family friendly shore excursion options.
All Inclusive St. John Beach & Snorkel (St. Thomas)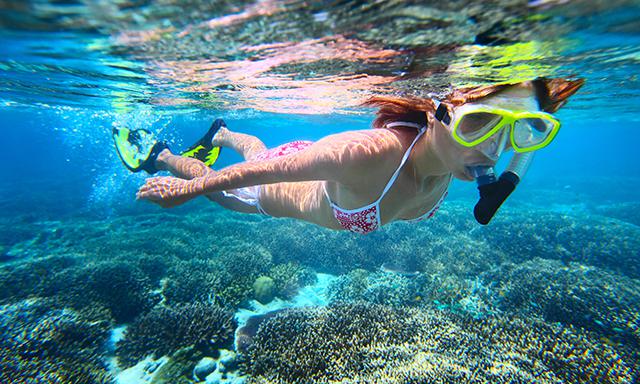 Cruise from St. Thomas to nearby St. John and visit the stunning beach of Trunk Bay, featuring an underwater reef trail. Enjoy a narrated boat ride complete with photo stops en route to Trunk Bay — famous for its long stretches of white sand and sparkling water. Discover tropical fish and colorful coral on the snorkel trail or simply swim, sunbathe, and relax.
Caribbean Sail to Christmas & Honeymoon Coves (St. Thomas)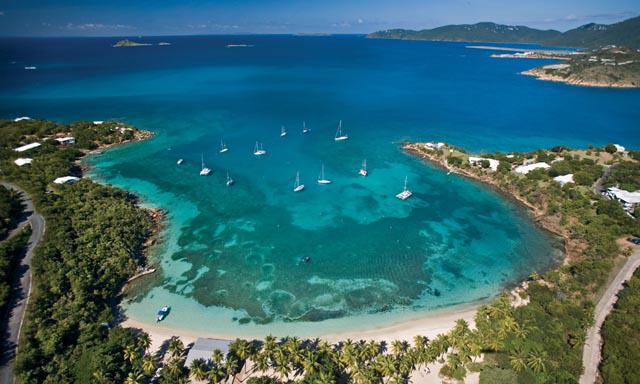 Climb aboard a schooner whose friendly crew delivers a fun day of sailing, snorkeling, swimming and beach time. Discover sea turtles, tropical fish and coral while anchored offshore in the waters of Christmas Cove. Sail on to Water Island, where you can relax on the sands of Honeymoon Beach, swim and do more snorkeling before sitting down to a freshly-prepared Caribbean BBQ served overlooking the sparkling blue sea.
5 Star Island Tour (St. Thomas)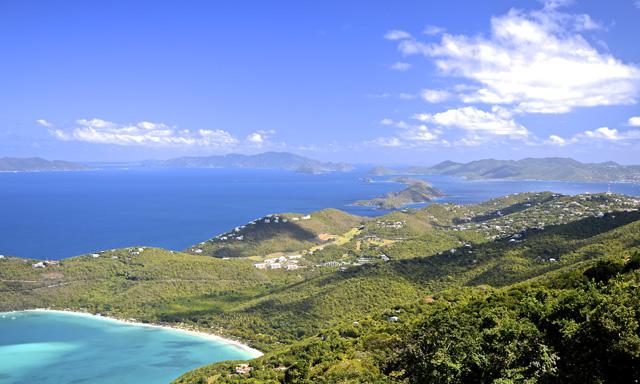 Drink in lovely St. Thomas vistas, enjoy spectacular shopping and explore the stunning Magen's Bay Beach on a driving tour of key island landmarks. Stop at the famous Mountain Top, a local institution atop St. Peter Mountain where you can shop or enjoy the views. Then head to heart-shaped Magen's Bay Beach for two hours of sun and fun. Conclude with two more hours shopping in Main Street, downtown Charlotte Amalie.
4x4 St. Maarten and Beach Escape (St. Maarten)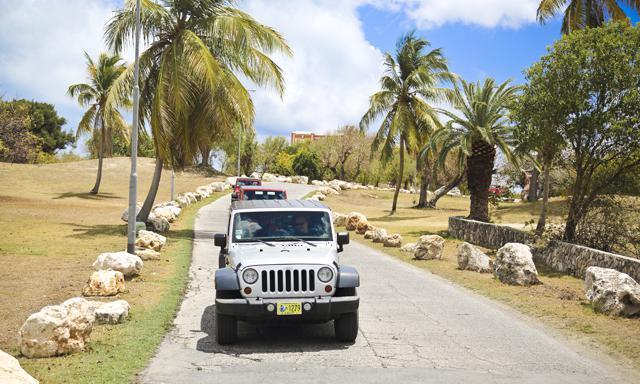 Escape the crowds to discover the island's scenery and leading sights on an adventurous 4x4 drive, with time in the French capital and on a gorgeous beach. Travel via convoy across the island, through the charming seafront town of Grand Case on route to Marigot, while stopping at scenic lookouts along the way. Enjoy free time to stroll around the quaint and atmospheric city. End your St. Maarten exploration with a refreshing swim and relaxation.
A Golden Eagle Sailaway (St. Maarten)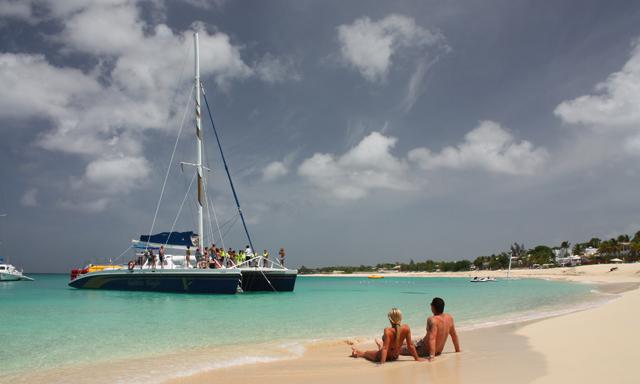 Walk the red carpet before boarding a catamaran for a pampered sailing excursion to an unspoiled St. Maarten beach. Keep an eye out for flying fish and dolphins as you stretch out in the nets or in the shade of the sail as the boat reaches speeds of up to 20 knots. At the beach, swim, sun, and snorkel. Recharge on the return to Philipsburg with sandwiches and cold drinks served by the friendly crew.
Maho Airplane Experience (St. Maarten)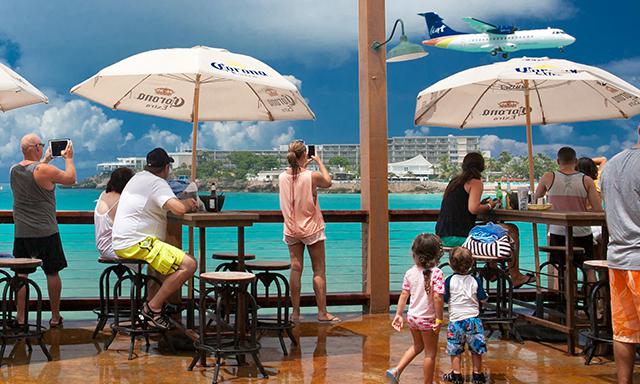 Experience the thrill of watching, hearing and feeling a commercial airplane as it lands merely feet above you while lounging along the white sands and turquoise waters of Maho Beach. Join a friendly and informative local guide for a 35-minute narrated motor coach ride across the Dutch side of St. Maarten. Upon arrival at Maho Beach, you'll enjoy over three hours of free time at this popular seaside locale. But beyond all those exciting activities, the most unique aspect of this beach is its proximity to Princess Juliana International Airport, as one of its runways is situated right next to the beach.
Old and New San Juan (San Juan, Puerto Rico)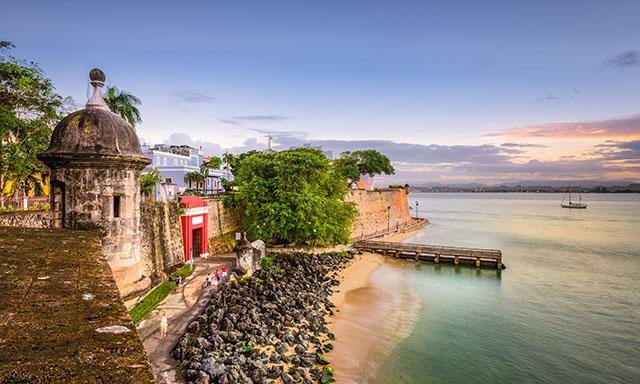 Fall in love with the beauty of Puerto Rico's capital as you go through a guided tour on the historical landmarks in Old and New San Juan. In New San Juan, you'll explore Condado, Isla Verde, and the picturesque residential areas. Step down the fabulous Window of the Seas where the famous Puerto Rican superstars have printed their signatures on the sidewalk resembling Hollywood Boulevard. In Old San Juan, you'll discover the Capitol Building, the 5th Centenary Plaza, and have the opportunity to choose between visiting San Cristobal Fort or the colonial shopping district.
Pirate Treasure Hunt Family Tour (San Juan, Puerto Rico)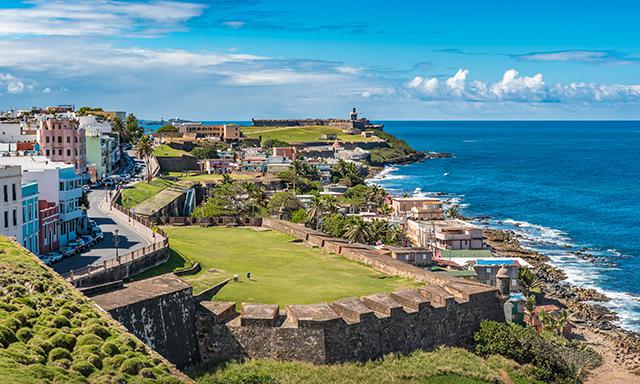 Get ready for some swash-buckling fun as your family helps a local pirate find his way home while walking along a sweet treat-laden trail around Old San Juan that leads to El Morro fortress. Set out on foot in true buccaneer style on a guided hunt that leads you through blue cobblestone pathways amidst San Juan's historic colonial district. Discover notable treasures along the way: stone buildings dating back to the 16th century; the marble statues of Plaza de Armas; and the Ballaja Barracks, which once housed a thousand soldiers. Along the way you'll learn about Puerto Rico's illustrious history and taste a variety of sugary delights in local shops — frozen yogurt, popcorn or, chocolates and churros. Outside stately El Morro, a 16th-century citadel with a storied wartime legacy, kids can fly a kite into the Puerto Rican air to celebrate the finding of the trail's final treasure. Take in the view of San Juan Bay before making the trek back through town to your ship.
Campo Rico ATV Adventure (San Juan, Puerto Rico)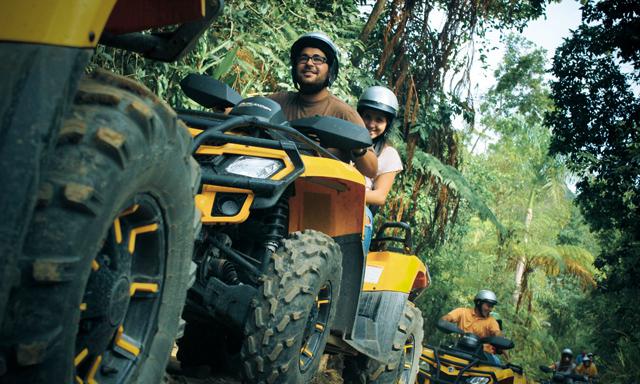 Hop on an ATV for a "Ride of a lifetime". " Experience the thrill of driving an all-terrain vehicle through the Puerto Rican countryside just minutes from San Juan on a 2,200- acre private ranch that leads you to a plantation home, horse stables and ends at the Mojito bar. Meet our experienced guides, receive a safety briefing and get operational instruction of how to drive your ATV. Then hit the gas and follow your guide as you maneuver your 4x4 machine around mountains, mangroves, lagoons, limestone formations and tropical fields. Watch for wildlife along the trails before driving up to Mi Casa, a traditional Spanish sugarcane plantation estate home. During a short break take photos and learn the history of this working ranch. Continue your ride through the ranch stopping at the horse stables and learn the history of the " Paso Fino " horse. End your ride at the Mojito Bar, relax and rejuvenate in this hilltop watering hole, where you can purchase beer, mojitos and other tropical drinks.
San Juan Food and Culture Tour (San Juan, Puerto Rico)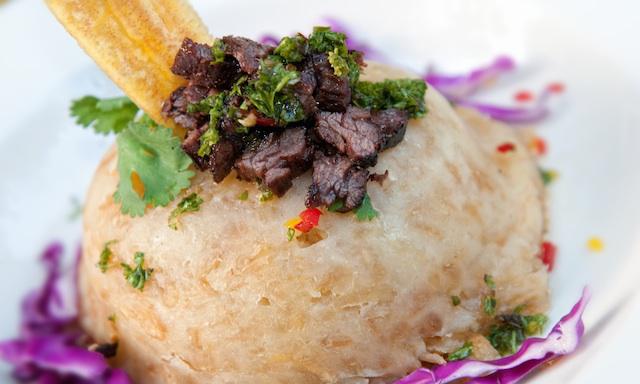 Satisfy your tastebuds as you experience the best of Old San Juan on a small group walking tour. You'll venture off the beaten path to discover its delicious foods, fascinating architecture, intriguing cultural traditions and bustling shopping streets of the historical neighborhood of Old San Juan. Your culinary walking tour lets you taste specialties from a variety of favorite local food establishments. You will have the opportunity to get involved in the food preparation by having an active role in some of the food served. You will also receive a coupon savings booklet which allows for additional savings in restaurants and shops throughout Old San Juan.