In:
Happy Thanksgiving! Our weekend cruise is finally here, and we are ready for a fun Caribbean escape.
We drove down to South Florida the night before the cruise to ensure we would be close to the cruise port and not have to wake up super early to get to the port.  Other than my youngest daughter sleeping poorly, this plan worked out quite well.
We left for the cruise terminal right around 9am and got to the cruise terminal around 10am.
We arrived to Port Everglades a bit before 10am, and proceeded to drop the wife, kids, and luggage off at the terminal while I parked the car at the nearby parking garage. It is always a good idea to drop everyone and all the stuff at the pier and then park the car so that you do not have to lug everything from the parking garage, onto the shuttle, and to the terminal.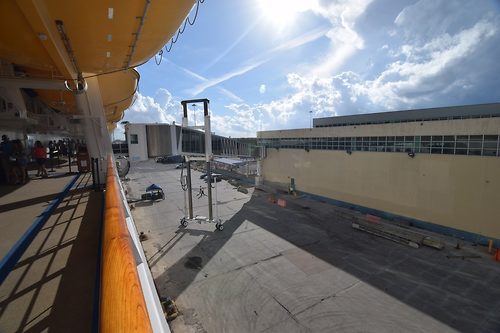 The doors of the terminal were initially closed, but opened up a few minutes after 10am and we went through a quick security and check-in line. Boarding began fairly promptly, and we were on Independence of the Seas by about 11am.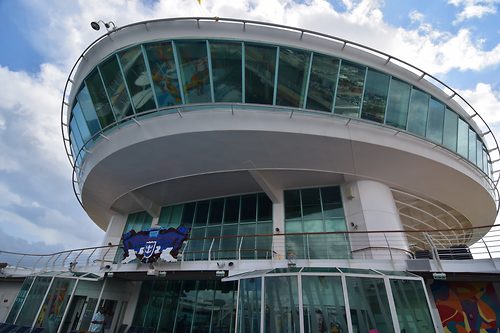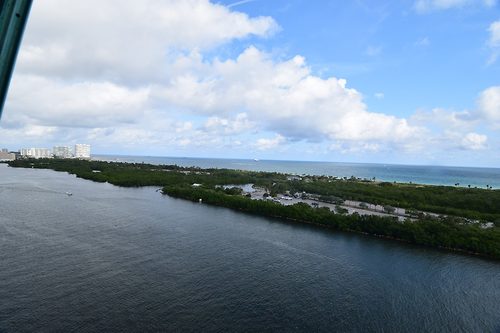 The Windjammer opened at 11:30am, and we partook in a traditional embarkation day buffet lunch. The variety of food was not as extensive as I am used to, but it was still good food and we enjoyed it.
After lunch, we all changed and let the kids go for a swim in the pool. The kids were beyond thrilled for early pool time, and they basically had the pool to themselves.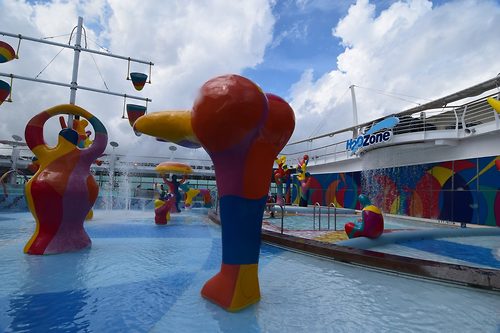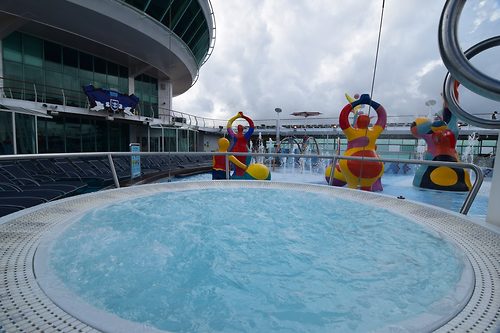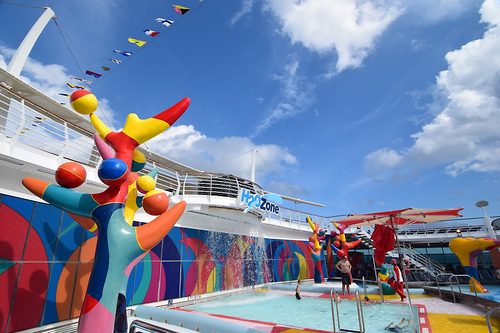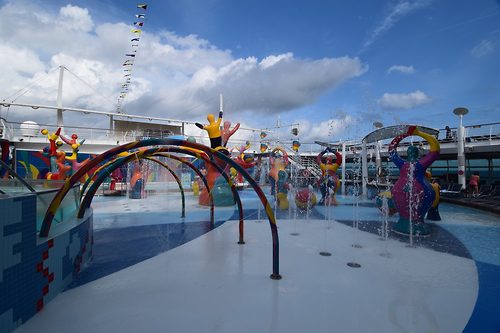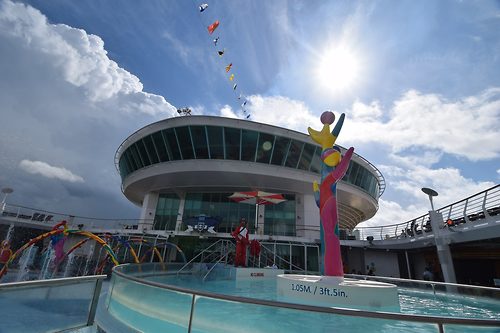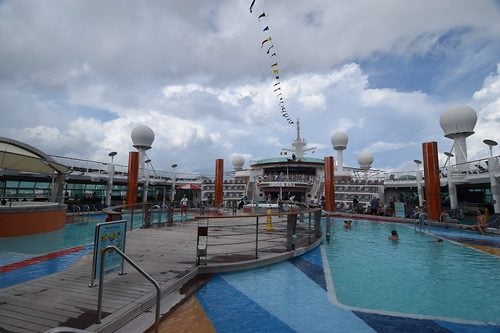 The staterooms were ready promptly at 1pm and maybe 30 minutes later, we dried off and headed downstairs to our room.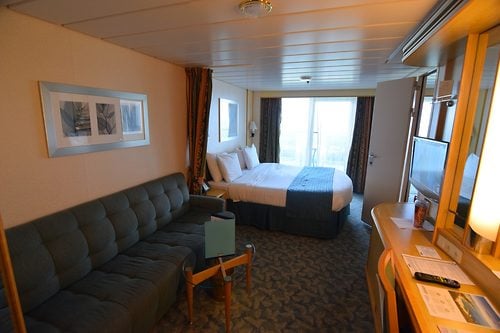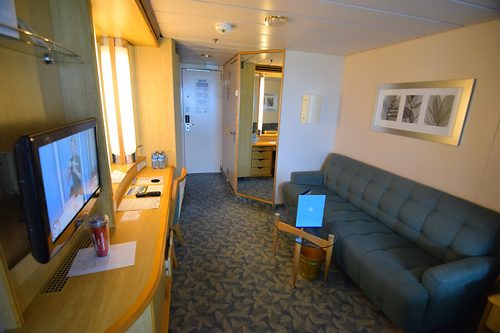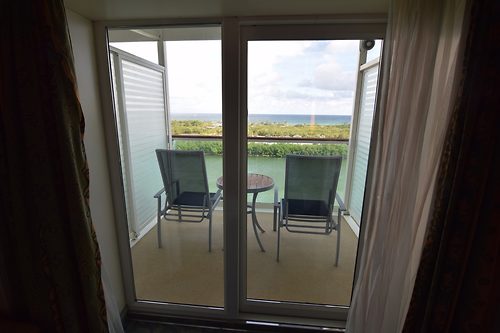 We have two connecting balcony staterooms on deck 7, near the forward elevator banks. These rooms have lots of space for everyone, and it gives my wife and I some separation from the kids. Plus, we have two bathrooms, which is great when we are all trying to get ready.
We also took the opportunity to register the children for Adventure Ocean. Oddly, the nursery was not taking any reservations, and said to return at 8pm when they open to not only drop kids off, but make reservations.
Muster drill was I think the quickest I can recall, and before we knew it, it was time to start the cruise. There were passing showers in the afternoon, but it all cleared up in time for sail away. Having taken a number of cruises this summer, it felt so good to have a sailaway where I was not super sweaty.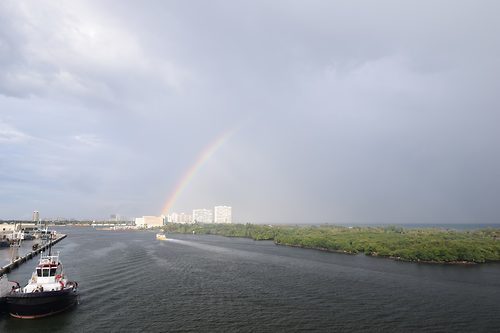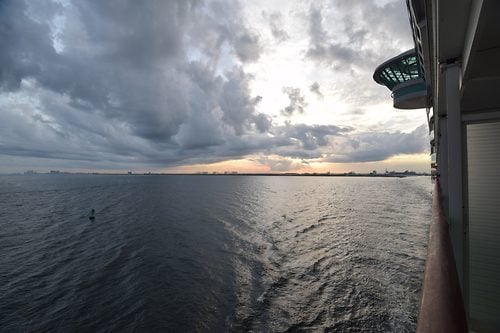 After departing Port Everglades, we headed to the room to get ready for dinner.
Everyone took a shower, and then I took the kids up to the Windjammer for their dinner.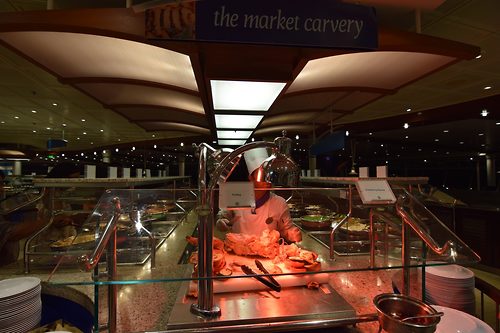 It was not very crowded, and the spread of food was quite extensive. I was particularly impressed with the Jade section this evening.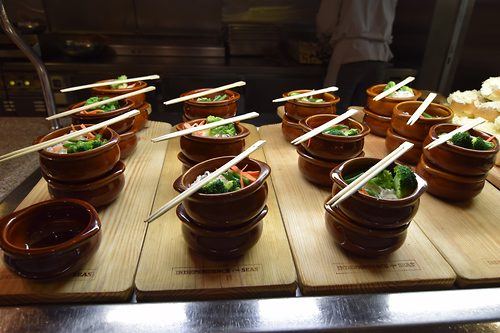 After dinner, we took the kids down to the Royal Promenade for ice cream at Ben & Jerry's.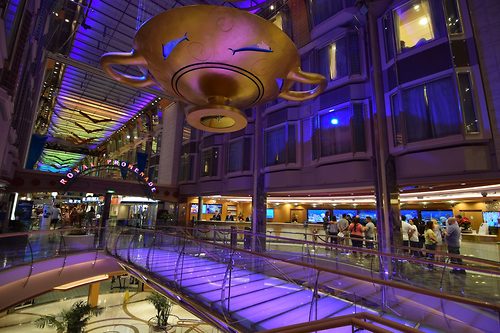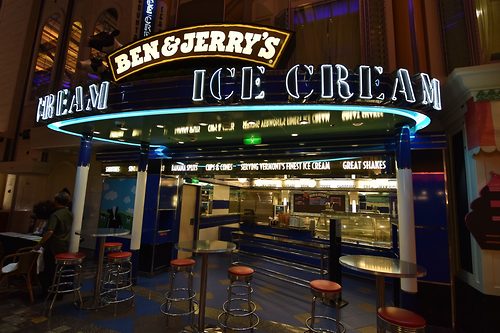 Adventure Ocean and the Nursery opened at 8pm, and we had no issues dropping the kids off. In fact, the nursery allowed us to book each evening of the cruise (usually on 7 night cruises they make everyone book just a few hours at first, and then open up reservations later in the cruise).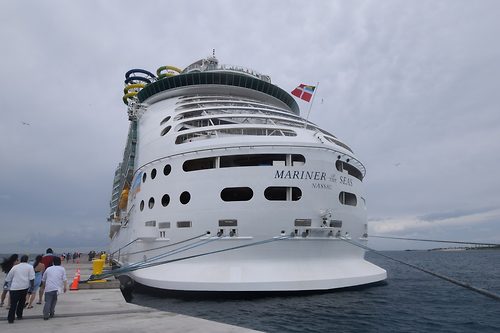 After dropping the kids off, we had some time before dinner and headed to the Diamond Lounge for drinks. To our surprise, there was literally no one in there. I have never seen the Diamond Lounge empty during Diamond drink hour, let alone not bustling.
Dinner this evening was in the main dining room, and we had a special Thanksgiving menu.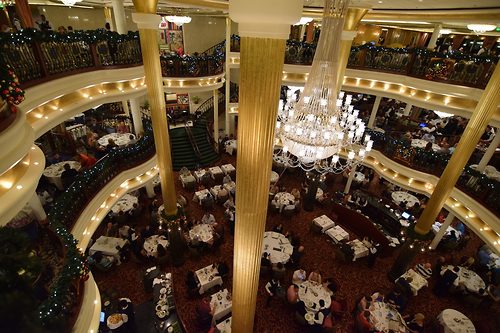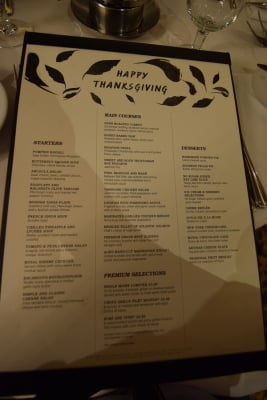 Our assistant waiter warned us that since it was day one, the kitchen was likely going to run into issues with speed, but it felt like an average main dining room experience in terms of speed. It may have taken a bit longer than normal, but I am not sure I would have complained or even noticed an issue.
I started off with the pumpkin ravioli, which while good, had little pumpkin flavor that I could detect.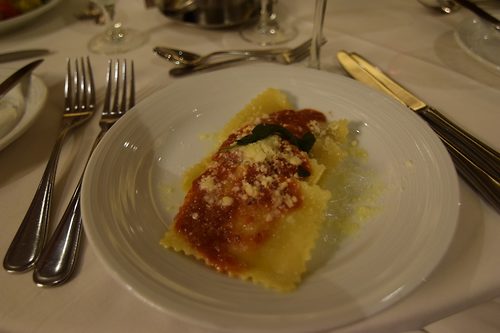 The butternut squash soup was also very good. My wife prefers this soup, compared to the butternut squash soup from 150 Central Park for the lighter consistency, but I would prefer the opposite.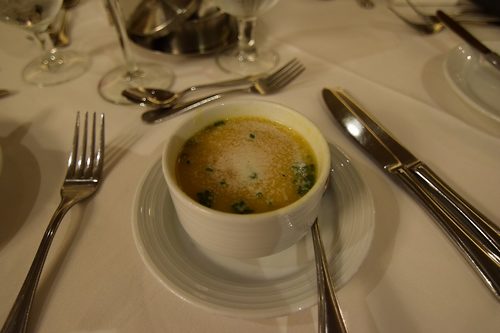 The turkey was moist and perfect serving. It could have used more stuffing, but I am not certain there is ever enough stuffing at any meal.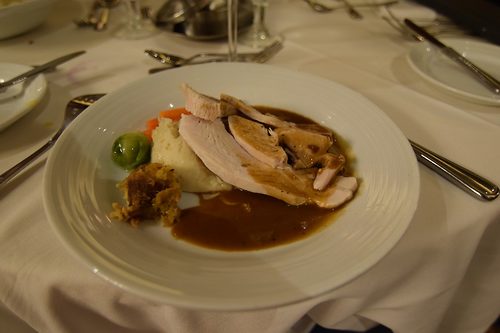 If I can be critical, the pumpkin pie was neither orange nor edible. Otherwise, a great meal.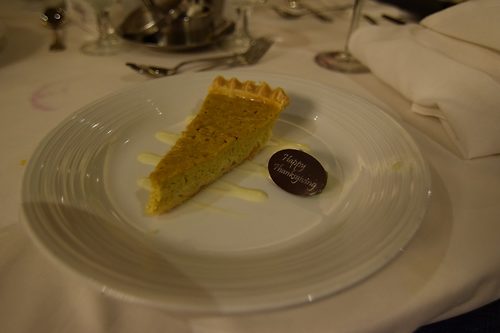 Following dinner, we took in the ice show in Studio B known as Strings. I can best describe the show as a tribute to many classical music in the public domain. Well-performed (I do not think anyone fell or missed a trick) and a fun performance all around.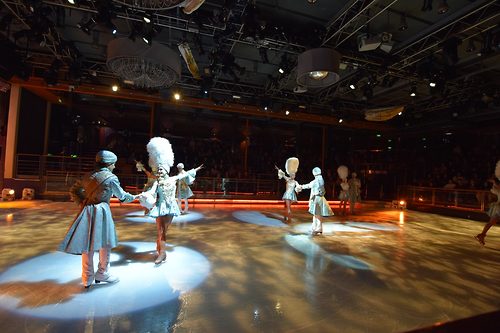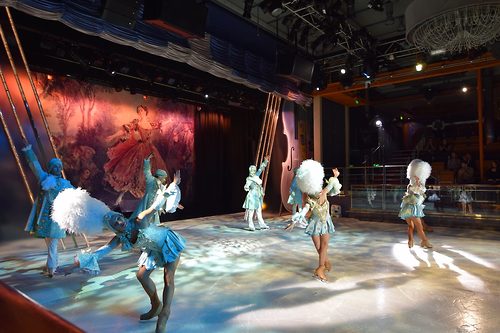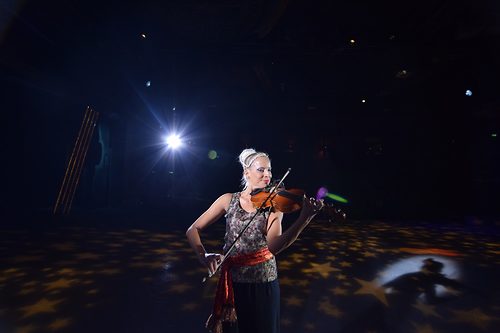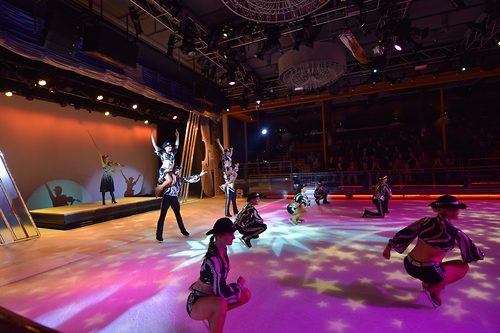 We decided to check out the Labyrinth dance club on deck 4 for old times sake. It certainly still has the eclectic décor I recall from other ships.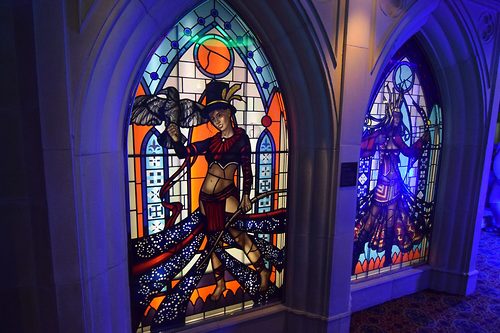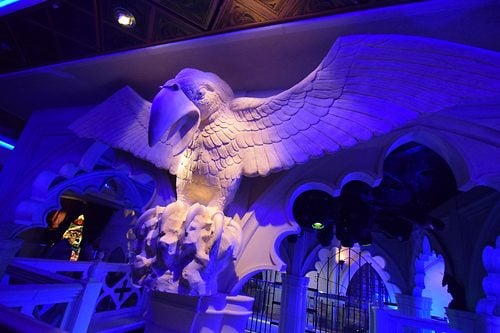 Tomorrow is our first sea day, or as my kids see it, a day with non-stop pool action with Windjammer snacks sprinkled in.
Stray Observations
The Adventure Ocean staff member said there about 900 kids on this sailing.
During the nursery registration process, I had to fill out a form to use a dect phone. In all our cruising with our kids, I have never had to fill out such a form. Always interesting to see how policies differ from ship to ship.
It is kind of weird seeing a Royal Caribbean ship with its nightclub still intact. Granted, it will be removed during the April 2018 refurbishment, but it was still interesting to see one after all the other ships had theirs removed.
Check out this kids section of the general gift shop on the Royal Promenade. I have never seen anything so ornate on any other Royal Caribbean ship.

Here are the drink package prices if you bought them onboard. I certainly saved some money pre-ordering it online.

There is still a number of items on the ship leftover from the European season, like this candy.

They showed all the Thanksgiving Day football games at the pool, as well as at the Pub and some other places.
The drink of the day was the margarita azul.

The internet speeds with the Surf & Stream package thus far are better than I expected. Even fast enough for a few Periscope broadcasts.