In:
The second day of our Independence of the Seas cruise brings us to the pièce de résistance of the sailing: a visit to Perfect Day at CocoCay.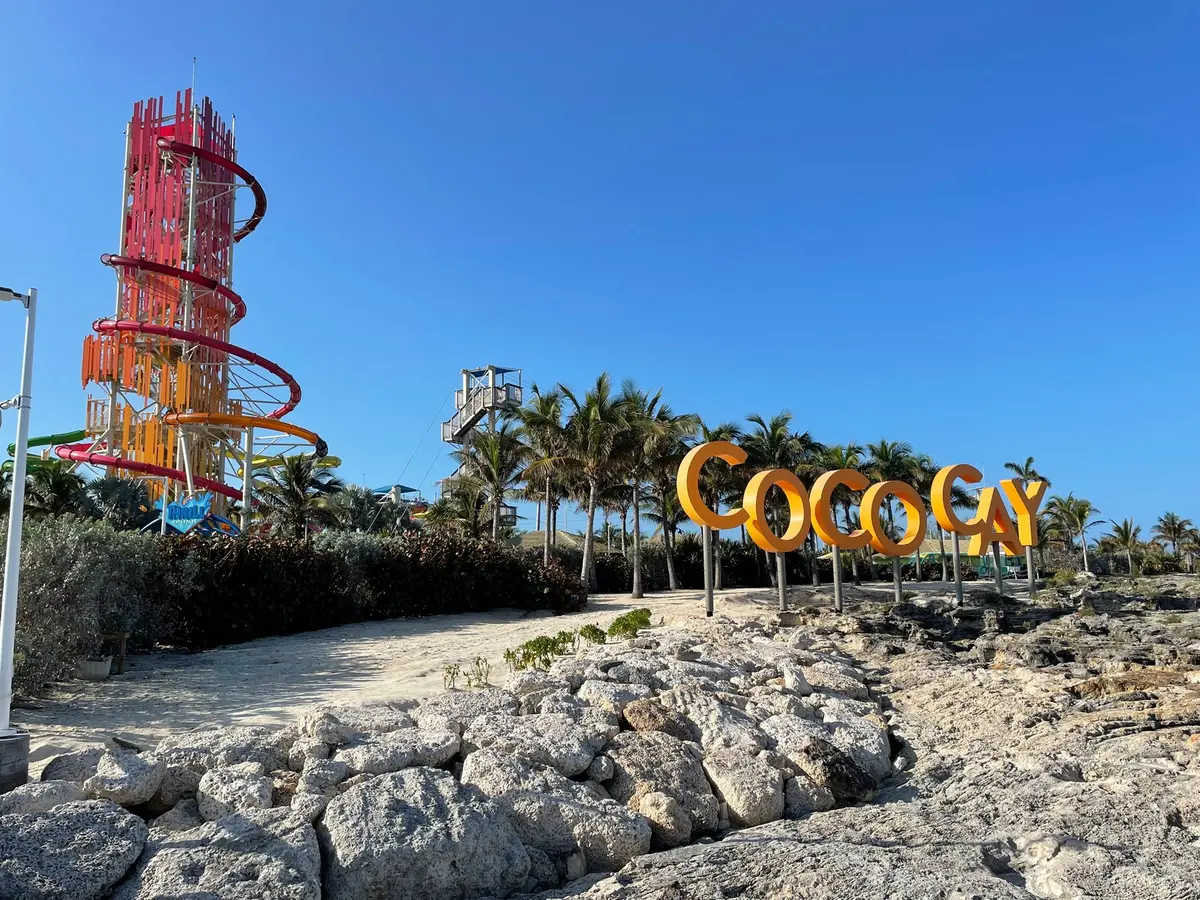 Our ship docked around 7:30am or so, and the ship was cleared right at 8am.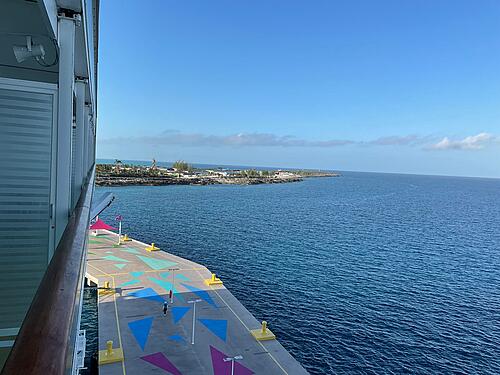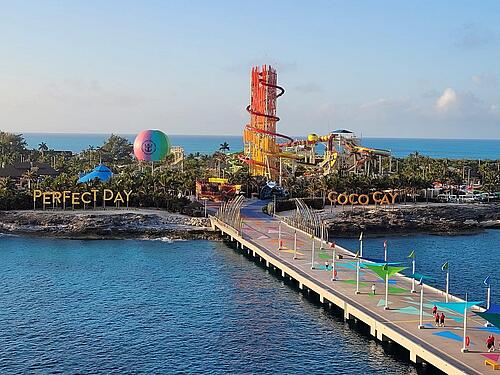 We took the kids up the Windjammer for breakfast, which was super packed since everyone else was trying to eat something before getting off the ship. It's times like this I miss having Park Cafe or Cafe @ Two70 to have an alternative venue for breakfast.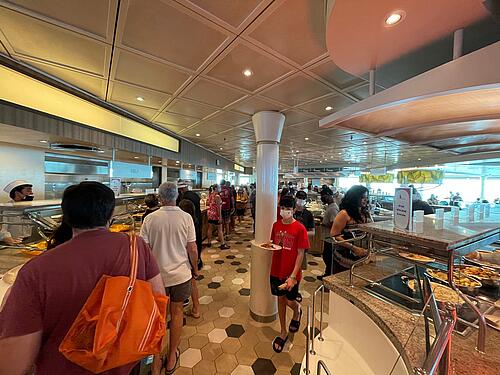 As we disembarked the ship, Harmony of the Seas pulled in to join us.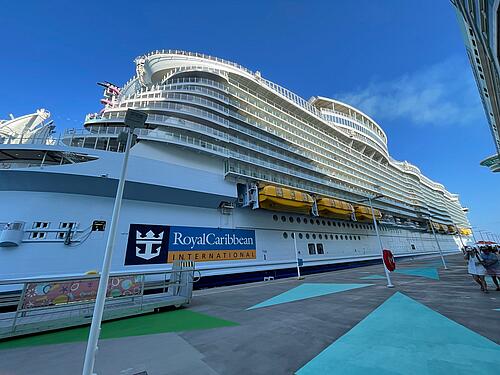 The weather was beautiful with no clouds in the sky, warm temperatures, and low humidity.
We purchased tickets to the CocoCay water park for this visit, so we headed right to Thrill Waterpark.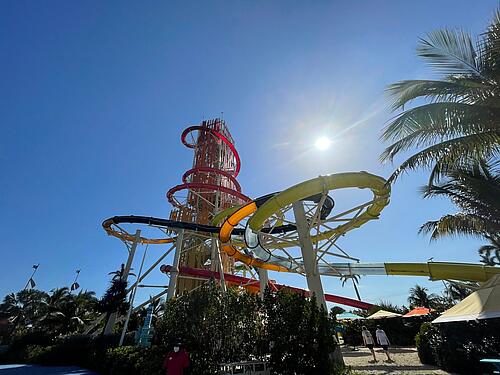 The kids went up and down the slides and all over the park, while the adults mostly stayed around our chairs and the wave pool. The water was a bit chilly, but I was just enjoying being outdoors.
We had lunch at Snack Shack, which is located inside Thrill Waterpark (there's two other locations around the island).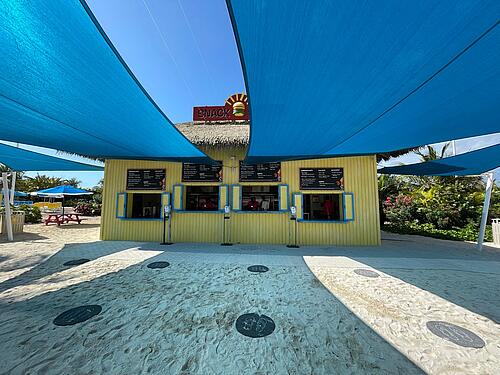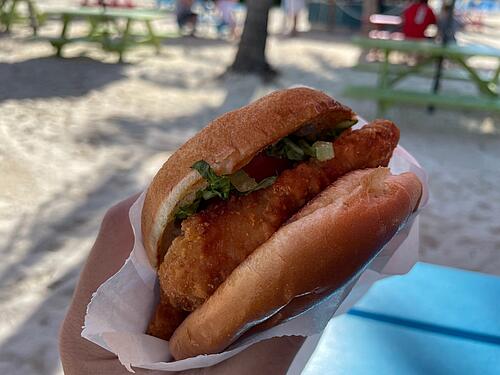 After lunch, we decided to take a break from the slides and head to the beach. We chose Harbor Beach as something different to try.
The appeal of Harbor Beach is this cove has no waves at all.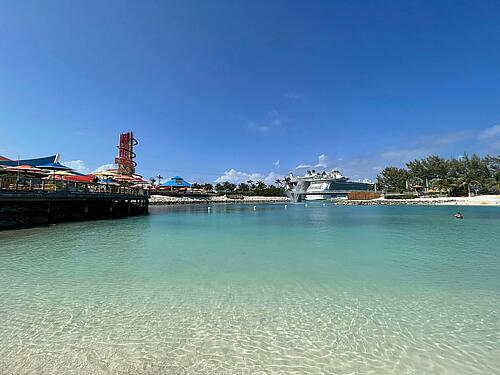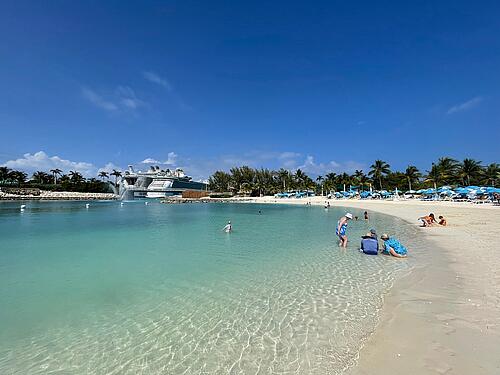 The kids loved it because there are rocks on one side that are home to many hermit crabs, which they found great pleasure in finding.
We ran into a few friends from Harmony of the Seas during the day, which was a really nice surprise.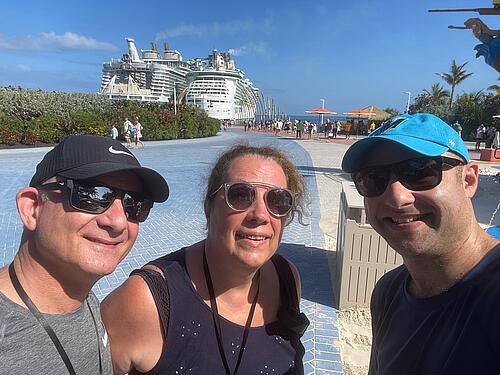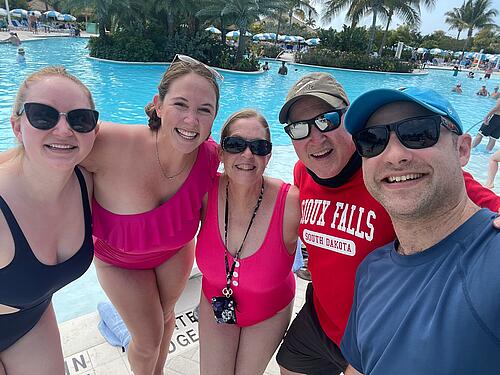 We eventually headed back to the ship as our time came to a close at CocoCay. I showered and then immediately took a nap after a full day of fun on the island.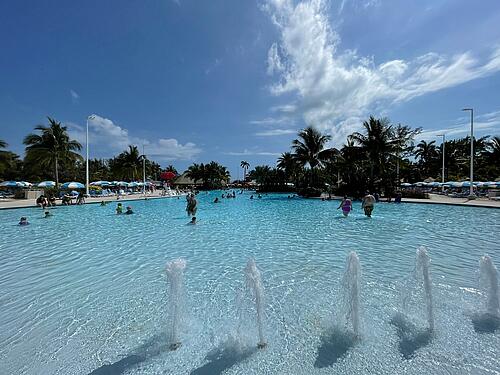 Dinner tonight was in Playmakers.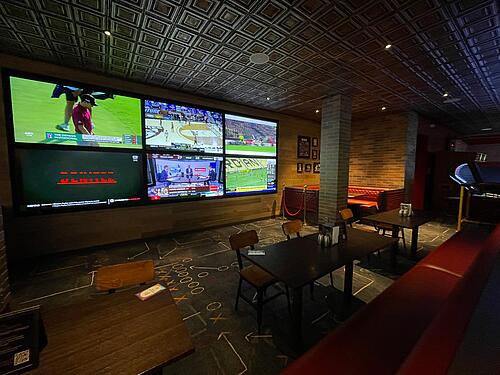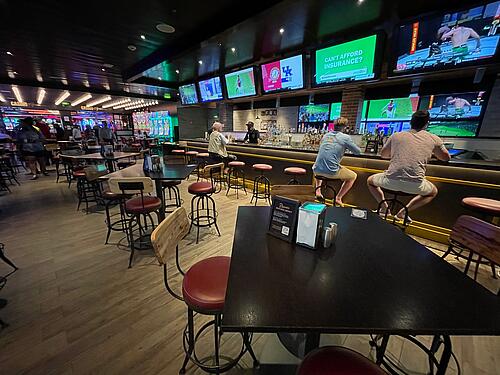 Playmakers is really large, and located on deck 4 between Boleros and Casino Royale. It's an impressive space, and our waiter Cyrus took good care of us throughout the entire meal.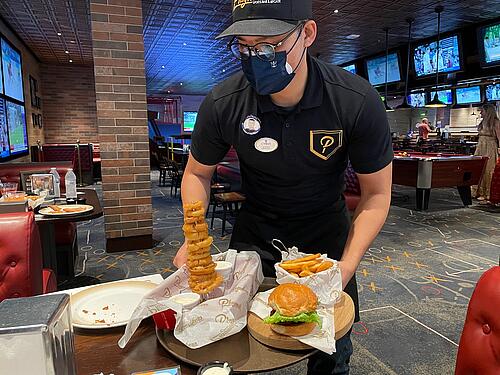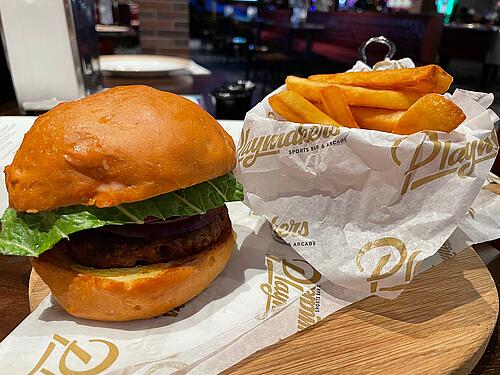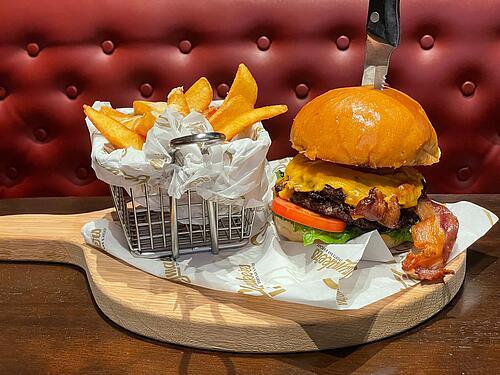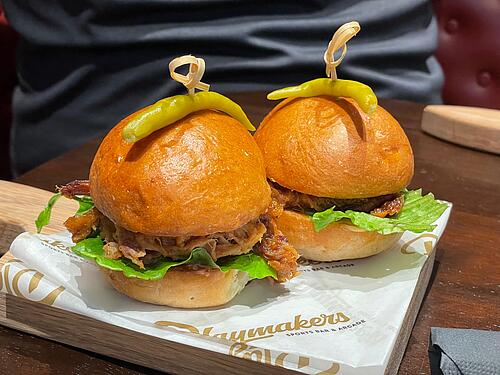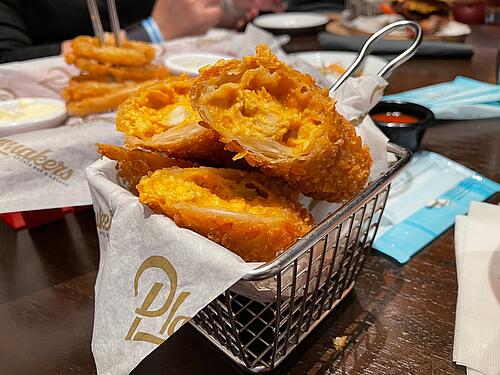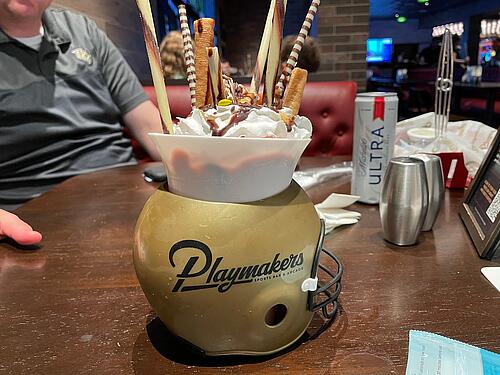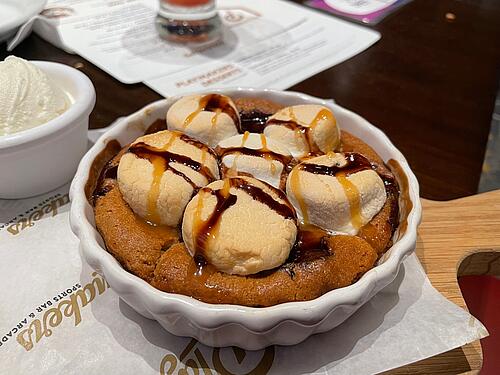 After dinner, we went down to Studio B to see Freeze Frame ice skating show.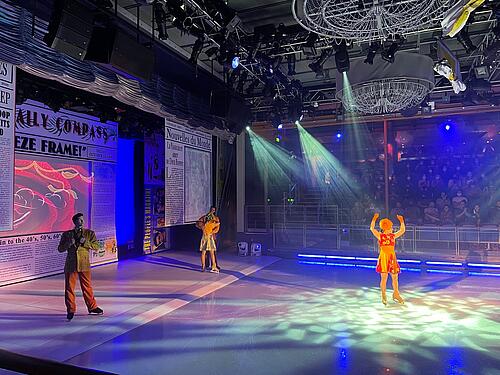 The show is a journey through the music of the 1940s, 1950s, 1960s, and 1970s. Great hits to enjoy as you watched the skaters do their thing.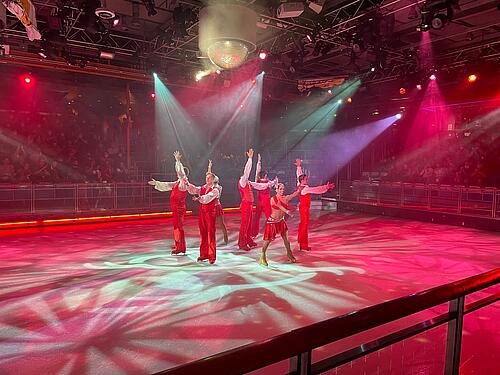 After the show, we had a few drinks at the pub before calling it a night.
Tomorrow we will be in Nassau, Bahamas.
Stray observations
I bought this Perfect Day at CocoCay Tervis cup!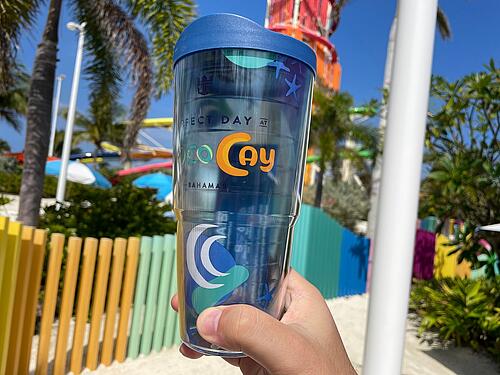 In the back of the ice skating show set, there is a large newspaper with an article from right before the Oasis Class ships launched with a contest to name the Project Genesis ships.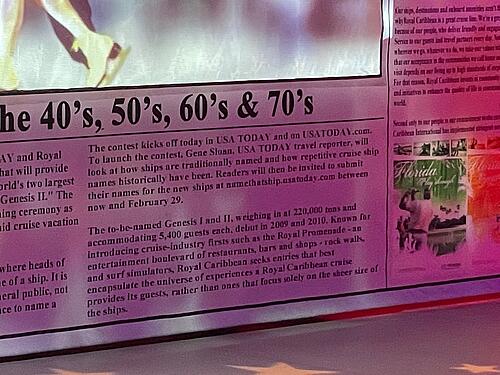 I found the Stowaway piano player in front of Boleros. This is the same stowaway piano player I saw on Odyssey of the Seas last summer.