In:
Welcome to our next Royal Caribbean adventure, onboard the beautiful Independence of the Seas! Each day, I will be LIVE blogging to share with you what it is like to cruise on a ship as feature-packed as Independence of the Seas.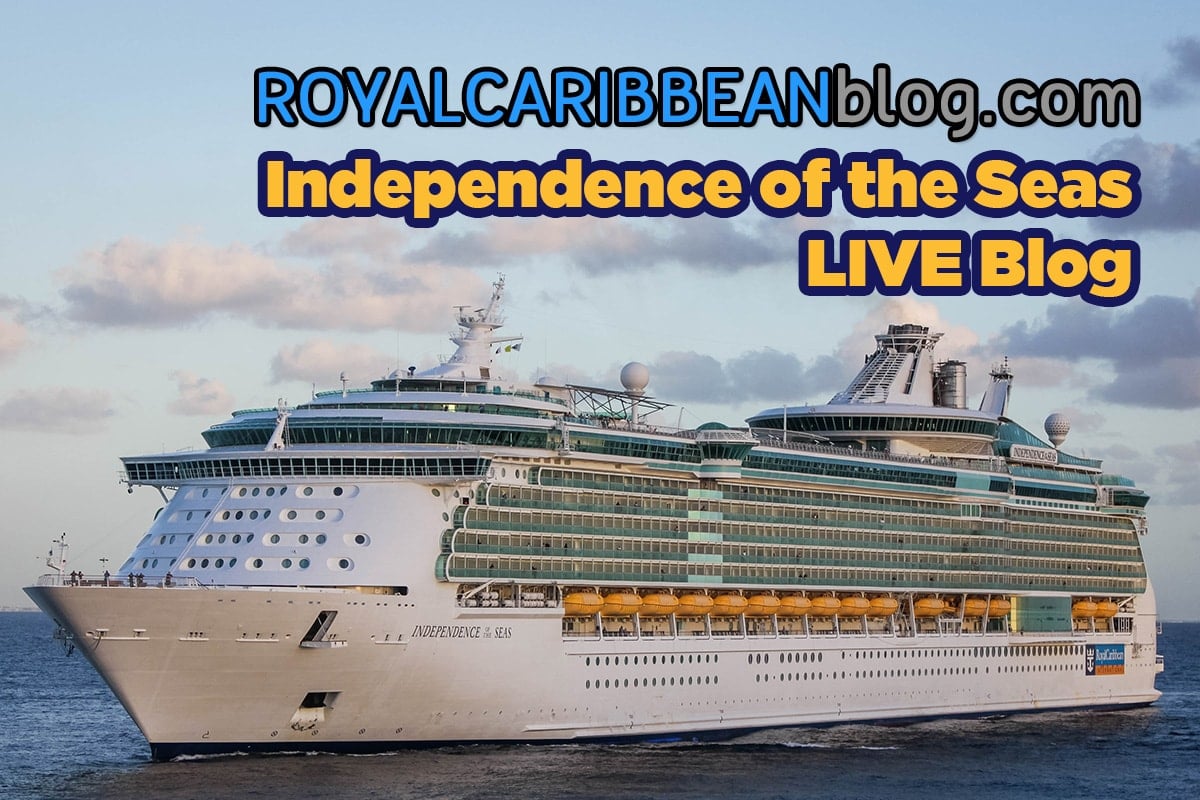 We are taking a four-night Western Caribbean cruise from Port Everglades on Independence of the Seas.  On this cruise, we will celebrate Thanksgiving on a Royal Caribbean ship for the second time, and take a sailing on Independence of the Seas for the first time.
Why we chose this cruise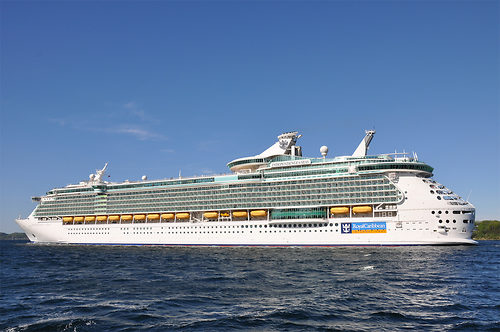 Believe it or not, taking a cruise over Thanksgiving was not my first idea.
Two years ago, we took a cruise on Brilliance of the Seas over Thanksgiving and found it to be a great getaway cruise.  Four nights is short, but since the kids are off of school and I even have a few built in days off, so it is an easy logistical vacation.  The issue, however, is telling my family we are going to go on a cruise instead of a traditional Thanksgiving holiday.
As it turns out, my parents informed us they would be travelling this year over Thanksgiving and so, the gears in my head began turning and to no one's surprise, we began looking for a cruise.
Independence of the Seas was a great choice for us, because the sail dates lined up well with the built-in days off and trying a ship that was new to us sounded like a great combination.
Our plans onboard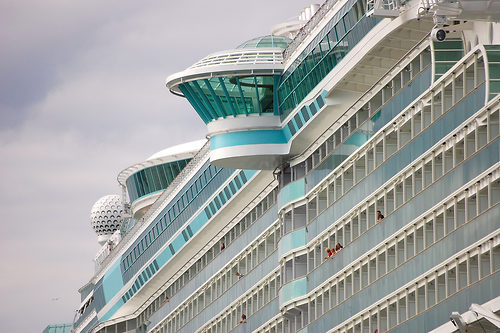 This is our first time on Independence of the Seas, but not our first time on a Freedom class ship.
Of all the Royal Caribbean ships, I have been on Freedom of the Seas the most, and we have really enjoyed our time on the Freedom class.  While Independence of the Seas has not yet had a recent refurbishment like her two sister ships (it is coming in April 2018), we are excited to try a different Freedom class ship.
We booked two connecting balcony staterooms, which means the kids can sleep in their own room.  That is important to us, because it gives us all a bit of separation, and we can ensure the kids get to sleep on time while allowing my wife and I to stay up later.
Being that it is a shorter sailing than we usually take, I think our family is looking to enjoy some time simply relaxing onboard.  I know my kids are mostly concerned with getting in plenty of swim time, ice cream, and Sorrentos pizza.
I am most curious to see how Independence of the Seas compares to her sister, Freedom of the Seas.  Based on reputation, I know they are very similar ships, but I am looking forward to trying the ship for myself. Plus, with so much attention on the new ships in the fleet, it is great to spend some time seeing an established and well-loved ship like Indy.
Our plans on shore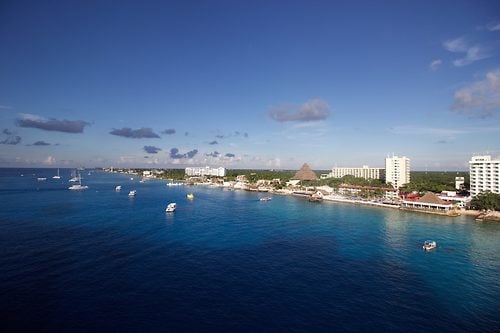 We only have one port call, Cozumel, and wanted to try something different for our visit.
Usually, we visit Cozumel on longer sailings and opt to leave the kids onboard while my wife and I do some shopping and dining.  On this cruise, however, Cozumel is our only port stop, so we wanted to ensure everyone in the family got a chance to spend some time together on an excursion.
Ultimately, we chose to visit a very well reviewed all-inclusive resort in Cozumel, Nachi Cocom. Over the years, I have heard a lot of favorable reviews of Nachi but have never had a chance to see it myself.  We were surprised to find very reasonable prices for our kids, and it offers the three most important things I look for in any beach excursion: pool option, shade, and good bar/food service.
Based on reputation, I am looking forward to what I expect to be a new adventure in the cruise port I have been to the most times.
Our Itinerary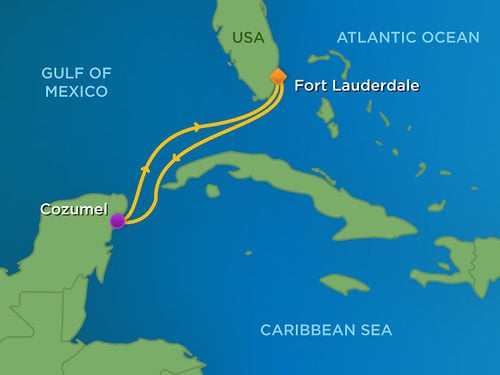 Three things I am excited to try
3. Grease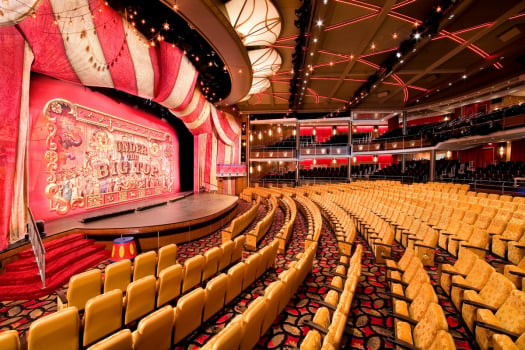 Did you know that Independence of the Seas features the Broadway musical, Grease?  In addition to Harmony of the Seas, Grease is offered on Independence of the Seas.  
Not only am I excited to see Grease again, I am curious to see how the production stacks up on Independence of the Seas after seeing it on Harmony of the Seas.  My expectation is that it should be indistinguishable from the Harmony version, but this is the first time I have been able to compare show productions across ships.
2. Self disembarkation
Let me be clear, I am never excited for disembarkation day. However, there is a new Royal Caribbean experience wrapped up in this otherwise depressing last morning of the cruise.
Our cruise ends on a Monday, and I have to get back home for work and my oldest daughter needs to get home for school.  Thus, we are going to take our own luggage off the ship and attempt to get off the ship early so that we can drive home and make it back in time.
1. Swim on embarkation day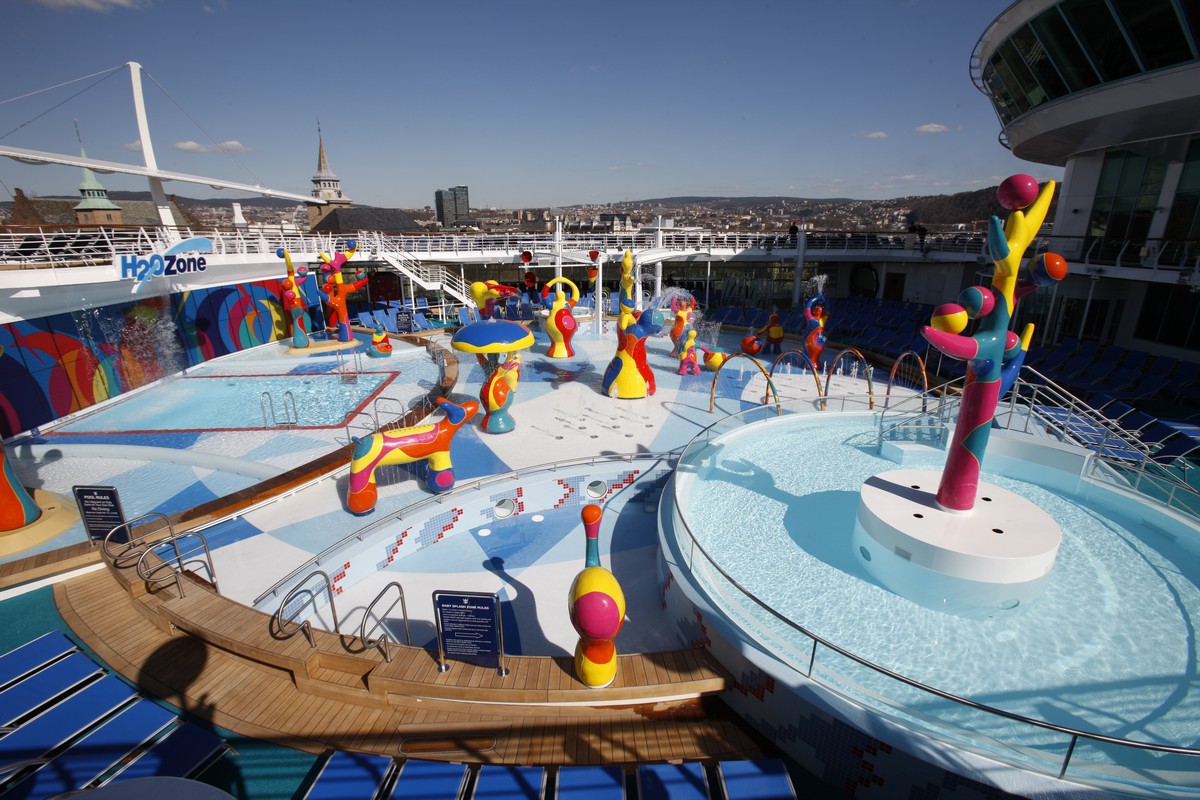 We have never taken the advice of bringing our swim suits for an embarkation day swim, but I think we are going to give it a try this time around.  My kids love to swim, so we are going to pack swimsuits in our carry-on luggage and try it out after we get onboard and eat (waiting 30 minutes after eating, of course).
The only way this may not happen is if the weather does not cooperate.  This time of year, it is a bit cooler than usual in Florida, but while my kids will not mind at all, as the supervising adult, I will definitely mind if it is cool out!
What's next
Our Independence of the Seas cruise begins on Thursday, November 23rd, and I will be sharing the details on the blog, as well as across my social media channels.  Be sure to follow me on Facebook, Instagram and Periscope for live updates throughout the day.
I invite you to share in this experience with me, by posting in the comments for any blog post questions and comments you may have.  I try to make these live blogs as interactive as I can, so I want everyone to feel welcome to share their thoughts.
Thanks for reading all of this and welcome aboard our next fun live blog experience!