In:
Our first and only port stop brings us to Cozumel, Mexico. I think I have been to Cozumel the most of any cruise port and I have always enjoyed my time here. There is so many different things to do, and this time around we get to try something newto us.
Our ship was set to dock around 7:30 and be cleared at 8, but we got in a little early and ship was cleared by 7:45. We had set our alarm early so that we could get on our way sooner than later. As we got out of bed, I got to see a lovely sunrise over Cozumel as our ship arrived.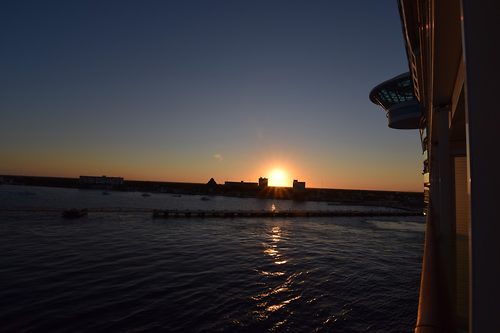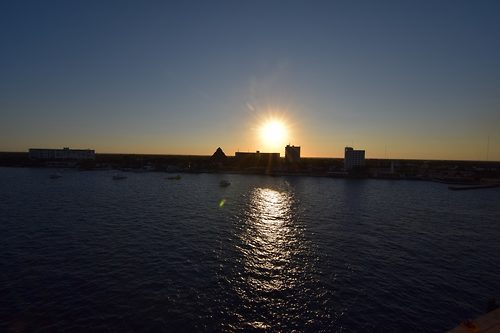 We got our things together and had a quick breakfast in the Windjammer.
Getting off the ship was easy, and we were just one of three ships in port today. In fact, there was not even a ship next to us, which is kind of unusual.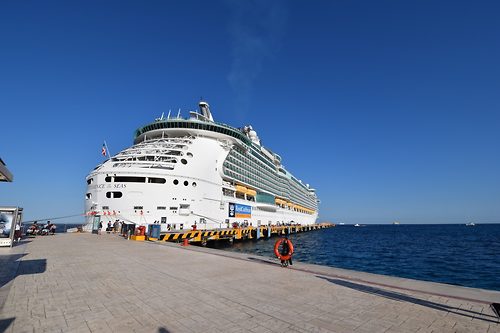 We hopped in a taxi cab and went to our spot for the day, Nachi Cocom.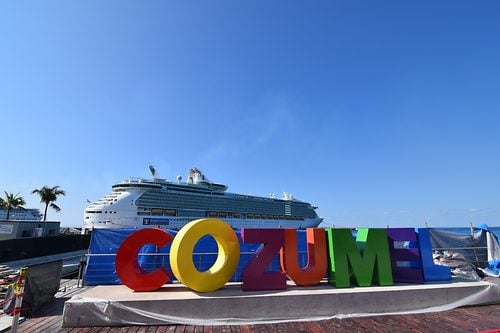 Nachi Cocom is an all-inclusive beach resort that offers unlimited food and drinks, along with access to its beach and pool. Nachi is best known for the fact it limits the amount of guests that may enter each day (around 100), which means it is not oversold.
We had heard about Nachi Cocom from friends and random people on the Internet for years, and decided to give it a try ourselves.
It takes about 10-15 minutes by taxi to arrive (which will cost about $17 each way). Once you arrive, you are greeted with a photo opportunity (that you can buy later) and then check-in. At check-in, you are assigned a waiter and get to pick any spot you wish from the beach.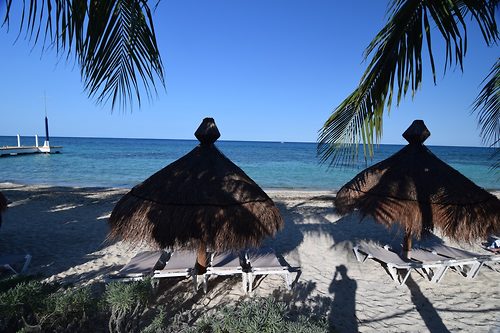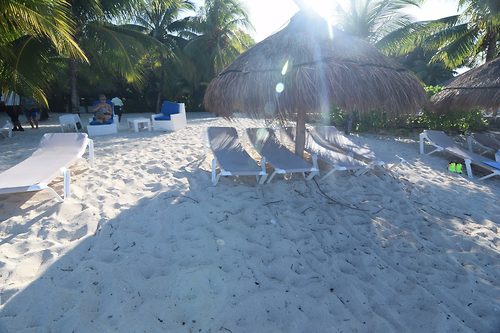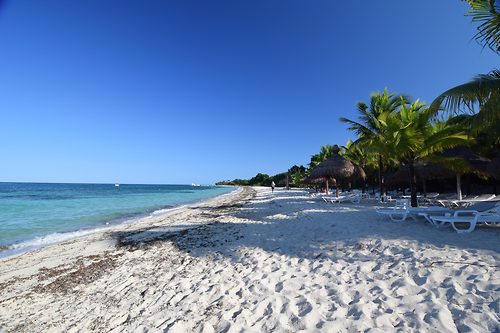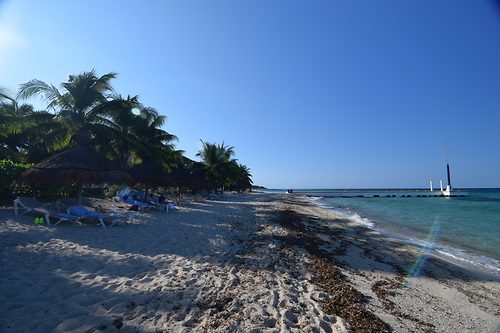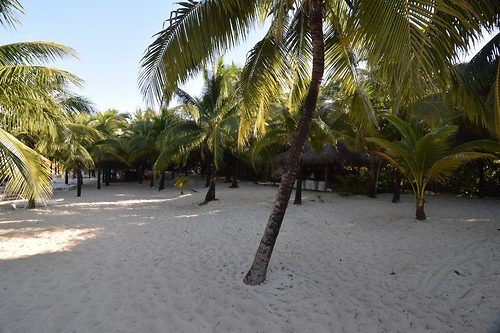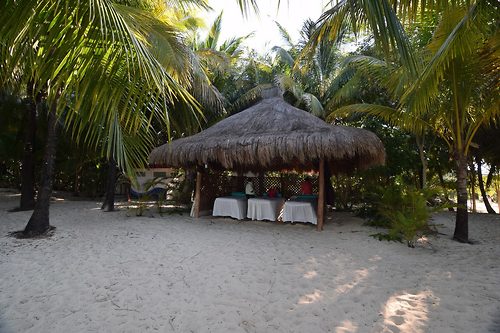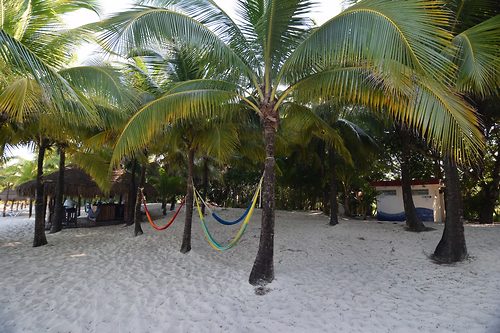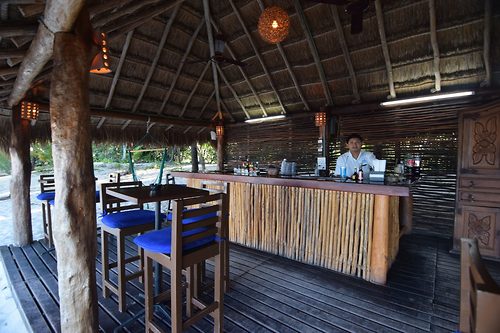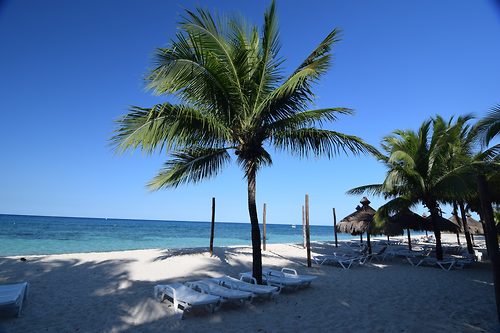 We picked a table and chairs by the pool because the kids prefer to swim in the pool.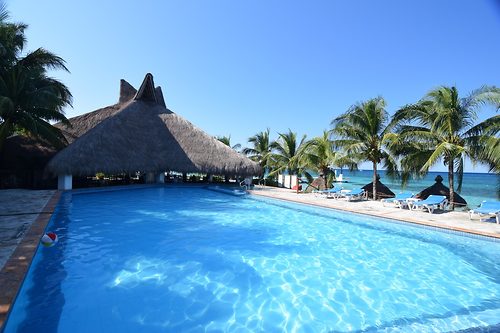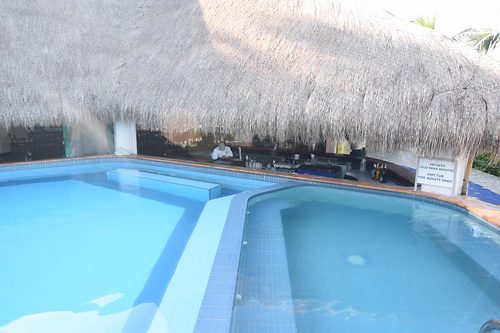 Overall, Nachi Cocom was exactly as described: an indulgent escape with lots of flowing drinks and plenty to eat. Your day at Nachi is about splashing in the pool or ocean and enjoying drinks and food. There are not any water toys or similar things to do, because it is about relaxation.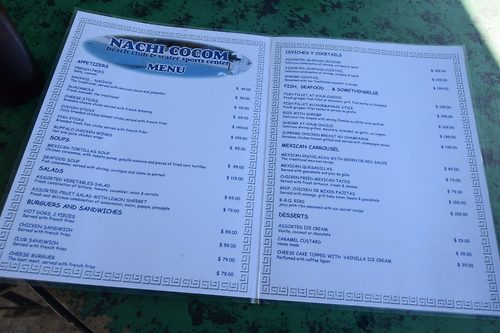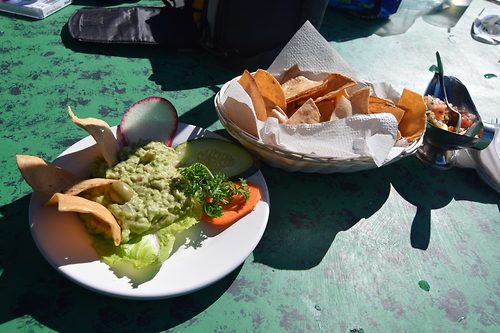 The kids had a blast swimming to their heart's content. Despite the fact the pool water was really cold, they could not get enough of it. I later told my wife that this may have been the most successful beach day for our kids in quite a while.
Somewhere between 1-2pm, we decided to head back because the kids were starting to run out of energy and naturally refused to nap. Thus, my wife and I decided to leave before an epic meltdown.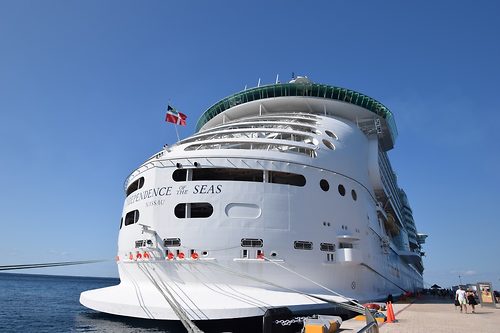 Back on the ship, it was time for that much needed nap to ensure everyone had enough energy for the rest of the day.
We were treated to a spectacular sunset this evening, as our ship was in town until past 6:30pm. One nice thing about cruising in winter is you get earlier sunsets.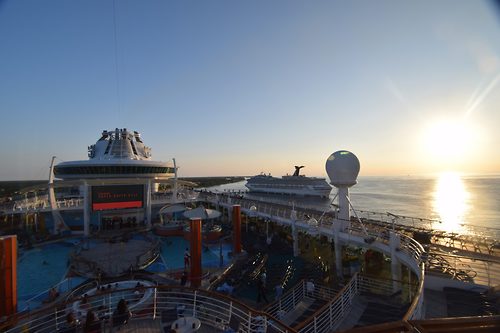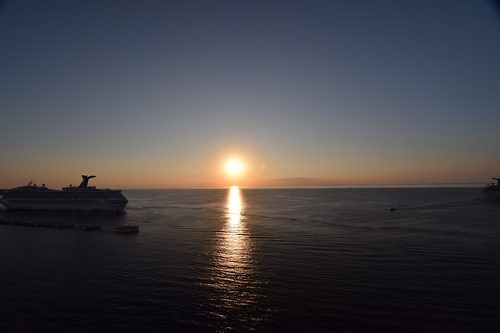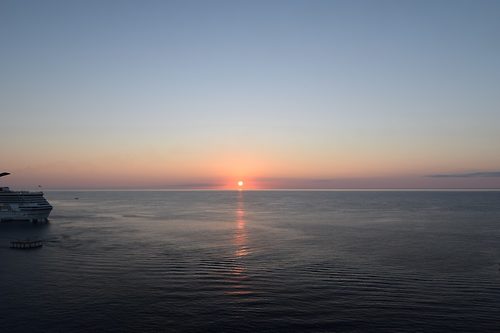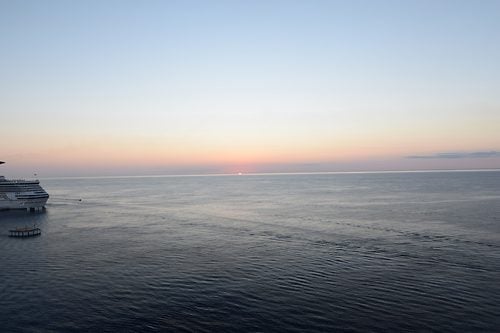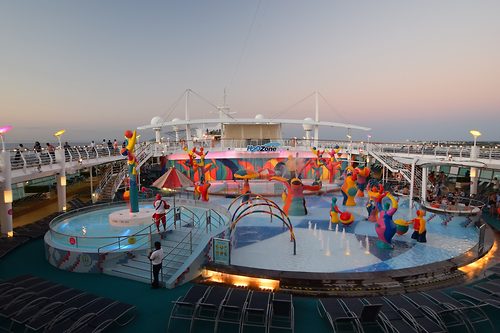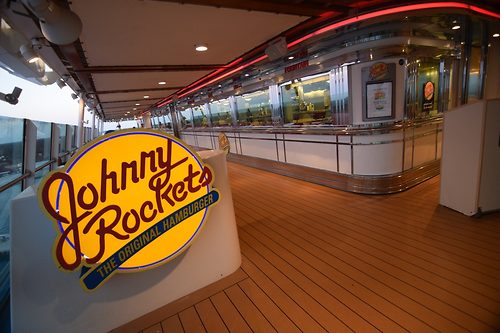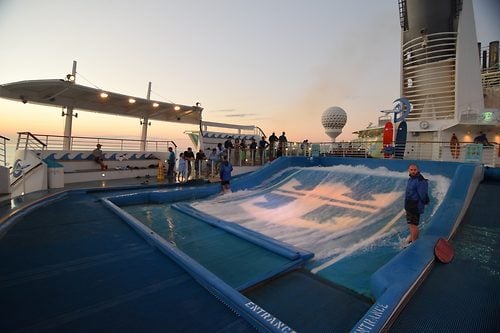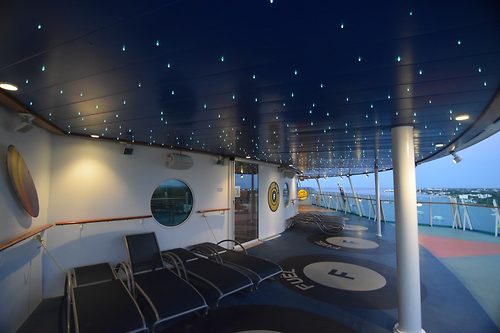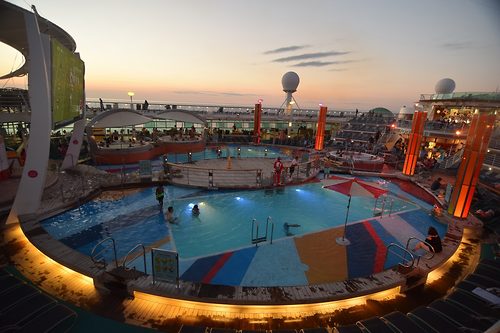 Next, we took the kids up to Windjammer for dinner and then dropped them off at Adventure Ocean and the nursery.
My wife and I enjoyed some cocktails in the Diamond Lounge before heading to the main dining room for dinner.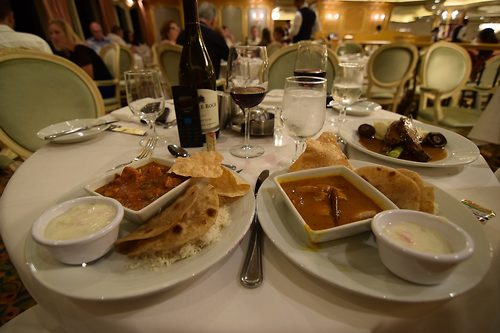 After dinner, we tried our hand at the casino (it did not go well for us) and then enjoyed some time on the pool deck to enjoy the perfect weather outside.
Tomorrow is our last day and it is a sea day.
Stray Observations
I swear every time I get pool towels from the pool deck, there are pool towels available to pick up near the gangway and every time I don't, there are no pool towels by the gangway.
We had perfect weather today: no clouds, warm temperatures and low humidity. It was a pleasure to be outdoors.
A friendly reminder that even in a beautiful setting as Cozumel, danger lurks around the corner (or beach)

The drink card showed up today.  $85 for 10 drinks.

Drink of the day is the Royal Lemonade.

A mariachi band from Cozumel boarded the ship to perform this afternoon. I do not think I have seen that happen before.

Here is what happens when you ask for "nothing" for dessert