In:
The final day of our Independence of the Seas cruise is a sea day, and it also an opportunity to take things easy. The past few days have had us all rushing around to get things done, but we wanted to enjoy this last day by slowing things down.
My wife and kids slept in while I enjoyed a quiet morning and beautiful sunrise. While I am all for taking things slowly, I could not lay in bed this morning knowing there as more time available to enjoy the ship.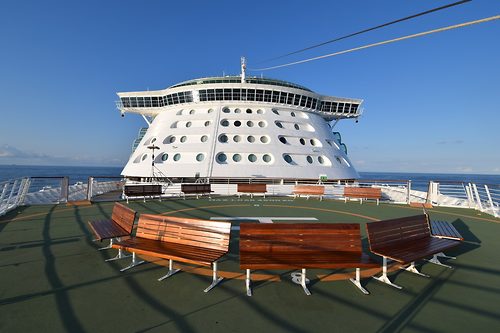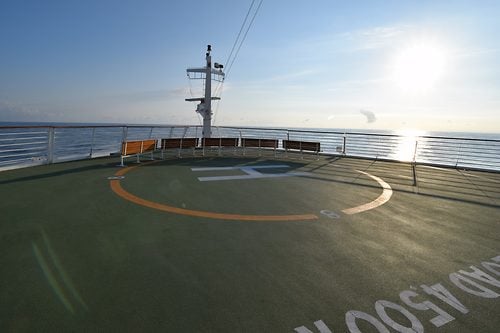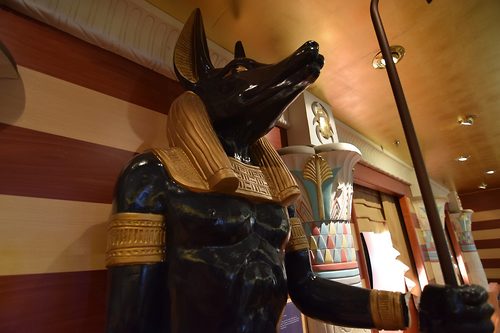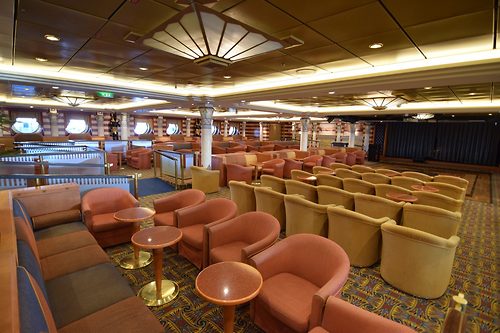 Eventually everyone got up, and we had our usual breakfast in the Windjammer. I think a lot of other families were sleeping in, because it was not overly busy in the Windjammer.
After breakfast, we mostly wandered the ship to see what was going on. My kids said they wanted to swim, but also did not want to shower (evidently showering everyday is a kid faux pas), so they opted not to go to the pool.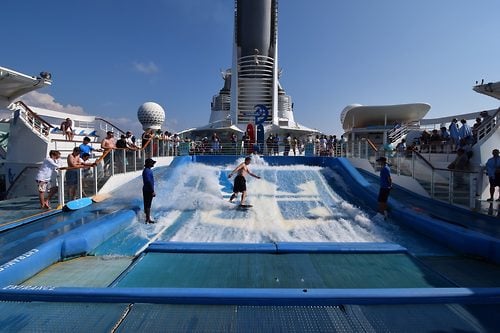 We had planned to eat lunch at Giovanni's Table, but I think the kids were still tired and we decided to grab something quick in the Windjammer and let them take a nap. Sometimes you just have to adjust your plans in the name of family sanity.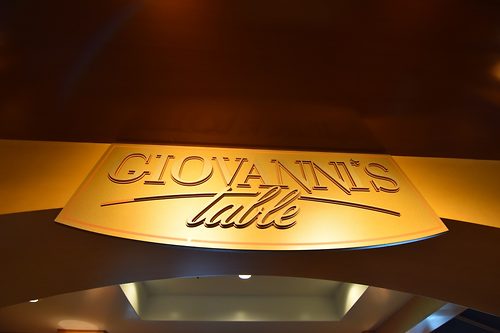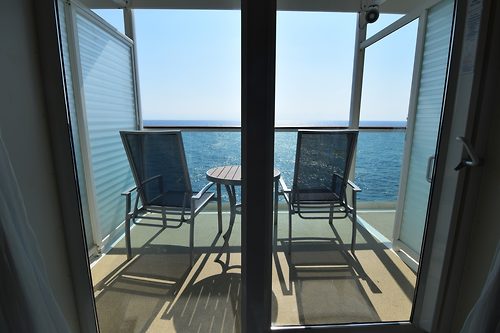 With the kids napping, we started packing up our belongings to avoid having to do it later tonight.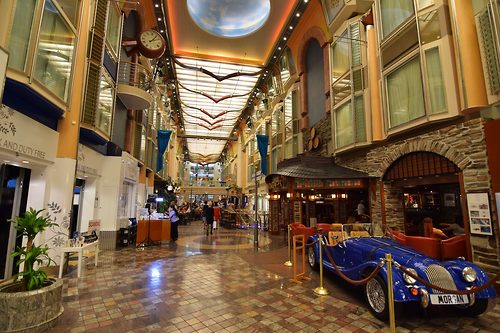 Once we woke from naps, I could tell everyone was feeling better. The kids spent some time playing in their room.
My oldest daughter wanted to try ice skating again on this sailing, so we headed down to Studio B. We arrived 15 minutes early and found a rather long line, which was surprising to see so many people there early. Luckily, we were the last two guests that made it into the first session.
We headed back to the room to get ready for dinner. As per usual, we took the kids up to Adventure Ocean and then my wife and I enjoyed some time in the Diamond Lounge.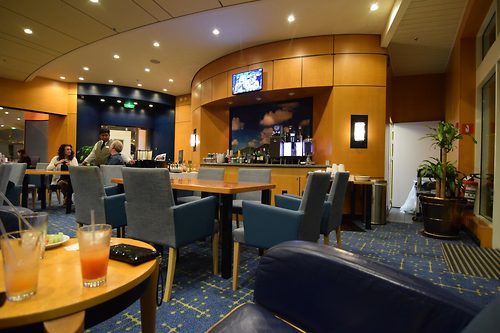 Dinner tonight was in the main dining room, and the service was great. Unfortunately, my eggplant parm was not cooked well (as was the case with the table next to us), but otherwise the food was on par with what we were used to on past cruises.
To round out our evening, we enjoyed some drinks in the Pub while listening to some live music.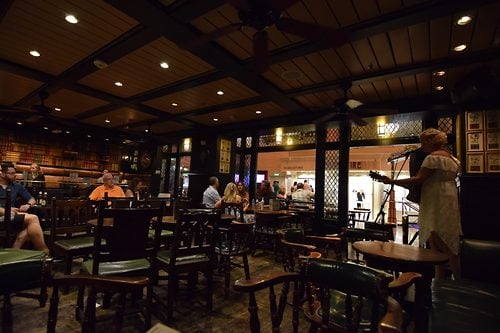 Overall, we had a great cruise and I am so glad that we took this opportunity to getaway for Thanksgiving and finally cruise on Independence of the Seas. She is a great ship, and I think anyone going on her will have a great time. In fact, I think the April 2018 refurbishment that will take place should revolutionize this ship and breathe new life into what is an already a great ship.
While we generally cruise on at least 7 night cruises, a 4 night cruise worked really well. To be honest, I think it worked out even better than I thought it would prior to getting onboard. Given that this was a weekend getaway cruise, I felt it was a great choice.
Stray observations
Overall, I am impressed with the Voom internet speeds on Independence of the Seas. While it may not be Oasis class fast, it is significantly better than I expected.
In retrospect, I could have skipped the drink package purchase and been alright with relying on wine I brought onboard, Diamond drinks, drinking in Cozumel, and the drink card.
I tried a bloody mary at two different bars this morning. Champagne Bar makes a better one, although both bars relied on mixes.



The Sorrentos Pizza on this ship might be the worst I have ever had.  Sorrentos Pizza is never amazing, but it is edible.  The pizza on this ship is more "mushy cheese" is the best way I can describe it.  We have tried a number of times and always lament the decision.
Thank you to everyone that followed along on this live blog. I always have such a great time reading your comments and answering questions, so thank you for being part of the fun.
My next live blog will take place on Rhapsody of the Seas in March 2018. Until then, don't forget we talk Royal Caribbean daily on Periscope and Facebook Live!