 Posts

53

Joined

Last visited
SouthernYankee's Achievements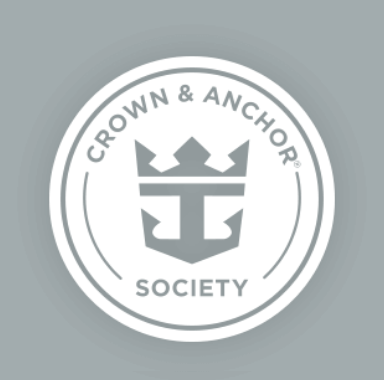 Platinum (3/7)
33
Reputation
August 10, 2020 Mariner of the Seas October 30, 2020 Independence of the Seas November 6, 2020 Navigator of the Seas November 9, 2020 Navigator of the Seas November 14, 2020 Odyssey of the Seas November 29, 2020 Oasis of the Seas December 6, 2020 Oasis of the Seas

Sorry, but I just noticed that you were talking about 2020. We were cancelled for Quantum, April 4, 2021.

We were on this cruise and here is what we received from our TA. We just booked a Caribbean cruise instead for end of October. Dear Travel Partner, There's really no easy way to say this, but we have to cancel our Quantum of the Seas cruise. We made a change to our itinerary planning, and we've decided to combine a few of Quantum's shorter sailings to create a more immersive experience - including additional ports. As a result, we'll no longer be offering your clients' original itinerary and they'll need to change their ship and sail date. We know this news is disappointing, and we're sorry for the impact to your clients' vacation. Every aspect of their vacation should be enjoyable. So, we've put together some alternate options that we hope will work for them. Option 1: Re-book any Royal Caribbean International sailing and receive the following credits to spend onboard per stateroom: $100 USD for Interior, Ocean View, and Balcony staterooms | $200 USD for Suites Plus, an additional $50 USD for each third or more guest to spend onboard And, you'll receive protected commission. Option 2: If they choose to cancel, we'll be sad to see them go We'll process a full refund of any paid portion of their cruise fare to the original form of payment, including any non-refundable deposits. Lastly, any pre-paid amenities will be refunded to the original form of payment within 7-10 business days. Please note, if they choose this option, we will not provide additional compensation. It's important to us that your clients find the best vacation option. One of our destination experts will call you starting February 25th to help find their perfect cruise. If we happen to miss you, please call us back by March 10th, 2020 at 888-281-9344. If we haven't heard from you by March 10th, their reservation will be cancelled. Please note, unnamed groups or bookings in offered status with no payment applied will not qualify for the alternate options provided. Thank you for your support and partnership. We hope your clients find another cruise vacation with us. Whether they are celebrating a special occasion or looking to explore, relax, and recharge - we have no doubt their time with us will be nothing short of amazing. We look forward to welcoming them onboard.

SouthernYankee reacted to a post in a topic: Bringing Thrill to Life on Perfect Day at CocoCay: Royal Caribbean Constructs Thrill Waterpark

Serenade - 8/28/19 Navigator - 11/1/19 Navigator - 11/4/19 Symphony - 11/9/19 Symphony - 11/16/19

Probably most importantly as Matt pointed out is that Johnny Rocket's is convenient on the pool deck. On Voyager and Freedom class ships they were not located in the most frequented area. This exposure and accessibility will greatly increase JR sales.

If it is the bridge that goes over the inlet that the tenders use, it could mean that the pier opening is about to happen. We can only hope. We were on the Mariner in January and Captain Toni said that completion was supposed to be in March, but he was not real optimistic.

Cruised on Symphony end of January out of Miami, Terminal A and Luggage Valet was not available.

Highly recommend that you explore the entire ship on your arrival and see how many options are available for you to enjoy. One week is not a lot of time to enjoy all of the ship. The ship is so large you have to spend several hours to check everything out.

You may more disappointed to find out that Sabor's has been replaced with Hooked on the Navigator. However we recently ate at Hooked on the Symphony and it was a great addition to the Specialty Restaurants. The New England Clam Chowder as well as the Halibut was outstanding! Maybe some good news is that they added a El Loco Fresh on the pool deck for some quick Mexican favorites. It was also very good on the Symphony.

At the time we were on the Harmony, October 2016 - it was free. Recent cruises on the Mariner and Symphony, both had an escape room which was $19.99 per person. It was a great experience. Whether or not for $20 would be your decision.

We will be stopping at CocoCay later this week and if we are able to be tendered in we will see where they are on at present time. We have only ever made it in once out of four times due to conditions. Hopefully we will be successful.

We are taking the Radiance this September from Honolulu to Sydney. It is a eighteen night Transpacific and when we dock in Sydney we have reservations to stay at the Rendezvous Hotel in the Rocks area. We have several excursions booked while we are in Sydney including an all day trip (Blue Mountain & Wildlife with Cruise - 10 hours) to the Blue Mountains which is by AAT Kings Day Tours. Other excursions booked are Australian Wildlife 4WD Tour from Sydney by Boutique Tours and a Sunset Dinner Cruise (Captain Cook Cruise). We are then going to Cairns and after several days end up in Melbourne before returning home. As for the B2B disembarking, we have found that many ports vary their handling of this process. Having never been to Australia, we are not sure how and what customs require. Normally you would probably meet in a lounge and they will walk everyone together to customs and board the ship with your new seapass card. We have sometimes had Custom Agents come on board to review documents. There is usually a private lunch for people doing B2B sailings (provided there is a large group). The lunch would be one of the perks for doing a B2B and also the privilege to access your stateroom anytime during the day. After we return we can let you know about the hotel and excursions we did or any other "must sees". Hope this may help. Welcome to the Blog.

Please add: Oasis of the Seas - February 3, 2019 Jewel of the Seas - March 29, 2019 Jewel of the Seas - April 12, 2019

Definitely Brilliance. Love the Radiance class ships. Very nice ship to do the transatlantic.