 Posts

22

Joined

Last visited
Recent Profile Visitors
The recent visitors block is disabled and is not being shown to other users.
Miznikki2u's Achievements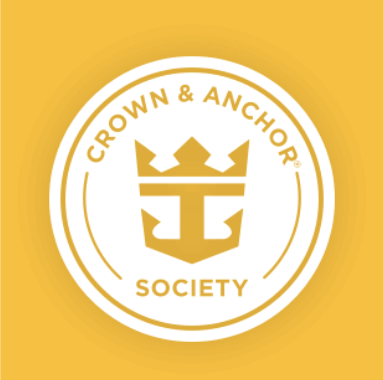 Gold (2/7)
7
Reputation
July 14, HOS..So excited.

Miznikki2u reacted to a post in a topic: Just back from Harmony 6-2 to 6-9....I don't think cruising is for us

I will be traveling on HOS in 34 Days??. I am trying to schedule some things around in Cruise Planner, and I am wondering if anyone can tell me if the Headliner Show changes from night to night or does it stay the same, and also is it really worth seeing. I have other activities scheduled on certain nights, but would love to see different shows if they are good.

I was wondering if there was a Drink of the Day on Harmony of the Seas? If so can anyone tell me a price for this.

Hi All...I have yet another question. I am currently doing the online check in, and I am wondering if my current address has to match what is on my DL. In the online check in it ask for my address, however the address that is on my DL is different (just never changed it when I moved, since I still own the home), would it be easier to use the address that is on my DL or use my current address. We are traveling with Birth Certificates, if that makes it easier to answer this question.

Okay, well I guess that answers that. Thanks a bunch.

I will be traveling on HOS in July. We have 2 Boardwalk Balcony Cabins booked. I see that one of the perks in having a Boardwalk Cabin is the Soda Package is included. My question here is am I able to upgrade one of the Soda Packages to the Deluxe Beverage Package, and if so how much would it be. I am sharing a Cabin with my young son who will not need to be upgraded to a Deluxe Package. Has anyone had any experience with this type of cabin and being able to upgrade to the Deluxe?

I have spoken with RCC again today and they state the samething, the kids under 16 can cruise with only a original copy of Birth Certificate. I still may opt to get Passports and try this again just to be on the safe side. Thank you all for your information.?

I have ran into a problem as of today. I took my kids to get passports today, and was advised that I need to have there father there to sign the passport papers. The problem is the father is absent in the lives of my kids and also he is not listed on the birth certificate. I was told that I needed to provide sole custody papers, and this is something that was never done. My kids are 10 and 13, are they able to sail with there birth certificate? I called and spoke with someone at Royal Carribean and was told that they could sail with a Birth Certificate, but she did not sound really confident. She kept putting me on hold, and then would come back and give me answers. Also my last name differs from my kids, and when reading about sailing with Birth Certificates it states the last name of the kids and parent must match. Please HELP...if anyone has ran into a problem such as this please let me know how it was handled. I have put a lot of money into this trip, and hate to get to cruise day and be turned away. We are traveling in July on Harmony, and will be going to Labadee, San Juan, and St Marteen.

Can anyone tell me if it would be best to pre book spa services now, or wait until getting on the ship? I have seen where people say there are discounts on these services. I have a credit that I'm wanting to use, but is it worth it to wait or use the credit now??

Thanks for that I was trying to do the same thing for my 7/14 cruise on Harmony and I kept getting the same message as well. Will they still put you at the same table If you do it there way?

Do these tours begin on ships time or there time. This tour is just what im looking for. We get into port at 8 a.m, which will be 9 a.m there, and the tour states it begins at 9:30. Will this be enough time for us to get to the bus on time?? Im so confused?

We will be traveling on HOS in July, our last stop will be St. Maarten. I was wondering if anyone has ever been on the Double Decker Bus Tour. I read several reviews on Trip Advisor, and most of the reviews were not that good. This will be my 1st time here, and we would really like a good tour of the whole island. Any suggestions are welcomed.

We will be doing the same thing in July of this year. I have had the same question, and was directed to this site https://www.goportcanaveral.com/ . Check it out and see what you think.

Has anyone played the Escape the Rubicon Game? Whats the price per person and is it worth it? We have played many escape games and have not escaped yet?. However we still love playing these games. Is this a hard one to escape??