 Posts

36

Joined

Last visited
islandgrandma's Achievements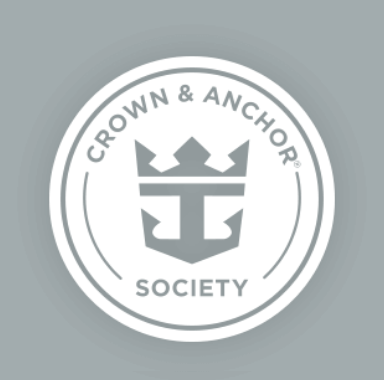 Platinum (3/7)
13
Reputation
islandgrandma reacted to a post in a topic: Who would ever let go of your child, even if there was no glass there?

Fingers crossed. Let us know.

4 years ago we did B2B on Radiance...around New Zealand and Sydney to Freemantle. Loved every minute of it but we were sorry we didn't finish the circle around Australia. Except we really enjoyed Perth so it worked for us. This year we did some land touristing in Melbourne and Sydney with our son then we cruised from Sydney and circled New Zealand again on Ovation. The Bay of Islands is beautiful and a not to be missed site. We were sorry we didn't stop in Picton, New Zealand this time but we did stop in a few different ports that we enjoyed. Not a big fan of Lord of the Rings but Hobbiton is well worth seeing. Whichever cruise(s) you take, I am sure you will enjoy.

We currently live in Corpus Christi and would LOVE to have a cruise port here. But I agree with all the reasons above as to why Corpus has a long way to go before that can become more than a dream. The mind set of many people who live here and of many who visit has to change and it is slowly happening as people from other parts of the country move here. Things are changing here but slowly.

Our son did the All Access Tour a week ago on Ovation and totally enjoyed it. My husband did the tour on Radiance about 4 years ago and he enjoyed it too; especially the bridge and engine room parts. He was on a U.S. destroyer years and years ago and the changes in those two areas because of technology were amazing. I bet you would like the tour.

February 14 - Ovation of the Seas So excited Have a wonderful time and fantastic weather everyone!

A few years ago we had B2B on Radiance and did not book the cruises together so we had a different room on the second sailing. We had to pack our bathroom items and whatever clothes were not hanging up. The cabin attendant moved everything for us including the hanging clothing between the time we had to leave the ship for Customs to do their thing and when we got back on the ship.

I agree. We have stayed in Grand Suites on 8 or more cruises and I started asking for the extra topper on our second GS cruise. Now my husband has back problems caused by his spine and age so I will always ask for one instead of risking getting a too hard bed.

I contact guest services about a month before departure date and ask for an extra mattress topper. One has always been provided when I do this.

I love seeing kids in the Suite Lounge. Even better is when I get to talk with them about what they did during the day because they are so excited about their experiences. Adults, especially older ones like me, sometimes forget how wonderful cruise experiences can be.

I don't receive emails from Royal Caribbean either despite signing up several times and going on several RC cruises. Very discouraging. Never sailed on Celebrity but I signed up to receive emails from them and receive them multiple times a week.

We are currently "from Texas" but have lived in 11 other states and one other country over the past 4 decades. One of the best parts of traveling for us is getting to meet people from other areas and learning about those areas from experiencing them instead of just reading about them. If you are not able to relax and "go with the flow" and do not enjoy being able to meet new people and have new experiences, then don't put yourself in situations that you will not enjoy. Many people in the world can't afford the joys of cruising and traveling. Since you can, do the things you enjoy.

Have a wonderful cruise. New Zealand is amazing!

Any recommendations on where to stay in Honolulu pre-cruise? We don't need to stay In a hotel on the beach especially after looking at room prices but don't want to be miles away either.