 Posts

76

Joined

Last visited
Recent Profile Visitors
The recent visitors block is disabled and is not being shown to other users.
mcoler18's Achievements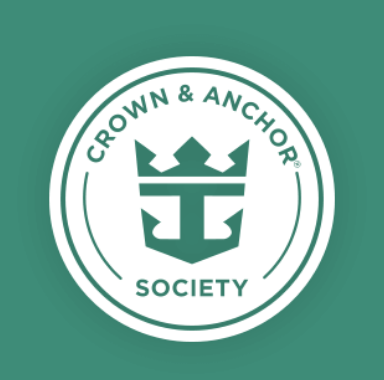 Emerald (4/7)
37
Reputation
Not on Royal Caribbean, but we had Sir Steve Redgrave on board in about 2007 I think it was.

For this to make sense you need to know that we have recently been on Adventure of the Seas. We were sat watching the TV last night, our eldest little girl who is 9 was sat watching videos on YouTube, all of a sudden she takes her earphones off and says "mam, dad do you know that Allure of the Seas, Oasis of the Seas, Harmony of the Seas and Symphony of the Seas are much better than our ship" the reason she gave was that they had a robot that makes you drinks, made us both laugh.

Yes thats waht we would call them, like I say not so common these days but certain the could provide one for you.

A Brit here. What is this wash cloth you talk about? Is it like a small towel, say 8 x 8 inches? If so ive never seen one in a hotel in the uk, we would call them a flannel in the UK. They used to be common in the 80's/90's but not now, I dont know anyone that uses one. Im sure a hotel could provide one, ask for a flannel though, they will know exactly what you are talking about.

I would say the main dining room service was much better than the other two.

Just back from 8 nights on Adventure of the Seas, had a great time. Not really one for writing reviews but here are a few points. Check in – at the port at about 10.45 and on the ship pretty quickly, only issue we had is the lady who checked us in insisted on seeing our ESTA's so we had to stand and log into each one on our phone even though we had already been in the US for three days. Having travelled to the US several times we have never been asked to see them by border security when entering the US and were not asked for them when we arrived back after the cruise so thought this was a bit strange, others in our party who checked in separately were not asked for theirs? Main Dining room – the service was excellent from our two servers and everything I ate was really good quality if not a little cool sometimes but this is to be expected with catering on this scale. They were very accommodating as well, one night there was battered cod on the menus which came with some sort of sauce and rice, 3 or 4 in our group asked if the could have it with chips (French fries) so they could have British Fish and Chips, they even found us a bottle of malt vinegar. Windjammer - Again excellent choice to eat and everything was of a pretty good quality for a buffet, finding a table was sometimes a bit of a chore but eventually would get one. Chops – We had the three night dining plan and ate in chops twice, on both occasions the food was excellent, both times I had the black pepper pork and 16oz rib eye, second time I also had the Carpaccio, it was ok but not the best I've had. First time the service was excellent, second time it was truly awful, the table was booked for 8.15pm and as we had a 5 and 9 year old they had said if we come a bit earlier and the table is ready we could get in. We ended up arriving at about 8.10pm but there was people still sat at the table, we didn't end up getting in until about 8.25pm. we didn't end up leaving until about 10.30pm and that was without having desserts as it was so slow, the waiter was even pushing for an additional tip as well. Giovannis – Mixed reviews from our group here, I thought is was delicious, had the Carpaccio followed by the Ossobuco. Some didn't really enjoy what they had. Service was pretty good. Jonny Rockets – Really enjoyed the Burger here, thought is was pretty good quality. Found our server a bit rude. Ship – Really liked the ship, liked the size, It was easy to get around, cabin was a bit dated but to be expected with a ship of this age. All the public area and bars were really nice, loved the promenade and sitting outside the Dog and Duck. Any questions, feel free to ask.

How much is Voom usually onboard? We sail on Saturday and its on our planner at £11.39 (about $14) a day, is that a good price?

Hi All, So we dock back at Port Everglades on Sunday 03/11/19, our flight back to the UK isnt until 17.15 from MIA. Any recommendations for something to do for a few hours baring in mind there is 11 of us including a 5 and 9 year old and an 84 year old plus all our luggage.

Thats good that they let you know.

I know its probabaly like how long is a piece of string but how long does room service ususally take if you were to order a few hot items (chicken wings, pizza etc) late at night?

As said above, we emailed

[email protected]

last week for out 26/10/19 sailing and they have seated 11 of us together on Adventure of the Seas

A few years ago we were in Thailand and stayed in a large hotel that had nearly 600 rooms, there were a lot of Chinese guests. By day the hotel and pools were really busy, by night the hotel and its 5 or 6 restaurants were deserted. The hotel was right on the beach and had a lovely restaurant right on the beach, there was often only us a maybe another table in there. It was bizarre, I don't know if the Chinese confined themselves to their rooms on an evening or went elsewhere but they were no where to be seen on a evening.