 Posts

272

Joined

Last visited

Days Won

3
Recent Profile Visitors
The recent visitors block is disabled and is not being shown to other users.
DandA's Achievements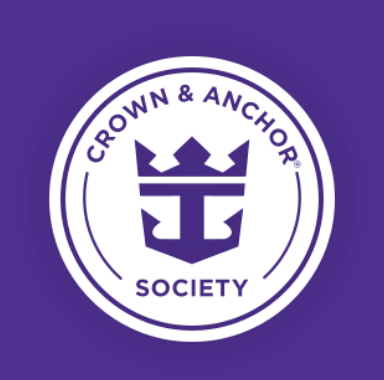 Diamond Plus (6/7)
455
Reputation
I've done it on both the Adventure of the Seas and Jewel of the Seas, it's definitely a good meal if you like sushi.

We took this excursion before covid; the one we purchased was the adults one. When we arrived, we got a minnie tour, there are three areas of the resort. One area is what I would call the deluxe area it has cushioned loungers and upgraded food, another area was the family area, and lastly was the adult's area. There was a hut where we picked up our food, typical Caribbean beach food tacos, and such. I'm not super picky but I thought the food was good and we definitely got our bellies full. The drinks that we had were pina coladas, diet coke and rum and a local beer so don't know if there were some drinks that were excluded. The adult's area was laid back no loud music, great drink service delivered to your beach lounger; the family area was livelier louder music, games, inflatables and such. When they say it's not all inclusive I don't know what they expected; as for us we just wanted a lounger, drinks, a nice lunch and water to dip our toes in.

just took my son and DIL on their first cruise; beside subjecting them to you tube videos we did a quick tour of the ship, explained what was included in the cruise and we would say what was happening each night and let them decide if they wanted to go or go on their own way.

Our first cruise was on Oasis and our second cruise was Grandeur. the second day leaving Baltimore along the Carolinas it was pretty rough pitching and rolling, we had to time the rolling to go from side to side, we found it amusing. According to what I see they have one show each night that is shown at two different times, trivia each day, singer in the Schooner Bar in the evening, band in Boleros and in the Centrum. Some game shows are done in the Centrum. What I like about this size ship is with less people you run into the same people over and over and get to know them.

I have been on her sister ship Granduer on a 9 night in December and the second sea day was really rough on the way back it was less rocky but still could feel the motion. On the way down i heard of a few who had a rough time. I did a 14 day on Jewel this year and must admit I was ready to get off and go home. We'll be leaving on an 8 night on Enchantment this week, (first time in an inside cabin) so I'll know how she is after that. I've not sailed solo, but if you're outgoing I'm sure you'll find friendly people to interact with; otherwise bring something to keep you occupied.

Firefly reacted to a post in a topic: No more testing for vaccinated (10 days or less) and NO MORE proctored tests at home!

WAAAYTOOO reacted to a post in a topic: No more testing for vaccinated (10 days or less) and NO MORE proctored tests at home!

I've ordered the rum and coke once. I was able to substitute the coke for diet coke and it was in the room when we arrived.

I learned years ago that I wasn't promised a rose garden. It's about managing expectations and going with the flow. If you expect things to be perfect your life will be a huge disappointment; worn varnish on a railing is not something I fret over. I tell people whats not to like about cruising: someone else makes my bed, gets me a drink and more food that i can possibly eat. I take all reviews with a grain of salt.

We were introduced to "savory bites" on the Harmony before the covid shutdown by a table mate. We liked them and decided to ask for them on our Jewel cruise in April; the taste was the same but they were very crunchy (almost pretzel like}; I thought they were more bread like on Harmony. Oh the wife asked for them on night 1, and they should up on night 2 and every night after that.

I know this is an old post, but we did a walking tour of Old San Juan this past April that we found here https://www.thejellybeans.net/docs/WalkingTour_PuertoRico_SanJuan_OldSanJuan.pdf

we took a bus tour i think it was called "St. Marteen Island Tour". It was just okay. i sat on the wrong side of the bus to see the coastline, stopped at one place for photos of the beach and then on the French side for about 30 minutes in Marigot. Wasn't that impressed with it.

Will be returning to Labadee in two weeks for my second visit here, I will be steering clear of the Artisan Village. I fully realize that the locals are hurting and in severe poverty but I wish that Royal would require the vendors to attend training on how to sell to the cruisers. Having a "gift" thrust upon you and having them stand in your way to force you into their shops is just not a pleasant experience. If they toned back their approach more cruisers would stroll through the village a buy some of their wares. You can't sell to people who avoid you.

JJ Cruising did a you tube review on the "Mason Jar", FWIW Jared enjoyed the chicken, and he also compared it to the average cruise dining fried chicken.

I suspect any cruise line would offer the same plan if a ship was to be deemed unsafe to sail. My big takeaway is that they asked guests with no passport to contact guest services for alternative arrangements. I'd be curious to hear what they might be. Another example of why you should get a passport and have travel assurance.