 Posts

259

Joined

Last visited

Days Won

3
Recent Profile Visitors
The recent visitors block is disabled and is not being shown to other users.
DandA's Achievements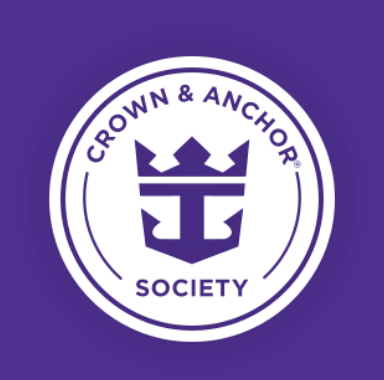 Diamond Plus (6/7)
442
Reputation
I know this is an old post, but we did a walking tour of Old San Juan this past April that we found here https://www.thejellybeans.net/docs/WalkingTour_PuertoRico_SanJuan_OldSanJuan.pdf

we took a bus tour i think it was called "St. Marteen Island Tour". It was just okay. i sat on the wrong side of the bus to see the coastline, stopped at one place for photos of the beach and then on the French side for about 30 minutes in Marigot. Wasn't that impressed with it.

Will be returning to Labadee in two weeks for my second visit here, I will be steering clear of the Artisan Village. I fully realize that the locals are hurting and in severe poverty but I wish that Royal would require the vendors to attend training on how to sell to the cruisers. Having a "gift" thrust upon you and having them stand in your way to force you into their shops is just not a pleasant experience. If they toned back their approach more cruisers would stroll through the village a buy some of their wares. You can't sell to people who avoid you.

JJ Cruising did a you tube review on the "Mason Jar", FWIW Jared enjoyed the chicken, and he also compared it to the average cruise dining fried chicken.

I suspect any cruise line would offer the same plan if a ship was to be deemed unsafe to sail. My big takeaway is that they asked guests with no passport to contact guest services for alternative arrangements. I'd be curious to hear what they might be. Another example of why you should get a passport and have travel assurance.

I'll be on the Jewel of the Seas.

Yeah sorry, Everclear is rock gut alcohol, very strong and cheap. The Saki that I didn't really enjoy was Kikusui Perfect Snow Sake, it's 21% alcohol. It's not that it is bad I just wouldn't buy it (i'd drink it again with the meal ) it's strong and it didn't just have a flavor other than alcohol. Geeez all this talk about Sushi and Saki, gotta think about it for my April Cruise.

I did it on the Adventure in August and it was great. The sushi was very good each course was unique and had a great flavor. I liked the saki too, although one was a bit like drinking everclear. I would definitely do it again, in fact may do it in April.

I did it on the Adventure of the Seas in August. I enjoyed every dish and the sake paired well with it. I would do it again.

Yes midnight US Eastern Time Zone, my check in for my April Jewel cruise opened at 12:01am.

Yes preferably in the MDR.

We prepay the standard gratuities, I'm pretty low maintenance and don't ask the room steward for anything but will usually leave something extra for him as well as the waiter and assistant waiter at the end of the cruise. I tip the bartenders and extra buck a drink and once I had two exceptional bartenders who went above and beyond in service and friendliness so I also sought them out on the last night to thank them and give them a little extra. On excursions you'll want to give the tour operator and driver a little something. I will bring a bunch of ones, fives and tens to use for tipping. However much you give they are very appreciative of it, also write down the names and positions of those who go that extra mile and mention them in your post cruise survey.

I want to explore Cozumel at my own pace and take some photographs especially on the east side, so I'm considering renting a car. I heard some bad reviews regarding some of the cars. Has anyone rented from a major company like Hertz or Budget, if so what was your experience?

Harmony is supposed to be the first ship calling there tomorrow; hopefully someone on board will report back about their experience.

i remember a cafe at the Pirate Museum and I believe there were a few others near it.