Posts

83

Joined

Last visited
About Firefly
Recent Profile Visitors
The recent visitors block is disabled and is not being shown to other users.
Firefly's Achievements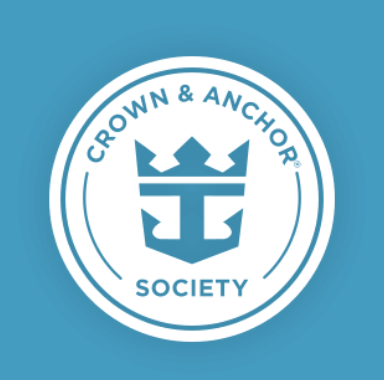 Diamond (5/7)
99
Reputation
No issues packing knitting needles, I have packed mine several times with no issues.

Thanks to Matt and this blog we fell in love with Maya Chan too. Our upcoming cruise on Brilliance was booked because we wanted to return to Maya Chan! I am counting the days until we are relaxing at our palapa, enjoying good drinks and the most delicious tacos ever. If you haven't read it, Jane's book on how Maya Chan came to be is a fun read. I think the title is It Helps to be Crazy: The Story of Maya Chan Beach by Jane Ostrow.

On Mariner now and Voom has been spotty and drops randomly but hasn't gone down for any length of time that we have noticed.

This is my go to first drink thanks to your recommendation a while back. Sailing Mariner tomorrow and can't wait to head up to the pool bar to get one. My 13 year old loves the virgin Lava Flows so much we make them at home.

ChessE4 reacted to a post in a topic: Sailing from Tampa to Costa Maya Mexico - How long to warm up usually

WAAAYTOOO reacted to a post in a topic: Sailing from Tampa to Costa Maya Mexico - How long to warm up usually

When we sailed out of Tampa the first week of December 2019 it was warm enough to wear shorts and short sleeves at sail away. Then two months later in February 2020 it was quite chilly as we sailed out of Tampa Bay. My son actually went back to the stateroom to get his hoodie before we enjoyed sailing under the Skyway. It was very windy that evening so the wind chill was in full effect. The next morning we had sailed far enough south that it had warmed up enough for him to swim in the pool, and by that afternoon it was quite warm and tropical.

I don't have the option to upload our vax cards on my upcoming B2B, but not going to stress about it. They took pictures of it at the port when I sailed in September so I assume they will do so again on Thursday when we check in. I am more stressed about all of us receiving negative covid tests on Tuesday than I am with the actual check in at port.

When I was there on Sept 5 they did have croissants/muffins/danish along with coffee and water. There was someone there to serve the food similar to how it is currently done on the ship.

Been to and loved both, but if I had to choose just one Maya Chan wins hands down. The food and service is incredible, no crowds at all, tropical garden atmosphere, everything is included in the price (transportation, water toys etc)

We just booked our first B2B - Mariner 11/11 & 11/16. In the past we just parked at the port for the convenience of walking off the ship and to our car. We also felt the extra $ was worth the security of our car. Now that we will be on the ship for 9 nights, how does parking at the port work for consecutive cruises? Or should we look at off site options? My husband is very particular about parking our car in a safe/ covered location.

Great price these days. I was at CBC this past Sunday on Mariner that I snagged for $56 back on Black Friday 2020. I loved it and want to go again, but refuse to pay the $178pp for my future sailings there. Fingers crossed the price drops so I can go in March for my birthday cruise. Have a great day at CBC - lunch is amazing!

It's cruise day!!! Our home for the weekend looks beautiful on the webcam this morning.

Test done - negative. Guess that means I can drive down to FL Thursday. 3 days from now we sail away!!!

I'm sailing on Friday too, can't believe it's almost here. Fingers crossed for negative tests for us all!

Mailed my kids passports to be renewed on July 20th. (Being minors under 16 we had to go in person to the post office ect like a new passport.) Paid for expedited and we recieved their new passports in the mail on Monday, just one day shy of 4 weeks. Of course, now that our late October cruise on Radiance is cancelled so we won't need them until early next year…At least we are ready for the next 5 years now.

Our 9 nt Southern Caribbean on Radiance was cancelled too. So sad to loose that itinerary. We actually made plan B vacation plans a few months ago so thankfully we still have something to look forward to.