Posts

68

Joined

Last visited
Recent Profile Visitors
The recent visitors block is disabled and is not being shown to other users.
Firefly's Achievements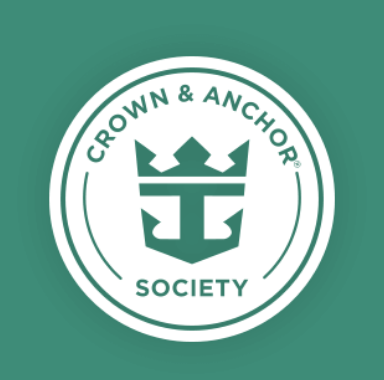 Emerald (4/7)
85
Reputation
I just checked again and check in for September 3 Mariner isn't available via the website or the app, so I will continue to wait. Doesn't seem to be any pattern to check in these days. I am just happy that cruises have begun sailing again.

How exciting! Still waiting for my Sept 3 Mariner sailing to open up for check in. I noticed yesterday that the safety info is available for viewing on the app though.

Our first RCCL cruise was supposed to be on Oasis on Christmas Eve 2017 to celebrate my grandfather's 99th birthday. However, I tested positive for the flu 3 days before the cruise. Thank goodness for travel insurance!!! The rest of the extended family sailed and had a great cruise. My family rescheduled for the following June on Allure and were joined by my sister and her family. We had a blast. We have been cruising and planning cruises ever since. Love RCCL.

We did a ocean view balcony guarantee booking once on Oasis because that's all that was available. Like the poster above said it showed up as XB balcony guarantee. There was a neighborhood balcony guarantee available for booking too, so there was a difference at the time we booked. We ended up being assigned with a cabin on deck 14 under one of the big overhangs, (not the hot tub) and I was initially worried about noise from the pool deck above, but it was never an issue.

Congratulations! Love watching your vlogs.

With Radiance sailings being cancelled, I wonder if they will keep her in Asia instead of sending her to the Caribbean in the fall for her scheduled southern caribbean cruises. We have her booked for a 9 night itinerary Oct 29th cruise that hasn't been available for booking since the CSO was put in place. We already booked a plan B beach vacation but I hope if Radiance won't be coming to North America at all they would just cancel the sailings before requesting final payment.

We have been making final payments as well since we had non refundable deposits and don't mind the options offered when the cruise gets cancelled. We have taken full refund on one cruise, Lift and Shifted 2 others and more recently took the FCC on another because knowing it was going to be cancelled (8 night southern supposed to sail in June) we booked the same itinerary for next year out of a more convenient port for us. I don't have any faith in our 9 night cruise in October sailing so booked a replacement for that for late 2022 this morning and will just plan on making final payment, taking the FCC and applying that to the new cruise. I do also like the fact that my TA will at least get commission when we make final payment and Royal then cancels. She works so hard and deserves every dollar during this crazy mess.

5 currently booked, but waiting for the June cruise to be cancelled, and not to optimistic about the Oct cruise either due to it being a 9 nt that sails before that elusive Nov 1st date. Fingers crossed for the Labor Day weekend Mariner cruise that was lift & shifted from 2020. Much more optimistic about our 2022 cruises. Gosh I miss cruising!

Augh, we are on this cruise too. Not really surprised, just really disappointed....again. Just L&S my February cruise, but of course L & S for June wasn't an option. I'm nervous about my Oct 29, 2021 cruise now since it's 9 nights.

My 8 night Brilliance cruise in June finally changed over to Indy...but they put my husband and I on one side of the ship and our minor children on the other...what a mess. Hoping my TA can get it all sorted out.

That would make sense. I'm on the June 19 sailing and it still shows Brilliance. I may or may not be logging in multiple times per day checking that...

For our date the itinerary is the exact same thankfully.

Still waiting for my email from Royal regarding our 6/19 Brilliance sailing. My cruise planner doesn't reflect the change yet. My only big concern now is that we had 2 side by side staterooms booked on Brilliance because our kids will be in one room with my husband and I nextdoor. Hopefully this doesn't cause an issue when they move us to Indy. I thankfully have an awesome TA who will handle this for me if it's an issue, but I will still be on pins and needles until the switch is complete.

My June 19th 8 night Brilliance sailing still shows up in my planner, but the switch to Indy will make the kids happy. Just hope I can keep my cruise planner purchases since they are keeping the itinerary and simply replacing the ship.

The last cruise I took was a quick 4 night on Brilliance with my youngest son on January 30th. We homeschool and took the cruise to see the Mayan ruins at San Gervasio (I wasn't comfortable heading to the mainland without my husband with us). We had the best field trip ever. The other highlight of the cruise was our assistant waiter, Mauro. He did magic tricks each night and took care of my son like his own. He was awesome!