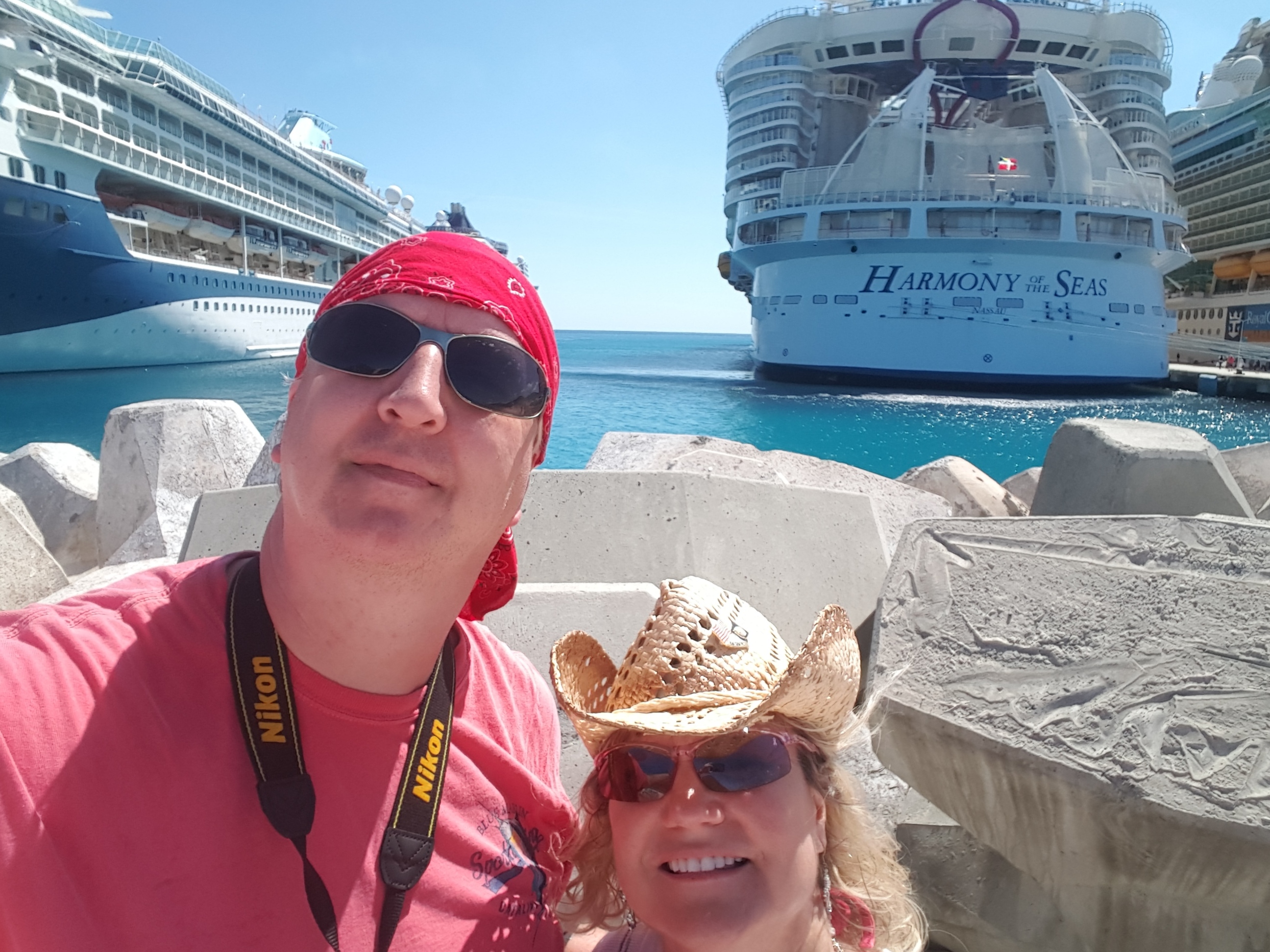 Content Count

454

Joined

Last visited

Days Won

1
Everything posted by MotleyCruiser
iI's sad because you know that 25% off their next cruise is just a shell game anyway :(

Hey I resemble that remark!! ;)

The starboard area of the ship(where the Flowrider normally is) looks like it might be an Amphitheatre of sorts. I looks like I goes down one deck by the way those window toward the bow angle??!!

Don't think to yourself (or out loud...lol)"I HAVE TIME LATER TO DO THAT"!!! Day 7 will come and you'll be like...Oh damn there's no ice skating on the cruise compass for today. Oh damn the line is too long for the zipline!! Bring closed toe shoes for zipline and Ultimate Abyss

I use these same exact ones also, but putting two of the paper ones on the luggage is a good idea. I never had the primary one come off, but I've seen situations where they have with other folks.

With the annual Monster of Rock Cruise (and my 8th) coming up on Independence of the Sea in Feb 2020, I was considering an excursion and the Cave Tubing in Belize looks unique. Has anyone done this excursion previously? How much walking should we expect? How long is the actual tubing part of the excursion. Is there any chance to grab liquor before we board the bus? Any other bits of info is helpful. Thx

I loved Seattle as a teen. I would visit my Aunt and Uncle in Washington and Seattle was always the highlight for me so when I booked an Alaska Cruise in 2017 for Sept of 2018 Seattle was a no brainer for me. I have never been or want to go to Vancouver. As an adult I still love Seattle BUT a couple grown up things that turned me off a little bit. Airport is WAY outside Seattle and even a Lyft was pricey. Speaking of Pricey, Seattle in a whole is expensive. $40.00 for two for lunch is not out of the question. I'm talking sit down restaurants for burgers. Hotels are expensive... use the E

Swim with the dolphin excision in Cozumel offers that.

I think Avis and Budget are the same these days

Just except that it is chaos and will take longer than you want to and longer than it should. I am an over planner and insist on it being as simple as possible. I rented with Budget. Your result may vary. I rented at MCO airport ….next morning dropped wife and child at the ship...dropped car at Budget on the main drag in Cocoa by myself. when shuttle pulled up I jumped in the front seat with no bags at all. met up with family. I didn't want to drag around people and luggage. UGH! returning ...did the opposite...went solo to get rental car ...Budget shuttle pulls up to specific

I've done it but not overseas.

Nope, can all be done with the app Though I do still like to have the paper ones in my carry on just in case my phone lets me down. I use the 10c school folder method. I print every itinerary AND conformation...along with photocopies for passport & DLs, put everything on the right side and as the trip goes along all used docs got to the left side of folder. OCD at it's best.

Harmony's lighting at night is awesome. It's tough to take a bad picture with lighting like that . I love the purple hues !

That 7 days is just not enough. I felt 10 would have been perfect. #DisneyMagic

Perfect place. No hard sell at all for us. Two words RUM PUNCH!!

I'm an extremely picky eater and Mushrooms are not on my OK list. Unfortunately thee are many dishes that have some sort of mushroom gravy or the like. As far a mushroom oils, I never knew there was such a thing. RCCL kitchen staff will bend over backwards to make sure your are accommodated with exactly what you need for your meals. A custom dish for you most likely will be HOT also!!

DON'T YOU DARE. Sammy Hagar is calling your name!! #FaceDownInCabo

Great Ship, great crew. Say Hello to head waiter Petar he's very helpful.

9:30 is the latest I've even been off. Any time after that I'm sure you'll be getting paged on the public address system

Good thing your can get a refund.