Posts

35

Joined

Last visited
ncnickel's Achievements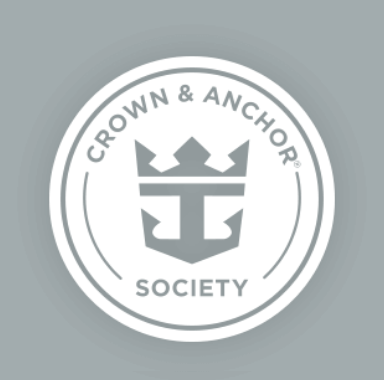 Platinum (3/7)
27
Reputation
We had our first cruise Feb of 2020 on Oasis. We had so much fun! I hope that your first cruise is as lovely as ours was. Happy Honeymoon!!! :)

Well - we decided to book on Ovation: 8 nights from Vancouver to Seattle. Excited for it and now just need to wait 13 months.

Hey! My partner and I just booked our May 2023 Alaska cruise from Vancouver to Seattle on the Ovation of the Seas. Thought I would start a roll call (and hope that there are not any other Pandemic cancellations).

Thanks all! This is super helpful - particularly the notes about the smaller ships not being able to navigate the arm when ice calving is taking place. The route we're thinking of has Ovation of the seas leaving Vancouver and then ending in Seattle. Good point though about the smaller ships and the inside passage. On sea days it may not matter so much. Will need to read more reviews of the smaller ships to see what folks' experiences with them has been. I really appreciate everyone's comments! THANK YOU!

My partner and I have only cruised 1x. We went on Oasis right before the pandemic started. We're interested in an Alaska cruise and are having trouble selecting a ship. We liked Oasis a lot and all the activities on it. Which makes us gravitate to Ovation. But we're looking to go in May and we have read about folks saying that Ovation sometimes can't go into the Endicott Arm because of ice. How likely is it that this will happen and What are the other ships that go to Alaska like. We're having trouble choosing between what should be a good ship experience vs. making sure we get to see a glacier. Though the other thing I've considered is that there is a park where you can take a hike to also view glaciers (I think) so there are other options. Thoughts and reflections welcome!

Has anyone else noticed how many folks are coming after the cruise industry right now. It is almost like they smell blood in the water. I don't feel like other vacation industries illicit such a strong response. What do you think it is? Why are so many people attacking the cruise industry right now? And, how does one respond to their spouse who is starting to question whether or not to cruise any longer as a result?

YAY! Happy sailing! See you tomorrow!

WOW! How do you find this info?! I'm impressed. ? THANKS!

We're only 3 weeks out, now! Very excited. We have our shows booked, and researching "on our own" activities in San Juan and St. Thomas. My partner and I were also wondering whether there were LGBT meet ups? Where does one locate those?

Is this still current? i.e., that Michele is the CD for Oasis now? I've been trying to find out who our CD will be in a couple weeks and there seems to be conflicting info.

I'm sailing in 30 days and the wine tasting is not listed in my cruiseplanner. Can we only book it now when we board?

We will be visiting Amiga Island in February and cannot wait!

Thanks! part of the reason we want to buy it ahead of time vs. on the cruise is to spread out our vacation costs across a few different credit card cycles. I'll have to check out the redemption rules listed there.

Question - I drink alcohol but my partner does not. Moreover, my partner tends to only drink water and some coffees so is not amenable to even the non-alcoholic drink package. Long story short, we won't be getting any drink packages but I will want to be buying drinks while onboard. Is there any way to "buy credit" before the cruise that I can use for getting drinks while on board? Basically, we'd like to spread out our purchases so that we're not hit all at once with a big bill when we get off the boat - i.e., trying to prepay for as much as we possibly can now. Since we won't be getting any drink packages, is there a way to pre-pay that now?