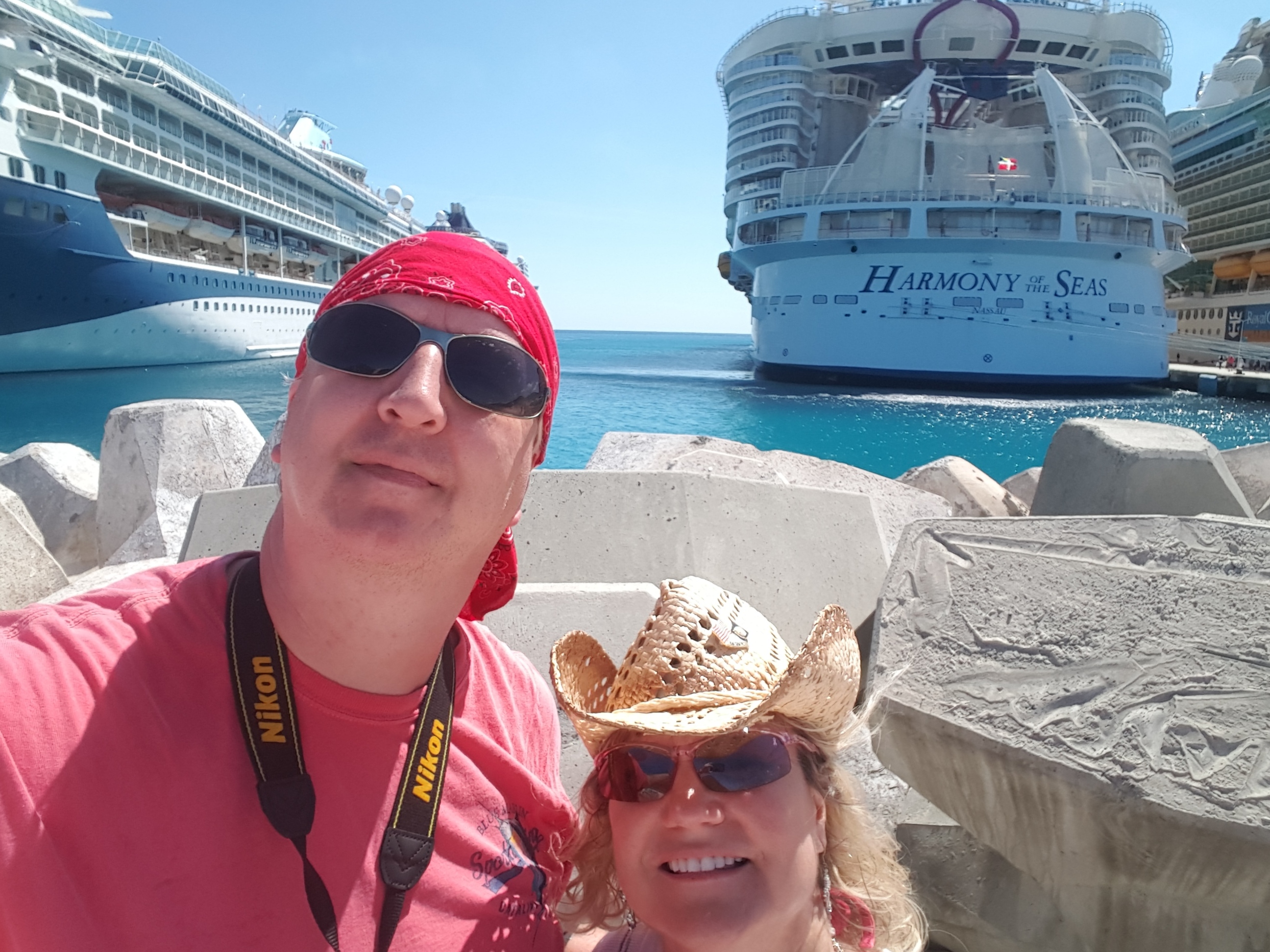 Posts

456

Joined

Last visited

Days Won

1
Everything posted by MotleyCruiser
On the monsters of rock cruise it's bad enough that they don't even discount the drink package at all if not inflate it. There is no chance to even save anything with the Cyber Monday sale!!

Bean 79 has some of what I recommend. Kennedy Space Center is a do not miss too. Sea World and Universal is roughly 45 minutes away. Great restaurant if you can find one is Tijuana Flats.

the longest zip-line in the world is in Puerto Rico.

In a Boardwalk balcony. Watching people chicken out on the zip-line

i've been on 8 Monsters of Rock cruise and I don't think i have much to add. No formal nights in MDR. Short are acceptable They Might to the QUEST. Last two MORCs the CD did the QUEST. No Bingo No RCCL run trivia ...

When does a joke become a Dad Joke? When it becomes apparent.

yes the link is on that little screen they show too.

https://www.marinetraffic.com/en/ais/home/centerx:-79.2/centery:26.0/zoom:9

Can you Imagine the horn battles

are any of RCCL ship actual running a cruise this week?

I've waited as long as 45 minutes to get though ports to get back to the ship. Especially Nassau and Cozumel, yet never missed a ship in 28 cruises.

us the Express deals option on Priceline.com

I just got off the Monsters of Rock Cruise on Independence of the Seas (my 8th) and my first as Diamond status. I noticed when I ordered a beer they just looked at the SeaPass card and handed it back to me then handed me the beer. NO SWIPING. Cocktails they swiped at the register. Anyone else notice this??? Is this policy???

Good to know. How did the configure the pool stage on 70,000???

Just a quick head's up. Be prepared for possible craziness getting for Indy on the 6th. The Monsters Of Rock embarks on the 6th. Cranes, tour Buses, Black t-shirts, and 100's of folks arriving really early!!!

Most of the cars are Morgans. The founder of RC's favorite car company.

question...On my SetSaill Pass. I have the EXPEDITED ARRIVAL and my 2 cabin mates do not. The odd thing is that MY SSP says CHOICE & EXPEDITED ARRIVAL, One friend SSP only says CHOICE and the other says neither CHOICE or EXPEDITED ARRIVAL. Basically what does CHOICE mean??

Get onboard, go directly to any specialty restaurant and make all your reservations for every restaurant, for everyone there at one spot.

Scan them in Hi Resolution and you can get prints or enlargements at WallyMart or Walgreens. I've done that several time. An 11x14s matted and framed for Grandma is a great gift.

Sure, they take your picture most nights at dinner, all throughout the ship in the evening, on the pool deck during the day, and on the pier at each port. Many opportunities to have pictures taken. I purposely got on one knee and proposed to my now wife after the Capt. reception during the photo shoot and have amazing professional pictures of the moment now. ...and Majesty is a perfect first time cruise. You get the feel for it and leaves you wanting more. People say go for the big ships first but there's not much new left after you go on the big guns!

You can allow cancel for the photo pkg for a refund before you leave if you change your mind.