Posts

127

Joined

Last visited
Profile Information
Gender
Location
Interests

Cycling, rock climbing, learning languages, cruising, traveling!
JennaRCB's Achievements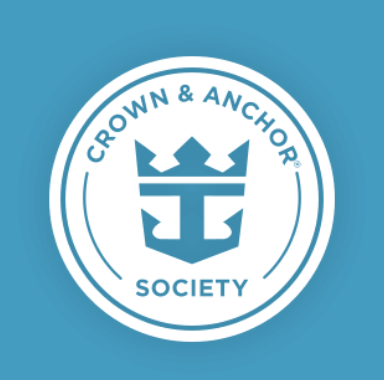 Diamond (5/7)
137
Reputation
The best thing you can do is disembark the ship ASAP in the morning. Whenever I do this and head immediately to the beach, there are barely any people there for at least a little while! Go to South Beach for the most quiet spot in the morning.

Matt reacted to a post in a topic: Allure of the Seas - Sep 25, 2022 - Oct 1, 2022 (6 Night Western Caribbean Cruise)

Matt reacted to a post in a topic: Allure of the Seas - Sep 25, 2022 - Oct 1, 2022 (6 Night Western Caribbean Cruise)

Nice! I wonder if this means they will end up dropping the vaccine requirement for cruises visiting Canada.

It will depend on what ship you're on. Odyssey and Spectrum have floor-to-ceiling windows at Teppanyaki. Oasis Class ships have just a small porthole but you won't be sitting directly next to it (you'll be in the middle of the room). Voyager/Freedom Class ships have no windows in the Izumi restaurant. I would request it when you are making the reservation!

Also saw him on Anthem. He was really good!!!

Labadee's natural scenery with the surrounding mountains and small beaches in coves throughout the island is unbelievable! My jaw dropped when we were pulling into port. CocoCay is beautiful, too, but I think Labadee wins when it comes to natural beauty. CocoCay wins with food and things to do. While Labadee has several activities like the zip line and roller coaster thing, it's nothing compared to CocoCay! Labadee makes an awesome beach day, though, and I think I'd choose Labadee over CocoCay just because I find the natural environment so beautiful.

I would definitely visit Florence over Pisa! Florence is one of Italy's best, most historic cities and the Duomo is one of the most beautiful buildings I've ever seen. The river running through Florence is gorgeous as well with all of the bridges, AND the food is to die for. Pisa, on the other hand, has nothing to do except look at the Leaning Tower and it is a total tourist trap! Not saying the tower isn't cool, but like ChessE4 said above, a lot of people who visit are underwhelmed by the town. Definitely pick Florence instead!!

I just sailed on Radiance one-way to Seward (Anchorage) from Vancouver and had a wonderful time! Matt shared my live blog above if you want to read about the day to day life onboard. The 8 day roundtrip on May 11, 2023 looks nice if that's the one you are thinking of. I would probably do that one instead of the one-way unless you plan to spend time in Alaska on land either before or after a one-way cruise. It was kind of a pain (and more expensive) having to fly back from Anchorage as opposed to Vancouver after my cruise! Plus, it visits 4 Alaska ports in addition to Hubbard Glacier. That's the same you'll see on a 7-night one-way cruise. The roundtrip sailings from Seattle typically visit only 3 Alaska ports and then Victoria, Canada. So this itinerary looks better in my opinion! Plus it goes to Ketchikan, which has been my favorite Alaska port so far. Price looks nice too. I'd say go for it!

Beach club is definitely the best food! I don't love the buffets at CocoCay but I love the mozzarella sticks and making a cookie/brownie ice cream sandwich with a cookie from the buffet and soft serve

The closest thing to smoothies I've found on non-Oasis Class ships are small juices that are sometimes available in the Windjammer. I think they blend the fruit from the previous day into juices so that it doesn't go bad. Think watermelon juice, strawberry banana, cantaloupe, etc. I've always enjoyed them!

Yeah, your group can basically get anything to the table at Giovanni's. In my experience, the waiters will usually bring a bunch of different items out when dining with a large group! But you're also able to order your own dishes if you choose. I usually will do group appetizers and have my own main course. Wonderland is an interesting experience but I'm not a fan! However, I'm not too adventurous with seafood dishes and some of the other items on the menu. I would much rather eat at a different restaurant onboard, but if you want to dine for the experience and not necessarily the food, Wonderland is great! I will say that the desserts at Wonderland are some of my favorites though! Definitely do Mason Jar! I ate there for brunch and dinner and thought both were amazing. I would probably choose brunch if I had to pick between one or the other and then go back for the "late night bites" menu at the Mason Jar Bar. As far as other restaurants, I'd do 150 Central Park. It's more upscale and extremely delicious! Izumi hibachi is another fun option for groups. I'm not a huge fan of Chops, but I also don't eat steak so that might be why.

I walked to two beaches: Paralia Megali Ammos and Paralia Choras Mikonou. The first is definitely a nicer beach as Paralia Choras Mikonou is in the harbor near all the shopping, restaurants, etc. There weren't any services aside from a beach club (that I noticed anyway) at Paralia Megali Ammos, but it was a nice, easy walk from port and the beach was pretty! There was a super quick (300 feet?) section of the road that was not on a sidewalk on the way to the beach FYI. I wrote a live blog from my day in Mykonos: https://www.royalcaribbeanblog.com/2022/06/29/rhapsody-of-the-seas-live-blog-day-2-mykonos-greece It was an amazing port day!! Have fun, I'm jealous!

It was 5:30 on my Greek Isles cruise in June. It was fine for the most part, although we had dinner at the Windjammer a few times when we wanted to eat later due to longer port days.