 Posts

22

Joined

Last visited
Recent Profile Visitors
The recent visitors block is disabled and is not being shown to other users.
Katy H's Achievements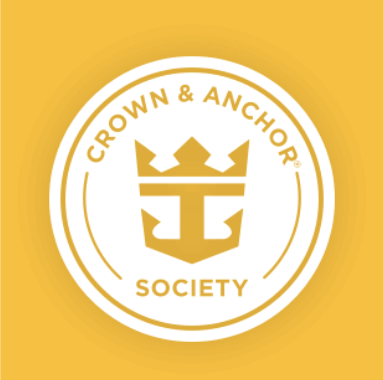 Gold (2/7)
38
Reputation
We did a transatlantic from Galveston to Civitavecchia. We had 8 days at sea. We were never bored. We absolutely loved that trip. They always have something going on and do extra activities on transatlantic sailings. My husband and I love to dance. Swing, Latin, and Ballroom. For us, this was a wonderful opportunity for us to get a lot of dancing in at a number of different venues. We were supposed to do a transatlantic in November, but unfortunately it was canceled. We lifted and shifted to October of 2021. I highly recommend transatlantic sailings!

Was scheduled on the Jewel of the seas Nov 26 2020. That was cancelled, so L&s to Oct. 31, 2021. Harmony of the seas

My transatlantic, which WAS leaving on Thanksgiving day, was cancelled. We were able to lift and shift to next year, Oct 31 on the Harmony transatlantic. It will be our first time on a big ship! We are really looking forward to it! However, if by chance everything opens up for winter 2021, we will be on a ship! Any ship! Any itinerary!

bread pudding with candied bananas and butter rum sauce in Wilmington, NC Grilled whitefish in Sault Ste Marie, Michigan Mofongo with steak and onions in San Juan, Puerto rico

YES! I am never able to finish my meal. I just can't eat that much without feeling bloated and sick! I love trying all the new foods though. Sampler portions would be great!

Lamb shank, french onion soup, all of the chilled soups, the dinner rolls with the pumpkin seeds!! Crab legs instead of Lobster!

Being out on the open sea....sunshine (usually), lots of dancing, truly being able to relax and not have to do any cooking or cleaning, meeting new friends, trying new foods, going to bed at night and waking up in a new place, never having to unpack, but seeing a new island or city every few days, great shows, feeling very pampered. ect. ect ect...

I know this has probably been asked before, but.... I just applied for a lift and shift online. The form says it will take 72 hours to confirm. In the meantime, do I cancel my voom purchase on the cruise planner, or does that automatically turn into OBC? Will RCL contact my TA to confirm the Lift and shift, or will I get a direct e=mail from RCL? Thanks for your help!

We decided to lift and shift. Fingers crossed, we will now be sailing on the Harmony Oct 2021 for a transatlantic. This will be our first time on a larger ship! Of course, if cruising starts back up this winter, we will absolutely be sailing!

yes, 2 years ago. What Islands would you be going to? We absolutely loved our Itinerary!

We would be coming from Michigan. Quarantine for 14 days prior to a 15 night cruise won't work for us.

But will we be allowed to fly to Europe? We currently have a Transatlantic cruise scheduled out of Italy on Nov. 26. We are holding out, just in case, but are fully expecting it will be cancelled. ?

going to bed on the last night, knowing when I wake up in the morning, the vacation is over.

That is too bad.... We just took a cruise on Liberty of the seas in Feb. They still had one. My brother is a HUGE Cigar advocate and enjoyed the lounge very much.