Posts

33

Joined

Last visited
beachmama's Achievements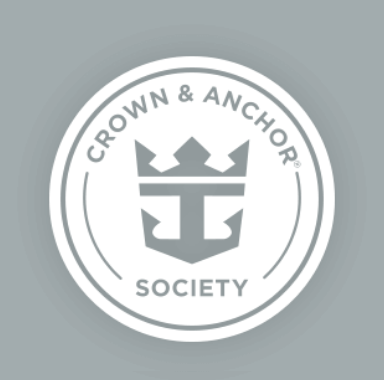 Platinum (3/7)
36
Reputation
On the Adventure and the old cups are back in stock. Also pleased to find compostable straws vs paper. Surprised to find plastic Poland springs water bottles. No canned to aluminum water bottles.

We will be on the Adventure tomorrow as well!

I don't have a card either. The day I received my vaccine, they ran out and gave me a photocopy. My state offers a Covid vaccination record through our department of public health and is available online. It is typed, has the logo, and a QR code and all verified information for my vaccination. I printed it out and it was accepted as proof for our December cruise.

@Bowen Thank you for the number, I will give them a call.

For anyone who has submitted a special needs form, do you get a confirmation of receipt email or anything? When did they contact you to follow up? I submitted the online form asking for some accommodations for my child with autism, more than 30 days prior to sailing. We sail Tuesday and I have not yet been contacted by Royal. So I sent an email to the special needs dept about a week before our cruise because I hadn't heard anything and received a canned "we got it" response but again, no follow up. Is this normal? I hear all these great things about how Royal supports it's special needs guests, but it is stressful not hearing back. Any advice?

Was on the Symphony last month and it was not open for breakfast. Just lunch to early evening. My kiddo would have eaten his weight in breakfast burritos had it been open. I also wish it was open for late night snacks.

Didn't see any on the 8 night Symphony cruise last week. I had forgotten about cold soups, but I do love a strawberry soup.

We avoided the $1.99/day/pp fee by using Facebook Messenger (for three three adults cruising) and WhatsApp (when we needed to call home) to communicate. We bought surf & stream during a good black Friday sale and we didn't have a need to chat with other guests on board.

I'm on the symphony right now. Here's the thing… This morning all we were told is that due to health and safety concerns the port would not let us dock. That is literally all the information we received all day. I learned the port information by checking here throughout the day. Had the captain come on board the pa and explained it was a last-minute port decision that impacts all cruising it would be a different feel on the ship. In addition I think people would be more understanding and less upset about it had more information been shared. It also would not have been nearly as bad if the entertainment staff was not also quarantining. So their ability to change programming on the fly to accommodate an extra sea day is very limited. So when you start adding up all the accommodations we are doing from the passenger perspective and not getting any accommodations offered from the cruise line, at leads for a larger batch of unhappy passengers. To be honest, this cruise has been two years coming for us and we chose not to cancel understanding the protocols and expectations would be different. And we are having a nice vacation but it is not a great first time experience from a brand perspective.

This. It's my first royal cruise. I was ok with the updated mask protocols. I've noticed Americans are more mask compliant than foreign guests. But to get on board and have no shows and little entertainment, especially for kids (mine is vaccinated). Plus losing a port "due to health & safety" is making this a sub par experience. And royal isn't offering any accommodations to try and make up for it. It feels like they are tired and defeated. We have another royal cruise already planned next year but we are already talking about cruising on a different line. Should also mention that we are not really getting any Covid outbreak on the ship info from captain or crew. Maybe we are lucky there isn't one? If there is, no one is saying anything. Just typical follow the rules reminders.

We were notified 3 days before cruising our bid was accepted. Went from balcony to Jr Suite. Bid minimum $360 pp (symphony holiday cruise).

Excited to get to Miami tomorrow. Our royal up bid was accepted and now we are in a junior suite! Fingers crossed our PCR test results are speedy. CVS said it could take up to 4 days, which is making me really nervous.

So helpful. Thanks everyone. I think we'll hit up Max's Oyster Bar for a post cruise let down dinner vs Hooked. Maybe we'll give Hooked a try on another cruise when we have UDP. I'm thinking of treating fun grandma & tween to hibachi for a special meal together.

Hi, Living in CT, we have an abundance of amazing seafood restaurants nearby all the time. For those with similar situations...is Hooked worth it? We are seafood lovers and it would be nice to add a specialty lunch to the week but I'm worried we'll be disappointed in the end. In the same vein, how is the "show" for Izumi Hibachi? We are traveling with 1 fun grandma, 2 adults, and 1 tween. We also happen to have a few hibachi places nearby that are pretty fun with "ok" food. I'm wondering if the show and/or the food is the draw for Izumi. I think it would be nice as a specialty meal but again don't want to be disappointed due to having good places near home.

Hey All! Has anyone's Royal app loaded with daily planner activities? Mine is still saying "we're getting in ship shape" and activities will be loaded closer to sailing. We are just about 3 weeks away and I'm getting antsy. I did a quick delete & reload (was an issue with my vac card loading) and still nothing...