 Posts

15

Joined

Last visited
Recent Profile Visitors
The recent visitors block is disabled and is not being shown to other users.
roiemike's Achievements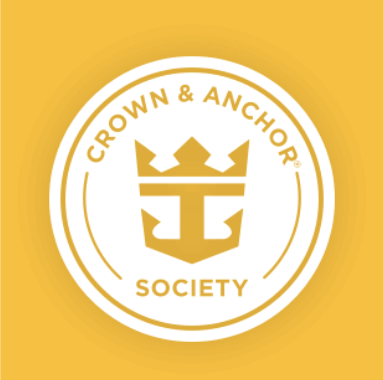 Gold (2/7)
9
Reputation
Anyone have advice on parking in Tampa, I saw the garage was 15 dollars a day and they had orange/purple lots for cheaper. Does anyone know about the secondary lots or should i just stick with garage. Thank you for advice (Brilliance of the Seas Jan 2 2023)

ABC islands am booked on Mariner in July for 8 day cruise to them, I am excited to visit a place I have not been before.

well smoothies and strawberry soup it is, thank you

Cold Soups are something my wife an I love. I looked at a recent post of a seven day menu and noticed they were not on there. Does anyone know if they are still making the cold soups like strawberry, peach, melon. They are all awesome and would be sad to see them not offered anymore.

I received an email this afternoon telling me that the excursion I had booked to go to the waterpark had been canceled due to operational issues. I understand that no one has control over these things at Royal Caribbean but am looking for some suggestions of nice things to do in this port. Any and all advice will be gladly taken, thanks Mike

Thank you for giving me this information

When going to Roatan how far is West End from where the cruise ship docks. Do I need to take a taxi? Is it walkable? Has anyone gone into West End and if so any suggestions on places to visit. Finally if going to go on an excursion which one would you recommend in Roatan. I have my other excursions already picked out for this Western Caribbean Cruise on Allure of the Seas but am struggling with what to do in Roatan. My wife likes to shop and explore so that is why I was asking about West End. Thanks for advice.

The Savoy Hotel and Beach Club is a really nice hotel with great amenities. It puts you right in center of all things south beach. Hope that helps

I read on someone's post that these prices vary and change depending on the sale etc. Can anyone tell me do the dining prices go down as they get closer to cruise time and the same question with shore excursions. I purchased some shore excursions for my Spring Break cruise and they were already on sale, today's sale had the same price structure........ just curious with the wisdom of the group on whether I should look for better deals closer to cruise date.........thank you for responding!

Been on Freedom of the Seas 5 times and on deck 10 four of those times, did not have issues with noise on my cruises but again I agree with others who said each person has a different level of tolerance when it comes to those things. Benefit is you are close to upper decks where a lot of activities are and the Wind Jammer Buffet is close too, and do not forget about the ice cream stations that will call your name. I know it will sound crazy but my wife and I are big Freedom of the Seas fans one of our absolute favorite ships in fleet.

I booked a spring break cruise on Allure of the Seas and was wanting any hidden gems for this ship. Is there anything you have done in past you would recommend? Any areas of ship that are must see? Any restaurants that stand out for the specialty dining? I know this ship has not been amplified but still excited to go on this cruise. We are newly diamond members and have two cruises booked this coming year, this one and an 8 day southern Caribbean cruise in July of 2022. OI thank any of you in advance for giving me the hints to a great experience on this Oasis class ship. And so look forward to heading back out to sea after a long wait since last cruise. Mike

It clearly states on the disclaimer that this policy will go into effect March 16th for anyone embarking after that date. So there should not have been any denial of boarding for diabetes until Monday according to the website Corona Virus update

Yes just got off phone with RCCL so far still a go for this weekend departure from San Juan March 15 on Freedom of the Seas. They said at 3-4 they are sending out a communication to all guests booked for this week but to this point we are still a go...………...here is to hope that we still go!!

Is your cruise fully booked or did cancellations lessen the amount of people?? Going on Freedom this Sunday and curious to see if some people are backing out of cruising. I am still a go for sure and cannot wait to see all the updates, my wife and i will be going on our fifth cruise on Freedom one of our favorite ships in RCCL fleet.