 Posts

23

Joined

Last visited
Recent Profile Visitors
The recent visitors block is disabled and is not being shown to other users.
roiemike's Achievements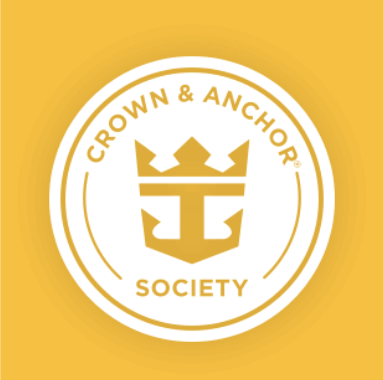 Gold (2/7)
17
Reputation
I always wear a shirt and tie with khakis on formal nights and it is never an issue, you will see some wearing fancier and some wearing a lot more casual, I figure they are asking for a little formality so I will give in on my no tie stance for those two nights gladly for an awesome experience such as a Royal Caribbean cruise Enjoy your trip.

thank you to all for responding with helpful information I appreciate it.

It is leaving december 31st of this year.

When going on the cruise planner I only have one shore excursion in Costa Maya, it has been that way for a little while now. Who do I call to get this worked on please? The cruise planner seems to be missing excursions in all three ports we are visiting in. Thank You

How awesome are those pictures, I am looking forward to sitting on balcony and seeing the Mississippi River for the first time on New Years Eve, just a note on the rate I got, when I called crown and anchor to reserve since i found online (387 per person balcony) the agent put me on hold for ten minutes and then came back and said, " we have to give you the cruise at that price." It made me believe that there was an error in pricing as the next day it was 897 per person for a balcony room. I felt lucky to find the low price but wish others could have shared in that pricing structure. I am thankful for all the talk on this feed it really has made me more excited to visit new orleans and we are going to spend a day there on the way back before going home to enjoy what the city has to offer. I continue to be thankful for the knowledge that is in this blog from the leaders of it to everyone else and their years of experience. My wife and I read this all the time and continue to learn new things about everything cruising.

Thank you for responding, this community is always well versed in all things cruising. I am excited to go out of New Orleans for first time. The amazing rates were the intial attraction but the New Orleans scene sealed the deal. Thank You again!!

Has anyone embarked out of New Orleans? I am wondering how shuttle service is from airport to terminal and if coming in on early morning flight will I have to wait at airport or will shuttle take us down to terminal. Is terminal close to downtown? Is there anything to do if we arrive earlier than time to get on ship? I know a lot of questions but living in Florida do not normally go out of New Orleans but when you find a 381 dollar balcony room per person you gotta jump on it especially a holiday cruise Dec. 31st departure.

Anyone have advice on parking in Tampa, I saw the garage was 15 dollars a day and they had orange/purple lots for cheaper. Does anyone know about the secondary lots or should i just stick with garage. Thank you for advice (Brilliance of the Seas Jan 2 2023)

ABC islands am booked on Mariner in July for 8 day cruise to them, I am excited to visit a place I have not been before.

well smoothies and strawberry soup it is, thank you

Cold Soups are something my wife an I love. I looked at a recent post of a seven day menu and noticed they were not on there. Does anyone know if they are still making the cold soups like strawberry, peach, melon. They are all awesome and would be sad to see them not offered anymore.

I received an email this afternoon telling me that the excursion I had booked to go to the waterpark had been canceled due to operational issues. I understand that no one has control over these things at Royal Caribbean but am looking for some suggestions of nice things to do in this port. Any and all advice will be gladly taken, thanks Mike

Thank you for giving me this information

When going to Roatan how far is West End from where the cruise ship docks. Do I need to take a taxi? Is it walkable? Has anyone gone into West End and if so any suggestions on places to visit. Finally if going to go on an excursion which one would you recommend in Roatan. I have my other excursions already picked out for this Western Caribbean Cruise on Allure of the Seas but am struggling with what to do in Roatan. My wife likes to shop and explore so that is why I was asking about West End. Thanks for advice.