 Posts

21

Joined

Last visited
Recent Profile Visitors
The recent visitors block is disabled and is not being shown to other users.
Bob Wise's Achievements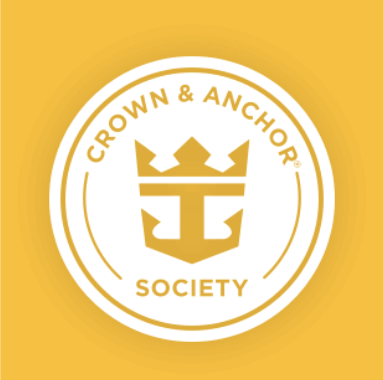 Gold (2/7)
41
Reputation
Back in May, I spent over 400 minutes on the phone trying to get the FCC certificates for a cancelled cruise straightened out. A TA would have done that for us. Plus when our new TA (Kelley Hardy at MEI) booked our next cruise, she got us a lower rate than what I had seen on the RC site.

joshgates reacted to a post in a topic: What is your favorite memory from your last cruise you took?

CannukCruiser reacted to a post in a topic: What is your favorite memory from your last cruise you took?

AnnetteJackson reacted to a post in a topic: What is your favorite memory from your last cruise you took?

Hope to be on the Grandeur on Thanksgiving day.

I checked on price for the deluxe drink package ( like I do every day) this morning, and it was still $44 a day. In the afternoon, I received the Onboard credit and it was almost exactly what I had figured. I got ahold of my cabin mate, and she had also received the correct amount. The other couple we are traveling with got nothing so far. When I went to the cruise planner, the drink package was up to $59 a day. Times 4 of us,,, Hopefully it will drop some before November.

We are on that cruise also. Just hope that the drink package price is still that low when we finally get the 125 percent OBC.

Just checked my cruise planner for 2 rooms booked for November, we got $50 a room.

Kelley at MEI booked a replacement cruise for November for us with down payment deferred until the FCC comes in. It shows up on my cruise planner, after I added it using Add a cruise .

Lol, nope. Down on deck 2 first 2 rooms back from the bow. Using the FCC for connecting rooms on deck 4, about 6 rooms from the elevators on the same cruise in November, for about the same price. We're pretty happy with that.

I just checked my cancelled April 16 cruise, today is the first time that it shows our Gty room assignments.

I booked 2 Gty ocean view rooms for a 8 night cruise out of Baltimore for April 16 (through AAA). When RC cancelled the cruise, I tried to contact AAA, but no one got back to me. I opted for the 125 percent for both the FCC and the drink packages, internet and thrill water park. On Sunday, we decided to try for a similar cruise on November 20. Monday I did a mock booking for that cruise, found 2 connecting ocean view rooms for about the same cost as the cancelled one. On Tuesday I sent the info to MEI and got a reply from Kelley saying that she could reserve the booking with no deposit until May 31. I said go ahead, and the price she got me was $70 less per room ( that includes port fees and taxes).

You would think that with only 2 cruises under my belt, it would be easy to pick one. Both out of Baltimore on Grandeur, the first was a 7 day April 2019 to Bermuda and Charleston SC ( where my friend's daughter lives), the second a 5 day to Bermuda September 2019. 7 days was nice, but on the 5 day cruise we swam with dolphins. I guess I would pick the first.

Same cruise we will be on. Really hope our TA can get us an upgrade.

You can download the barcode from your online set sail pass, and input it here: https://www.onlinebarcodereader.com/ Mine is still not showing a room number with 44 days until sailing.