Posts

68

Joined

Last visited
GlowTheWeird's Achievements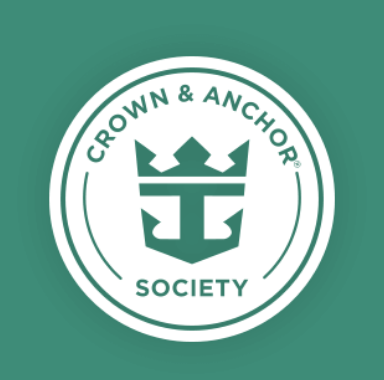 Emerald (4/7)
44
Reputation
While everything is speculation and changing daily. Catalina has the Navigators first stop on their cruise port schedule listed as April 20, 2022. Could very well be outdated information at this point tho.

This looks like it may actually come together!!! What a great ship to start over here on the west coast too!

Thanks everyone. I read all the cruise with confidence options but wanted clarity and you are all the best of the best ? I think it may be in our best interest to wait a bit to see if we get cancelled by royal and just make that separate May booking. We were hesitant to do the lift and shift as it's a few families that booked separately, with the lift and shift it appears you pick preference sailings, and I was worried we would all put the same preferences but get different sailings. Not sure if that could occur. Didn't want to chance it. We also didn't want to wait that long to see one another. The May cruise is the same pricing as our original December cruise. Thank you for the advice. Avid lurker on the boards and always hop on those live streams on Facebook/Twitter when Matt does them. I feel some of you all are famous! ?

Hello. Apologies because I am sure this has been repeated, but I looked around on the blog (I am terrible with the key word searches on here) and looked on various pages online and I still have questions. Group of us have collectively decided to cancel our 12/14 cruise and rebook on a May cruise instead to allow hopefully cruising to begin. I have never cancelled a cruise before. We did not use an agent. Lesson learned. Because December cruises have not been 'officially' cancelled is it that we can not request a refund and instead we will only be eligible for FCC? If this is the case how long approx does FCC take to receive? It says 45 days, is this accurate? Thank you everyone:)

I was inpatient. Maybe non-covid times it wouldn't had been so bad to have set booked but now there are def regrets. Just to be able to understand our options better. 2 other families are booked on the same itinerary, if we submit the lift and shift it appears it's just submitting our preferences, will all three get the same itinerary change if we all put down the same preference sounds risky. A TA would have def helped on this situation.

It's for Dec 14th cruise, final payment has been made. Nothing we can do now I suppose. Thank you

Yes!!! Yes!! We should have used an agent. We didn't. ? question: I've heard a rumor but trying to get info from all you experts; if we lift and shift can we then move the booking to an agent? (Basically does it reset as a new booking where we can do that?) Or is it best to refund? We got a great rate, but also, perhaps if we lift and shift we may want to do a back to back and with today's strange time I would want an agent to help me with that.

Watched this last week and still have this movie saved on my DVR, can't bear to erase it??

You need to call directly or have your agent call and book it, it always comes up with a conflict for us. Hit or miss it seems. We couldn't purchase thrill water park tickets when we had our chill island cabana.... kept saying conflict. Phone call took care of it.

I just went to the Royal app and see what you are saying with Quantum being for 2020. Yes! I don't blame them for moving out of Asia for the time-being either... I would think getting this planned logistically so close would be tough. Port schedules etc. maybe some good pricing will come of the short notice for cruisers...While Royal will certainly take a hit financially with these changes... some awesome intro/last minUte pricing may be exactly what they need to get locals out in this west coast market introduced to the cruise line...Carnival is so popular out here.. blah.

Interesting. I thought it was Voyager coming to the west coast. I can imagine some changes could come our way tho.... ready to drive to the port and not fly!! Woohoo!

Just patiently (Somewhat not really patiently haha) waiting for the west coast schedule to post for bookings ......