 Posts

23

Joined

Last visited
cameron7763's Achievements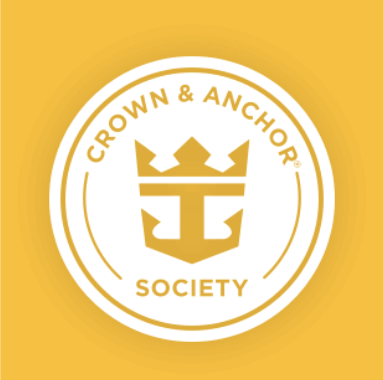 Gold (2/7)
6
Reputation
She currently filled with crew on her way to India. She may be meeting up with the Jewel and/or Allure to pick up additional crew. Dry Dock would have to be after.

I see Jewel is coming back to Miami. Majesty is back in New Orleans. Slightly surprised but I'm guessing she's doing well which I like to see.shes a classic. Adds a nice ship class variety. Explorer, liberty, adventure, Brilliance, and independence still unaccounted. It's nice to see such a large ship change up between Europe and the Caribbean. Still hoping one of the heads to the west coast!

I'm sure you don't have the slightest clue hahag

I'd hate to book Carnival only to find out Royal has something worse. I'd just hate to book Carnival. It's against my morals

Also, Liberty is only available for the Summer of 2021. A lot of movements are upon the horizon!

Empress has to be one of my all time favorite ships. Since her return to Royal, she has developed a following that many adore. Royal is re-introducing port that they (along with many other cruise lines) that they have not been able to sail to in many years due to port size limitations. The demographic that sails on these voyages do not need all the thrills that come with Voyager, Freedom, Oasis, and Quantum class ships. Give the food, good shows, and a place to read a good book book while watching he ocean pass by is all they need. The Empress, Majesty, Vision class, and Radiance class provided those amenities. The The Vision and Radiance are really a great class of ship that I am sad will be leaving.

Agreed! His information tends to be factual. I am hoping that Mexican Rivera is in this years deployment!

Haha I just relocated to the west coast from Miami so I know exactly how you feel. I have my fingers crossed that Mexico will be announced in the Exotic Sailings deployment.

Royal pulled out of the West Coast 10 years ago like many other cruise lines. The crime in Mazatlan was a large reason however, it has decreased significantly since. Yes the itineraries are limited however they are miss out on a large market of possible first time cruisers. My first cruise was 3 day Mexican Baja cruise on the Viking Serenade in 1997. I have been loyal to Royal (and Celebrity) ever since. Mexico is proven to be a successful market seeing how NCL (Norwegian Joy), Carnival(Carnival Panorama), and Princess(Royal Princess) all of their largest class ships sailing the West Coast.

If they were to move a ship to the West Coast, I feel it would be year round meaning Ovation would not be the best fit. With Allure coming to Galveston in 2021, I believe Liberty would head to the west coast year round in light of her amplification being scheduled in 2021. As previously mentioned, Royal has not sailed that itinerary/market in such a long time, they are going to want to make as splash re-entry into the market...the only way Royal knows how. After her final sailing from Galveston, she heads to Freeport for 3 to 4 weeks. Probably head to Miami first for a transitioning Panama Canal cruise before her west coast debut.

With Odyssey taking over Rome as a departure port, I wonder where they will deploy the Explorer. Will she take her old spot at as the #2 ship out of Southampton with Anthem being # 1. That is assuming Indy remains in the Caribbean for a second summer. With Jewel replacing Brilliance in Amsterdam, where will Brilliance be deployed. Copenhagen or maybe year round Caribbean? Tampa year round maybe? Replacing Majesty in NOLA maybe? Let the guessing games begin!!!!

Gotcha. That is what I was thinking. Makes sense.

Hello all! I recently received my cabin assignment for my Ovation Alaskan Cruise at the end of next month. Although I realized that I lucked out by not being assigned to one of the obstructed cabins on deck 6, I did notice that the deck plan does show that my cabin still does have some obstruction. I wanted to get others insights on what the obstruction may be. I'm guessing it's more so because the balcony is directly above the lifeboats there is not much of a view of actual water. Has anyone sailed in a deck 7 balcony cabin on a Quantum Class ship? What are you thoughts?

If you think about it, Royal is smart. All of the other cruise lines sailing from NOLA go to the same destinations in the Western Caribbean (which is identical to Galveston Itineraries). As many have said, they are able to travel to the Bahamas without having to fly to Florida which is a huge cost savings.