Posts

43

Joined

Last visited
Recent Profile Visitors
The recent visitors block is disabled and is not being shown to other users.
Ala_Paul's Achievements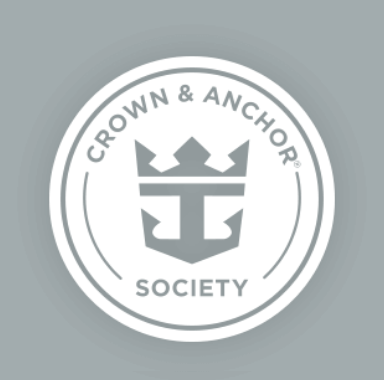 Platinum (3/7)
41
Reputation
Do they at least post the menu outside the dining room? If they're going to start changing up menus, why not post them outside so people can look before they are seated?

That stinks! I would certainly contact Royal's help desk and see what they can do.

Ala_Paul - Enchantment of the Seas - 2/21/20 - So excited!!

We loved it there too. I would like one of the sailings I've seen going from CoCo Cay to Labadee. Those stops where I can walk to the beach and relax (while still using my alcohol package) are the best for me...

Rolling clothes can help a lot but you just can't do it quickly. Each item needs to be ironed, then when rolling make sure the pieces are flat and not creasing anywhere. Once you're done and put them in the bag they won't move or make any new creases, so if you're careful it can work really well. But I'm curious if anyone else does this. My wife and I just brought a hanging bag for most of our clothes. We both had smaller suitcases filled with things like underwear, bathing suits, etc that you don't care if it wrinkles. But all of our clothes for changing into during the night we just placed into a hanging bag for each of us. ? Could just be us, but that worked REALLY well for not wrinkling things.

So I just received an email back from RCCL and they're refunding the two charges for Johnny Rockets! Not sure how it happened in the first place, but glad it's getting fixed!

So first off I wanted to say Thank You!! to everyone on this blog who helped to make this an amazing cruise for us. We returned yesterday from our 3-night Navigator sailing. We really did have a great time, and I was forearmed against so many mistakes/ wastes of time because of the advice from you great people! I did want to just let everyone know a couple of things we learned on this trip, some of which I've seen others ask about. Izumi To-Go: On our Nassau port day, Izumi was open for lunch. We didn't get a reservation - were told they weren't really needed for lunch and that Jamie's would be open that day instead. BUT we were able to get Izumi to-go. I've seen folks ask about that and wanted to just share. It took about 20 minutes, and they gave us a bag filled with $65 worth of sushi and appetizers which we ate in the Viking Crown Lounge next door. They didn't seem bothered about it at all and we made sure to tip and say thank you to the waiter for helping. We had an Ultimate Dining Package and were determined to get the most out of it. It was purchased for $69/pp and never dipped lower. We ate Chops lunch embarkation day, Hooked Night 1, Izumi Night 2, and Chops Night 3. I really wanted to try Jamie's Italian and when we asked they said it would be open on our Nassau port day. It wasn't, Izumi was. But at least I'll have another restaurant to look forward to next time. I don't know how to go about confirming which specialty restaurant will be open on the Nassau port day, but that would be good information for someone to find out! ? Playmakers and others: On this Navigator sailing, RCCL charged then credited back our food purchased from Playmakers. Multiple people told us they would so I was ready to fight the charge if need be ?They wouldn't do the same at The Bamboo Room. One of the people who told us about Playmakers also told us the package would work on Captain Jacks at CoCo Cay, though we didn't try that out. Also, they DID charge me for Johnny Rockets. I'm going to try calling and disputing this since everything said it was included, but we'll see how it goes. Slides: If you want to try the slides aboard ship, go early! We got there fairly early on the Nassau day but apparently not enough. The line, especially for The Blaster (tube slide) was not quick. Once I got to the top I realized the lifeguards were waiting to set people up/ talk to them/ go over safety rules until after the guards at the bottom gave them the all clear signal. As a former lifeguard at a water park, they could really speed that up if they just blocked the slide with their bodies and did it all while the previous riders were getting out. We went about halfway up the tower before hitting the line and it still was about a 25 minute wait. The other mat slide had a shorter line and went slightly quicker. CoCo Cay: I've been to Labadee but never to CoCo Cay. It was wonderful! They were still putting up a few new trees and the existing ones were a little burnt from Dorian but everything else was really top notch. We spent most of the day at Chill Island with a stop at Oasis Lagoon just to check it out. There were plenty of open loungers at the beach but not nearly as many at Oasis Lagoon. Really there were plenty but also a lot of seat saving. I was curious and may try this next time I'm going; there were a couple of cabanas at Chill Island open but ALL of the day beds were empty. Anyone have experience just going to the excursions desk and making an offer to them? They were asking $199 for day beds before our cruise and I would've happily paid $99 for the day. Just a thought. Well, thank you all again for your help and if you have any questions please let me know. Now I'm restarting my count down for our April sailing on Independence with the kids! ~ Paul

All sorts of things! There's a great splash pad with some slides the kids would still probably enjoy. The largest freshwater pool in the Caribbean. Chill Island which is just a great beach experience. By the time you're there, they will also have South Beach open. They're planning on having tailgate games and sports courts there. Some of the exercise classes will be free as well. I'm certain there's a more comprehensive list somewhere but this gives you an idea ?

So my wife and I originally were going on a cruise mid-December and then just a few weeks ago rebooked for our September 13th date. We were right at the 75 day full payment date and I honestly forgot until past it. I think the rules are fuzzy when it comes to actually doing full payment 75 days out when you barely book 75 days out. Or at least that's my experience very recently.

Yeah my "Labor Day Sale" for the Navigator sailing 9/13 is the same sale as last week, making the package $61/night. It was $65 earlier in the week ? I was hoping for a really good one that might get it back into the 50's range. I definitely have given up hope on anything in the 40's.

I know the thread took a turn towards the hurricane... but that price is crazy! We're on Navigator 9/13 and the Perfect Day Thrill Park Cabanas are still listed as $399 for our cruise. Which was pretty shocking to me. Chill and Oasis Cabanas are sitting at $599 and the Day Beds are listed at $299. I'm watching to see if the day beds go on sail this weekend. Sorry for your cruise worries @Matt! Hope it works out alright. The best part of a cruise to me is the not having to worry about anything or any schedule. This is basically the exact opposite of that.

Are these arcade credits good for games at Playmakers?

I had no idea either. That's pretty cool!

You absolutely can (750ml bottles). But RCCL asks you to place them in your carry on luggage so they can be checked out at security. If you place them in your checked bags then it throws off their suitcase game ?

That's a big draw for me. We have a 7-month-old, and I'm interested in Royal allowing you to put a 5th person in the room if they're under 3. A bathtub would be nice as well. Those C&A points are a big draw for me too!