 Posts

17

Joined

Last visited
Recent Profile Visitors
The recent visitors block is disabled and is not being shown to other users.
Wnbfrog's Achievements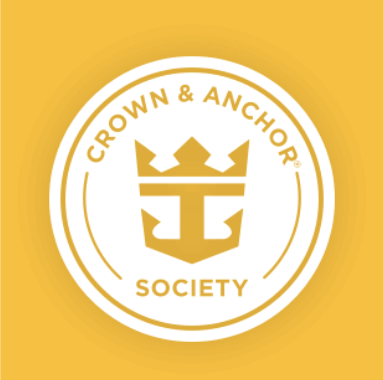 Gold (2/7)
8
Reputation
Hi everyone, just curious how long it takes the cruise line to email you the photos from the cruise if you had the all digital package? Thanks.

So my husband and I have the key purchased for our up coming cruise. So my question is can I carry on all of our luggage (probably just 2 suitcases) and check them in at the key drop off? Do I have to go pick my bags up or do they deliver them to the room? What size bags usually fit through the xray machines so you can carry them on? Thanks, Wendy.

The Banner I made for our door. I need to modify it just a little. Lol

Hi I am Wendy from North Carolina I have only been on 1 cruise 5 years ago for my 10th anniversary, on a different cruise line. My husband and I love waterparks so in January we seen the commercial for the perfect day at Coco Cay and just knew we had to go. So we booked Mariner of the seas out of Port Canaveral for 9/2-9/6. Our 15th anniversary being 9/4. Unfortunately we are no stranger to hurricanes being married in Sept. 2004 We had to leave Jamaica 2 days into our Honeymoon due to a catagory 5 hurricane Ivan. The 1st to hit Jamaica since the 1980s. We had to fly to New York on the last flight out of Jamaica at our on expense. Well fast forward to now. Everyone joked that with my luck another one would get me this year and that it did. So on Aug 28th we received the email saying our sailing would be shortened to 2 days leaving 9/4 and would go to Coco Cay and back and would receive a 2 day refund or a 100% refund if canceled.. We opted just to cancel. So we started looking at other cruises. We have now booked the same cruise just for Dec 9th. Had to ask off work again ugh lol. So with the refund you get the cruise fare 100% refunded but per person. So where I paid full price I got all my money back. My husband had the deal of 60% off so he got that back. Insurance is not refundable. Taxes and gratuities go directly back to you as does anything in the cruise planner. So when we booked the new cruise unfortunately we only got the buy one get one 50% for second cruiser. So I have a credit of $85 I can't use now and my husband's fare is $91 more than the other and we can't transfer between one another even though it came from the same bank account. This makes me upset but nothing I can do but let it go since we do not cruise often. I still feel we made the right choice for us but I guess everyone's story is different. Happy sailing. Can't wait to cruise Royal Caribbean. Hope this helps.

So this is confusing to me. Let's say I book and put down my $200 deposit then the new cruise I book is less than my future cruise credit they told me I would basically loose the money left over or I can use it on another cruise. I don't cruise often unfortunately so in my case I would loose out on that money I have already paid.

So can future cruise credit be used for excursions, specialty dining, and beverage packages? Of just for the cruise fair? Thanks in advance. Just trying to get a new cruise planned ASAP.

so let me ask this. Since I have fcc can that be used on excursions, dinner and drink packages or just the cruise itself?

So I am one of the folks affected by hurricaine Dorian. I chose to do the FCC and will not receive that credit until sept 20th or so. So my question is if I put a deposit down on another cruise how many days before the cruise do you have to make final payment? So lets say i am looking at a cruise early Dec do you think they would need final payment before sept 20th? Not wanting to make a mistake and not be able to use my FCC. Thanks.

I am also headed out on Monday on the mariner of the seas. I had planned on travel down on sunday and staying in a hotel in Cocoa Beach. The unknown is driving me crazy. Like will these hotels still accept guest or close down. Ugh.

I got mine just a few days ago and we sail in 11 days.

Since we have booked the cruise back in Jan. I have seen the DDP fluctuate between $52 a day down to $49 a day not a big difference really. So I have been waiting on my husband to get his work bonus before we purchased it. Well now that we are only 19 days from the cruise of course it has now jumped up to $65 a day. So my question is what do you think the possibility of it going back down to one of the other two prices before the cruise?

Thanks everyone. I didn't think it would have been an issue but he is a stickler for the rules. Me not so much.

My husband just read that you need to have fully covered shoes to go to the windjammer is this true? We don't normally wear other shoes than sandles and flip flops. Thanks!