 Posts

13

Joined

Last visited
Recent Profile Visitors
The recent visitors block is disabled and is not being shown to other users.
Andrew3232's Achievements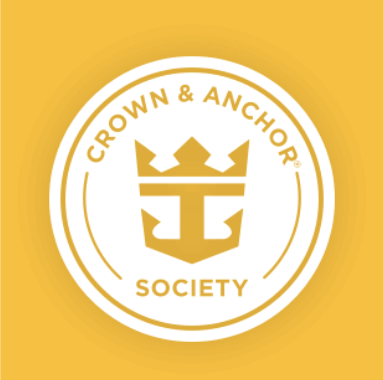 Gold (2/7)
6
Reputation
I would advise you to contact RCI ASAP because if you don't show anything after selecting the number of guests you are tying to book that means there are no more timeframes available that can hold that number of people at the same time. So that means your group will need to be separated in small groups at different times to enjoy those activities.

People you don't know what you are talking about ? ALL staterooms in RCI are based on a double occupancy price, meaning the cruise fare aka "base price" (excluding T&F, PPGR...) will be for two even if we have one name on the booking. By adding a second name to this reservation the cost of the booking will be the same since the base price is already FOR TWO! The only increase in the reservation price will be Taxes and Fees for the new guest. If guest one (In this case the original guest) doesn't show up the booking doesn't reprice at all, it will be simply a no show and the guest will be cancelled at the end of the cruise and his taxes and fees will be refunded. There are a few scenarios (very rare) when adding a second guest to a single booking will result in a change in price like the booking having a single promo like the ones diamond plus and pinnacle members get which this is not the case. So for the guys I "haha" your post is because you are INCORRECT!! And for the owner of this post if you can't travel you can always check with the resolutions team in RCI to check if an exception can be made. It's worth the try. Sometimes for holiday cruises they over sold the ship and they waive cancellation fees ✌?

Hi, The deposit amount is based on the length of the cruise. The longer the cruise the larger de deposit. 3, 4 & 5 night cruises $100 pp deposit. 6, 7 & 9 $250 pp deposit.10, 11 & 12 $450 pp deposit.

Breaking news! There will be some sailings on the Mariner of the Seas and in the Navigator of the Seas with two stops at a perfect day at CocoCay. It's a pilot, and it's only available on some selected 4 night sailings.

$69 plus 18% gratuities = $81.42 per day per person.

Hi John, Those sailings for the Harmony of the Seas were cancelled due to the drydock the ship will be at. Call the redeployment desk to get more info about the compensation being offered.

Hi Kirsten, unfortunately complementary items can't be a exchange or "upgraded". Neither before getting to the ship or once you get there.

You should contact RCI and one of their supervisors can reach out directly to the head of the royal genies on land and submit the request for you. I'm sure if she's still working and on the ship you are going they can definitely help you.

YES you will! Whether you get a boardwalk or Central Park balcony you'll get the amenities.

At the pier they will definitely take it away ? due to the outlets. They are very picky with things with multiple outlets since they could get on fire vs just USB outlets.

The sooner you book the better! Trust me. Also remember once you book you can ALWAYS ALWAYS ALWAYS reprise your reservation up until your final payment day to ensure you are getting the best deal possible. Either you book with a travel agency or directly with RCL the same reprising policy applies. Of course it's as easy as that but make sure you are checking Apple to Apples. Example if you book a refundable ticket check for refundable prices only, unless you are committed to your sailing date and you are ready for the non refundable T&C go for it since it's always cheaper the the refundable ticket ?

Well I maybe new in this group, but I certainly know what I'm taking about sorry. You feel so powerful and important that your complaint achieve something, however it does not take of the table the fact you are and will continue to be in error. Ups sorry not sorry lady. If you want to know about RCL T&C and hidden polices hit me up I can teach you a LOT!

I'm sure RCL apologize and "recognize" their ""error"" due to the severity of your complaint. I'm sorry but you are the one in error. The starting price is of $XX and when that price is booked it will only shows then other prices left to book. If you don't know it, each spa service will vary in price depending on the time and day of booking even though it's the same service, but booked on a different time/day.