 Posts

176

Joined

Last visited
CruisinUpinLife's Achievements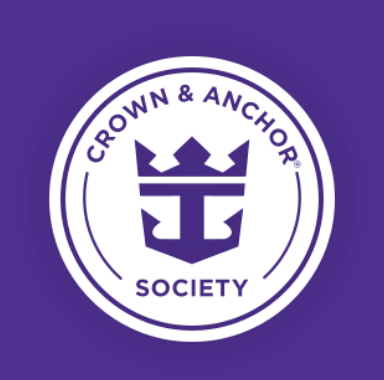 Diamond Plus (6/7)
156
Reputation
Just know that the cancel refund may take a lot longer than refunds from CP purchases prior to March 2020. If you are okay with that, go for it! It's just something to always consider.

The magic 8 ball has broken and is no longer functioning...............thanks 2020. Pick a random yes or a random no to answer your question about the Alaska 2021 season. Both answers are correct, potentially. (Of course, no one knows what is going to actually happen.....)

I took this cruise on Freedom of the Seas in January 2020 and we did not tender at any of the stops. Have a great time!!!!

We did what @KristiZ suggested and had a short morning Royal excursion followed by taking a taxi ride to a small resort on the 7 mile beach afterwards. One of my favorite excursions and my first since returning to cruising as an adult. Grand Cayman is wonderful!!!!!!! You will enjoy it.

I really think it all depends on the cruise. Every sale is different and the true amount of the discount varies. I guess you are asking someone who will be on your sailing what they have found in terms of CP pricing.

No, unfortunately your cruise planner purchases will be cancelled and will need to be rebooked. Lift and Shift does not apply to cruise planner purchases.

I realize that but wanted to know this person's source. Thank you for the tip though.

Where did you get the vented COVID patients die stat from?

I believe to answer the shake question, that would be Johnny Rockets and I think you can just get a shake. Yes, you can order the virgin pina colada (free with refreshment package) and pay for a shot of rum on the side.

This is where they really should leverage TAs and/or the website better. These FCCs should be linked to a person's account so it's not so much work for RCCL to manage. However, I truly believe they are trying flex the business accounting with the process-make things spread across months, etc. There is probably more to it as well but frustrating all around.

Navigator of the Seas Nov 13, 2020

For my husband and I it is very cruise dependent. Short cruises-probably worth it. Longer cruises-not worth it unless we know we won't leave the ship much. Example: 7N Southern Caribbean route stopping at 5 ports and only 1 sea day at the end-no drink package. We did get lucky with a drink card appearing at the end of our cruise (which we had hoped for but knew it was very unknown if it would appear). We enjoyed beverages at the port stops and brought two bottles of wine on board. Fast forward to our upcoming 3N cruise including Coco Cay-will definitely purchase the drink package as it's a shorter cruise and we plan to only get off the ship at the Coco Cay stop which we can use the drink package there. (currently at $52 per day but have heard of people with 2020 sailings sometimes finding $49 per day) I think you have to think about all of your options and decide from there in combination with the total cost.

Great point @KathyC. I forgot that the refunds are very delayed right now.

CruisinUpinLife reacted to a post in a topic: Book excursions for late August cruise or continue to wait?

I found my situation for a long weekend cruise out of Miami to be a little puzzling on the airline front. STL to Miami (nonstop there, 1 stop at ORD back) on AA was $490 total for 2 people (yes this is the basic/most economical ticket which has it's downfalls but we know what we are buying). Southwest STL to FLL (both nonstop) was $700 total for 2 people and then I'd have to transfer over to Miami. I fully expected to need to travel to FLL but to my surprise, the Miami route it is!

I would not recommend waiting for a sale. If there is something there that you'd like to do, go ahead and book. You can always cancel and rebook if the price goes lower but at least this will secure a place for you. You can also cancel if you change your mind. There is a catch in that you must pay when you book so you will lose out of that money between the time you book and the time you cancel (if you cancel it). I also believe it takes a few business days to get the refund back on your card. I think it's rare for there to be a time "where all the options are available" at once. I would imagine options can often be added, particularly if you are far our from the sailing or they secure new excursions. Additionally, some may already be sold out, which would be why you won't see them in your cruise planner.