Posts

183

Joined

Last visited

Days Won

1
Recent Profile Visitors
The recent visitors block is disabled and is not being shown to other users.
Ian T's Achievements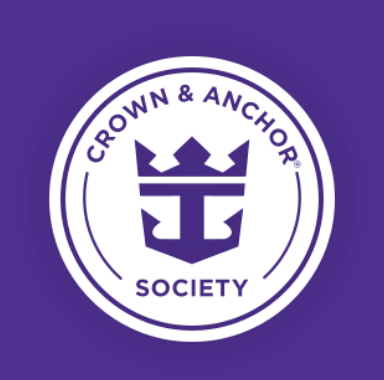 Diamond Plus (6/7)
215
Reputation
I have not heard anything yet - and I am keeping a close eye as I live across the pond - however I was looking at a sailing on Freedom in May and the following advisory appeared at the top of the Promos and Offers page, which I noted only references testing requirements for unvaccinated guests. This got me thinking so I selected a number of other sailings (different ships and embarkation ports) and the advisory appeared on all of the sailings in April and May but not for those in March... could this perhaps be a sign that pre-cruise testing may become a thing of the past for vaccinated guests come April, I wonder?

They have been more prevalent of late in the UK too - predominantly Royal and NCL from what I have seen. Viking River Cruises are also sponsoring drama programmes on one of our primary terrestrial channels, ITV.

Hi all Off to Coco Cay in just over two weeks however I am a bit confused. The Cruise Planner is offering the following excursion (among others): The Coco Cay stop is a change to the original itinerary which was Nassau so I am assuming the excursion is a system glitch as it is listed as 3 & 1/2 hrs in duration and Coco Cay and Nassau are around 100km/65miles apart. Anyone got any insight before I part with my money? Many thanks as always

Yeah, I recall having fun and games with the PLF when coming back from Menorca a couple of months back. We are travelling Virgin. We have LFTs booked with Expresstest at LHR a couple of hours before we fly out. Still seeking confirmation from RC that they meet the criteria for boarding but as they are good enough for entry into the US we are expecting them to be. We also have PCR tests booked upon landing for the return so are hoping we have it all covered. We are a party of 6 so it is proving to be an expensive exercise but we are determined to go ahead with the trip!

That's such a relief. Thanks very much.

Have just posted a new topic on this asking whether anyone knows if we can get tested on board to meet the Fit to Fly requirements for the return to the UK.

We are booked on Anthem out of Bayonne next Sunday (Dec 12th) and returning to the UK after disembarking on 24th. Just when we thought we had everything covered the UK Govt has just announced that we will need to show a negative COVID test result from max. 48 hours prior to leaving as a condition for getting back home. I seem to recall that some time back RC announced that they would provide testing where it is required for guests to return home. Is my memory correct? Does anyone know whether it will be possible to get tested whilst on board in order to meet this requirement? Many thanks

We have booked a Labadee beach lounger for two on our Feb 2022 sailing for what I believe is a steal at $27.99. It is listed as being available from 10.30am (we are scheduled to arrive in Labadee at 10am) with the note "Please enjoy at your leisure between start and end times." However there is no end time listed and it is showing in my cruise planner calendar for the period 10.30am - 11am, and given that there is a more expensive "Full-Day Beach Bed Rental" at $156.99 I am wondering whether the option that I have selected will only allow us usage for 30 mins. Has anybody got wind of any post pandemic changes to the rules around this item that may support/refute my concern?

I just want to congratulate @Matt on reaching 100,000 YouTube subscribers. ? It goes to show how entertaining and informative your videos are, and I for one am excited for the opportunity to once again join in your cruise experiences now that you are sailing again... and I look forward to seeing your well deserved silver creator award on display in your office! ?

Tony at La Lido Loca has picked up on a recent change to the RC FAQ on the subject that now indicates that the requirement applies only to sailings from Seattle or the Bahamas by virtue of specific reference to these sailings (where previously - I am led to believe - it referred to all US sailings). I appreciate that this does not help those booked on those sailings who may still have unanswered questions, but it does suggest that, as @JeffB has opined above, RC is not intending for this to be a long- or even medium- term protocol.

We are scheduled to sail on Anthem out of Bayonne in December. Hudson County currently appears to be around a 3% positivity rate so I am determined to remain upbeat about our chances of sailing by then.

Makes perfect sense to me at least and I certainly hope you are right... and that @Matt is wrong in the previous post (Matt - I would never of course normally dream of saying such a thing, but hope you will forgive me in this instance! ?)

I am wondering the same thing. Ever the optimist I am interpreting the above, along with Mr Fain's advice that RC will be taking a different approach to the 95% vaccination route due to the importance of families to the brand, to mean "Not eligible (in the UK) = not subject to the requirement for vaccination", in which case I presume a PCR test at the port (likely along with other measures) will be the workable alternative. However I guess RC is not under any pressure to formally confirm what these measure will be until we are once again allowed to fly to the US anyway!

Ouch! We are also based in the UK and scheduled to sail out of NJ in December. We are holding out hope that the protocol will change in time as, after much cajoling on our part, good friends of ours who were in the "Cruising would not be for us" camp finally agreed to join us; however their kids will be 12 and 16 so are not of course eligible for the vaccine here... if they are unable to sail I fear they will be lost to cruising forever, which would be a huge shame.

Maybe it's time to get excited again about our Anthem sailing in December... I know things are expected to be different by then but this is of course a major step in turning the hope into reality ?