Posts

176

Joined

Last visited

Days Won

1
Recent Profile Visitors
The recent visitors block is disabled and is not being shown to other users.
Ian T's Achievements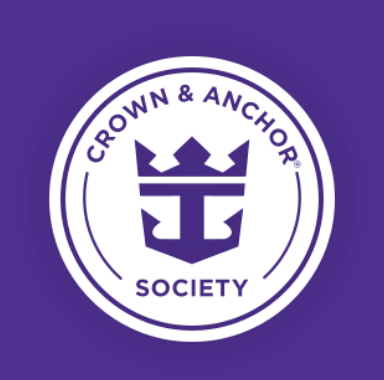 Diamond Plus (6/7)
214
Reputation
We have booked a Labadee beach lounger for two on our Feb 2022 sailing for what I believe is a steal at $27.99. It is listed as being available from 10.30am (we are scheduled to arrive in Labadee at 10am) with the note "Please enjoy at your leisure between start and end times." However there is no end time listed and it is showing in my cruise planner calendar for the period 10.30am - 11am, and given that there is a more expensive "Full-Day Beach Bed Rental" at $156.99 I am wondering whether the option that I have selected will only allow us usage for 30 mins. Has anybody got wind of any post pandemic changes to the rules around this item that may support/refute my concern?

Snotarni reacted to a post in a topic: Oasis of the Seas - February 13, 2022 (Not the STEELERS CRUISE)

I just want to congratulate @Matt on reaching 100,000 YouTube subscribers. ? It goes to show how entertaining and informative your videos are, and I for one am excited for the opportunity to once again join in your cruise experiences now that you are sailing again... and I look forward to seeing your well deserved silver creator award on display in your office! ?

Tony at La Lido Loca has picked up on a recent change to the RC FAQ on the subject that now indicates that the requirement applies only to sailings from Seattle or the Bahamas by virtue of specific reference to these sailings (where previously - I am led to believe - it referred to all US sailings). I appreciate that this does not help those booked on those sailings who may still have unanswered questions, but it does suggest that, as @JeffB has opined above, RC is not intending for this to be a long- or even medium- term protocol.

We are scheduled to sail on Anthem out of Bayonne in December. Hudson County currently appears to be around a 3% positivity rate so I am determined to remain upbeat about our chances of sailing by then.

Makes perfect sense to me at least and I certainly hope you are right... and that @Matt is wrong in the previous post (Matt - I would never of course normally dream of saying such a thing, but hope you will forgive me in this instance! ?)

I am wondering the same thing. Ever the optimist I am interpreting the above, along with Mr Fain's advice that RC will be taking a different approach to the 95% vaccination route due to the importance of families to the brand, to mean "Not eligible (in the UK) = not subject to the requirement for vaccination", in which case I presume a PCR test at the port (likely along with other measures) will be the workable alternative. However I guess RC is not under any pressure to formally confirm what these measure will be until we are once again allowed to fly to the US anyway!

Ouch! We are also based in the UK and scheduled to sail out of NJ in December. We are holding out hope that the protocol will change in time as, after much cajoling on our part, good friends of ours who were in the "Cruising would not be for us" camp finally agreed to join us; however their kids will be 12 and 16 so are not of course eligible for the vaccine here... if they are unable to sail I fear they will be lost to cruising forever, which would be a huge shame.

Maybe it's time to get excited again about our Anthem sailing in December... I know things are expected to be different by then but this is of course a major step in turning the hope into reality ?

https://legendsofpittsburghcruise.com/experience/ lists the sailing as departing Miami on March 27?

Booking.com typically (but not in every case so make sure you check) allows you to book accommodation with no deposit, pay the provider directly when you arrive, and cancel without penalty up to 24hrs before yours scheduled arrival.

Yep. Party of 10 - my wife and I, our two sons and their partners and friends of ours (a first time cruising family of four). Travelling from the UK and also spending Xmas in NY post cruise ?. Everything booked... now keeping fingers crossed that it's a go ?

cruisellama reacted to a post in a topic: Seems RC have finally lost patience with the CDC and moved CocoCay to the Med!!

Matt reacted to a post in a topic: Seems RC have finally lost patience with the CDC and moved CocoCay to the Med!!

So RC is advertising drink packages to use at CocoCay on our Odyssey sailing in September 2022. Not unusual you may say; just one detail however... the sailing is 8 days around the Greek isles out of Civitavecchia (Rome). Eastern Med + CocoCay... now that's what I call a once in a lifetime itinerary! ?

@CHRIS WONG himself posted a good video tour of his crew cabin on Oasis.

I know that at times interactions with the RC service team can come with an element of frustration so I thought I would share an example of where the RC rep showed initiative and flexibility to resolve my query... I booked one of the UK only sailings on the day they became available; however upon browsing the RC web site the very next day (as I am in the habit of doing whilst I await the green light for operations!) I noticed that the sailing was available at the same price but this time with OBC as an added extra. I called RC and explained the situation, asking whether I needed to cancel the original booking under CWC and re-book in order to acquire the OBC. The rep (Christian) advised that the answer was technically yes I did, but as I would then be unable to apply the FCC from the CWC to the same sailing he would see what he could do. After a few minutes he returned and advised that under the circumstances he had obtained authorisation to apply the OBC to my existing sailing, thereby saving me the inconvenience of cancelling/re-booking/dealing with the FCC/etc. Within two minutes of ending the call I received a revised invoice from RC showing the OBC and it was also available on my cruise planner. Way to go Christian, and way to go RC! ?